A Positive Change
Thursday, September 3, 2015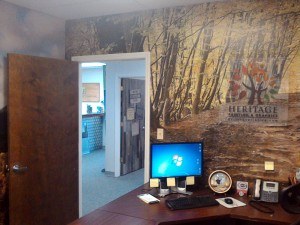 Often times change is met with resistance.  The word itself can instill chills down some business owners' spine.  The facts are: Most Change is for the BETTER!
Last month Heritage Printing & Graphics made a significant change, they added me to their full time staff!  Hi, I'm Kevin Smith the new Marketing Manager for Heritage Printing.  It is with great pleasure and mensurable enthusiasm that I accepted this upgrade in my role.  I have worked for Joe & Steve on a part-time basis for over 2 years, it has long been my wish to become a permanent member of the Heritage team.  That happened last month!
My background is in Sales & Marketing, Internet Marketing and Website Design management.  My previous career (for almost a decade) was manager at a prominent website design company that served the Lake Norman areas.  I also owned and operated a marketing company for 7 years.  I kept the company small to ensure quality marketing services to a select group of preferred businesses, like Heritage Printing & Graphics.
My goal is to improve Heritage Printing, from the Internet presence to the customer experience and all points in-between.  This will be an enjoyable goal to reach and exceed, as I work with this immaculately talented and voraciously creative group of men and women.  I endeavor to be as positive an influence on them as they definitely will be on me.
The first task is to become better educated on the Heritage Process along with the production aspect.  The creation of high quality commercially printed marketing materials, large format printing and the production of event signage and branding materials is no small endeavor.  This certainly will be an eye-opening adventure, one in which I will delight in the experience.
The reigns of the blogs have been passed to me, another project I am passionate about.  The creative writing portion of my day to day activities will always be near the top of my favorites list.  The stories behind our work are more fascinating than the products we create and sharing those tales will be one of my many my pleasures.
Change for the Better!
#PositiveChange
Kevin Smith
Heritage Printing
Marketing Manager
Charlotte, NC 704-551-0700
Waldorf, MD 301-843-1995
Washington, DC 202-609-9761
My New Office!