Experience matters in the printing industry, especially when printing large multi-thousand booklet and catalog orders.  Imagine the ramifications of printing 20,000 catalogs incorrectly!  That's why our proofing process is second to none.
We relish in the larger orders of booklet printing, our digital color and process color offset printing capabilities produce the very best quality at better than industry average rates everyone can appreciate.
Production times are not an issue with us.  Our facility is well equipped to expedite large orders of custom booklets on time.  And our shipping services are extra-efficient and always on schedule.  Need it now for a convention in DC, we are the printers to call!
As leaders in commercial publication printing here in Washington, DC, you can rest assured that our outstanding customer service will provide you with a pleasant booklet printing services and a finished product that you will be very pleased to share at a convention, direct mail or hand deliver.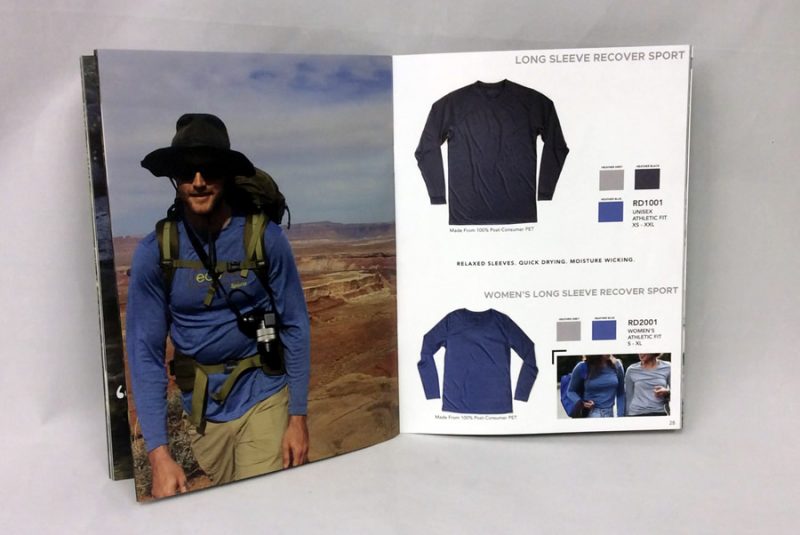 We offer numerous options for binding your booklets and catalogs, from saddle-stitch to 3-hole drilled, we can manufacture a colorful, professionally designed catalog your customers will read over and over again.
Binding Options:
Saddle-Stitched

Perfect Bound

Plock Bound

Plastic Coil Bound

Wire Coil Bound

3-Hole Drilled
Design Services:
Many of our customers are creating new catalogs and need assistance with the design and layout of the piece.  Our creative services team can help you preparing your files for print, if you need turnkey service, we are here!  We will work with you to complete the design, go to print and direct mail if you prefer.
We specialize in saddle stitch booklet printing
Customer Review via Google+
I cannot thank you enough! YOU made this order happen, and my client is over the moon about it. I will not only be using you guys for every future order, I will be recommending you to colleagues, as well.
Again, THANKS!
Caitlyn Reuss
Kevin Smith
Marketing Manager
Heritage Printing
Booklet Printing
Catalog Printing
Booklet Printing
Catalog Printing
Coil-Bound Book
Coil-Bound Book