Custom Signs, Retro Signage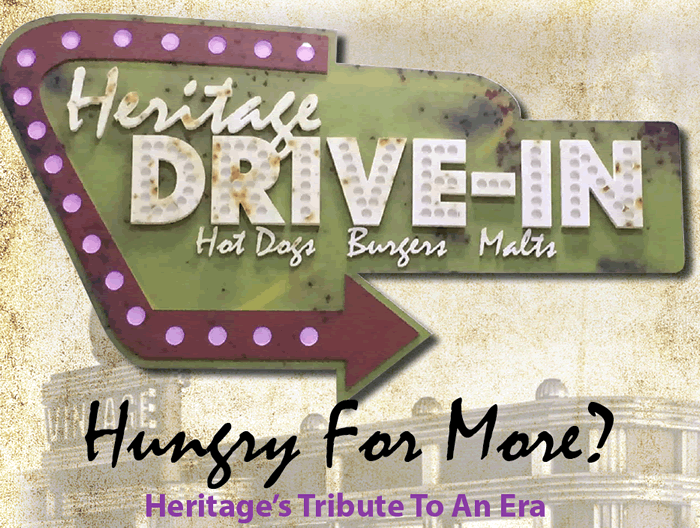 Here is the story behind one of our recent "In-House Projects" at our sister facility in Charlotte, this is an excellent example of the quality craftsmanship we employ in our sign shops in both DC & NC.
The fabrication and look of signs have come a long way since the 1960s, and there is something about paying homage to the evolution of the sign industry that prompted Chris Cannon (Art Director at Heritage) to come up with the great idea to make an "old school" diner style sign that could be fabricated in our Charlotte facility for interior use.  Chris's idea resulted in the Heritage Drive-In Sign and it has been a huge hit with clients.  The 38"x72" sign is composed of 13mm PVC, 3mm ACM, .040 Aluminum and color changing remote controlled LED lights.  The sign was designed by our Lead Designer Lamar Scott and fabricated by our Wide Format Production Manager Brent Thompson.  Click here to visit our custom signs web page.

The photos above illustrate the fabrication process of the custom built cabinet. Photo "A" shows how we contour cut polystyrene as the template for the sign structure and LED lights with the basic components of the cabinet and how they were fabricated. "B" We cut and mount 4" high blocks of 1/2" PVC to serve as structural supports to both hold up the actual sign and provide attachment points for the aluminum. We then took 4" aluminum strips and formed them around the edge of the template to create the cabinet frame. "C" Once the aluminum was set we begin wiring the LED lighting and installing the mounting bracket.

"D" We used remote controlled LED lighting that changes between 4 colors (magenta, blue, yellow and green) and light patterns. "E" The lights were installed along the holes in the template so light would shine through the Plexiglass correctly. "F" The final step in the interior assembly of the cabinet was to install the mounting bracket that is used to hang the sign from an I-beam in our facility.

"G" The fully assembled interior is shown with operable LED lighting and the mounting bracket. What is not pictured is the fabrication of the actual face of the sign which is a multi-part process. We UV printed and contour cut 3mm ACM (arrow and shape of sign), 1" PVC (Words) and 6mm White Acrylic (Arrow and Words). The green background was cut and mounted to the cabinet, followed by the acrylic pieces and finished with the PVC letters and ACM arrow.

The final three images show the finished sign and when all was said and done, we had achieved what we set out to accomplish. We paid homage to a sign era that was a staple to fast food in America and made a really cool sign in the process.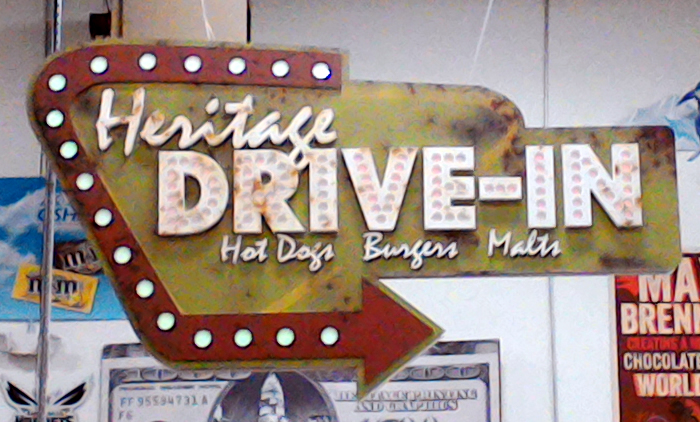 #CustomSigns
Joe Gass
Heritage Printing & Graphics
Sign Shops DC
2639 Connecticut Ave NW, Washington DC 20008 (202) 609-9761
2739 Interstate Street, Charlotte NC 28208 (704) 551-0700
22725 Washington Street, Leonardtown, MD 20650 (888) 777-9776
More Custom Signs