DC Events Signs and Displays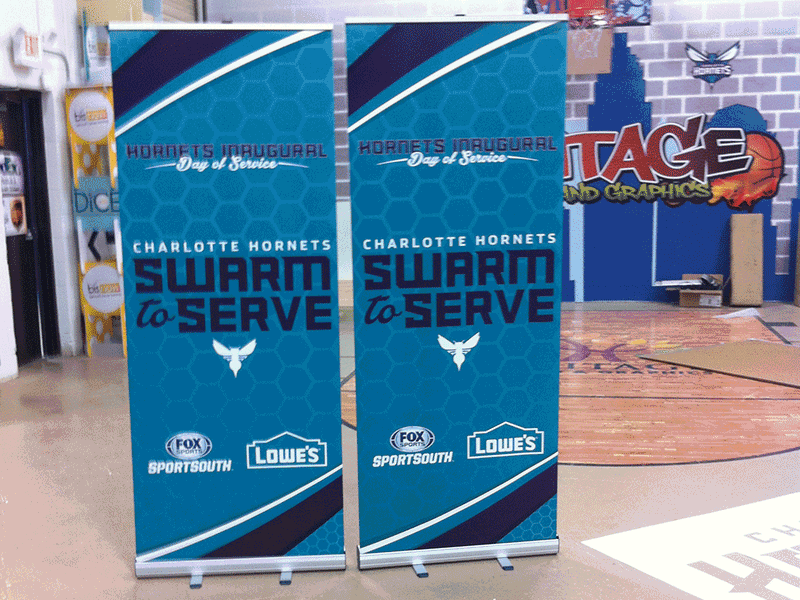 Heritage Printing is your 1 Stop Shop for your DC event marketing materials.  Hi, Joe Gass here again to tell you about a HUGE Special Offers we recently created.  Our marketing team and I did some research, crunched some numbers and contacted our suppliers for bulk ordering, our special offers for signs and event displays are very affordable for any budget!
Earlier this year, I noticed a trend in the event signs and event displays market in our DC area.  The trend was simply providing very affordable starting level pricing for these incredible marketing tools.  Being the competitive person I am, the work ahead was obvious: Create signs and displays of great quality at valued prices!  The total process took about 6 weeks and we launched last month.
So, if you are hosting an event in DC and need affordable signs, displays and other marketing materials, Heritage can provide you with all those items.  No more calling here and running there and dealing with questionable quality and customer service, we take care of every order the exact same way, regardless of the price or quantity ordered, that's the Heritage Printing quality standards we utilize every day.
Feel free to call me directly or any Heritage representative, we are happy to hear from you and always treat you with respect!  My number is: 202-609-9761.
#EventSignsDC
Joe Gass
Heritage Printing & Graphics
2639 Connecticut Ave NW, Washington DC 20008 (202) 609-9761
2739 Interstate Street, Charlotte NC 28208 (704) 551-0700
22725 Washington Street, Leonardtown, MD 20650 (888) 777-9776