Event Displays DC
Thursday, October 30, 2014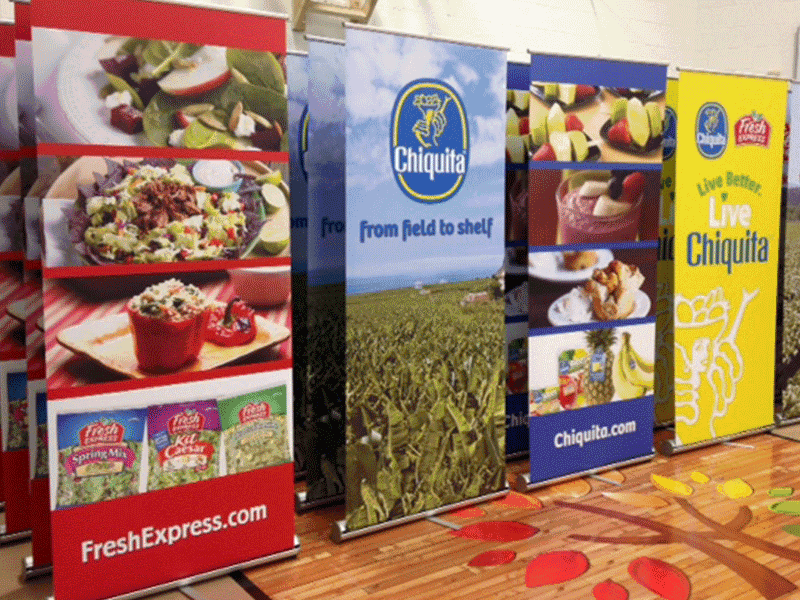 Heritage Printing & Graphics is a leader in providing event displays for DC conventions, tradeshows, and conferences!  NOW is the time to order and be the best represented vendor or company.
Banner Stands
We manufacture your banner stand in our Leonardtown or Charlotte production facility and ship it to you, your event address or even your hotel…we aim to please and always hit our mark!  Our vast selection of displays is immense and we can easily custom print anything on request.  Your banner stand will be easy and fast to setup and reusable at other events.
Retractable Banner Stands
Our retractable banner stands are extremely convenient when you are by yourself at a tradeshow.  Whatever the event, we are here to help you find the retractable banner stand that works for you.
Economical Banner Stands
When working with a tight budget, our Tension Banner Stands are right on target and at an affordable rate you will appreciate.  Easy to assemble and comes with a carrying bag for convenient transport to the next show.
Portable Fabric Backdrops
Event hosts love our fabric backdrops, especially the portable line we offer.  The ability to reuse and move the backdrop is opportune.  Custom printed in a variety of sizes, with static or expandable hardware.
Step & Repeat Banner Stands
By far the most popular of all our banner stands when the media is involved.  Presentations, speeches and awards ceremonies are almost always recorded with a step and repeat background.  Impress your sponsors with our ability to exactly color match any logo on your banner.
Expedited Services
Need it now?  Our expedited services will have your top quality banner stand or backdrop at your event as promised!  Time is always important with event displays and banner stands, our incredibly fast production process will have your event banner in your hands for those last minute, "Hair on Fire" calls for service.
#EventDisplaysDC
Joe Gass
Heritage Printing & Graphics
2639 Connecticut Ave NW, Washington DC 20008 (202) 609-9761
2739 Interstate Street, Charlotte NC 28208 (704) 551-0700
22725 Washington Street, Leonardtown, MD 20650 (888) 777-9776