Fabric Banners DC
Monday, September 15, 2014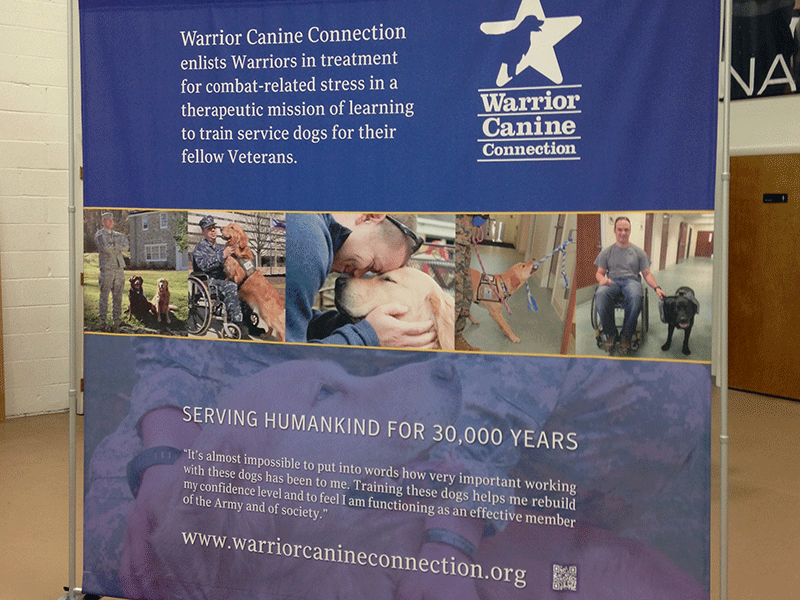 The use of fabric banners in DC stores, at events, conventions and corporate meetings has skyrocketed over the last few years, the reason is simple…they are effective and affordable!
Hi, Joe Gass here again, today let's talk about how fabric banners have become so fashionable in today's fast paced business world.  Here are my thoughts, feel free to email me yours.
Attractive: Fabric brings so much more to the brilliants of the banner than vinyl can and there are numerous fabrics to choose from with a variety of uses.
Affordable: Fabric banners are reusable for year after year, event after event.  Previous signage had to be recreated every year at additional costs.
Effective: If being attractive and affordable wasn't enough, factor in effective and you have the complete package.
We produce a wide variety of backdrops, window displays and interior design projects, we can incorporate your company's logo onto the fabric and impress your prospective customers.  Our precision color matching system guarantees the exact match of your colors to the fabrics to ensure your image is consistent and impressive.
Another great value of using fabric for banners, backdrops and displays is its portability.  Once it is produced you can fold it up into a very small size and ship your very large image in a very small, lightweight box without fear of damage and for very little money.
Our wide format printers allow virtually unlimited length with widths over 8 feet wide and vibrant colors printed directly to the fabric using a high resolution latex ink.  We can print on a variety of fabrics, even two sided block out material to limit see thru on two sided prints.  Fabric printing offers a limitless array of sizes & shapes and our creative services team can design the perfect image for your needs.
Heritage Printing & Graphics is the leader in high quality super wide format printed fabrics for displays, backdrops and interior banner products.  Call 202-609-9761 for more information.
#FabricBannersDC
Joe Gass
Heritage Printing & Graphics
2639 Connecticut Ave NW, Washington DC 20008 (202) 609-9761
2739 Interstate Street, Charlotte NC 28208 (704) 551-0700
22725 Washington Street, Leonardtown, MD 20650 (888) 777-9776