Good Customer Service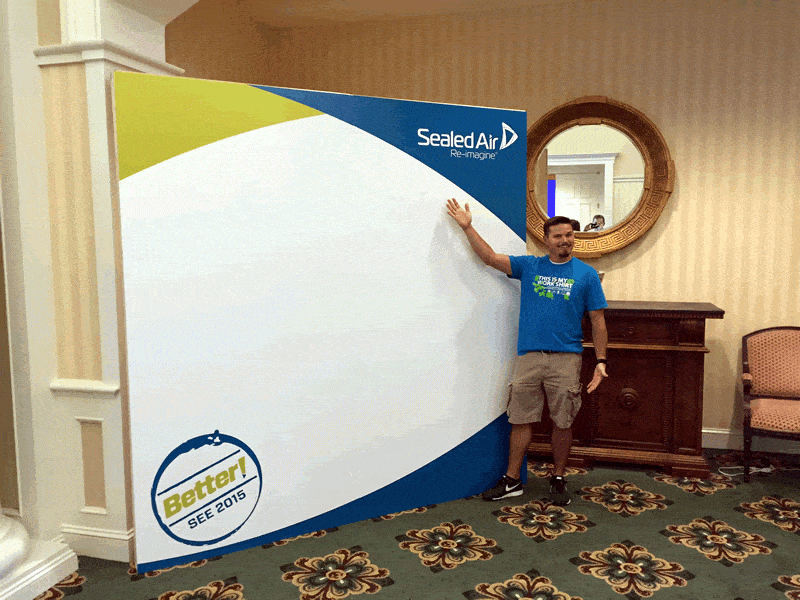 We received the best compliment today from a customer:
"Your customer service is the best,
your team took care of everything!
We will be your customer forever!"
Sometimes it's too late to repair something that has broken.  We have all encountered a product issue beyond our control and before you know it, it's too late and the customer is unhappy.
What do you do when this happens to you?
At Heritage Printing, we address all issues ASAP and as transparently as possible and more times than not, a positive customer experience is retained.  Two of my favorite sayings:
"It's not about what you did wrong,
it's about what you do to fix it!"
"Customer perception is everything!"
Being communicable is the most important part of good customer service.  We always try to use the method of communication that the customer likes: text, email, phone, I have even used Facebook messages for a few customers, it's whatever they like, and we adjust to it.  We are very open about our superior customer service and encourage every customer to contact us immediately if there is an issue.  Many times we can work it out over the phone.  Open, honest communication is what works for us.
So why am I writing in our blog about customer service…you guessed it, we had a Golden Opportunity last week and our guys stood up, accepted the challenge and excelled above and beyond the customer's' expectations.  Here's what happened:
Big City Moms is the most trusted destination for moms, moms-to-be and families.  Founders and sisters, Risa Goldberg and Leslie Venokur, created Big City Moms ten years ago with weekly events for working moms.
Risa Goldberg had recently ordered an event banner from us, she was in Georgetown at her Biggest Baby Show Ever™ event when one of the banner stand poles malfunctioned.  With only 5 hours before her event began, she tried everything to "make it work" but unfortunately the pole was not to be.  She called her Heritage Customer Service representative Trevor Gibson at our Charlotte facility desperately hoping for a miracle.
True to his nature, Trevor was calm and "cool as a cucumber" as he gathered as much information as possible and politely asked Risa to "hang in there" as he reached out to our sister facility in Waldorf, Maryland.  Eric Gass, another Heritage Customer Service representative, took Trevor's call and info, did some quick research and responded that he was dispatching a courier to deliver a new banner stand directly to the Biggest Baby Show Ever™ event in Georgetown.
Trevor called Risa back to deliver the good news, help is on the way!  The courier, another Heritage representative, not only delivered the new banner stand to the event, he found Risa's booth and setup the banner for her.  With almost 90 minutes before the show was to start, Risa was completely satisfied.
"It's not about what you did wrong,
it's about what you do to fix it!"
We purchase the best stands available, the faulty pole was as much as mystery to the manufacturer as it was to us, but instead of playing the blame game, Trevor stepped up to the plate, accepted the challenge and delivered!
"Customer perception is everything!"
Risa could care less why the pole malfunctioned, or whose fault it was.  She has never heard of our banner stand vendor and quite frankly, didn't care to know, she just wanted her banner to work at her event.  That's what she ordered and paid for and that's what she perceived to happen when she opened the banner stand bag.
Fortunately for us, Risa called our office!
Good deeds often go unnoticed, while unfortunate instances go viral.  This is my opportunity to "Toot our Horn" about the Heritage Printing Process of customer service.
Kudos to Trevor and Eric, rarely do we get a call like this, but on this day our guys stood tall!
Kevin Smith
Heritage Printing
Marketing Manager
Charlotte, NC 704-551-0700
Waldorf, MD 301-843-1995
Washington, DC 202-609-9761
More examples of our Tradeshow Banners