Heritage "Gro's" in Ingenuity and Creativity
Tuesday, February 10, 2015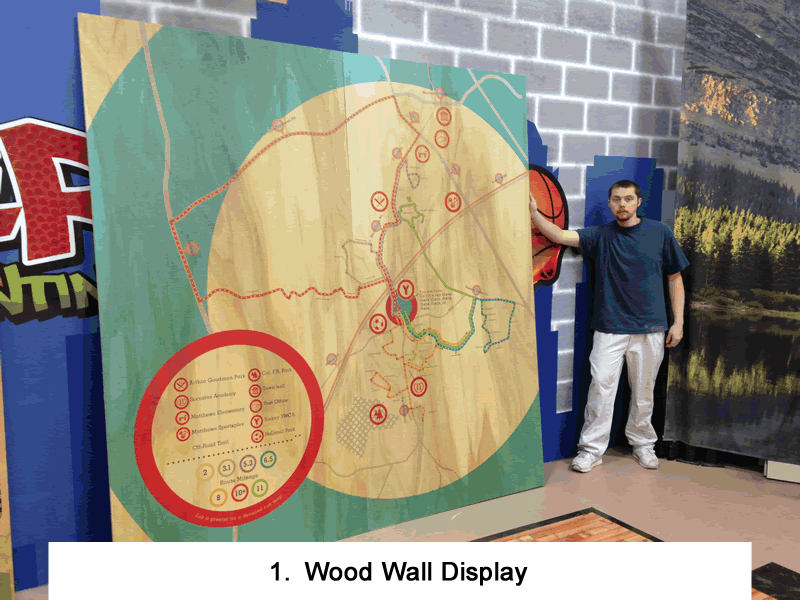 This animated image is examples of the visual communications we provided Gro Greek.
Storefront Window Wrap
Custom Backlit Fabric Display (in production)
Custom Backlit Fabric Display (installed)
Gro Greek is a new restaurant with a different approach to what you view as fast food.  This company has evolved traditional recipes by using simple ingredients, supporting their belief that food is fuel.  Nothing is fried, nothing is unnatural.  It's not fast food, it's just good food fast.
Heritage was given the opportunity to create and install some of their key visual components.  Just like Gro Greek has evolved it's take on Greek food, we have evolved our take on what your Visual Communication Provider should be capable of.  More typical jobs such as window wraps are common, however we begin to shine as we venture into the custom built projects.  The highlight of the branding overhaul was the custom built light box which was built from scratch.
We enjoy thinking outside the box, being very hands on, and pushing our creative thinking and technology to their limit.
For more information on our Visual Communication services, visit these pages on our website:
Custom Cut Signs
Storefront Graphics
Backlit Signs
#CustomSigns
Joe Gass
Heritage Printing & Graphics
2639 Connecticut Ave NW, Washington DC 20008 (202) 609-9761
2739 Interstate Street, Charlotte NC 28208 (704) 551-0700
22725 Washington Street, Leonardtown, MD 20650 (888) 777-9776