Hop Up Fabric Displays DC
Thursday, December 3, 2015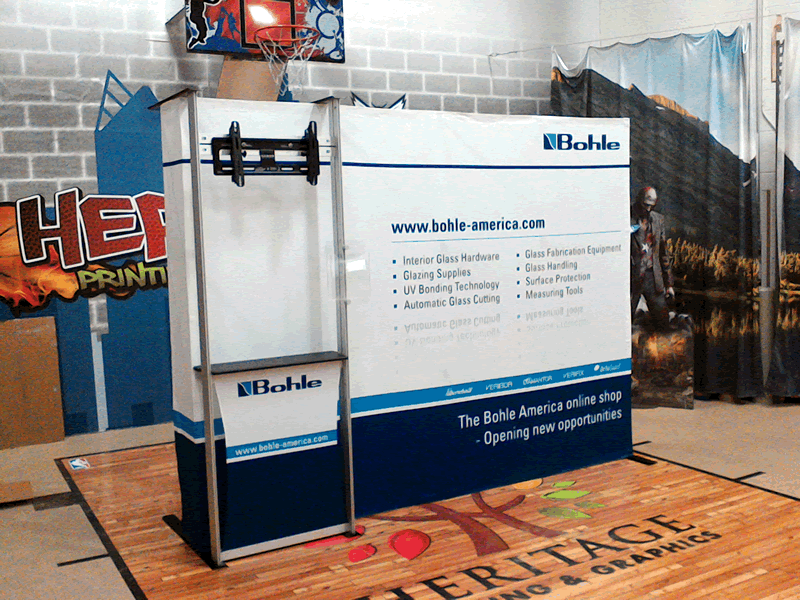 HOP UP and really stand out at the convention w/ a Hop Up Fabric Display from Heritage Printing!
The Hop Up Fabric Display is an incredibly attractive event backdrop that draws the attention and admiration of trade show and convention attendees, as well as the envy of your competitors. LARGE format event displays have become dominant at trade show events, and why not, they have all the aspects any vendor could ask for.
The lightweight, heavy duty aluminum frame is easily erected by only one person, with no tools required (watch the video), and it comes in a molded carrying case with wheels for a convenient travel to the next event.
The Hop Up fabric display graphics are replaceable and reusable for unique events, without requiring the purchase of additional hardware. The graphics are Direct Image dye sub printed to the fabric for a vibrant, long lasting display.
Hop Up sizes and options:
| | | |
| --- | --- | --- |
| Curved Hop Up | Straight Hop Up | Other Options |
| 5 1/2′ Tabletop | 2 1/2′ Tabletop | Lumina LED Lighting |
| 7 1/2′ Tabletop | 5′ Tabletop | End Caps |
| 5 1/2′ Full Display | 7 1/2′ Tabletop | Stand Off Ridged Graphics |
| 7 1/2′ Full Display | 7 1/2′ Full Display | Monitor Support |
| 10′ Full Display | 10′ Full Display | Literature Holder |
| 11 1/2′ Full Display | 12 1/4′ Full Display | |
| 5' x 7' Straight | Straight Hop Up | |
| 6′ and 8′ | 2 1/2′ Tabletop | |
| 8′ x10′ | | |
| 10′ x 10′ | | |
#HopUpDisplays
Kevin Smith
Heritage Printing
Marketing Manager
Charlotte, NC 704-551-0700
Waldorf, MD 301-843-1995
Washington, DC 202-609-9761