Nepal 2016
Thursday, August 11, 2016
When Heritage Printing & Graphics president, Joe Gass, reconnected with a former college professor last year, he could never have imagined how his family's life would change. Professor Fletcher Tink, a renowned pastor and mentor, has traveled extensively in some of the world's neediest regions with the goal of serving and teaching. After speaking with Joe, Professor Tink extended an invitation to the Gass family to join him as he traveled to Nepal. Their travels began last April in the midst of a 7.8 magnitude earthquake that rattled the countryside. As aftershocks shook the region, Joe and his traveling companions watched villages struggle with the tasks of getting fresh water, food, clean clothing, and safe shelter. Joe and his son Caleb, who joined him on the trip, were overwhelmed with the amount of need they witnessed firsthand.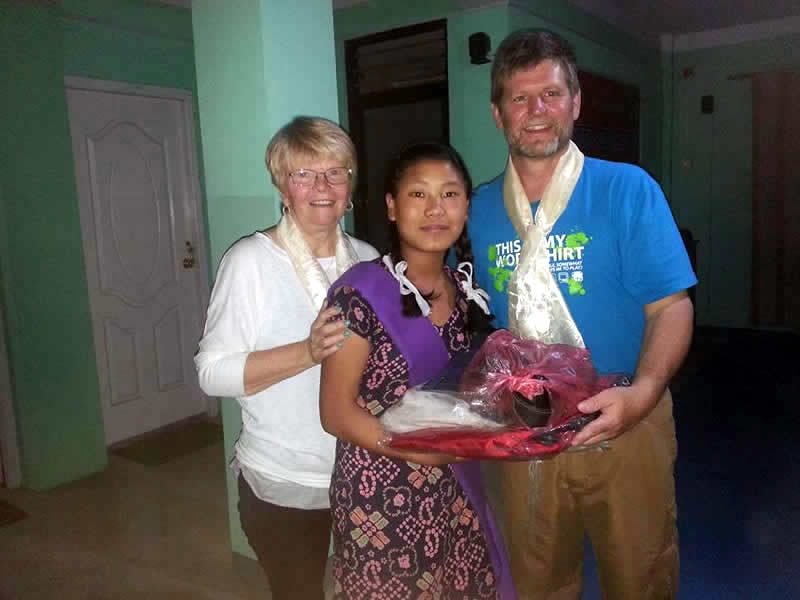 Since Joe returned from his initial trip in 2015, Heritage Printing & Graphics has found a variety of ways to foster their new relationships with Nepali families. They began their efforts by sponsoring the construction of four village schools. Though they are simple, open-air structures, these buildings provide a safe place for local children to attend classes. Additionally, Heritage set aside benevolence funds to support two orphanages in the hardest hit regions. By providing a regular monetary gift, these orphanages have been able to continue raising and educating children between the ages of 6 to 16 in a safe, healthy environment.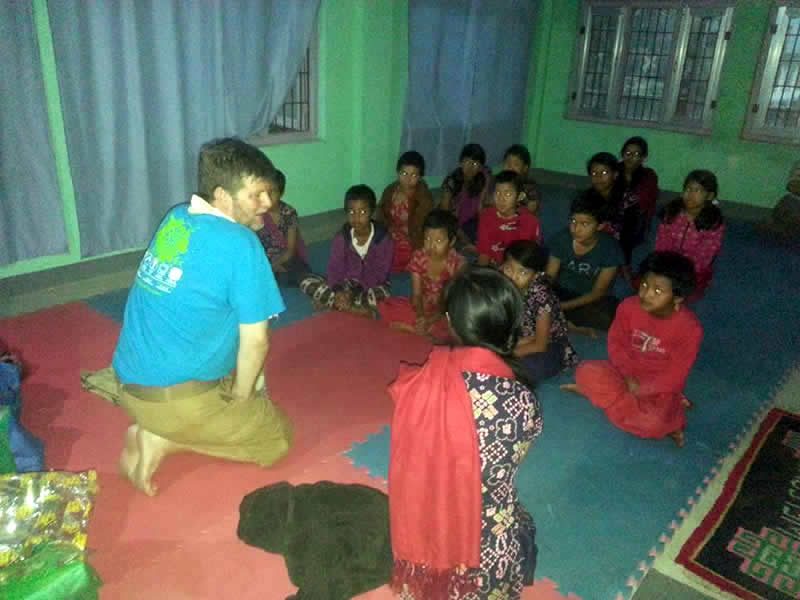 In April 2016, Joe returned, this time with his mother, Margaret, to Nepal to continue the teaching efforts with Professor Tink. Knowing that there was still an overwhelming need, the team brought a variety of supplies and gifts to distribute. During their visit to the Metta Center Girl's Orphanage, they gave each child a pair of shoes, a knapsack, a blanket, and a pair of slacks. The orphanage's staff received gifts as well as six large cooking devices that were much needed. Their appreciation was overwhelming!
In addition to making donations, Joe has fostered friendships with a number of young people who have entrepreneurial aspirations. They keep in regular contact through social media services, such as Facebook. As Joe stated, "I'm excited to see what God is doing in Nepal. We've already witnessed some amazing transformations, and now we have the chance to help others re-establish their lives by starting their own businesses."
Joe Gass is excited to continue to pursue his calling to help young people, at home and abroad, seek to understand God's big dream for their lives and help them understand how fulfilling that big dream should be used to bless the lives of others they come in contact with every day. If you are interested in helping to support this mission to assist those struggling to recover from the earthquake last year in Nepal, please contact Joe. He would enjoy hearing from you.
Barbara Burkholder Hanks
Editor
Heritage Printing