Creative Solutions for Your Unique Office Signs Requirements
Thursday, October 15, 2020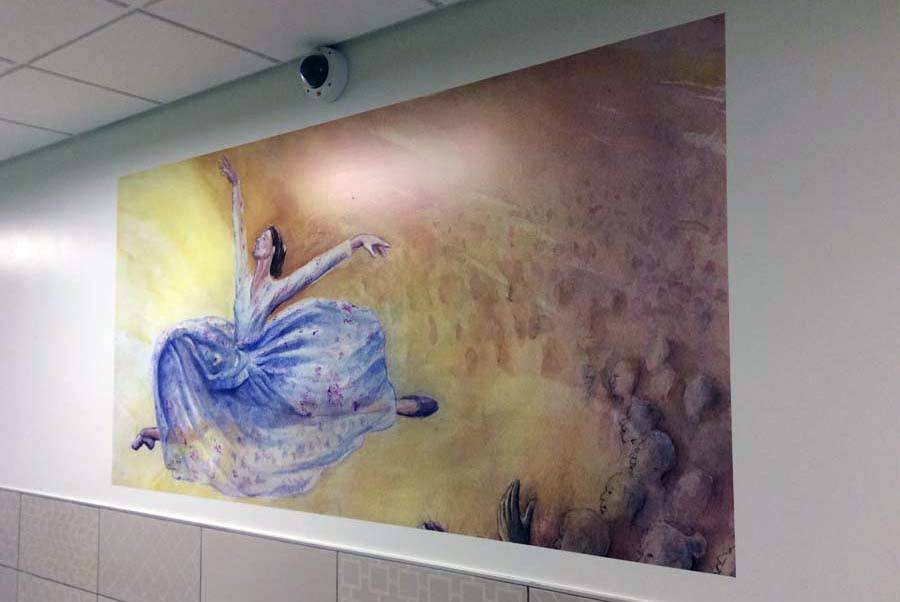 "
Office Signs
" is be a very broad term, similar to saying "
Fruit Trees
".  There are so many varieties, applications and usages, that to simply say "
I need an office sign
" would automatically invoke a response like: "
What are you trying to achieve with your new office sign?
"
Hi, I am Joe Gass and today's blog topic is about custom office signs.  At Heritage Printing & Graphics in Washington, DC and Charlotte, NC, we manufacture and install a wide variety of
office signage for our clients:
Dimensional Lettering
Wayfinding Signs
Window Graphics
Canvas Prints
So when someone says: "I need an office sign."  The response is easy: "Call Heritage!"
We believe in education, if the customer has an idea of what they want, we ask the right questions and offer solutions prior to creating the product.  This is another aspect of the Heritage Process, understanding what you are purchasing and how much it will cost eliminates sticker shock and un-realistic expectations.  We deliver an office sign ready for application and to satisfy the purpose you desire.
The Heritage team is always available to help assist with custom designs, brain storming, graphics creation or editing.  Our group of professionals have vast experience in; graphic design, fabrication and engineering and we provide them while utilizing the best technology, tools and materials to accomplish any project.
Whether it's a single standoff mounted sign for your office in Washington, DC or a hundred office signs for a chain of stores in Charlotte, NC, we welcome the order and will provide you with an American Made signage produced by a Veteran Owned Business that seeks to honor God by serving others!
#OfficeSigns
Joe Gass
Heritage Printing & Graphics
2639 Connecticut Ave NW, Washington DC 20008 (202) 609-9761
2739 Interstate Street, Charlotte NC 28208 (704) 551-0700
2854 Old Washington Road, Waldorf, MD 20601  (301) 843-1995
www.HeritagePrinting.com