Photography Background Chat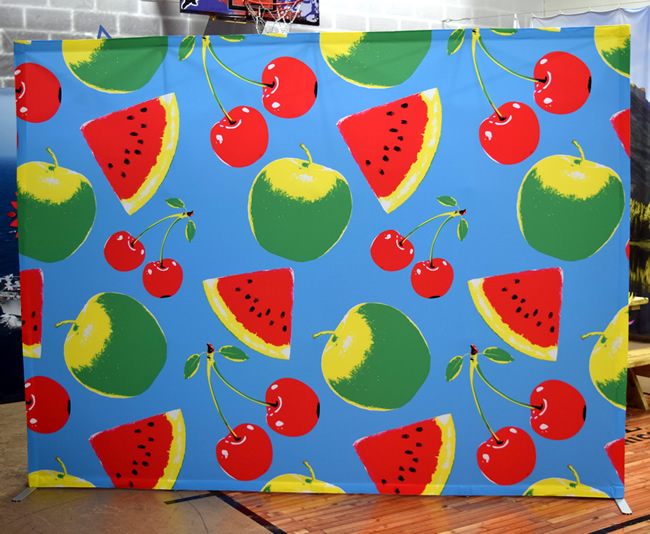 Recently my friend asked how we were doing with our chat room? I replied that we are transitioning into it, but have it ready for future use. Which inspired me to try and monitor the chat this week.
I am amazed at how many people visiting our website go to the Photography Background page. Over 40% of our visitors (so far this week) visit this page. INCREDIBLE!
I chatted with a lady in PA this morning seeking a backdrop for a birthday party. After a few quick questions: Vinyl or Fabric, What Size, & do you need hardware, she gave me some quick answers: Fabric, 8′ x 12′, w/ a banner stand. I quickly reached out to my coworker for an estimate. He said $1000+ for fabric with a stand, she left the chat immediately! LOL
I relayed the action to my friend and he said he gets that all the time, "people think these are a couple hundred dollars" was his reply.
Realistically, what would one think it takes to produce an XL custom fabric banner and provide a telescopic stand to display it?
Research shows our pricing is very competitive. The lower quality fabric backdrops are low quality fabric, with out Hi-Res printing. Not to mention the hardware… We purposely use only the high-end, sturdy hardware, simple because we don't want unhappy customers.
The "Take Away" from that chat was:
I answered her questions quickly and honestly
I provided her a quote in under 5 minutes
I didn't waste her or my time
#PhotographyBackground
So, why write this post you ask?
Education is key, we would much rather not make and sell a backdrop than send a wrong message.
Honesty is Everything here at Heritage
Kevin Smith
Chat Room Monitor (this week at least)
Heritage Printing