Tradeshow Booths
Thursday, November 5, 2015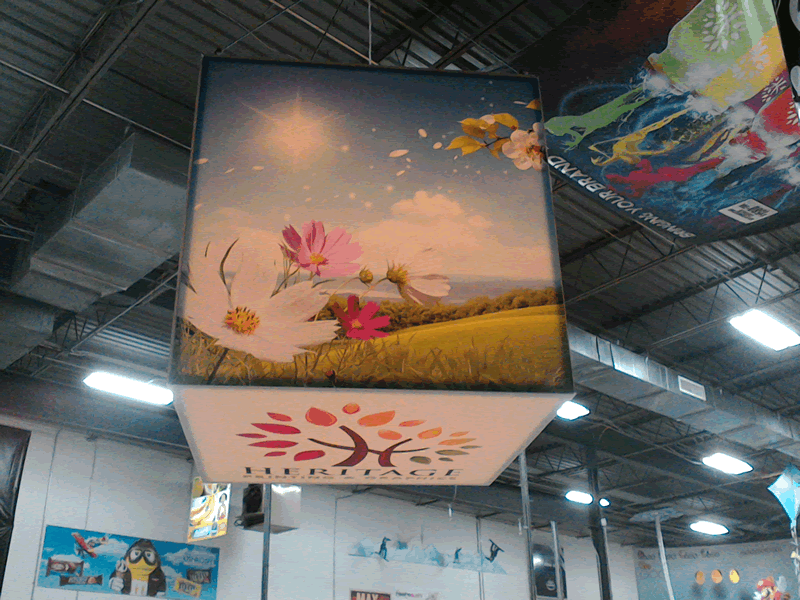 3 Questions
What separates you from the other guys at the show?
Why does your competitor always draw a larger crowd at their booth than you do at yours?
Are you truly happy with your current tradeshow booth marketing capabilities?
How many of these questions make you say, Hmm…
Kevin Smith here again, today's topic is one I am an expert at, MARKETING!  When it comes to looking good in front of a prospect, and that is exactly what marketing is, nothing hurts your opportunities more than poor representation.
You never get a second chance at a first impression!
Your tradeshow booth is a direct reflection of you, your business and your products.  Make it look great with vibrant event marketing materials.  Outdated signage, old & inaccurate displays only make your competitor look better.  When at an event, your direct competition is usually directly across the aisle, don't let them look better than you!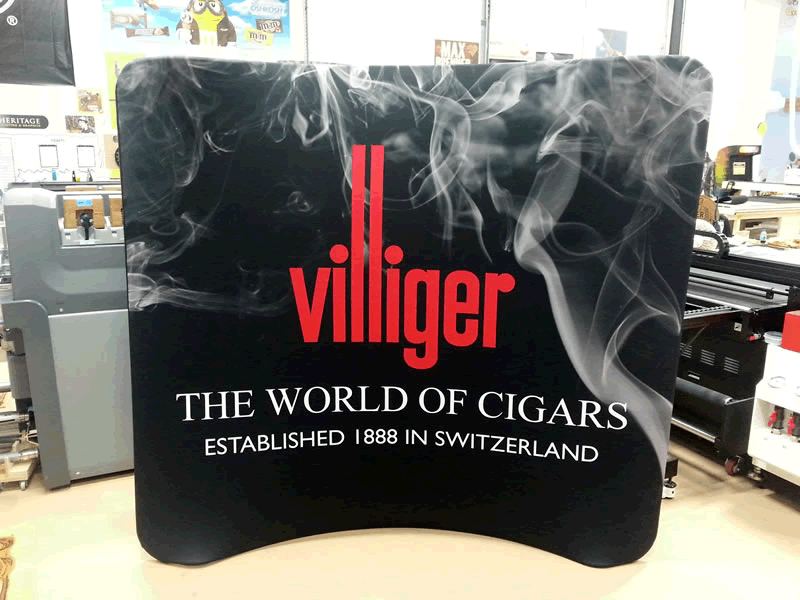 We offer a grab bag of tradeshow booth signage and marketing materials, from brochures to 3-D Hanging Structures, we know how to make your booth command more attention and be remembered.
Fabric backdrops make an impressive background for your tradeshow booth and they are easy to setup and very reusable.  We can even print a variety of unique backdrops that represent specific products or for specific shows, the fabric backdrop is easily replaced on the same banner stand.  Retractable banner stands are super popular at tradeshows, we make more retractable banners than any other event signage item we produce.  Impressive and easy to travel, a retractable banner is a must have for regular tradeshow vendors.
Popular Tradeshow Booth Items:
3-D Hanging Structures – from event towers to custom lighted hanging signage, these get remembered!
Brochures – a tradeshow MUST HAVE
Flyers – all printed marketing materials
Meter Boards – excellent for displaying multiple products/services, event hosts love these for directional signage
Step & Repeat Banners – fantastic for photo shoots at tradeshows
Table Runners – dress up the display table with your brand
3 Tips for Successful Tradeshows
Show up early & be prepared
Wear comfortable shoes and dress clothes
Use VIBRANT Marketing Materials from Heritage Printing & Graphics
#TradeshowBooths
Kevin Smith
Heritage Printing
Marketing Manager
Charlotte, NC 704-551-0700
Waldorf, MD 301-843-1995
Washington, DC 202-609-9761