Unnoticed Benefits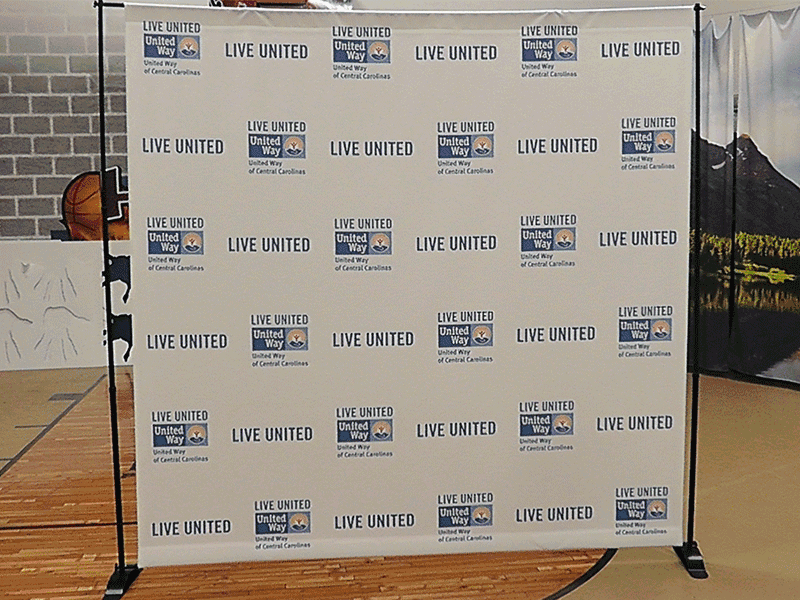 As I pondered this particular post, my thoughts turned to the unnoticed benefits in many of our products and services.  Everyone provides things that get "Taken for Granted" "Assumed until Missed" or other phrases that mean unnoticed.  I even took a minute to Google, the synonyms for unnoticed.  I found the list of 20 quite humorous:
Overlooked                Pushed aside
Undiscovered           Secret
Unrecognized           Unconsidered
Unseen                      Unheeded
Disregarded              Unobserved
Glossed over             Unobtrusive
Hidden                       Unperceived
Inconspicuous         Unremarked
Neglected                  Unremembered
Passed by                 Winked at
I took this information as inspiration to write this post about the Unnoticed Benefits of our Step & Repeat products.
Convenience – the Heritage Printing Process of customer service takes the stress out of getting your banner stand, fabric backdrop or any product from us. From day 1, Steve and I have insisted on being as professional and courteous as possible and we have surrounded ourselves with like-minded professional individuals.  In today's busy business world, convenience is a BIG factor that is unnoticed.
Ease – different from convenient, ease refers to how easy our Step & Repeat banner stands are to erect, transport, and reuse. It also refers to how effortless our Step & Repeat fabric banners are to install.  We prefer to utilize a higher grade of hardware with our products, this creates an environment of "Easy to Use" products that often goes unnoticed.

(Because it works as expected)

Design – our Creative Services team is comprised of graphic artists, engineers and carpenters, with the experience to design virtually anything you can imagine. We provide our team with the best tools, computers and printers to empower them to design your Step & Repeat banner with ease.

Fast

– our production facilities are stocked with the materials we need to make your Step & Repeat, we do not wait on a shipment of parts. We are also strategically positioned and partnered with dependable logistic professionals that will guarantee delivery within their parameters!  If we can get your Proof Approval by 10:00 AM EST, we can have your Step & Repeat to you the next day.  From Brooklyn, NY to Atlanta, GA, we are positioned to provide the East Coast with Super-Fast service!  Expedited services are

very

noticed!
Affordable – factor in all of the 4 previous facets and we are the most affordable option for a Step & Repeat banner, fabric backdrop or banner stand!
Steve, Charlotte, Chris & I (along w/ every member of our work family) are determined to provide the best products in a competitive market!  If you need any of our Step & Repeat products, we will not disappoint you.
Click here to visit our Step & Repeat web page.
#Step&RepeatDisplays
Joe Gass
Heritage Printing & Graphics
2639 Connecticut Ave NW, Washington DC 20008 (202) 609-9761
2739 Interstate Street, Charlotte NC 28208 (704) 551-0700
22725 Washington Street, Leonardtown, MD 20650 (888) 777-9776