10 Facts about Custom Printed Fabric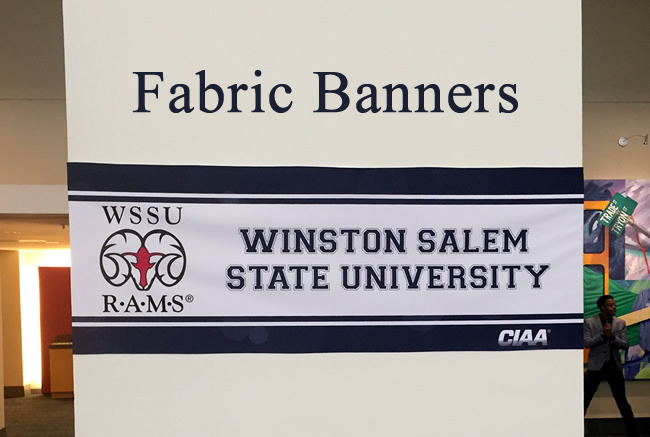 Printed fabric has numerous advantages over less expensive printed rigid substrates and printed vinyl. Trade show vendors, office managers and home interior designers appreciate the many options printed fabrics provide:
The fabric is lightweight and folds to a condensed size, so it's more affordable to ship
Soft-knit printed fabric represents proficiency better than rigid resources or vinyl banners
Printed fabric generates a soft, deep and vibrantly rich environment
Rigid displays and vinyl typically take two or more people to set-up
The fabric will "travel" well, without fear of damage
Multiple panels of printed fabric can be sewn together for literally immeasurable sizes
The "Life Cycle" of custom printed fabric is much longer, it's very reusable
Custom printed fabric makes beautiful curtains and drapes
Best used as a photography and videography backdrop, fabric is non-reflective
Hop-Up Displays are very impressive, they use custom printed fabric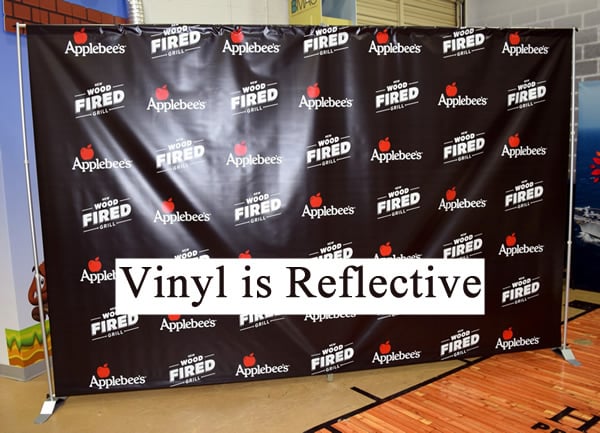 The fabric is lightweight and folds:


Vinyl can crease and crack when folded, while rigid displays will break and potentially get scratched; printed fabric will fold nicely into a small shipping container. Smaller, lighter packages are easier to travel and cost much less to ship.

Soft-Knit printed fabric epitomize professionalism:


First impressions are everything at indoor trade shows; soft-knit, custom printed fabric backdrops and/or step and repeat banner stands represent company brands very professionally.

Printed fabric embodies a soft, rich environment:


The fabric absorbs light and sound, wherein as rigid substrates and vinyl reflect the light and sound, thus creating an enclosure style atmosphere. Design a rich, diverse trade show display with custom printed fabric banners and backdrops.

Rigid displays require two or more people to set-up:


Set-up at events can be cumbersome and exhausting, several individuals are often required to install displays made from vinyl and/or rigid materials. Most fabric displays can be set-up by one person.

The fabric will "travel" well:


Veteran vendors understand the convenience of "Travel" when it comes to their event displays. The fabric will withstand many of the unfortunate "logistic accidents" and remain a vivacious marketing piece.

Fabric can be sewn:


We purchase large 164' rolls of fabric, with a printed surface width of over 120", we can sew fabric panels together to create literally unlimited sizes. This is particularly effective for curtains and drapes for theater rooms.

The "Life Cycle" of custom printed fabric:


Vinyl can crack, crease and split over time, printed rigid boards will get scratched, broken and damaged in travel; the durability factor of fabric vs. vinyl is immeasurable.

Curtains and drapes:


Custom printed curtains and drapes in a residential home, professional office or conference room enhances the ambience in the room. A printed theme or company brand makes an impressive appearance on visitors and guests. Excellent for home theater wall drapes!

Photography and videography backdrop:


Smart phone technology made everyone a photographer, having a non-reflective custom printed fabric background makes even the novice photographer look remarkable.

Hop-Up Displays use custom printed fabric:


The HUGE event displays that conveniently compact into a small carry case are called: Hop-Ups and they have custom printed fabric Velcro attached to their lightweight aluminum frame.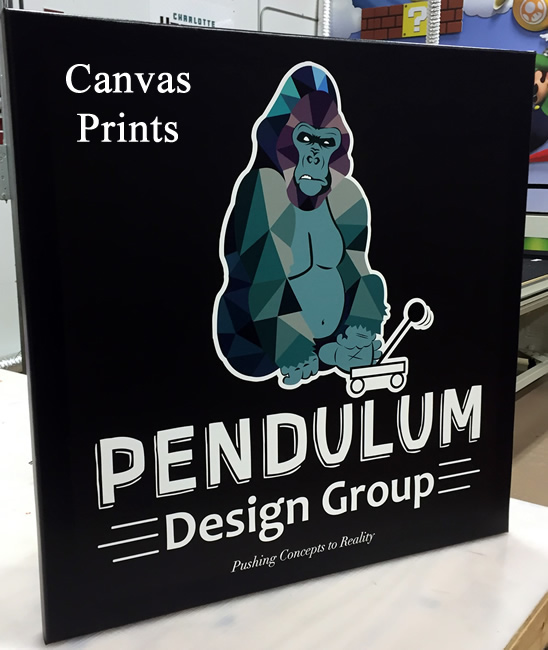 At Heritage Printing, Signs & Displays, we offer a variety of fabric printing services for an abundance of applications including: custom backdrops, banners and displays for trade shows, custom printed curtains and drapes, to large step and repeat banner stands.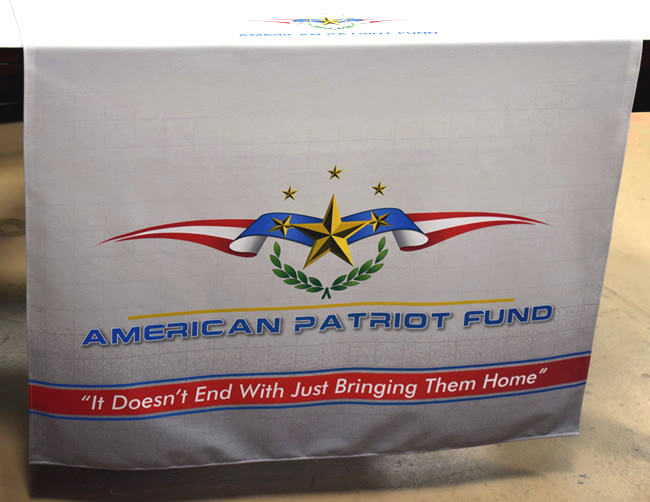 We have a variety of options for styles and fabrics.
Fade Resistant
Heavy Knit Fabrics
One Sided Print
Soft-Knit Fabrics
Vibrant Colors
Pantone Color Matching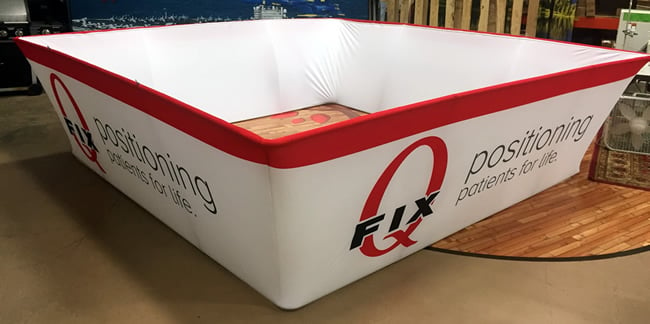 When deciding between, vinyl, rigid or fabric, look at all the variables, if reuse is a factor, printed fabric displays may be the best and most affordable option.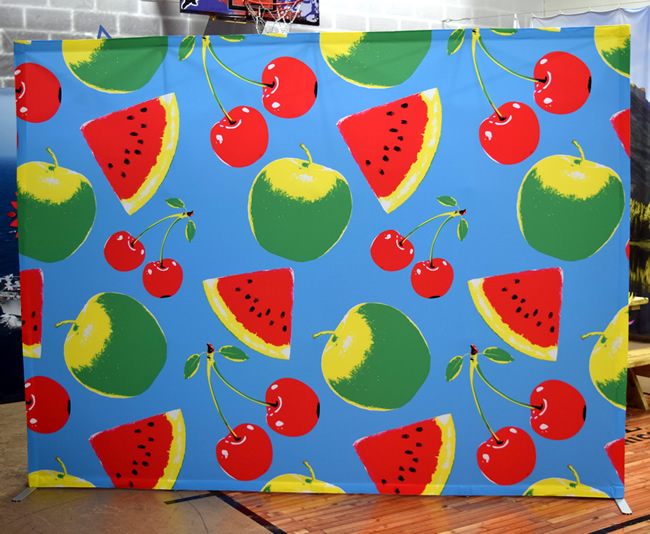 #CustomCurtains