Heritage Creates Custom Wall Display Celebrating Donors at the Leadership Institute in Arlington, VA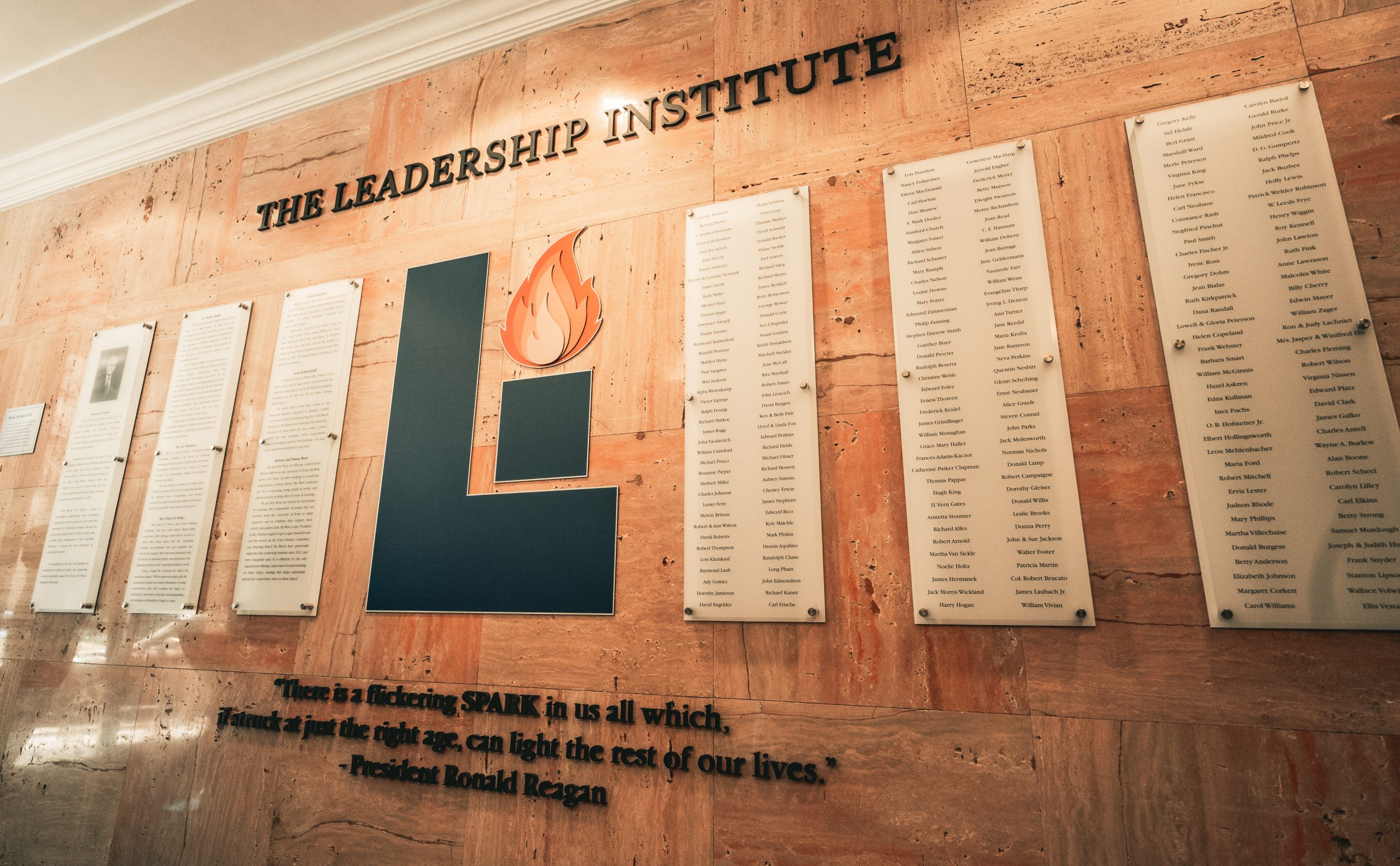 Heritage Creates a Custom Donor Wall Display for DC-Based Non-Profit
The Leadership Institute collaborated with the Heritage Printing, Signs & Displays team to create a custom donor wall for their headquarters in Arlington, Virginia.
As a non-profit organization, the Leadership Institute has been supported by a dedicated network of donors since its inception, without whom their work wouldn't be possible. The Leadership Institute felt it would be an excellent opportunity to highlight their phenomenal donors by creating a captivating custom wall display in their honor and reached out to Heritage Printing, Signs & Displays to execute this vision.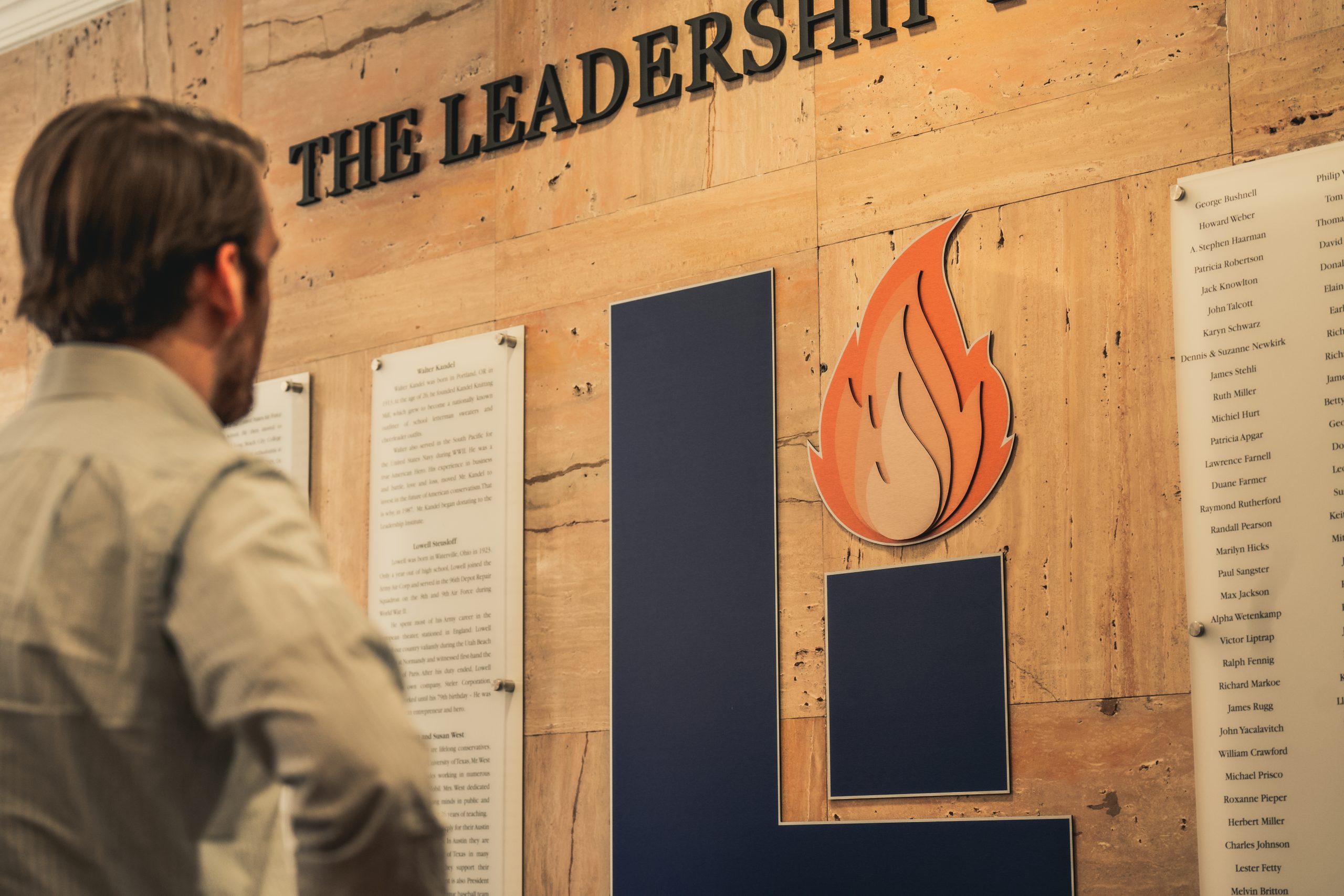 Bringing a Vision of Recognition to Life
The Heritage team began the process with a project discovery meeting with the client to develop a greater understanding of their vision and a plan of action that would bring the custom wall display to life with a stunning end product. The project was designed to be a critical feature of the lobby in the Leadership Institute's headquarters.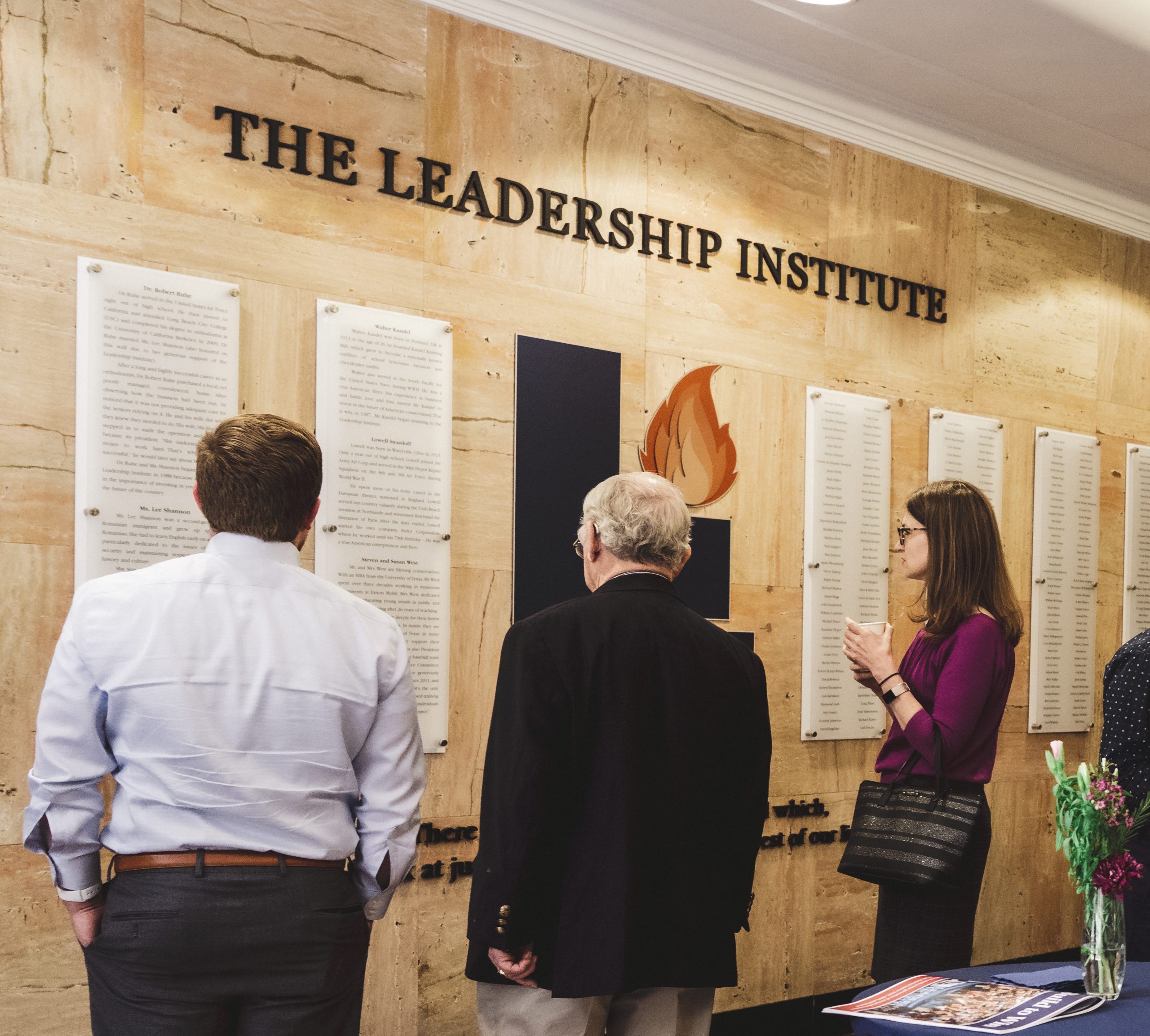 The materials used to create the donor wall included a combination of the following:
PVC cut lettering to give a three-dimensional effect to the display
Frosted acrylic to provide a floating effect to the donors' names and photos
Printed brushed silver elements
Throughout the consultation and installation process, the Heritage team worked closely with the client to ensure that the overall appearance of the signage and implementation of the project was executed effectively.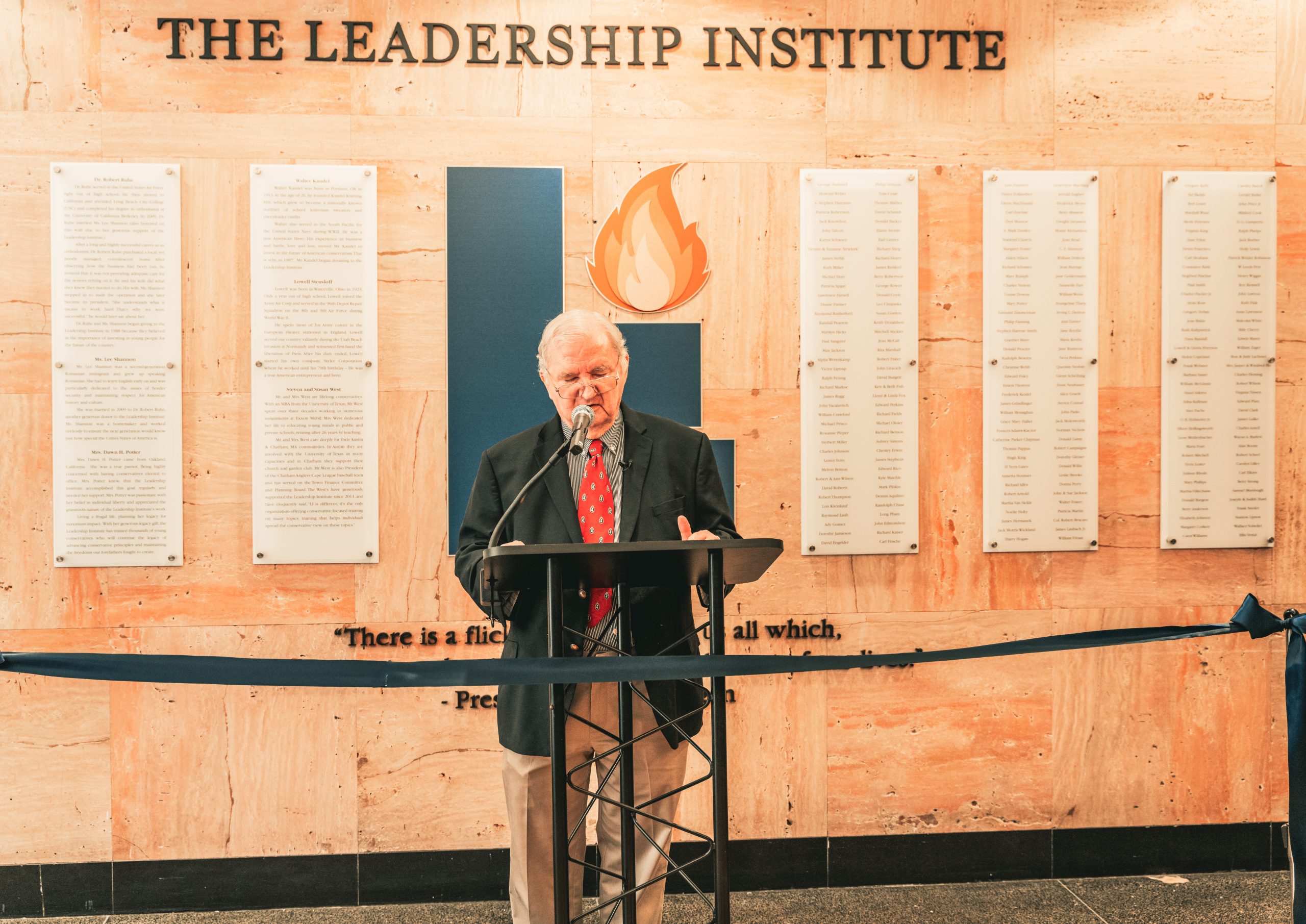 About the Leadership Institute
Founded by the non-profit's lifetime president, Morton C. Blackwell in 1979, the Leadership Institute trains young people for successful lives in private, non-profit, and public sectors. Located in Arlington, Virginia, the Leadership Institute has been a force for change on the national, state, and local levels, developing grassroots campaigns and leaders dedicated to policy reform and ultimately ascending to positions of leadership.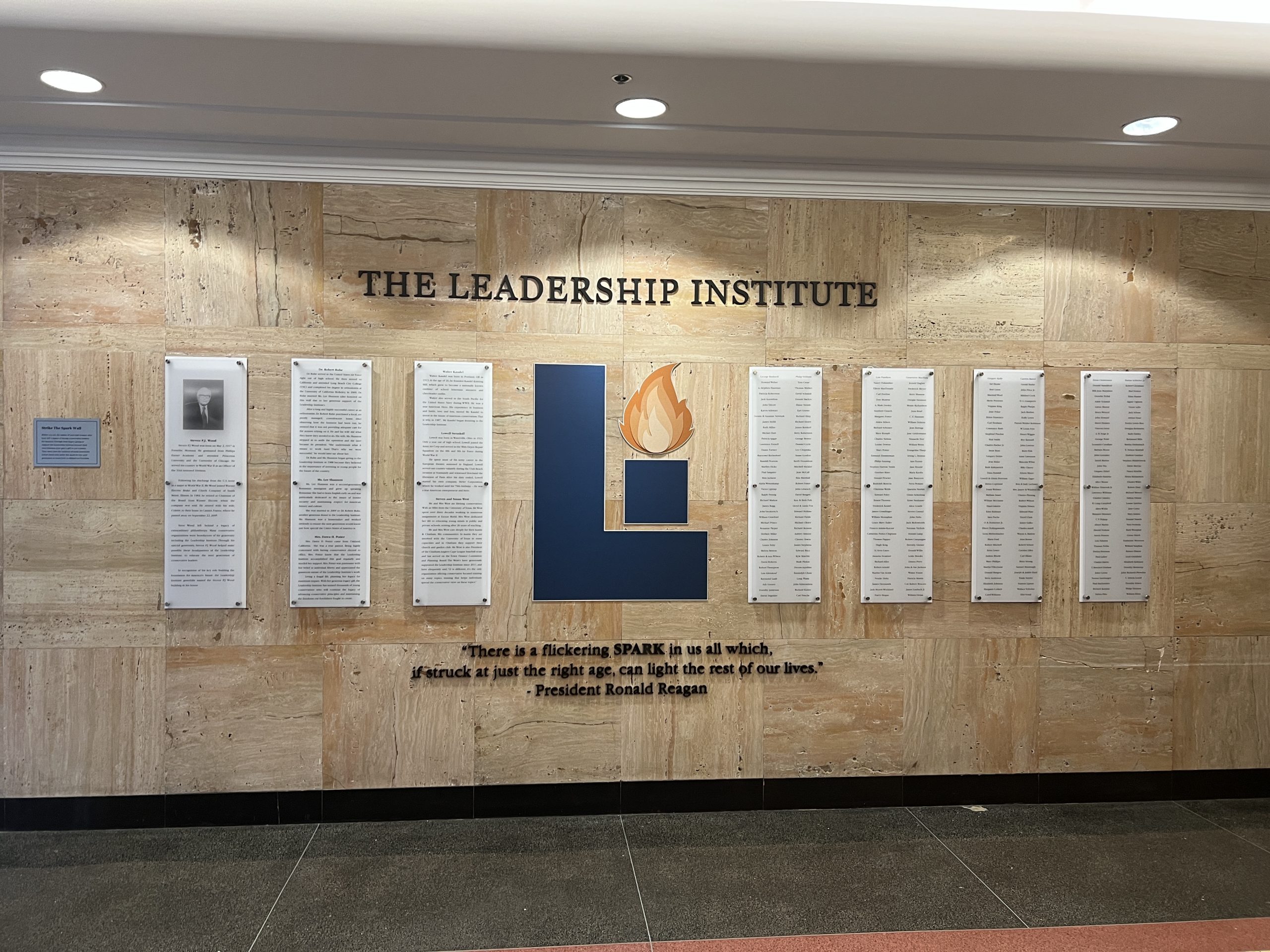 Heritage Printing, Signs & Displays Produces Award-Winning Signage for Washington, DC Businesses and Organizations
Heritage Printing, Signs & Displays is a local, veteran-owned sign company serving Washington, DC, Baltimore, MD, Charlotte, NC, Louisville, KY, and others. Heritage is known for quality project management and customer service in support of clients' commercial interior graphics, event signage, retail point of purchase displays, commercial printing, and direct mail. To inquire about a project for your business, call Heritage Printing, Signs & Displays at (202) 609-9761 or use the convenient online form to Get a Quote today!
#commercialinteriorgraphics, #eventsignage, #retailpointofpurchasedisplays, #commercialprinting, #directmail