Magazine Printing – Interview with an Expert
Thursday, February 17, 2022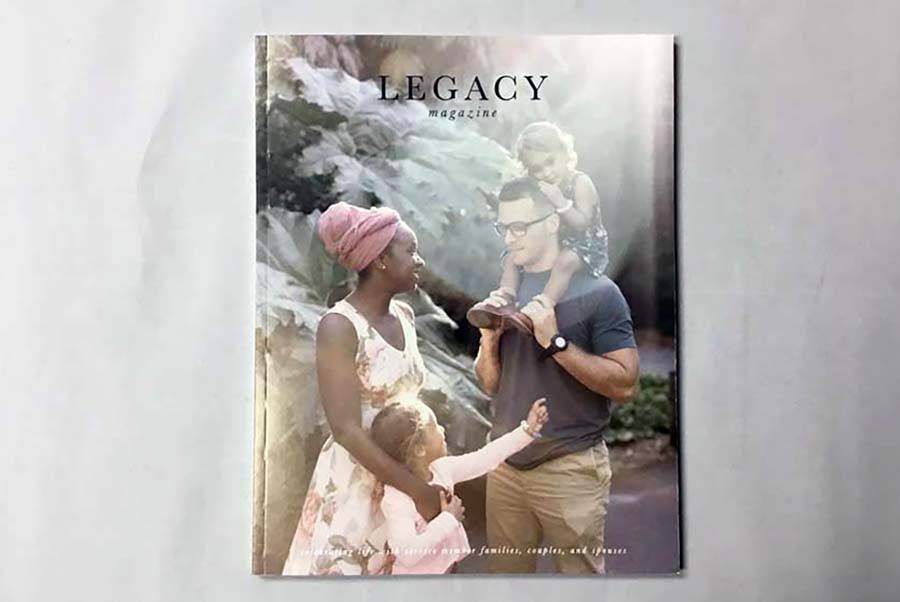 One of the many things that Heritage Printing, Signs & Displays is known for is its magazines. With the CEO and owner, Joe Gass, having over thirty years of experience in the production of magazines, he has perfected the process: from the initial phone conversation, the proof, production, and delivery. Because of this experience and the guarantee to provide quality visual communication solutions, Heritage Printing, Signs & Displays provides a piece of mind.
My interview with Joe provided great insight into his background and the magazine production process:
Bethany: What is your role in the magazine process?
Joe: "I've been consulting with clients about magazine printing for many years — probably about 30. I talk with them about what they are trying to achieve and go through the process of evaluating how they want to approach their markets and then I work up a quote for them."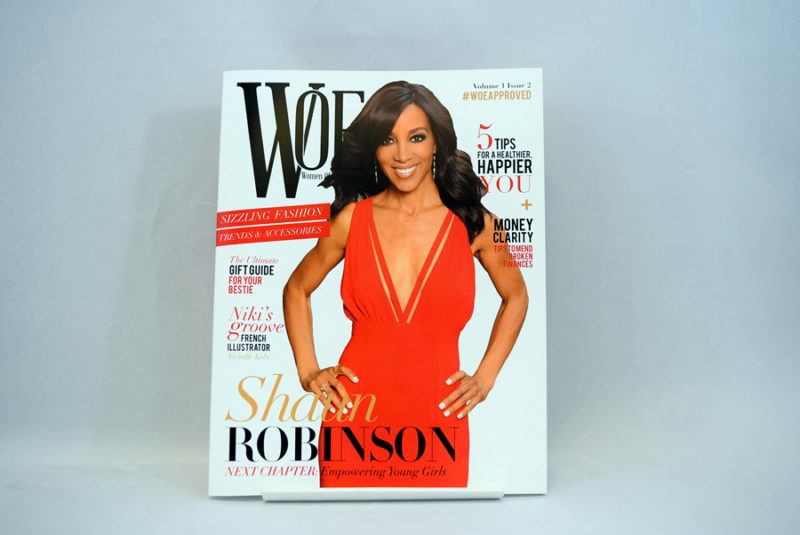 B: What should the client know when producing a magazine with Heritage Printing, Signs & Displays?
J: "When they come to Heritage Printing, Signs & Displays we are going to help them avoid land mines. We are going to be very clear and transparent about what is going on during the process and help them walk through some of the challenges they might have had with other companies in the past. Simply put, they will have a peace of mind. They will not have to worry about whether something was forgotten because we are constantly looking at all the different aspects. This is something that not every company does. Other companies might know about certain errors and not disclose them to the client until later when they can no longer make changes and perhaps disappointing the client."
B: What is a popular order?
J: "Over the years we are finding that the quantities that people are wanting to produce are getting smaller. There seems to be a lot more magazines, but instead of tens of thousands of copies, it has gone down to thousands or hundreds — turning into micro-publishing. This is where Heritage Printing, Signs & Displays thrives because we have the ability to come in and produce a quality piece that makes them unique and stand out against the competition. We can work with start-up publishers as well as ones that have been around a long time. We bring value either way."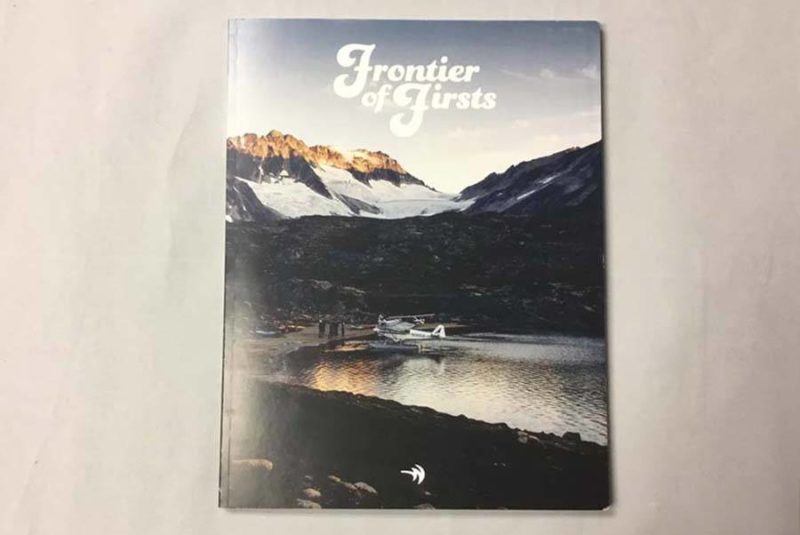 B: Can you explain the binding process?
J: We offer several ways to bind magazines, but two popular types are saddle stitched and perfect bind. It just depends on the page count and the type of the look you are going for. If you are doing something digitally, then we have the capability to do square stitch binding. Square stitch binding is cool because it allows the book to lay flat even if you have a lot of pages and it is not as pricey as perfect bind — we just stitch them in-line in the machine.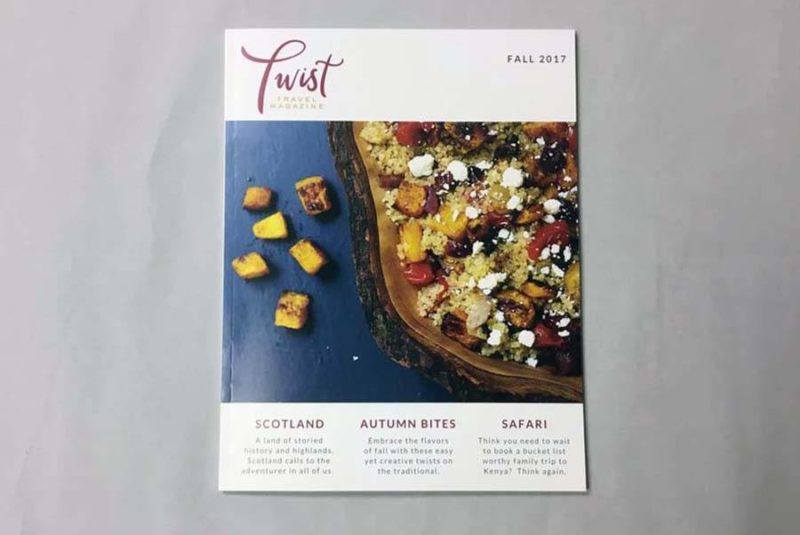 B: Why do you suggest Heritage Printing, Signs & Displays for their magazine needs?
J: "Magazines are something that we are strategically capable of doing — we have the technology, both digital and offset, to be able to produce the finest award-winning quality all while doing it affordably. We also offer mailing services. Once their magazine is printed and they have mailing list subscribers, we can mail it out for them, so they do not have to worry about that aspect."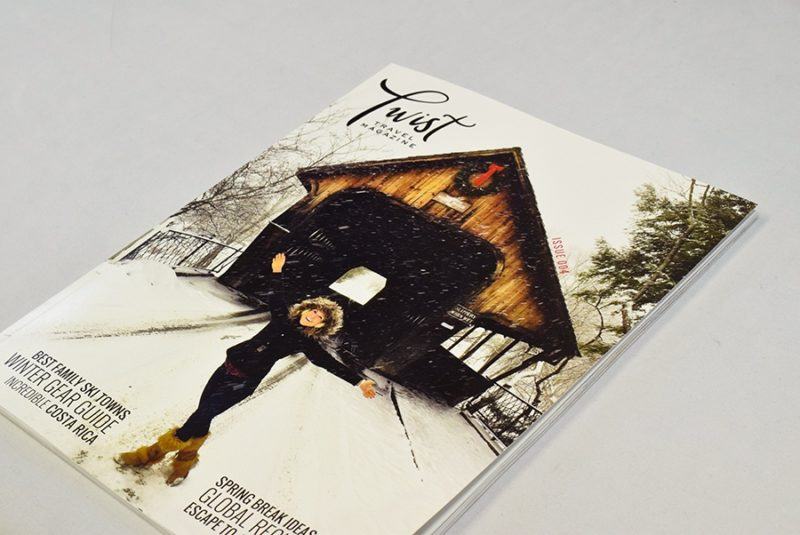 B: What is your favorite magazine you have worked on?
J: "That's a tough question. If I had to choose I would say the Heritage Printing, Signs & Displays Printing monthly newsletter! It is an amazing piece with a lot of great tidbits about print, our clients, and products we use. It is truly fantastic."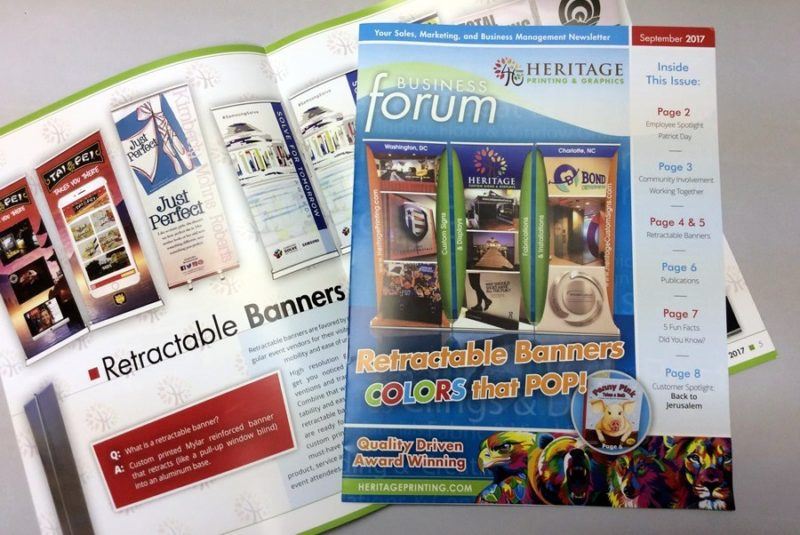 As you can tell from this interview, Joe is passionate about Heritage Printing, Signs & Displays Printing and its clients. If you have any questions or concerns, Joe, or any of the Heritage Printing, Signs & Displays staff, are more than happy to walk you through the printing process — to provide reassurance and peace with superior customer support.