A Comprehensive Guide to Wayfinding Signs and How to Harness Their Power for Your Business or Event in Washington, DC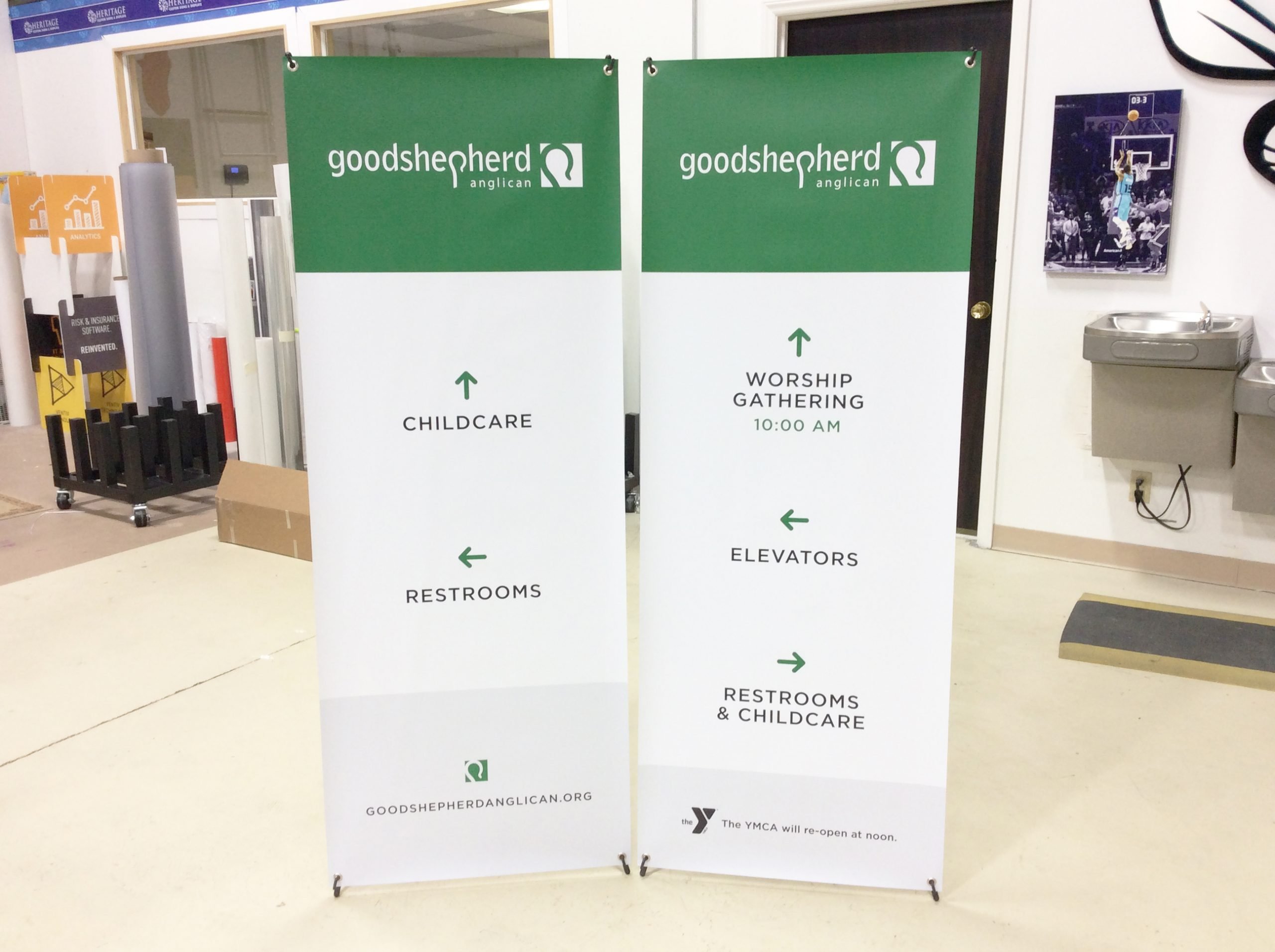 Wayfinding signs are an essential component of public-facing corporate interior environments in Washington, DC. From medical care facilities to retail stores, these signs provide a critical source of direction and navigation for visitors. But why are wayfinding signs so important and how can they be put to their most effective use inside of corporate interior spaces?
What Are Wayfinding Signs?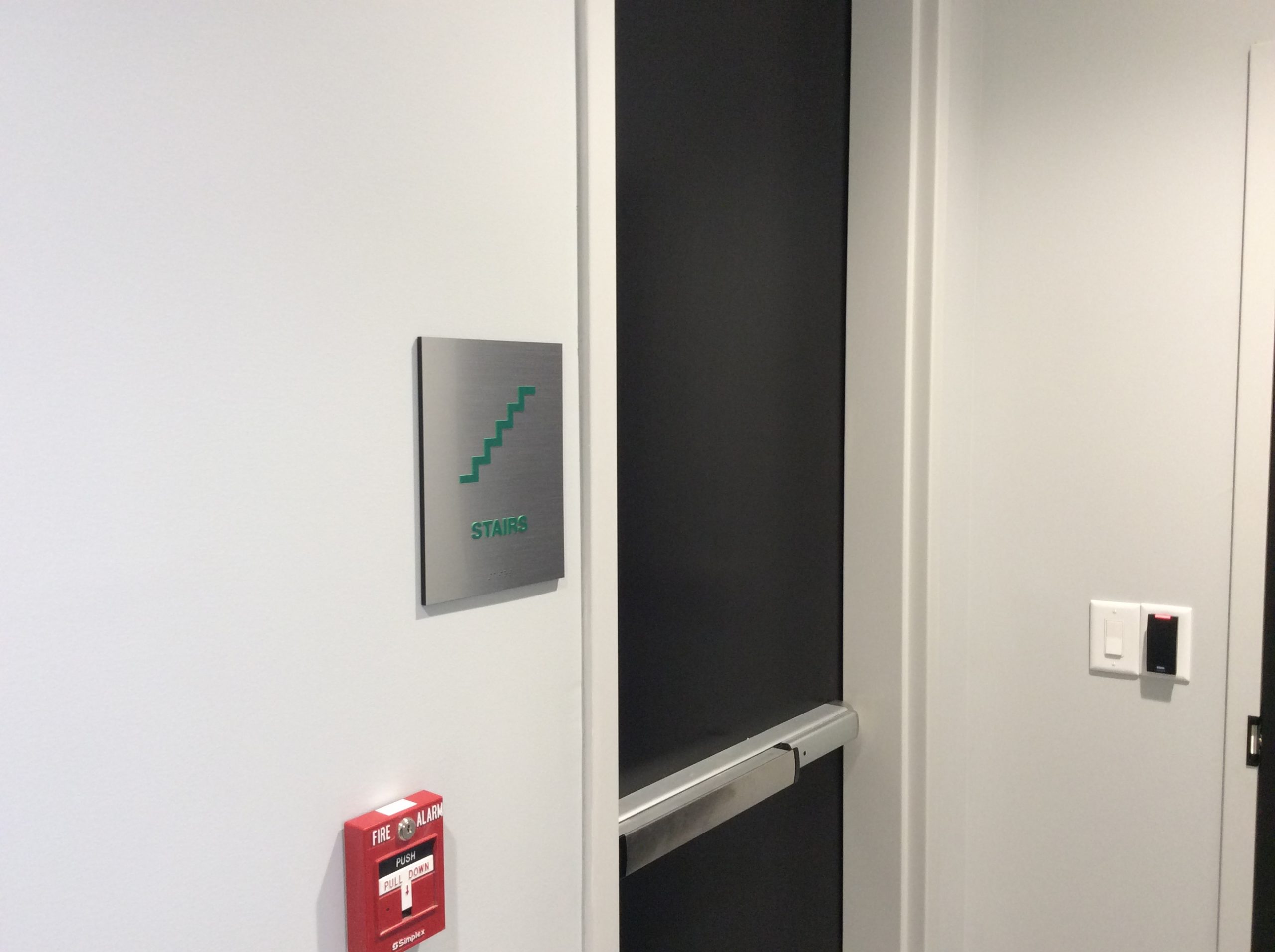 Wayfinding signs are any type of signage that provides direction and guidance to visitors. This can include directional, informational, or advertising-based signs. Common types of wayfinding signs in Washington, DC include room numbers or labels for areas within a building, elevator directories, exit signs, restroom and water fountain signage, and promotional displays.
Wayfinding signs help create an efficient customer experience by providing clear guidance on how to navigate the space. Whether it's providing directions to the restroom or displaying an exit sign, proper signage can help visitors quickly and easily find what they're looking for. Additionally, wayfinding signs can also be used to inform customers about promotions, sales, and other important information that can help increase foot traffic.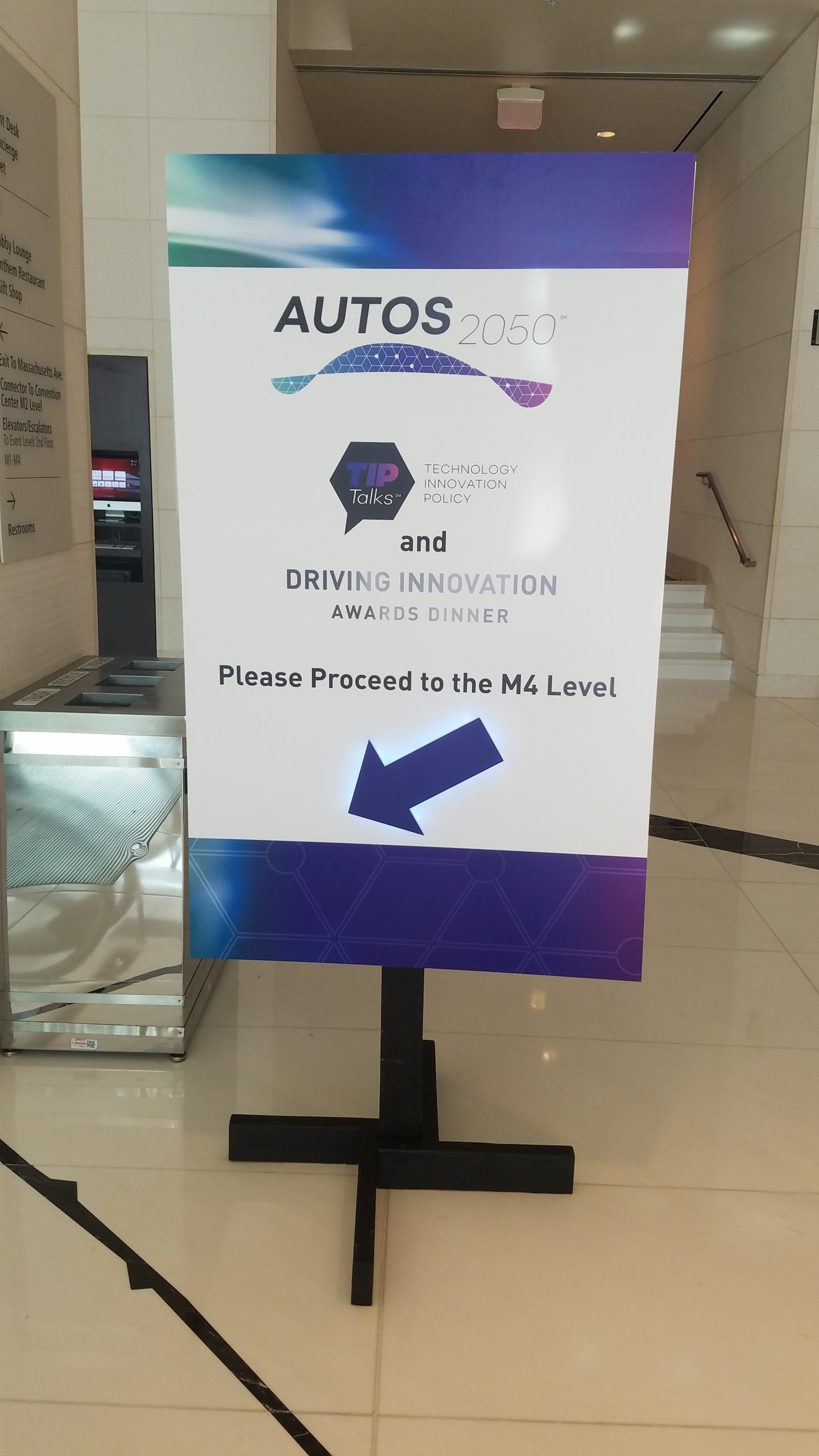 How to Make Maximum Use of Wayfinding Signs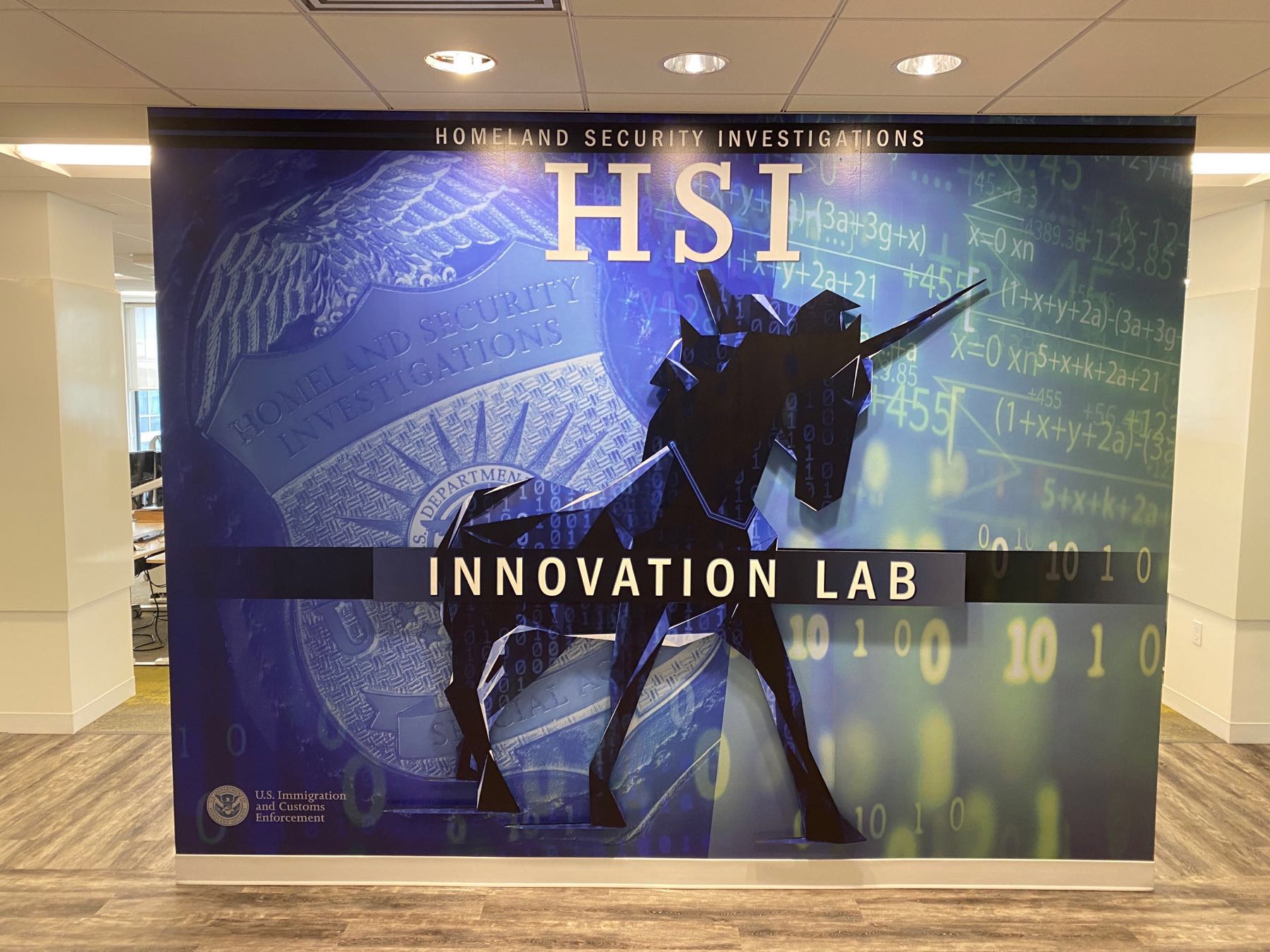 To ensure your business makes the most of its wayfinding signs, there are several factors you should keep in mind while considering and implementing them inside your corporate interior environment.
Design and Colors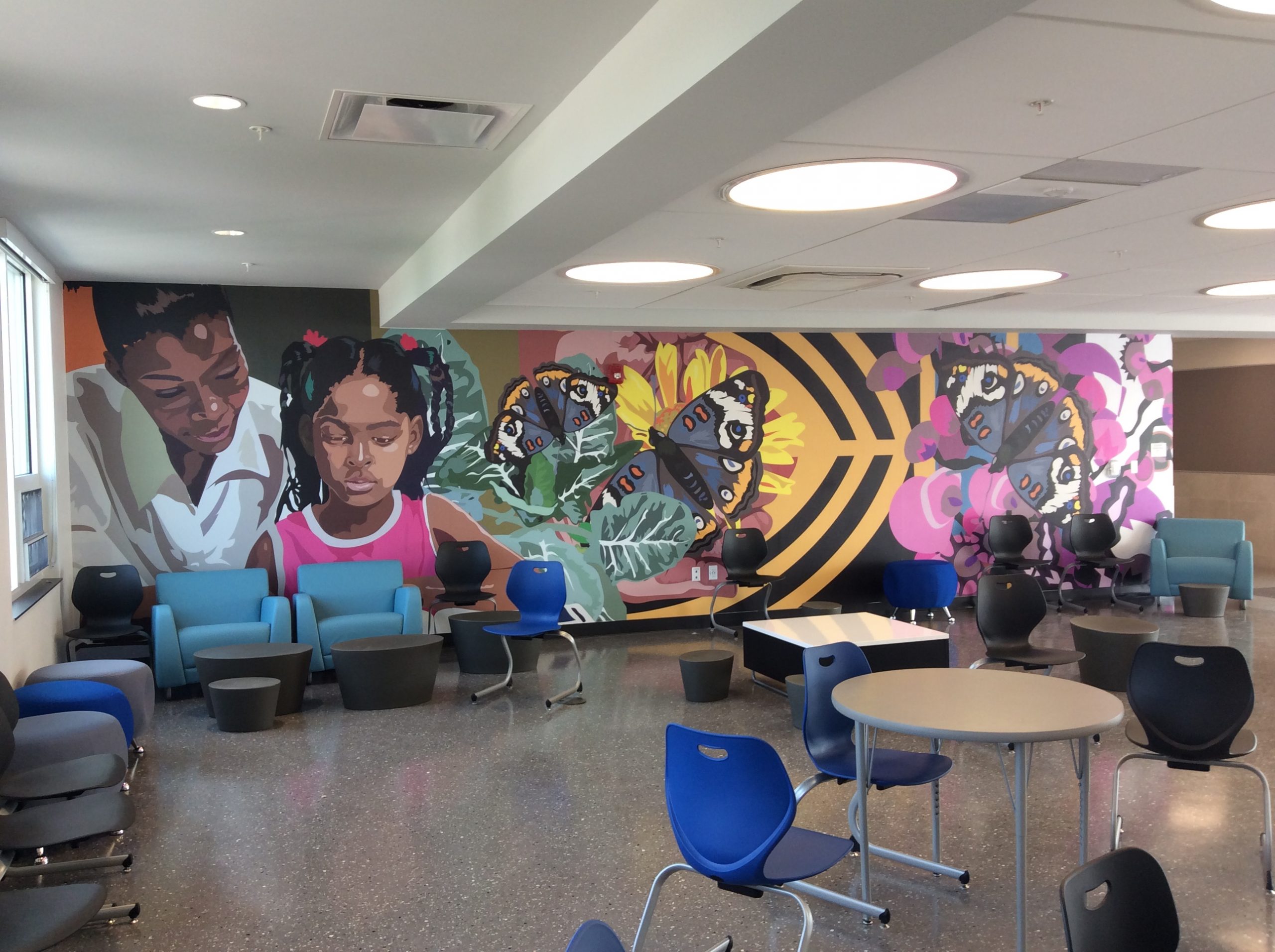 Firstly, it's important to consider the graphic design of your wayfinding signs. This includes things like choosing easy-to-read fonts, opting for bright colors that stand out against the background, and avoiding any confusing or overly complex imagery.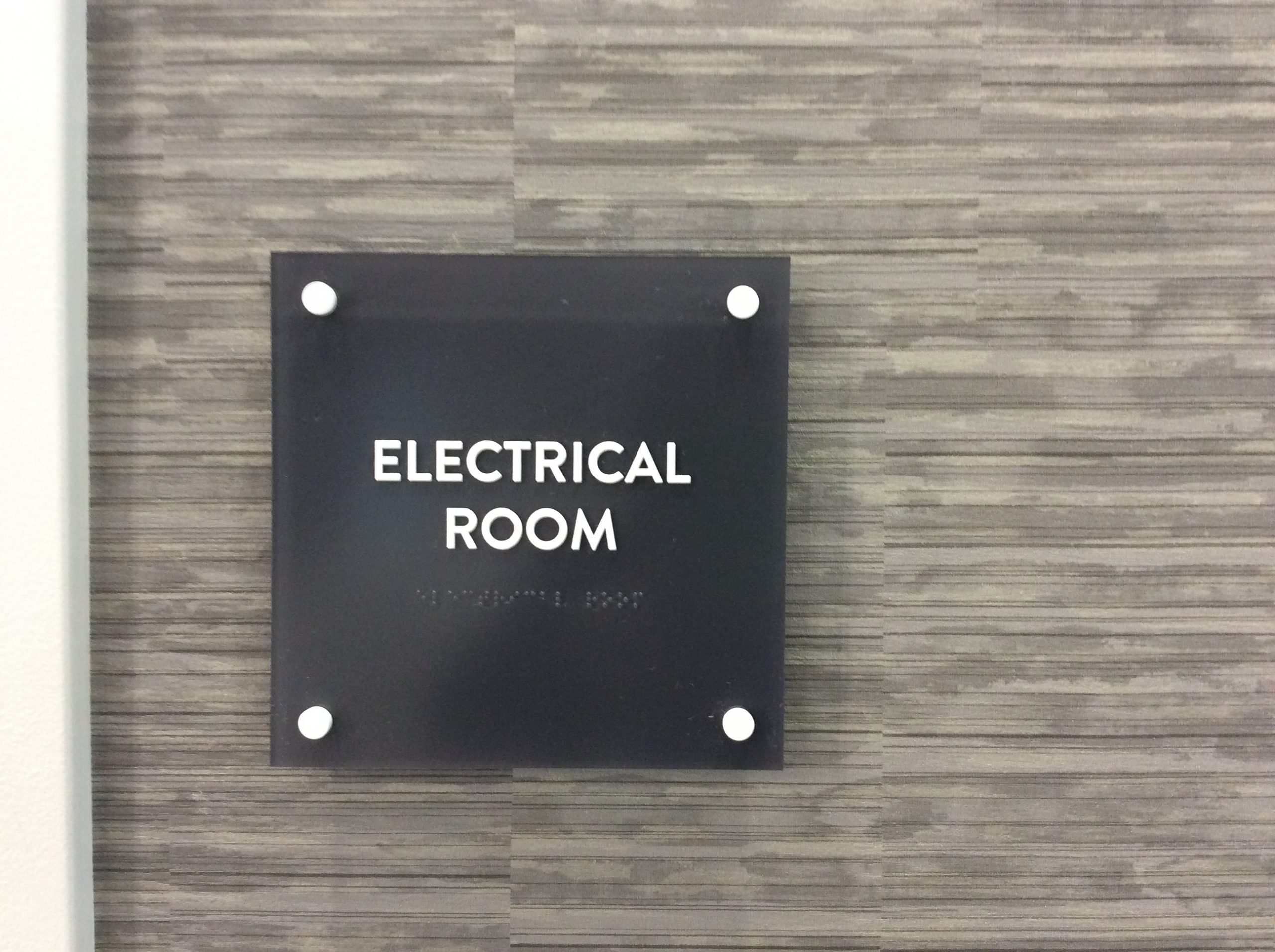 Placement
Additionally, place signs at eye level to improve visibility and ensure that customers can easily read and understand the information being provided on a sign from any direction.
Integration
You should also consider how your wayfinding signage will integrate with other aspects of your corporate interior design elements. If you're using digital displays or interactive kiosks, you should consider how your wayfinding signs will fit within your business's overall look and feel. This can help create a cohesive visual experience for customers that helps reinforce your brand identity.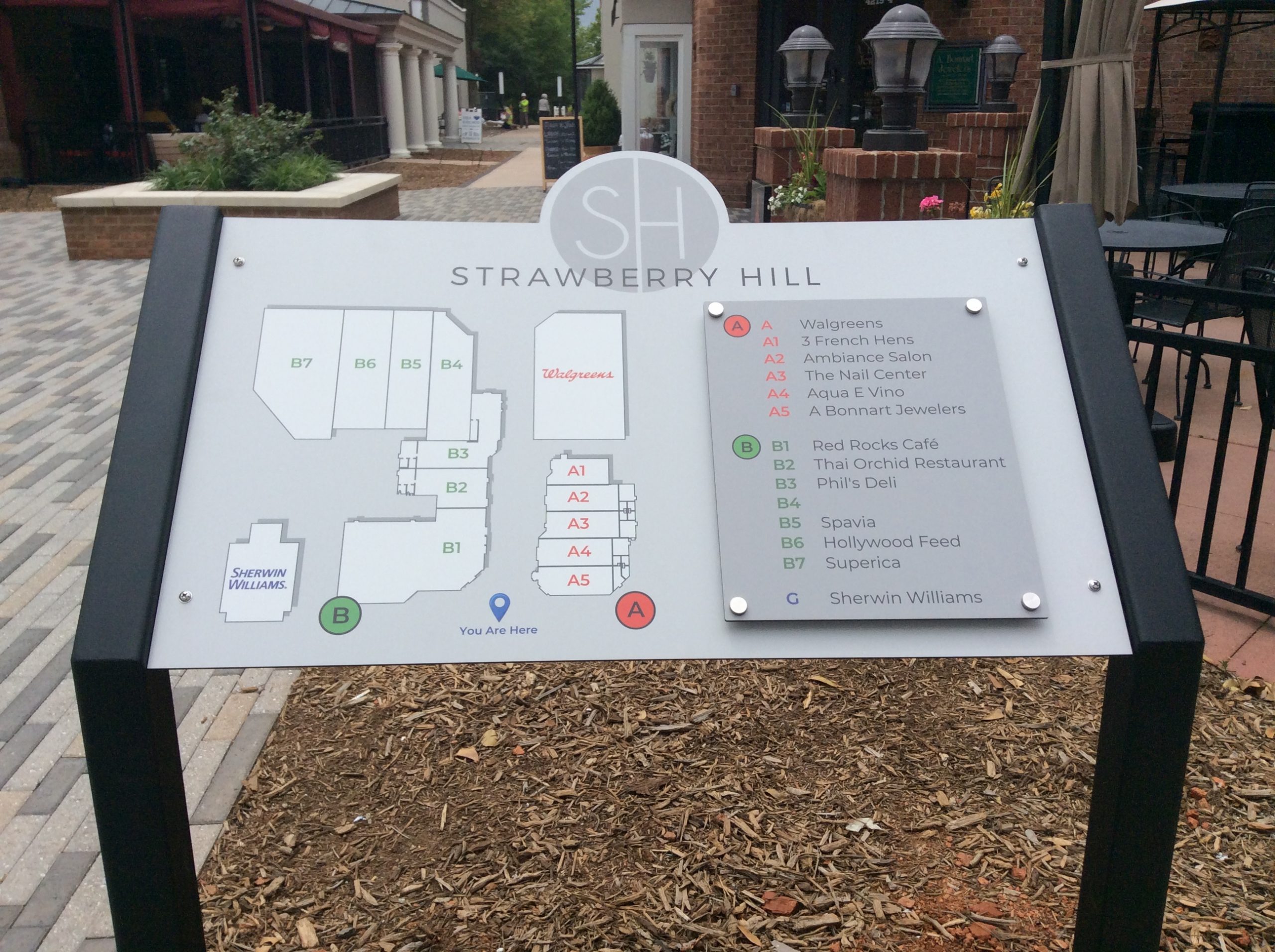 Popular Applications of Wayfinding Signage
Wayfinding signage is an important part of any business's corporate interior design efforts and should be considered carefully when designing the layout of your space. Businesses can ensure that their wayfinding signage is effective in helping visitors find what they need quickly and easily. When effectively utilized, wayfinding can help improve customer satisfaction, streamline the navigation of your space, and ultimately drive more sales for your business.
Now let's look at some of the most popular applications of wayfinding signs and how they are used for practical purposes as well as making your brand impactful within corporate interior environments.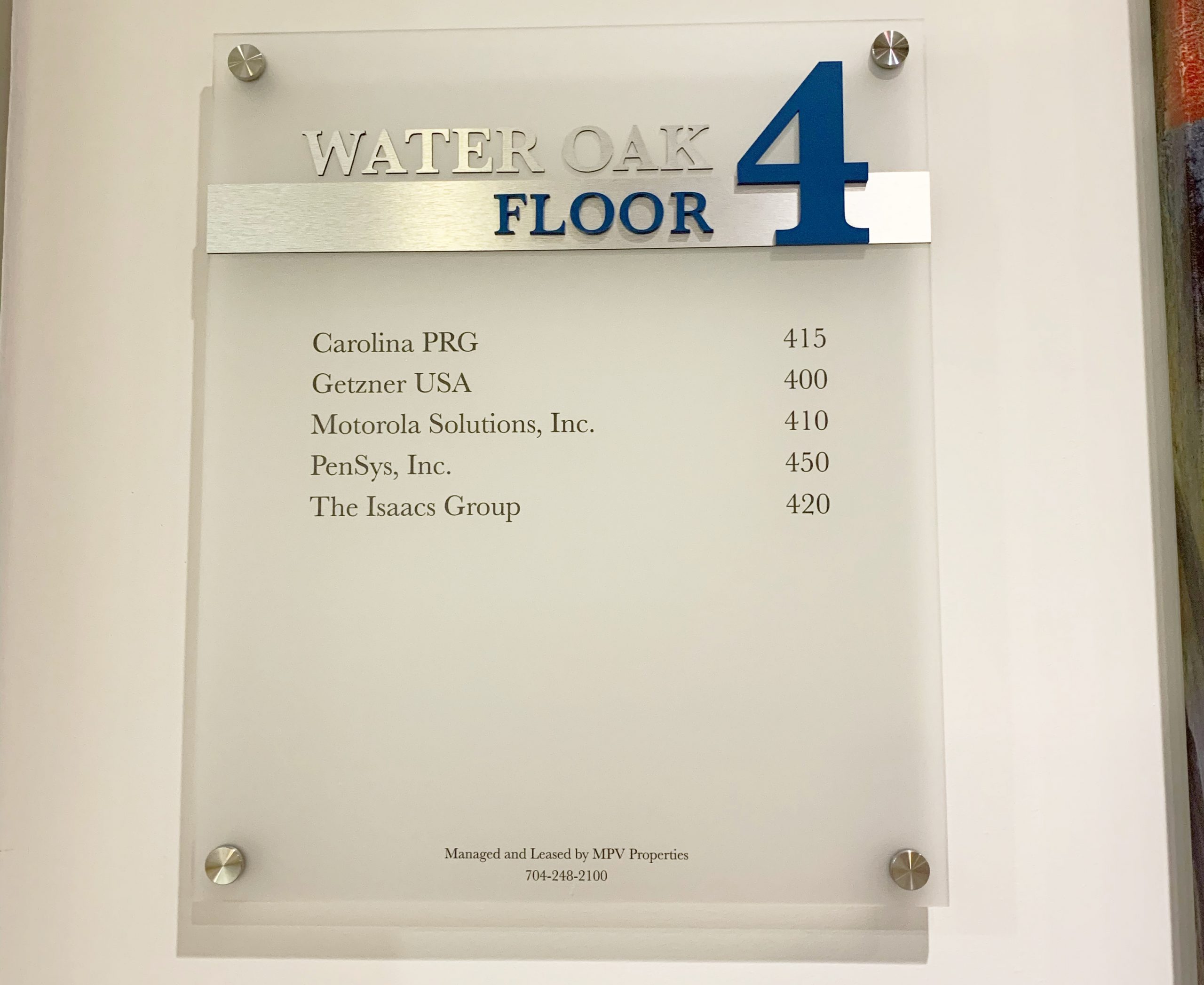 Wayfinding signs are often affixed to the walls of corporate environments using standoff mounts that give an appealing three-dimensional effect. These signs, known as standoff mounted signs, are often used to provide directions, highlight important areas, and set the tone of a corporate environment. The signs can be customized with corporate logos, colors, and dimensional lettering to better coordinate with the branding of a corporation. Standoff mounted signs are available in aluminum, brass, wood, and other materials depending on the type of look that is desired for a particular space or facility.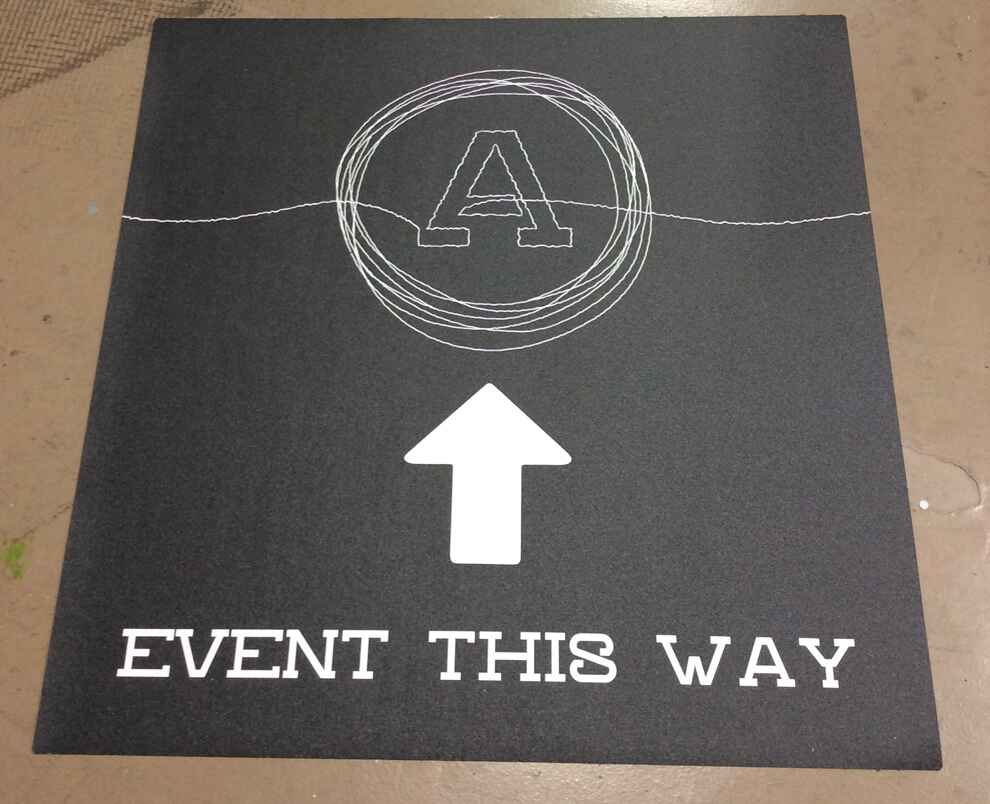 Floor graphics are an innovative way to create visual interest in any lobby or office space and serve as an important application of wayfinding signage, both on a temporary and permanent basis. Made from adhesive vinyl, floor graphics are durable and slip-resistant, featuring custom designs that can draw attention to your brand or product. Floor graphics are also a great way to provide instructions and warnings to customers in high-traffic areas such as retail stores, airports, and hospitals. Floor graphics are some of the most useful applications of wayfinding signage because they are durable, dependable, and make effective use of the floor space for both practical and branding purposes.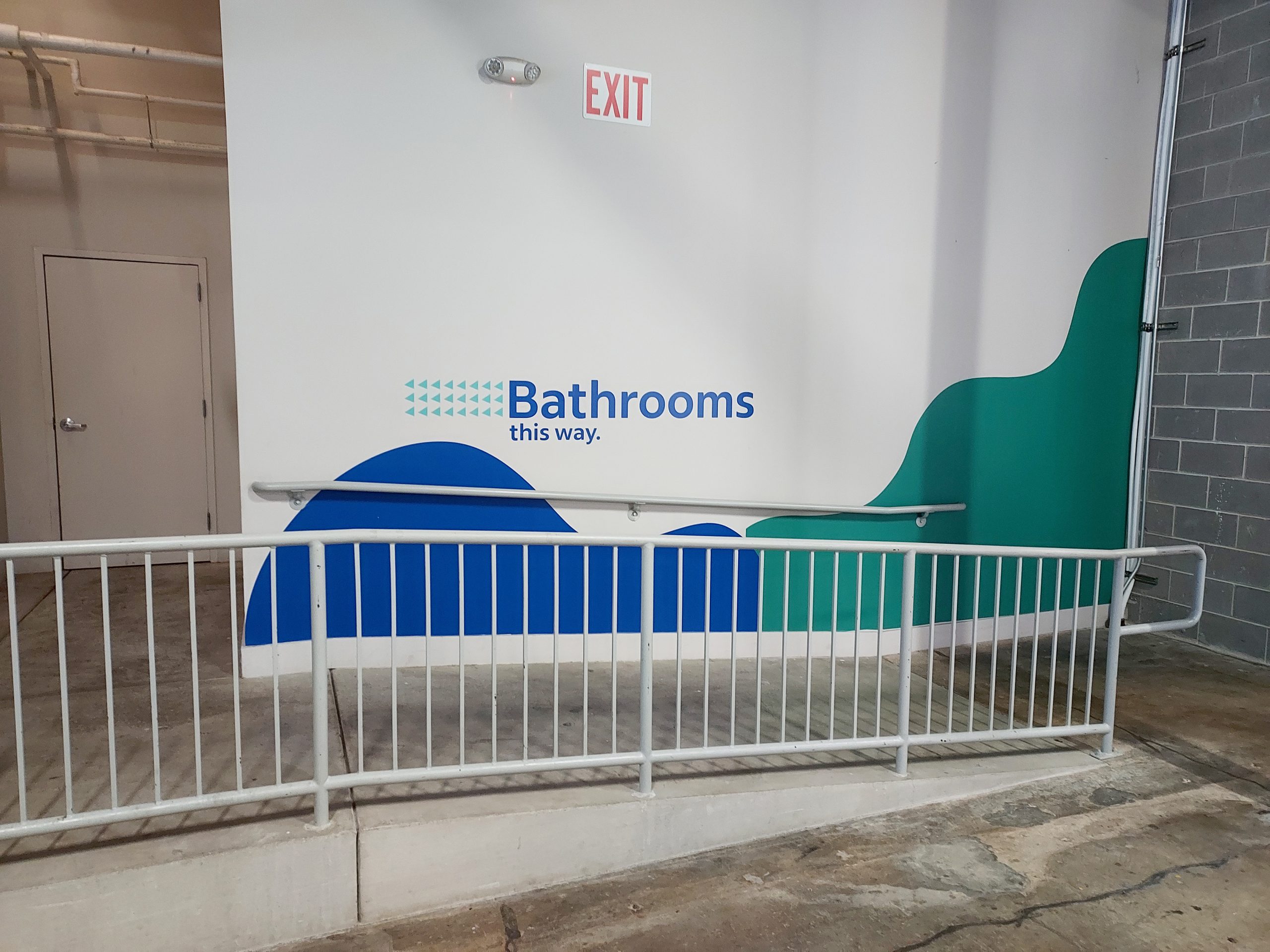 Wall wraps are a great way to add life and character to any office space or retail store while also directing traffic and providing navigation. Wall wraps and other forms of commercial interior graphics integrate company logos, product images, and advertising messages in an eye-catching way to amplify corporate brands and create an immersive environment. The versatility of graphical options presented by wall wraps allows for interior wayfinding to accentuate your corporate headquarters, retail location, or event venue while providing essential information.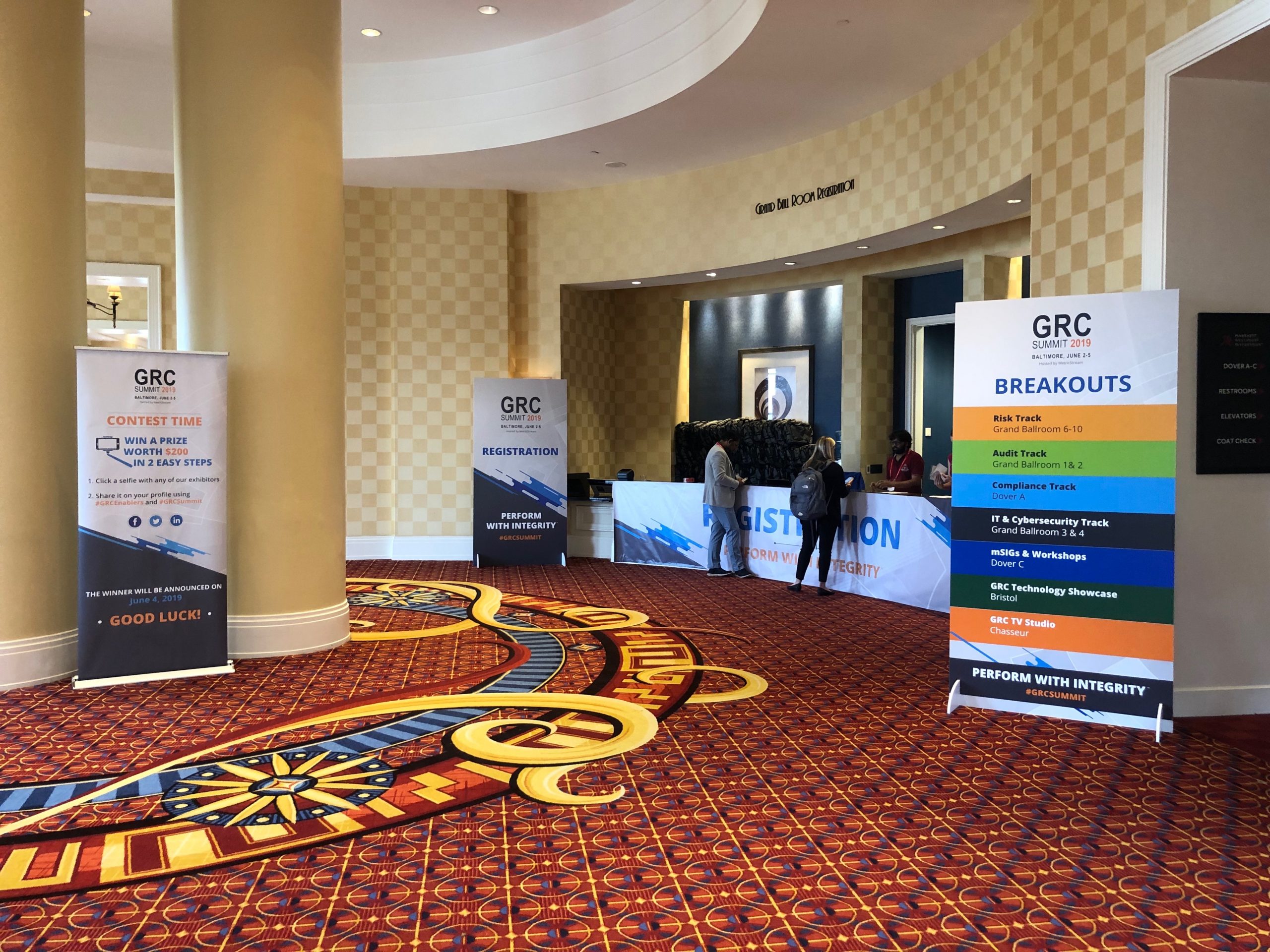 Wayfinding signs are put to effective use on a temporary basis at events such as trade shows, conventions, and conferences. Event signs that provide essential direction and information to event attendees can often take the form of sturdy and dependable meter boards, retractable banners, A-frame signs, and even elaborate kiosks. Wayfinding signage can also be used to help direct people within the event space itself—such as where key speakers are located or the location of different vendors. This type of signage is highly effective in ensuring attendees find their way around an unfamiliar venue with ease.
Wayfinding Signs FAQs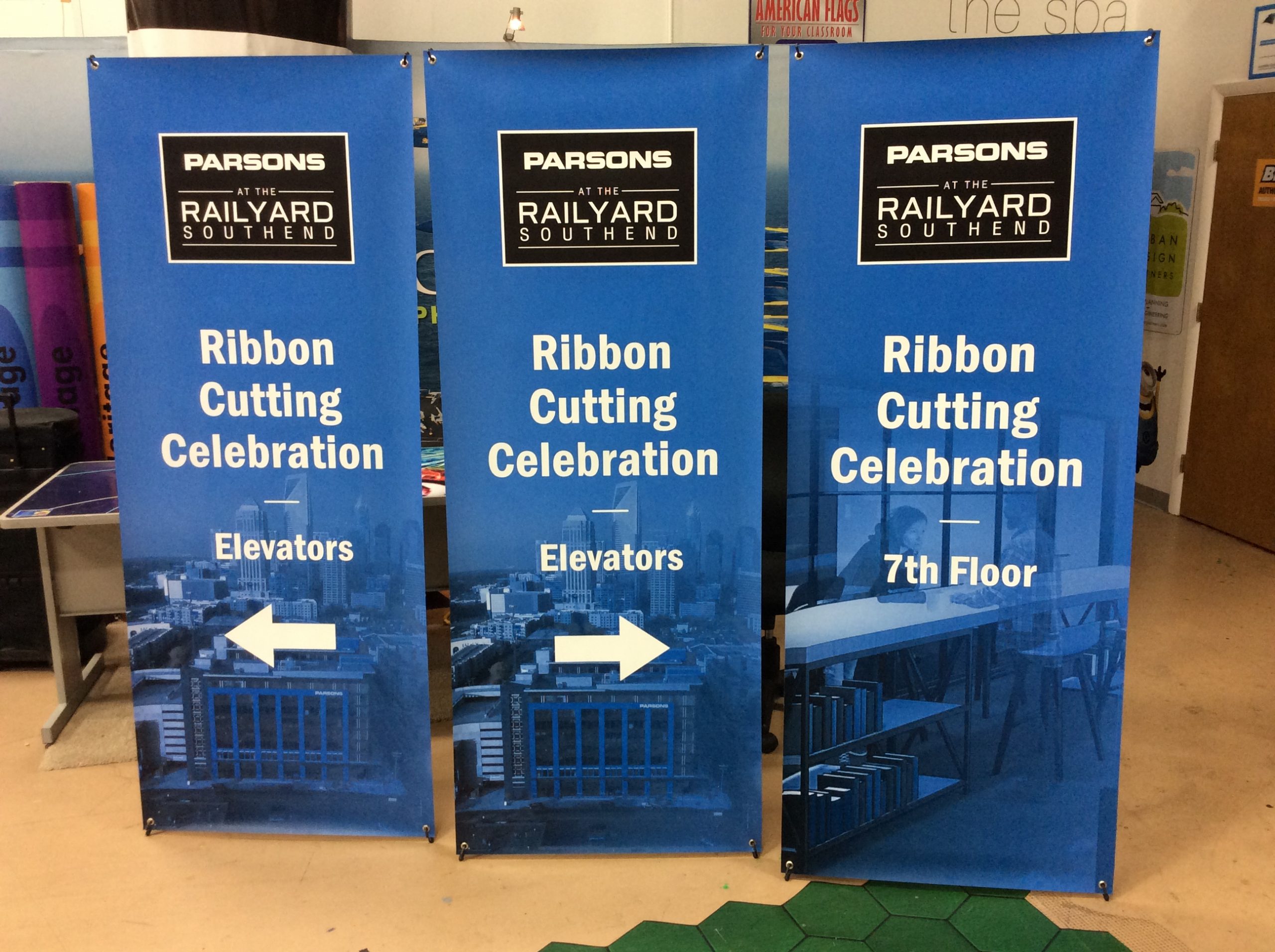 What factors should be considered when designing wayfinding signage?
When designing wayfinding signage, businesses should consider the colors they use, the positioning of the signs, the flow of traffic, and how it will integrate with other design elements.
How can I ensure that my wayfinding signage is effective?
When designing a wayfinding signage system, it is important to thoroughly consider the placement of signs and how customers will be able to find them from any direction. Additionally, make sure that your wayfinding signage blends in with other design elements to create a cohesive experience for customers.
What materials should I use for my wayfinding signage?
Typically, businesses use durable and weatherproof materials such as aluminum or vinyl for their wayfinding signage. Additionally, some organizations may want to consider the use of interactive kiosks to provide additional information and directions.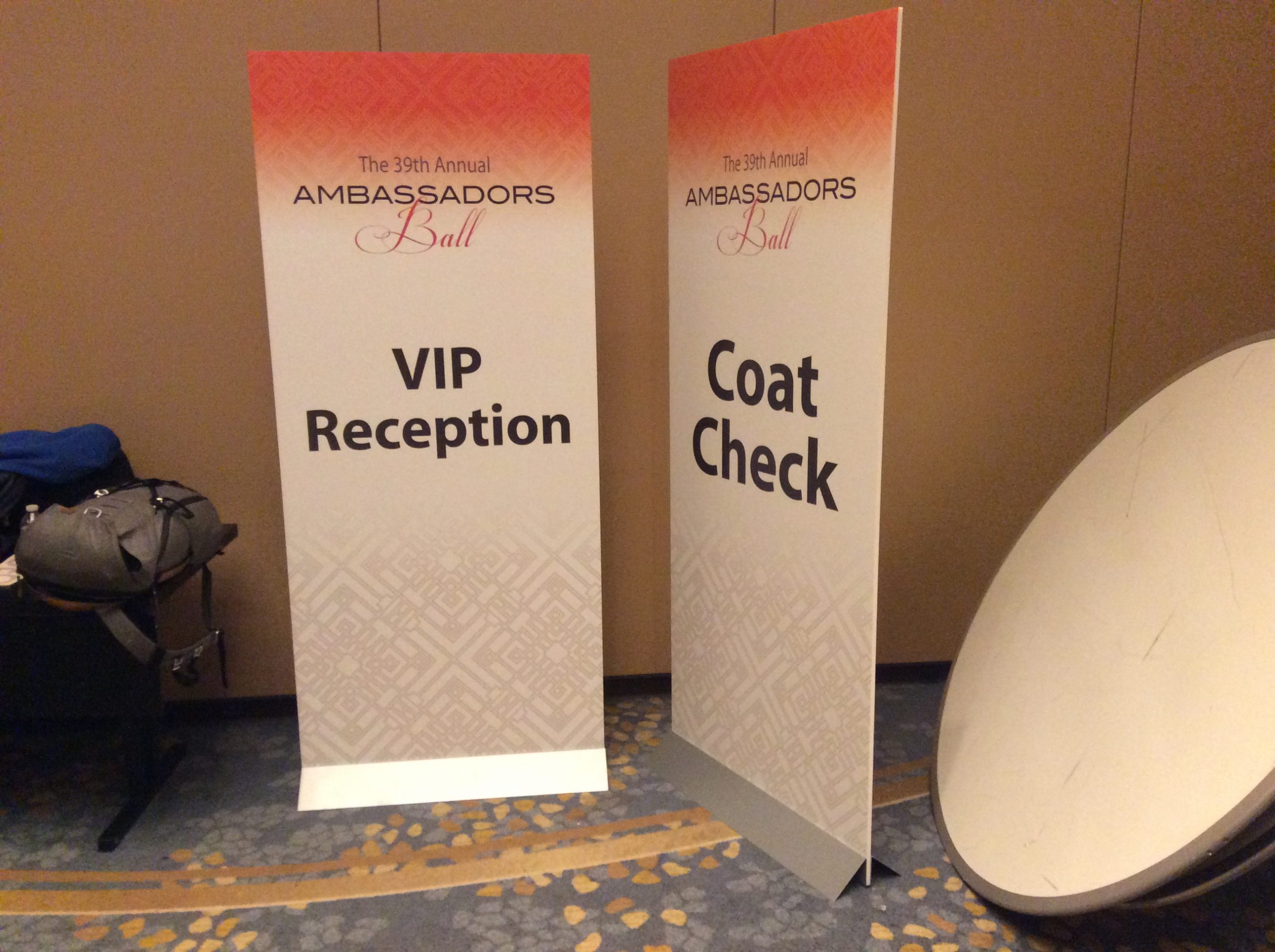 How often should I update my wayfinding signage?
It is important to regularly check your wayfinding signage to make sure it is up-to-date and accurate. Additionally, if your business is expanding or changing its layout, you should update your wayfinding signage accordingly.
What other elements can be used alongside wayfinding signage?
Wayfinding signage can be used in conjunction with floor maps, arrows, graphics, and even digital screens to create an effective, easy-to-navigate experience for your customers. Additionally, make sure that all these elements are well-integrated and designed in a way that directs customers toward their destination quickly and easily.
Why Create Your Wayfinding Signs with Heritage Printing, Signs & Displays?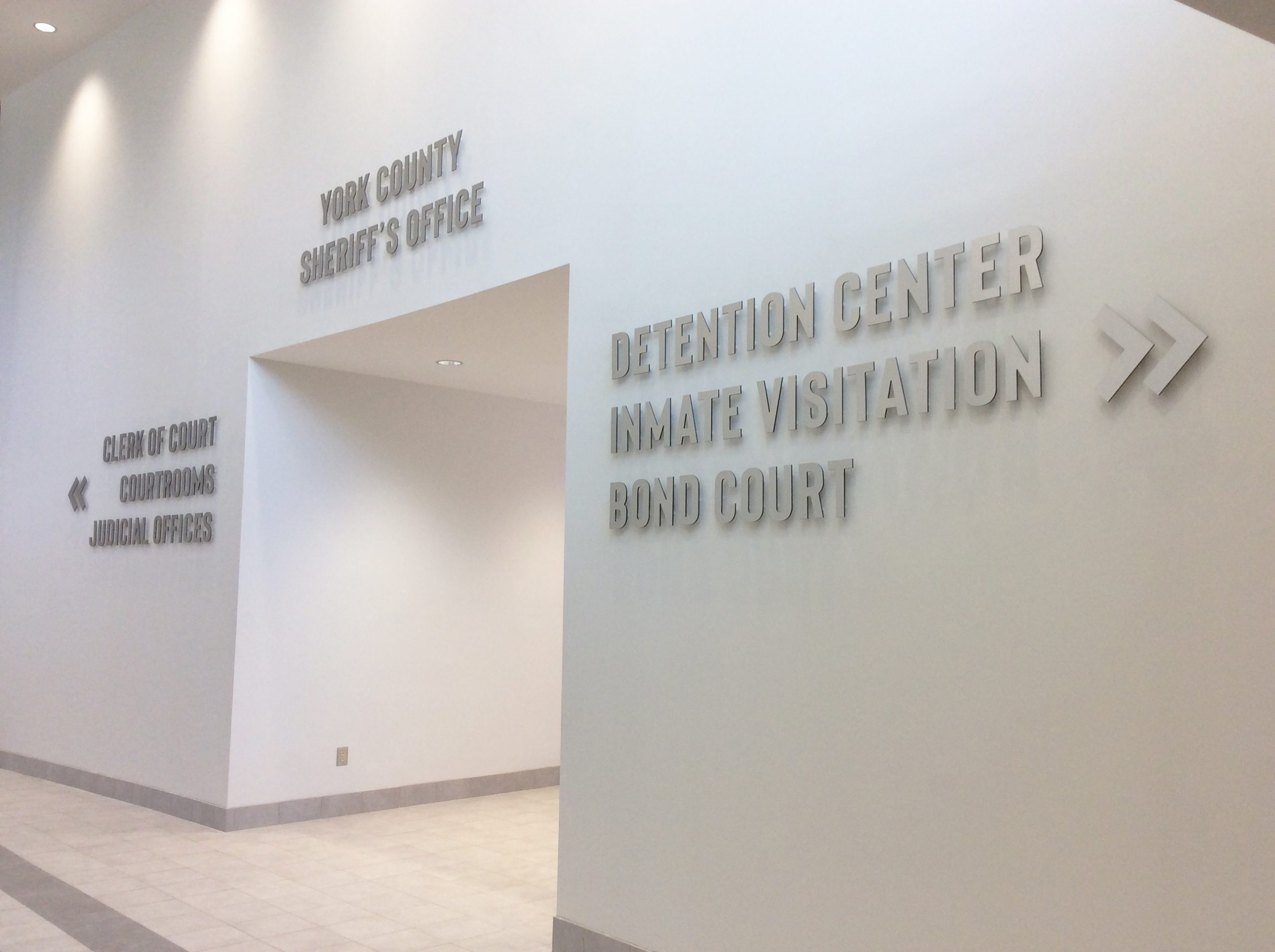 Heritage Printing, Signs & Displays is a dependable and experienced sign company that provides wayfinding signs and other custom signs in the Washington, DC area. Founded in 1977, we are a veteran-owned and family-owned company that endeavors to transform company spaces, amplify brands, and form lasting connections with customers to convert casual interest into recurring sales.
We provide a range of services to meet your specific needs, including:
Large Format Digital Printing: We design and produce signs using state-of-the-art printing equipment that will give you the highest quality signage for any application.
Design & Fabrication Services: Our expert team can help you create custom signs and displays with unique graphics to enhance your brand.
Installation & Maintenance: We offer installation services for all our products and can help you keep your signs looking like new with ongoing maintenance.
At Heritage Printing, Signs & Displays, we are committed to providing high-quality displays and graphics and a commitment to 5-star customer service so that your business can shine through our work. With over 40 years of experience, we are your trusted partner for all your signage needs.
We Install the Wayfinding Signs We Create Using Our Efficient and Collaborative Process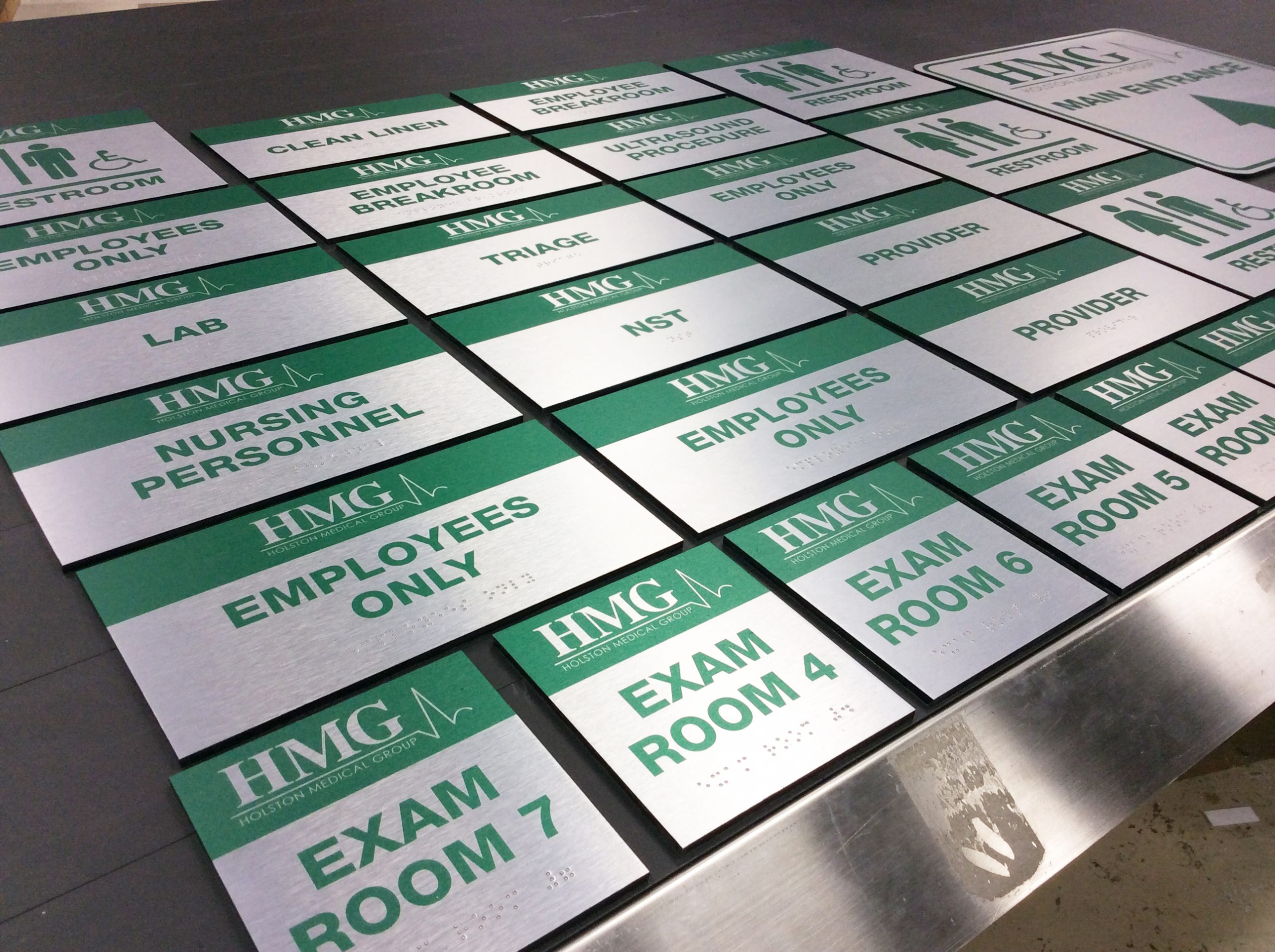 The Heritage signage team is highly experienced in producing high-quality, impactful wayfinding signage solutions for businesses in Washington, DC. All our signs and displays are designed to last for years without fading or scratching. Our experts are well-trained in creating wayfinding signs that reflect your unique brand and attract the attention of customers and employees. We also offer expert sign installation services for the wayfinding signs we create. We conduct site surveys to take accurate measurements and assess challenges before the day of the installation to help ensure the smoothness of the process and to leave your staff and guests amazed with the results of our work.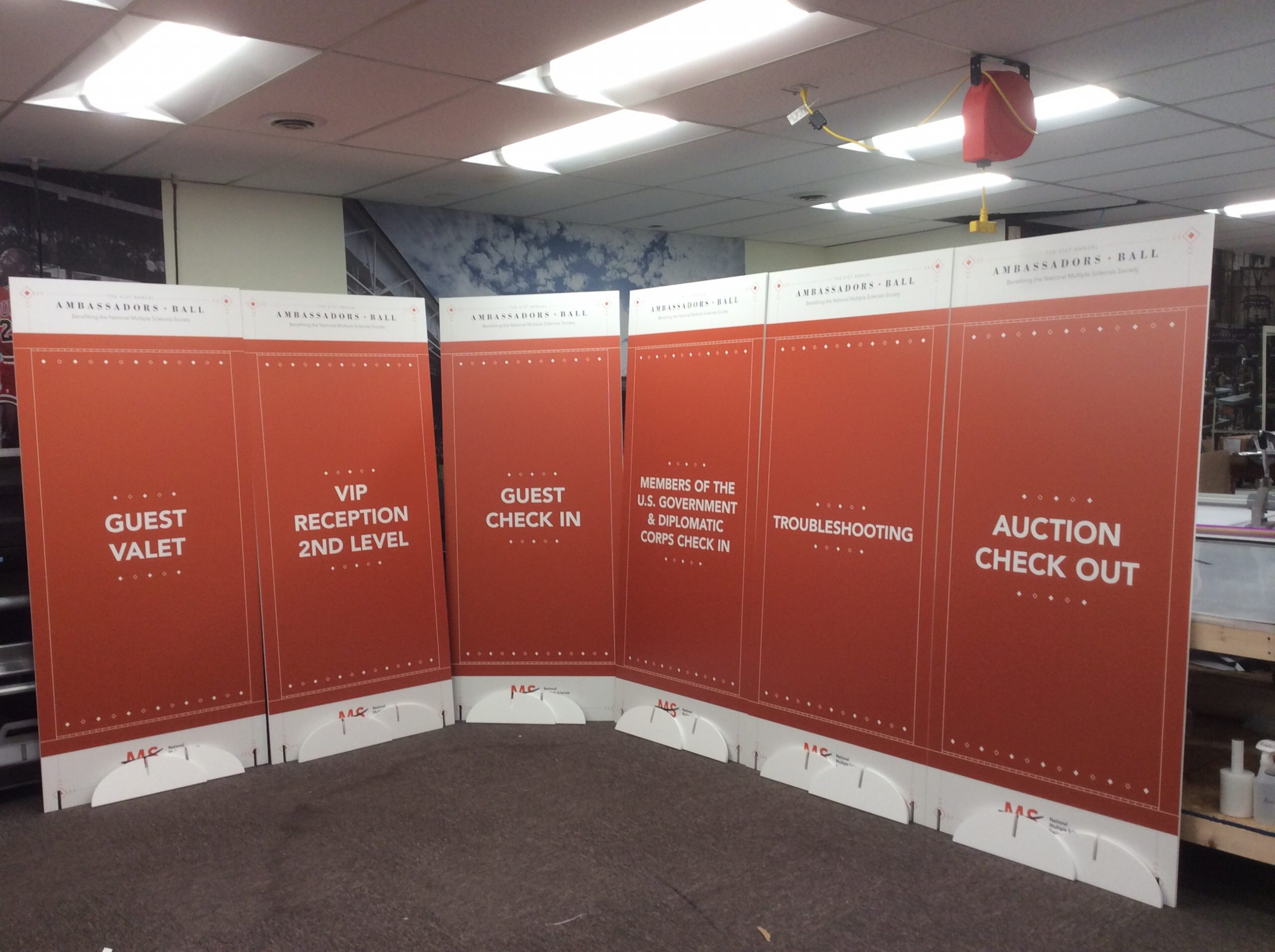 Contact Heritage Printing, Signs & Displays to Learn More About Wayfinding Signs or to Get Started with Us Today
At Heritage Printing, Signs & Displays, we strive to provide exceptional customer service and high-quality signage solutions for companies and organizations in the Washington, DC area. Whether your need wayfinding signage or other custom signs, our experienced team will work closely with you to create an impressive and memorable visual experience for your customers and employees. Call us today at (202) 609-9761 to learn more about how we can create wayfinding signs for your company or business, or Get a Quote for free using the convenient form on our website. We look forward to working with you!
#signinstallation, #customsigns, #meterboards, #retractablebanners, #tradeshows, #dimensionallettering
Joe Gass
Heritage Printing, Signs & Displays
A Veteran Owned Company That Seeks To Honor God By Serving Others
2639 Connecticut Ave NW, Washington DC 20008 (202) 609-9761
2854 Old Washington Road, Waldorf, MD 20601 (301) 843-1995