Company Brochures DC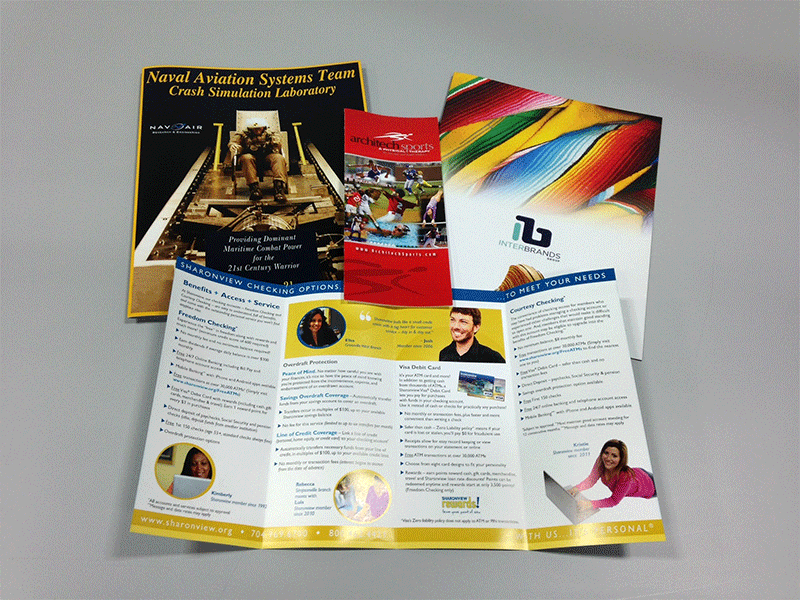 A company brochure is much more than a tri-folded piece of printed paper with text and images, it is a long lasting representation of your company.  How does your company brochures compare to your competitors?
We design, print and deliver company brochures that get noticed, talked about and shared!  There is a high level of pride we take in creating your company brochure, in a sense like we are creating and printing our very own brochure.  At Heritage Printing & Graphics, we feel very strongly about the positive impact a vibrant company brochure can make for a company.  Click here to see some examples of company brochures.
Tri-Fold brochures carry much more valuable information than a business card could possibly hold, literally ten times the space for your pictures, brand and message.  Create that irreplaceable first impression with company brochures designed by our creative services professionals and printed by your local, friendly DC printer, Heritage Printing.
Our Washington DC production facility has printed several million company brochures and continue to add to that number every week.  We understand how important your marketing materials are and we make them to the highest quality, with the best design.
Vibrantly colorful company brochures gain the customers attention and represent your company exactly like you want.  We produce the company brochures that get noticed.  For more information on our company brochure manufacturing process, pricing and design services, call me directly at: 202-609-9761.  I will gladly explain our method and describe the options for paper we carry and supply you a quote.
I look forward to speaking with you and ask about our expedited production and shipping services.
#CompanyBrochuresDC
Joe Gass
Heritage Printing & Graphics
2639 Connecticut Ave NW, Washington DC 20008 (202) 609-9761
2739 Interstate Street, Charlotte NC 28208 (704) 551-0700
22725 Washington Street, Leonardtown, MD 20650 (888) 777-9776