Heritage Printing & Graphics takes a HUGE Step, Launch New Online Store!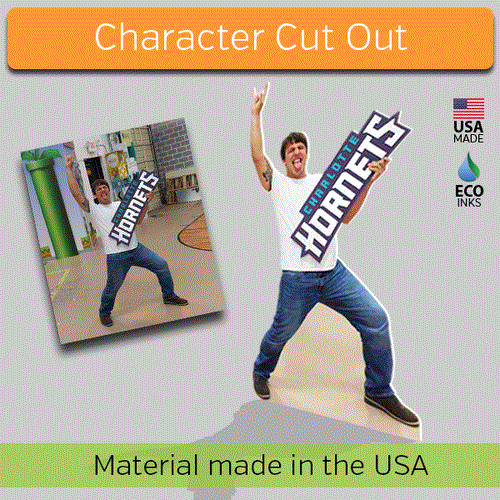 With the recent introduction of their new online E-Commerce storefront the amazing team at Heritage Printing & Graphics in Washington DC and Charlotte NC are able to more effectively support the super quick production and delivery of event and tradeshow displays, banners and backdrops to locations in the Eastern United States.  Click here to visit the sign storefront web page.
When Heritage Printing & Graphics, with production facilities in Charlotte, NC and the Washington, DC area stepped into the world of event and venue signage five years ago, they did it with vigor, enthusiasm and much foresight from their team leaders Chris Cannon and Joe Gass.
In a short period of time they have secured a measurable portion of the tradeshow, event and venue step and repeat banners, backdrops and display business through unmatched customer service, coupled with super-fast production schedules and the availability of strategically located facilities that allow for inexpensive expedited shipping times to thirty two eastern states in America.
With their Marketing Manager Kevin Smith directing the development of two new websites that launched in January of 2014, www.HeritagePrinting.com and www.HeritagePrintingCharlotte.com, Heritage has quickly become one of the top "Go To" event signage companies for organizations that are holding events in major cities on the East Coast like New York City, Boston, Philadelphia, Pittsburgh, Baltimore, Washington DC, Richmond, Norfolk, Raleigh, Charlotte, Atlanta, Orlando, Miami, Tampa, Nashville, Memphis, Knoxville, Louisville, Birmingham, New Orleans, Cleveland, Columbus, Cincinnati, Detroit, Indianapolis, Chicago, Kansas City, St. Louis and Milwaukee.
In December, 2014, Heritage significantly upgraded their wide format production capabilities in Charlotte, NC and Washington, DC.  These enhancements allow clients to ship many fabric and vinyl event signage products within 24 hours of approval.  This coupled with next day ground delivery from New York City, NY to Atlanta, GA positions Heritage as a great resource to meet its client's need for high quality fabric and vinyl backdrops, step and repeats and displays that are produced and shipped quickly and affordably to their event or venue.
After months of planning and testing, the new Heritage Online E-Commerce storefront was launched in February 2015.  Now the amazing team at Heritage Printing & Graphics in Washington DC and Charlotte NC are able to more effectively support super quick production and delivery of their most requested products: Step and Repeat Banners and Backdrops, Retractable Banner stands and Life Size Character Cut Outs.  The online store allows you to select your product, upload your art, pay for the product and receive confirmation that the order has been placed. This saves valuable time upfront for event products that need to be at the client's event location quickly.
Joe Gass
Heritage Printing & Graphics
Sign Companies DC
2639 Connecticut Ave NW, Washington DC 20008 (202) 609-9761
2739 Interstate Street, Charlotte NC 28208 (704) 551-0700
22725 Washington Street, Leonardtown, MD 20650 (888) 777-9776