Heritage Printing, Signs & Displays supports "Joy to the Carolinas" event at Bank of America Stadium
Wednesday, April 13, 2022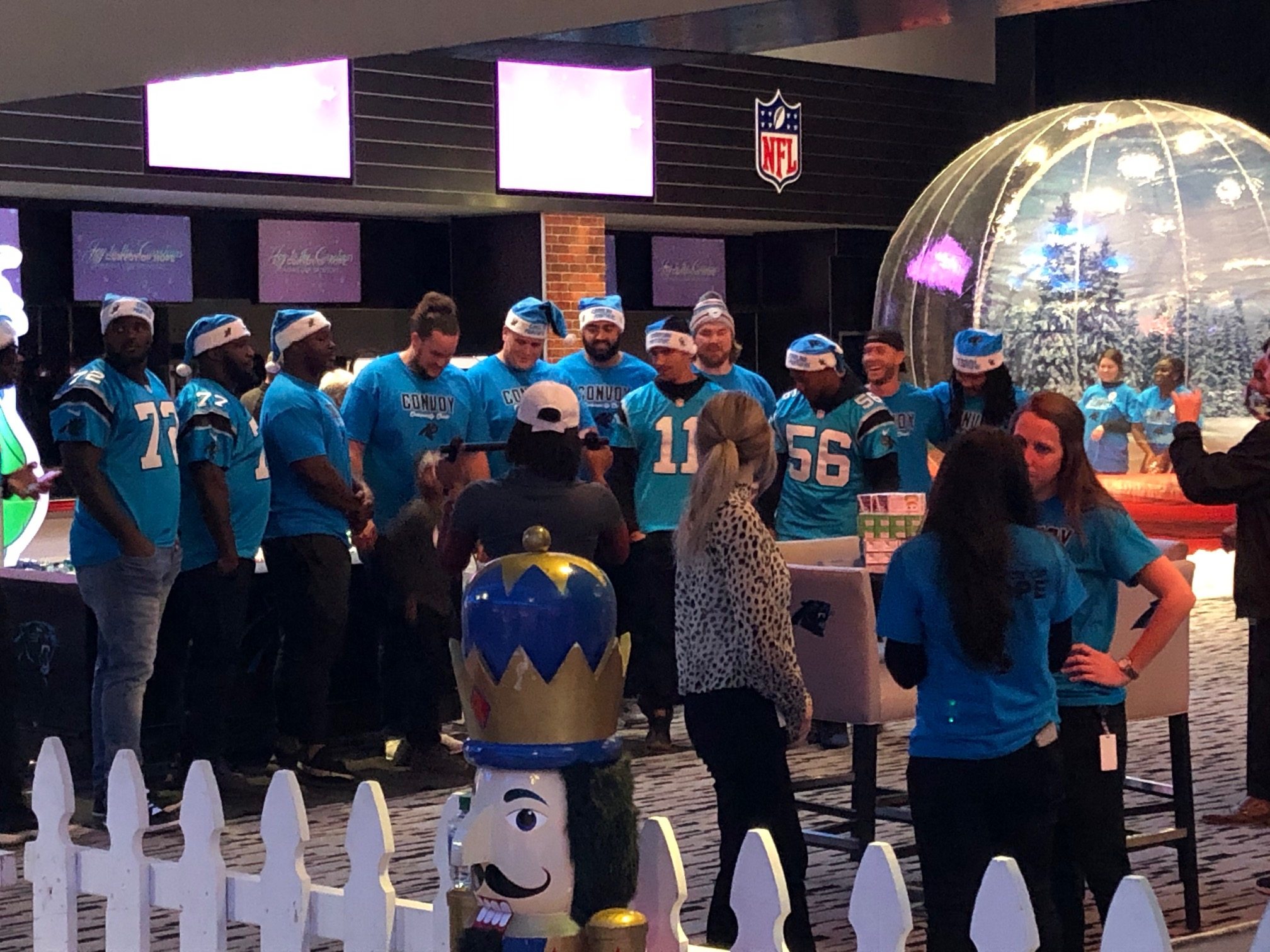 It was a great blessing for the staff at Heritage Printing, Signs & Displays to share the joy of Christmas with over 900 local children this week. Heritage Printing, Signs & Displays had the pleasure of working with Clarke Allen Events to support Coca-Cola Consolidated and the Carolina Panther's first annual "Joy to the Carolinas" event held at Bank of America Stadium in Charlotte, NC on Tuesday evening, December 10th.
This event positively impacted the lives of over 900 local children by giving them toys, food, shoes, clothing, haircuts and health services.
Heritage Printing, Signs & Displays produced signage, displays and visual graphics that transformed an area of the stadium into a Christmas wonderland that brought great joy to the children and their parents who participated.
Many of our Charlotte area employees and their spouses volunteered at this evening event as part of our company's commitment to honor God by serving the needs of others in our community.
See the awesome coverage from Matt Harris at WSOC Channel 9 https://lnkd.in/eybptDp
You may contact Heritage Printing, Signs & Displays at 704-551-0700, [email protected] or www.heritageprinting.com for more information.
Heritage Printing, Signs & Displays is a Veteran-led visual communications company that strives to honor God and serve others with locations in Charlotte, NC, Waldorf, MD and Washington, DC.
Joe Gass
Heritage Printing, Signs & Displays
A Veteran Owned Company That Seeks To Honor God By Serving Others
2639 Connecticut Ave NW, Washington DC 20008 (202) 609-9761
2739 Interstate Street, Charlotte NC 28208 (704) 551-0700
2854 Old Washington Road, Waldorf, MD 20601 (301) 843-1995