Heritage Wins the Best of Wide Format Printing Category at the America's Print Awards
Wednesday, February 8, 2023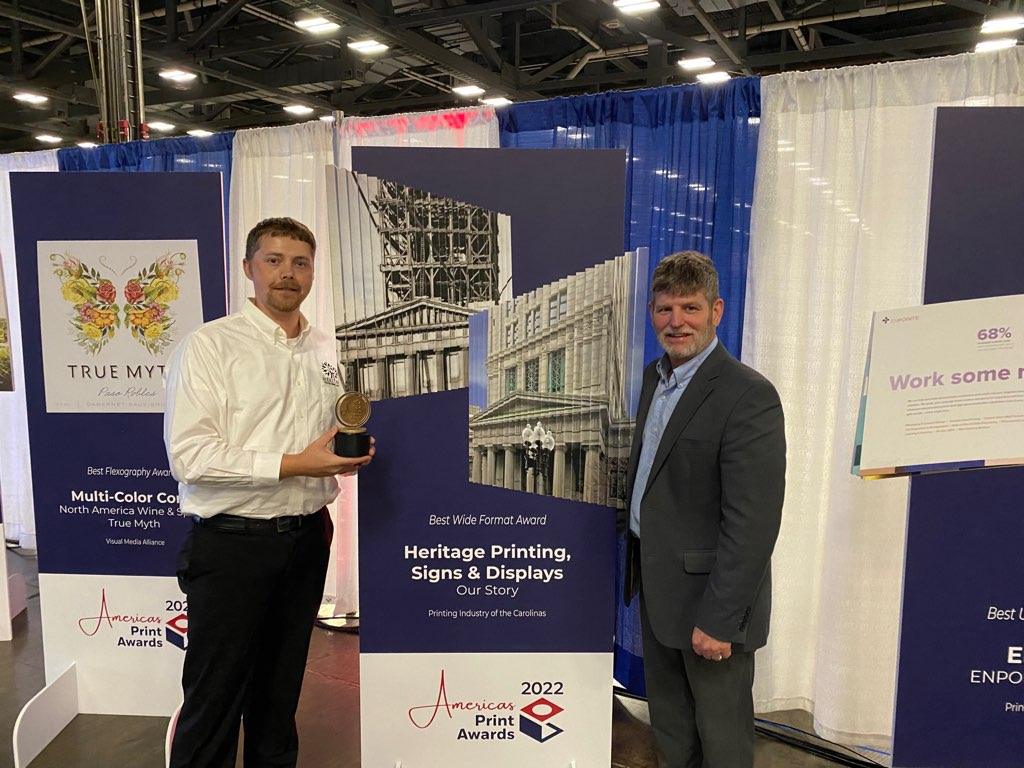 On August 17 – 19, 2022, the talented team at Heritage Printing, Signs & Displays was honored with the Best of Wide Format Printing Award at America's Print Awards in Columbus, Ohio. This award is given to the best wide-format printing projects submitted by printing and graphics companies nationwide. The award-winning project was a lenticular wall display for a New York City hotel that showed the evolution of the hotel's exterior façade.
Heritage CEO Joe Gass and Production Manager Brent Thompson were in attendance to receive this award. "It was such a great honor for Brent and I to receive the Best of Wide Format Printing Award at the America's Print Awards last night in Columbus, Ohio for our company!" said Gass. "This is a such a great honor for our company to be considered the best of the best in the country. These accolades continue to happen because of the extra effort we make on each project to produce and install graphics for our clients that are impactful and engaging!"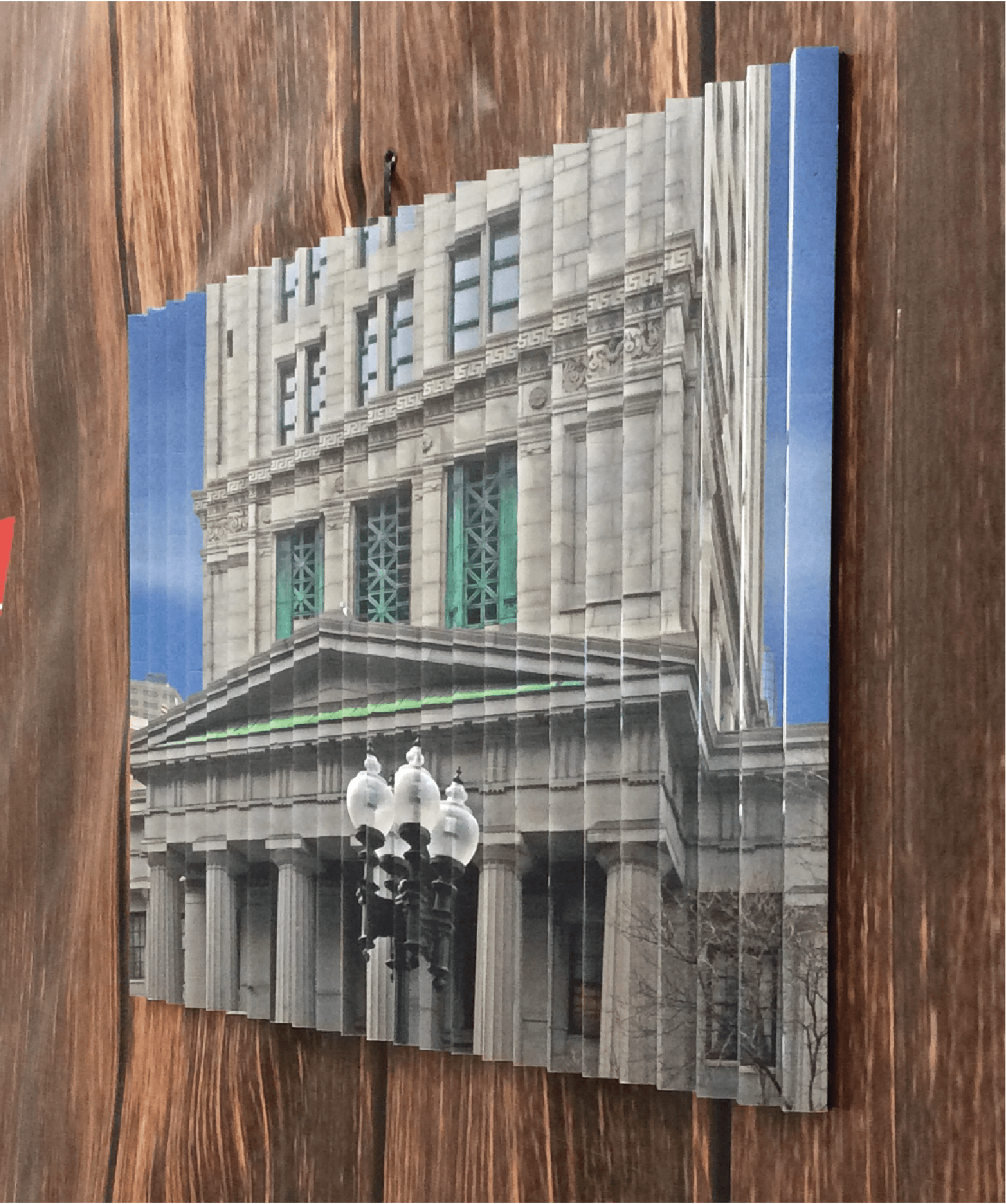 The Americas Print Show is an industry event for regional and national associations dedicated to the best in printing and graphics. Over 1,500 industry representatives and service providers attended the event at the Greater Columbus Convention Center in Columbus, Ohio. Attendees included professionals in every area of the printing industry, such as commercial printers, binderies, industry suppliers, graphic finishers, sign companies, custom sign makers, screen makers, garment producers, and more.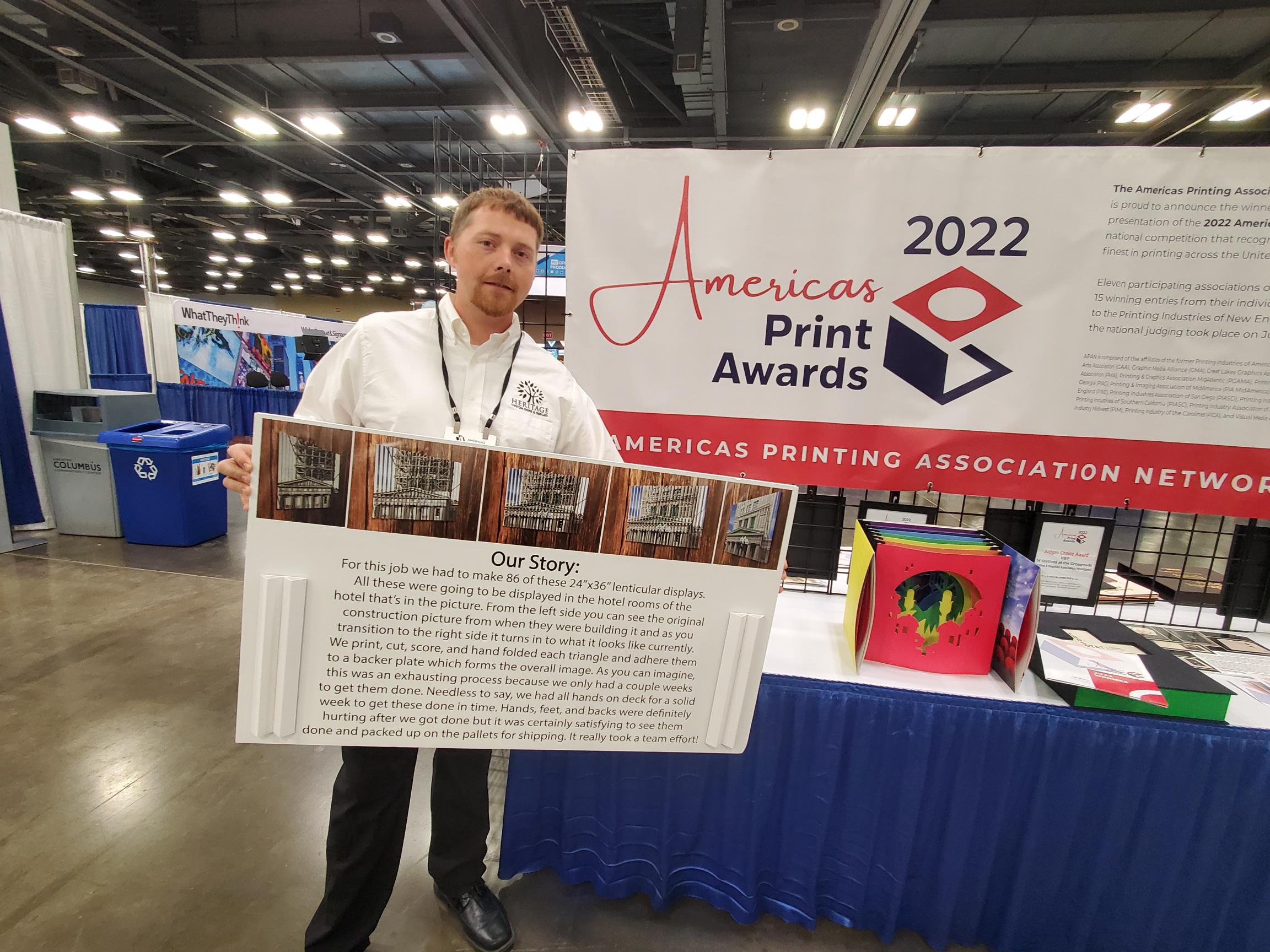 The Heritage Printing, Signs & Displays team is so honored to be recognized as among the best printing professionals in the nation and to be a leading provider of wide format printing and custom displays for clients throughout Washington, DC, Maryland, Virginia, and the Carolinas.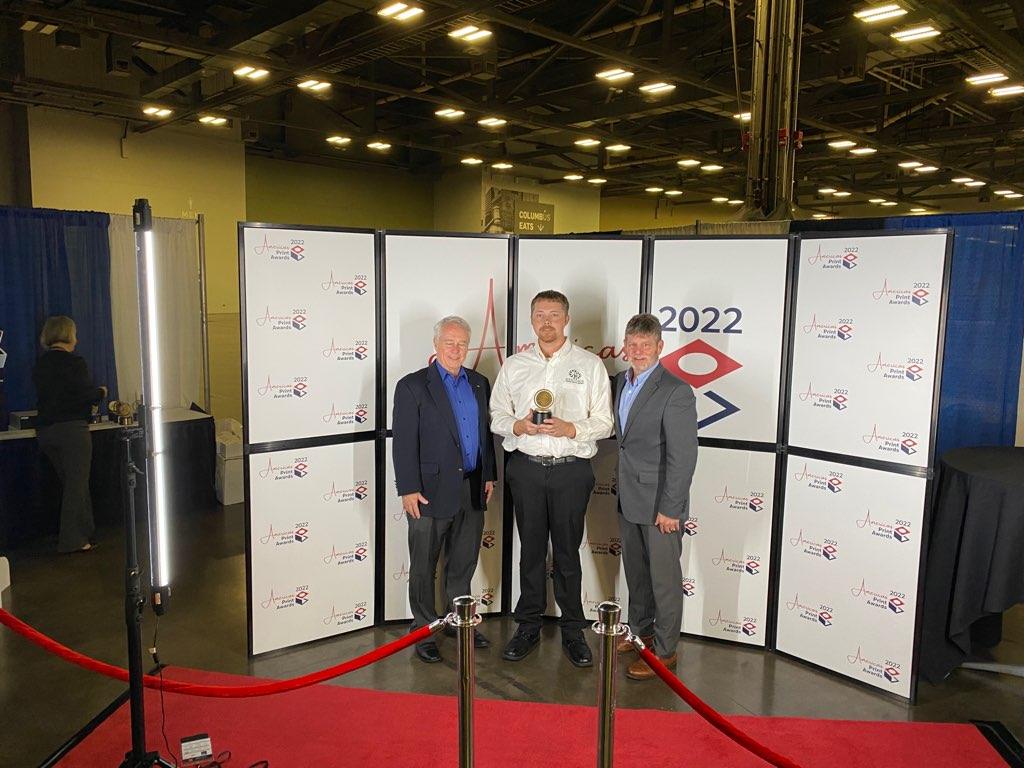 Heritage Printing, Signs & Displays first opened in 1977 and has grown significantly since then. With production facilities in Waldorf, MD and Charlotte, NC, Heritage provides quality project management and customer service in support of clients' commercial interior graphics, event signage, retail point of purchase displays, trade show displays, commercial printing, direct mail, and more. To inquire about a project for your business, call Heritage Printing, Signs & Displays at (202) 609-9761 or Get a Quote online today.
#CommercialInteriorGraphics, #EventSignage, #RetailPointofPurchaseDisplays, #CommercialPrinting, #DirectMail, #WallWraps, #Tradeshowdisplays
Joe Gass
Heritage Printing, Signs & Displays
A Veteran Owned Company That Seeks To Honor God By Serving Others
2639 Connecticut Ave NW, Washington DC 20008 (202) 609-9761
2854 Old Washington Road, Waldorf, MD 20601 (301) 843-1995