How Adhesive Vinyl Graphics Can Transform Interior Environments for Businesses in Washington, DC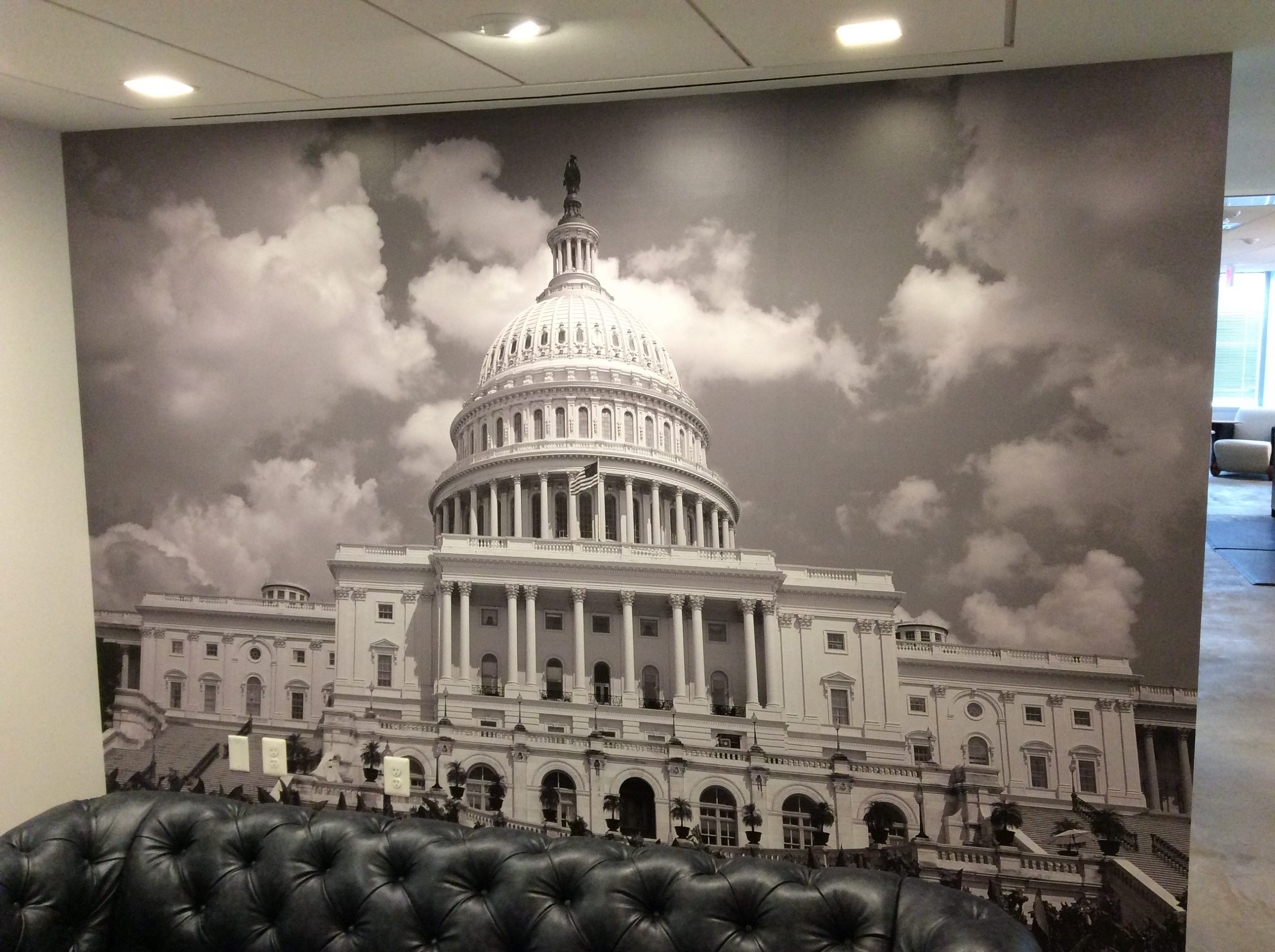 Adhesive Vinyl Graphics Can Make an Impactful Difference to Transform Your Office or Storefront in Washington, DC
Washington, DC is full of companies, organizations, event spaces, and government institutions with interiors that need to go the extra mile to make a lasting impression on customers, guests, and employees. Adhesive vinyl is a useful material for achieving branding appeal and interior transformations. From walls to floors and everything in between, adhesive vinyl applications can transform your corporate interiors and business premises in Washington, DC. Thanks to the versatility and durability of adhesive vinyl from Heritage Printing, Signs & Displays, you can create the exact look and feel that you envision while elevating your brand recognition. Additionally, vinyl applications are an affordable, low-maintenance solution that can last for several years. Whether you're looking to refresh an outdated interior or create a modern, new look, adhesive vinyl is the way to go.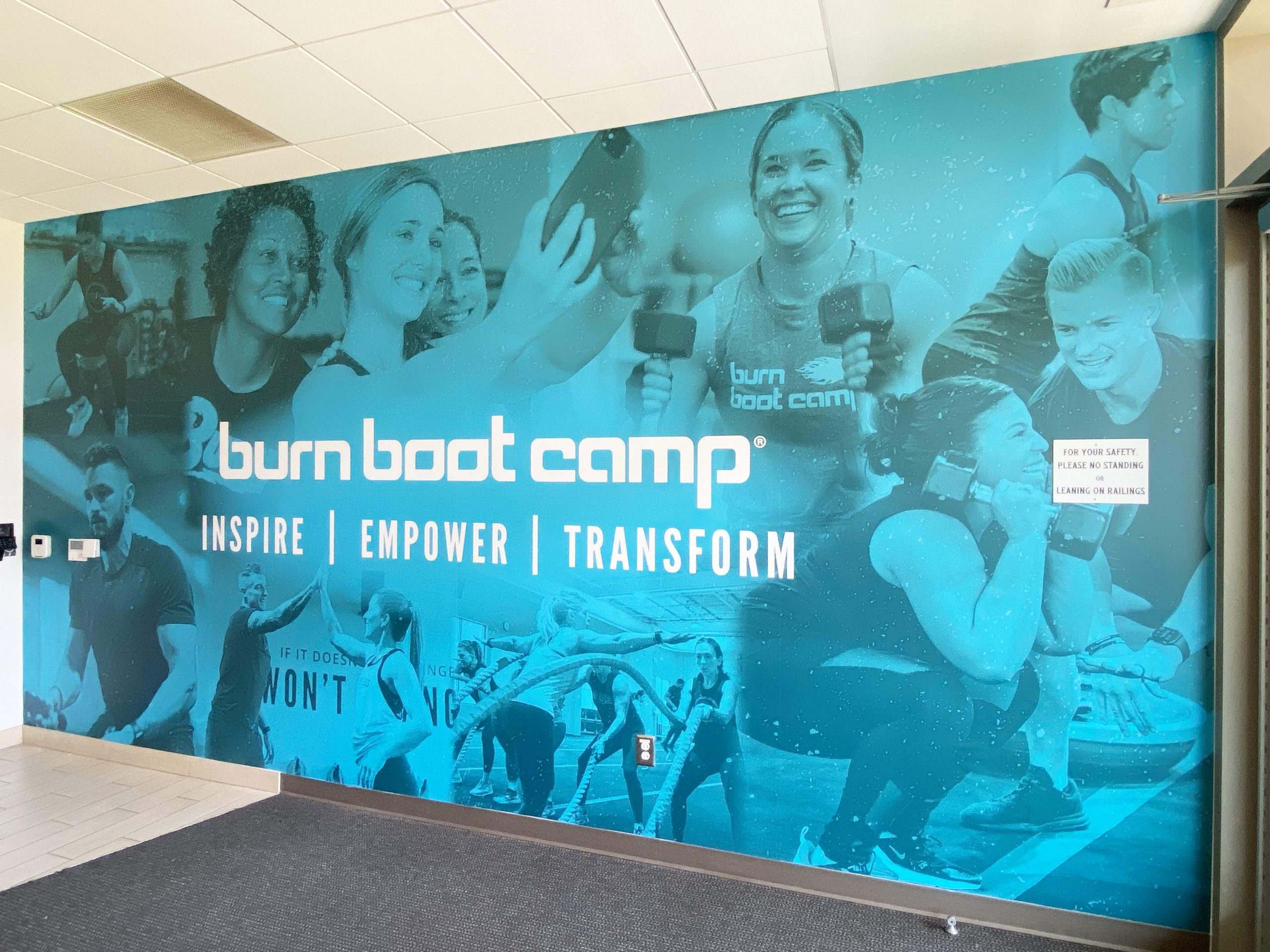 What Is Adhesive Vinyl?
Adhesive vinyl is a versatile material that consists of a thin film with adhesive backing and can be applied to any smooth surface. It comes in many textures, colors, and patterns which allows you to create any design you desire. The great thing about this type of material is that it's durable and can withstand everyday wear and tear. Plus, it's easy to install and maintain. Adhesive vinyl can be cut and used to create intricate designs on walls, floors, or furniture. Adhesive vinyl can be used to create appealing vinyl lettering, logos, or other unique designs. When professionally designed and installed, adhesive vinyl is a great way to add unique touches and enhance your brand identity throughout your interiors.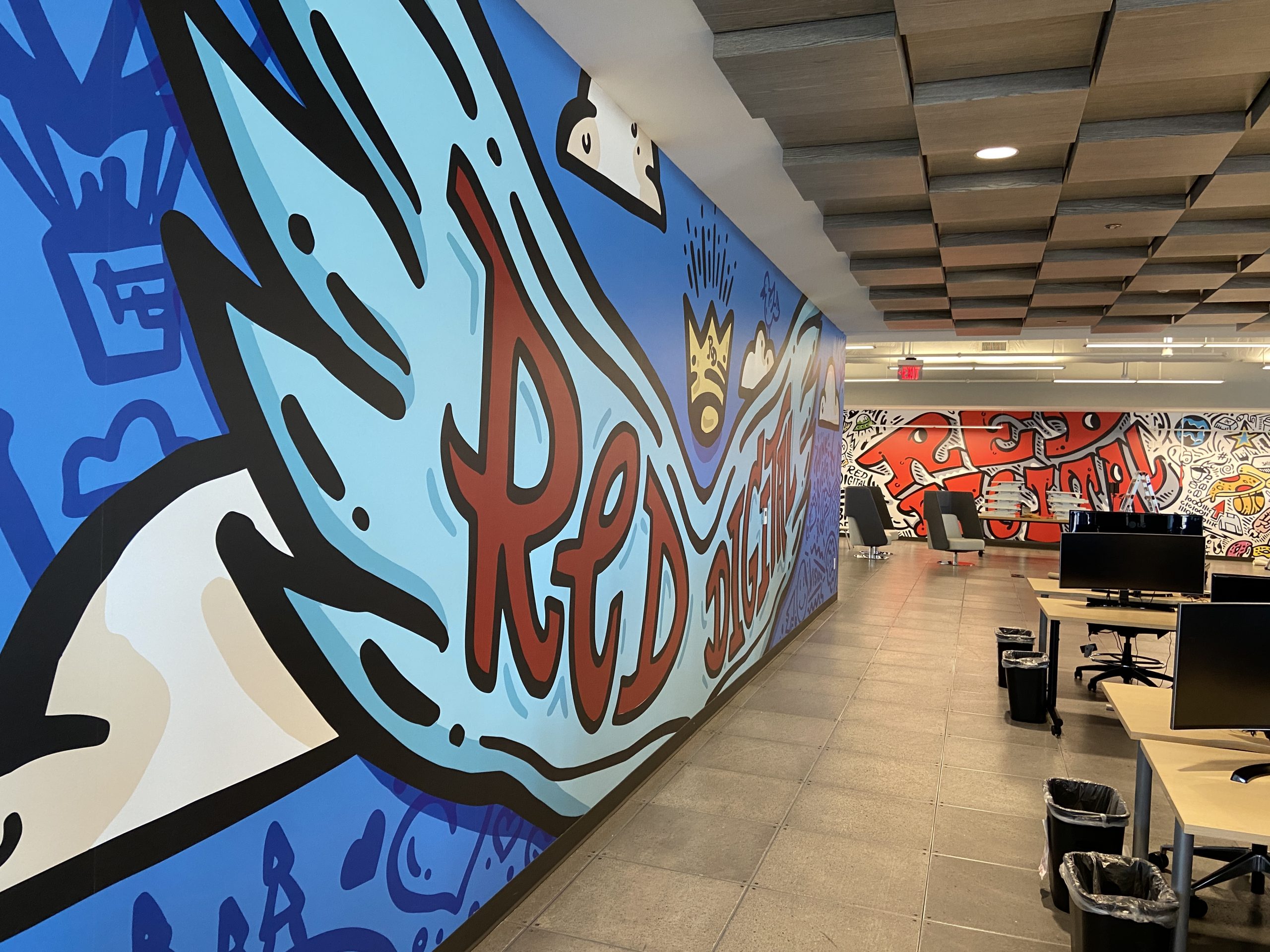 Frequently Asked Questions About Adhesive Vinyl
1. What are the benefits of using adhesive vinyl graphics?
Adhesive vinyl graphics offer numerous benefits in comparison to other types of signage. They are lightweight, durable, waterproof, and easy to install. Unlike paint or wallpaper, adhesive vinyl does not require any special tools or preparation of the surface before application. Adhesive vinyl graphics also have a longer lifespan than other signage materials, offering up to five years of outdoor durability. Additionally, adhesive vinyl graphics are a cost-effective way to add a professional look to any project. They offer endless possibilities for customization and are available in a wide range of colors, sizes, and textures. With their versatility and affordability, adhesive vinyl graphics can be used in virtually any setting.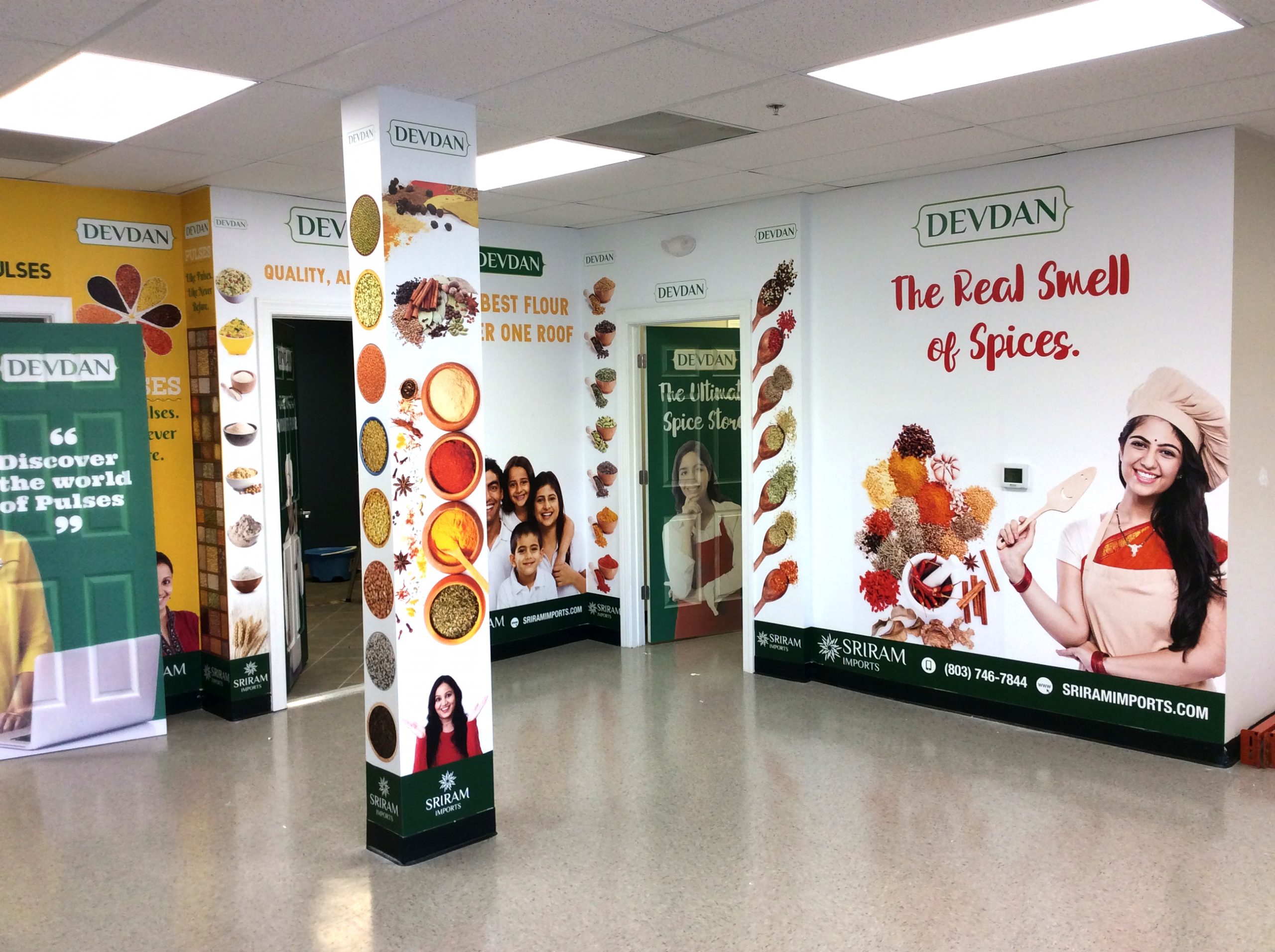 2. How does Heritage Printing, Signs & Displays install an adhesive vinyl graphic?
Installing an adhesive vinyl graphic is relatively easy, but there are a few important steps our team follows for optimal results. Before applying the adhesive vinyl graphic, we make sure that the surface is clean and free from dust or debris. Once applied, we let the vinyl dry completely before moving on to the next step. Next, we use a squeegee to press the vinyl firmly against the surface and remove any air bubbles. Finally, we use heat to apply further pressure and ensure that the adhesive vinyl graphic is properly secured. Our team takes the necessary time and care to install your new adhesive vinyl graphics without damaging the installation surface, ensuring that your adhesive vinyl graphic should last for years to come.
3. How are adhesive vinyl graphics maintained over time?
Adhesive vinyl graphics generally require little maintenance and should last for several years. It is important to regularly clean the surface of the vinyl, as dirt and dust can compromise its adhesive properties over time. A soft cloth or non-abrasive sponge with a mild soap solution should be used to gently clean the graphic without damaging it. To protect your adhesive vinyl graphics from fading or cracking due to the sun and weather, it is best to apply a clear UV laminate over the surface. This will help keep your graphics looking great for many years to come. Additionally, it is important to avoid using any harsh chemicals when cleaning adhesive vinyl graphics as they can damage and discolor the material. Lastly, store adhesive vinyl graphics in a cool dry place when they are not in use to prevent fading or cracking.
Applications for Adhesive Vinyl in Washington, DC
Adhesive vinyl is one of the most popular materials used in commercial spaces in the nation's capital. Here are some of the best applications for adhesive vinyl in your business premises: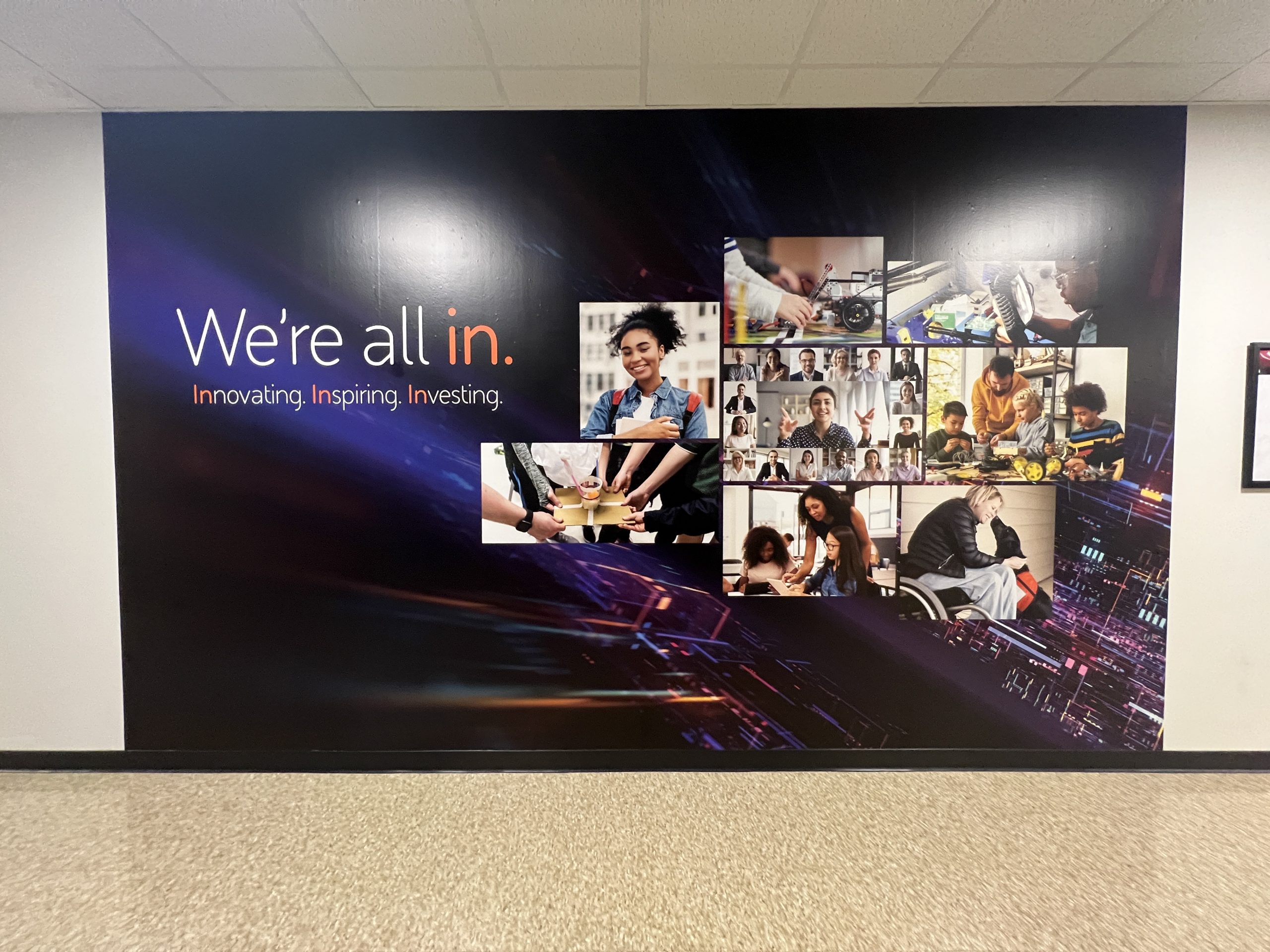 Adhesive vinyl wall wraps can transform your walls into beautiful, eye-catching pieces of art or immersive interior branding. Wall wraps can be used to showcase your company's products or services, create a brand statement, or incorporate images that reflect your corporate identity. Additionally, wall wraps can add a creative touch to your interiors, creating an inspiring and welcoming atmosphere.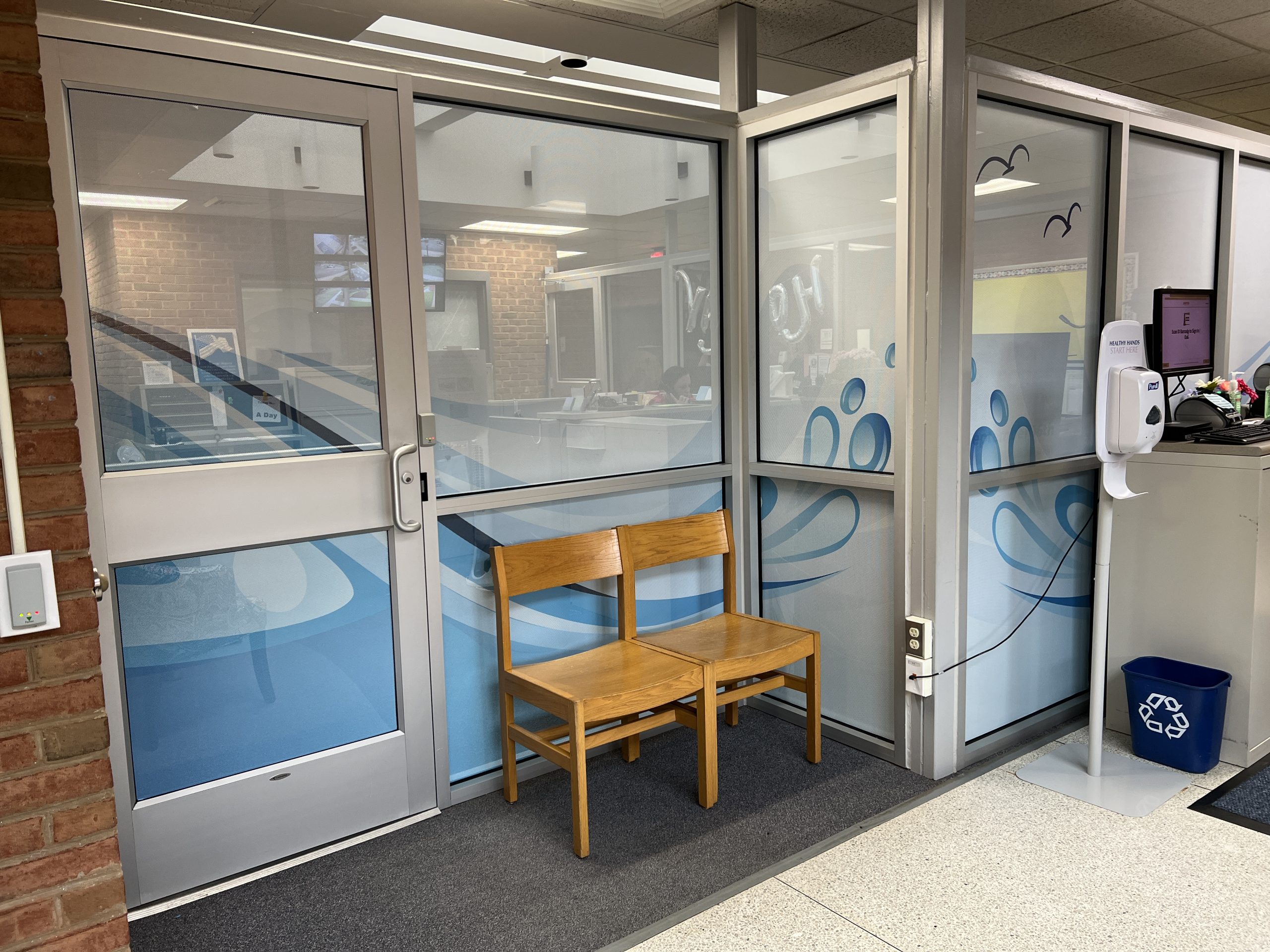 Adhesive vinyl window graphics can help your business stand out and attract the attention of passersby. Custom-designed window graphics can be used to promote your products or services, display your brand message, or provide important information about your business. Window graphics can be designed to incorporate your brand colors, font, and logo for maximum impact.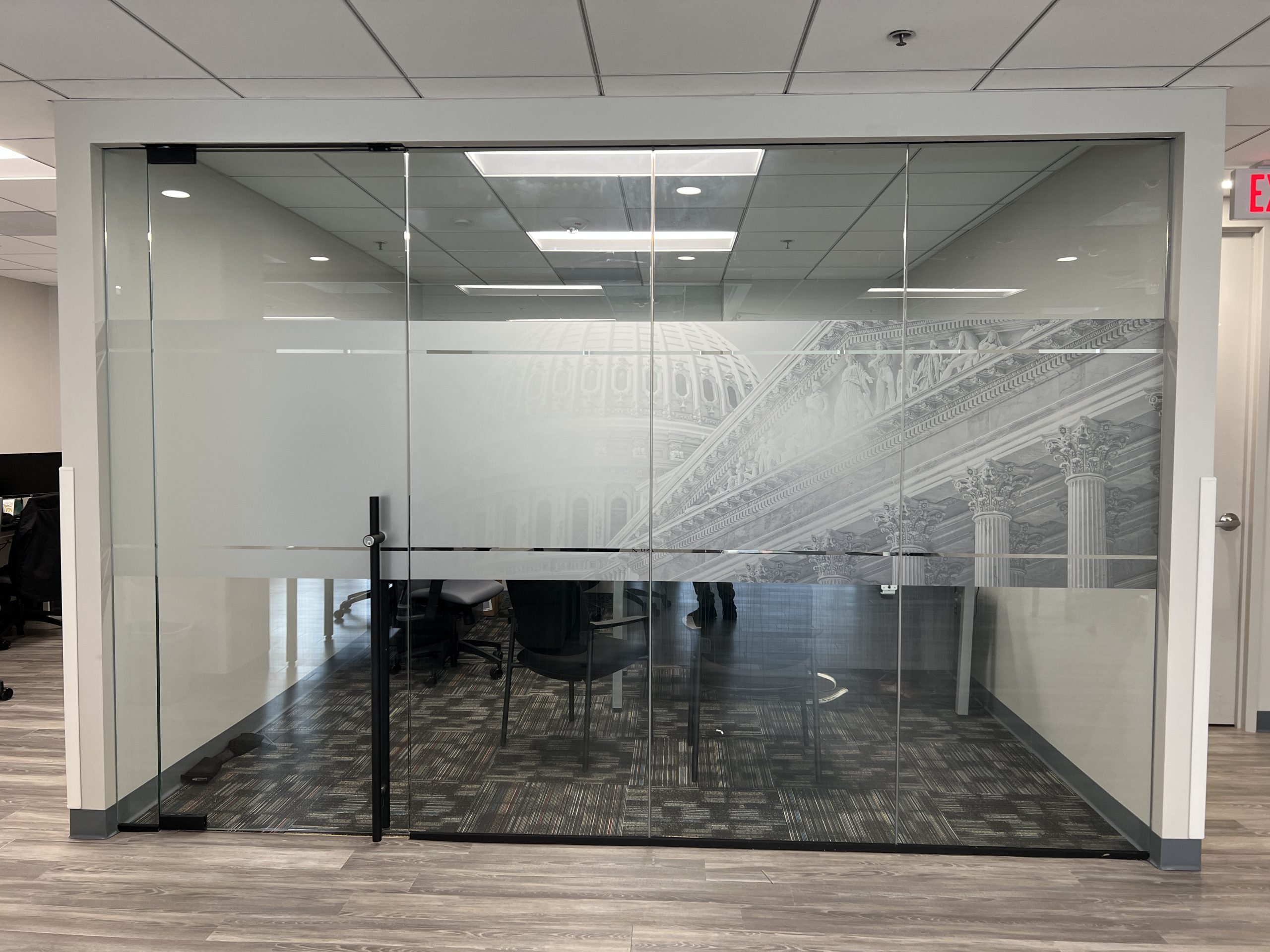 If your corporate interiors have large glass windows or doors, frosted vinyl can be a useful addition. Frosted vinyl can be used to create a sense of seclusion in conference rooms, private offices, or lounge areas. Additionally, they can add a decorative touch to your interiors, creating a modern and sophisticated look.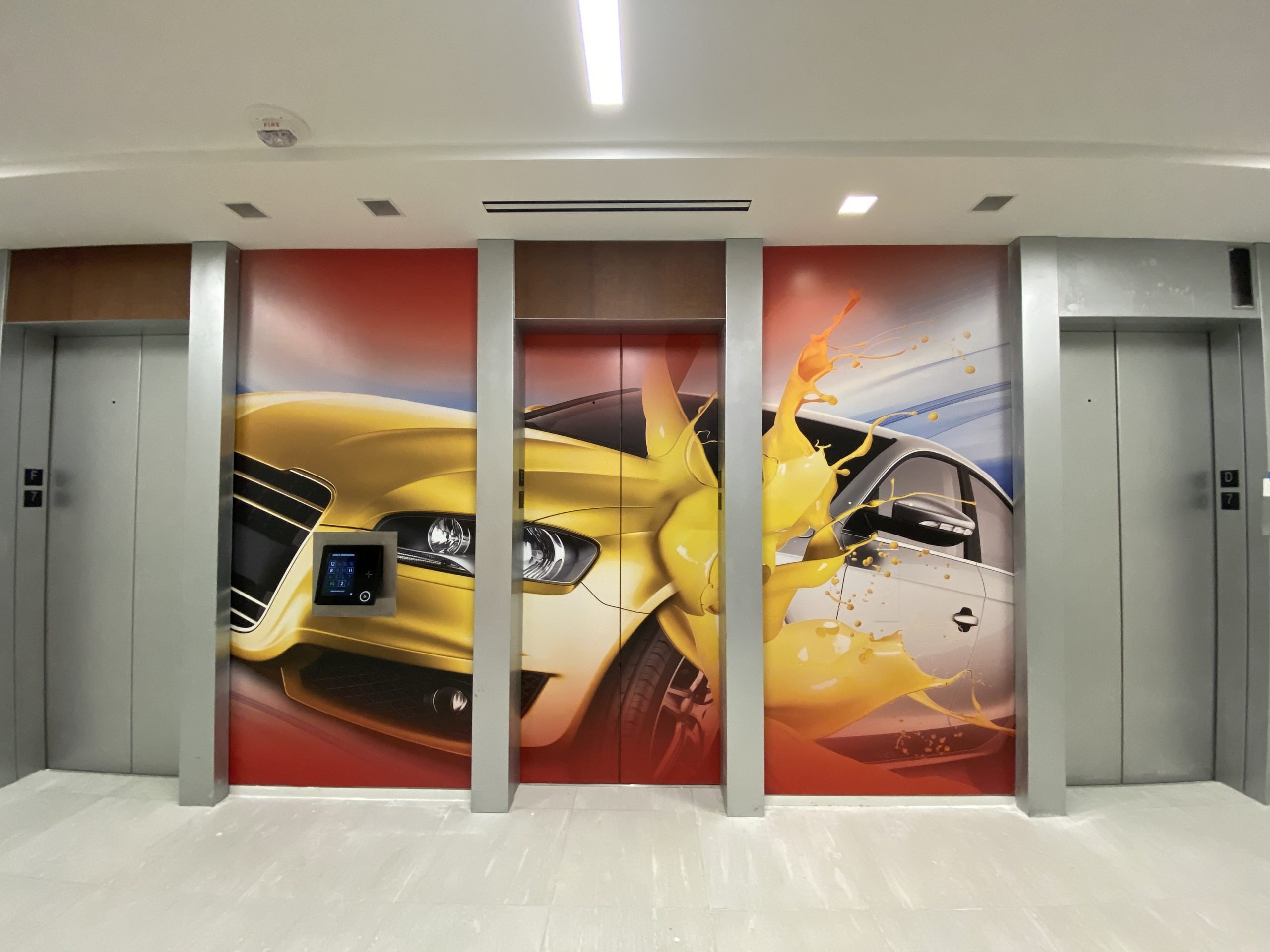 Elevator wraps are an innovative way to transform a functional space into a powerful marketing tool or an engaging piece of art. They involve the use of adhesive vinyl graphics that adhere to the inside or outside of elevator doors or the interior walls of the elevator cab. The graphics can be designed to display a brand's logo, promotional messages, or even intricate designs and images for aesthetic enhancement. Elevator wraps not only offer an opportunity for businesses to showcase their brand in a unique way but also enhance the visual appeal of the elevator, making every ride an immersive experience.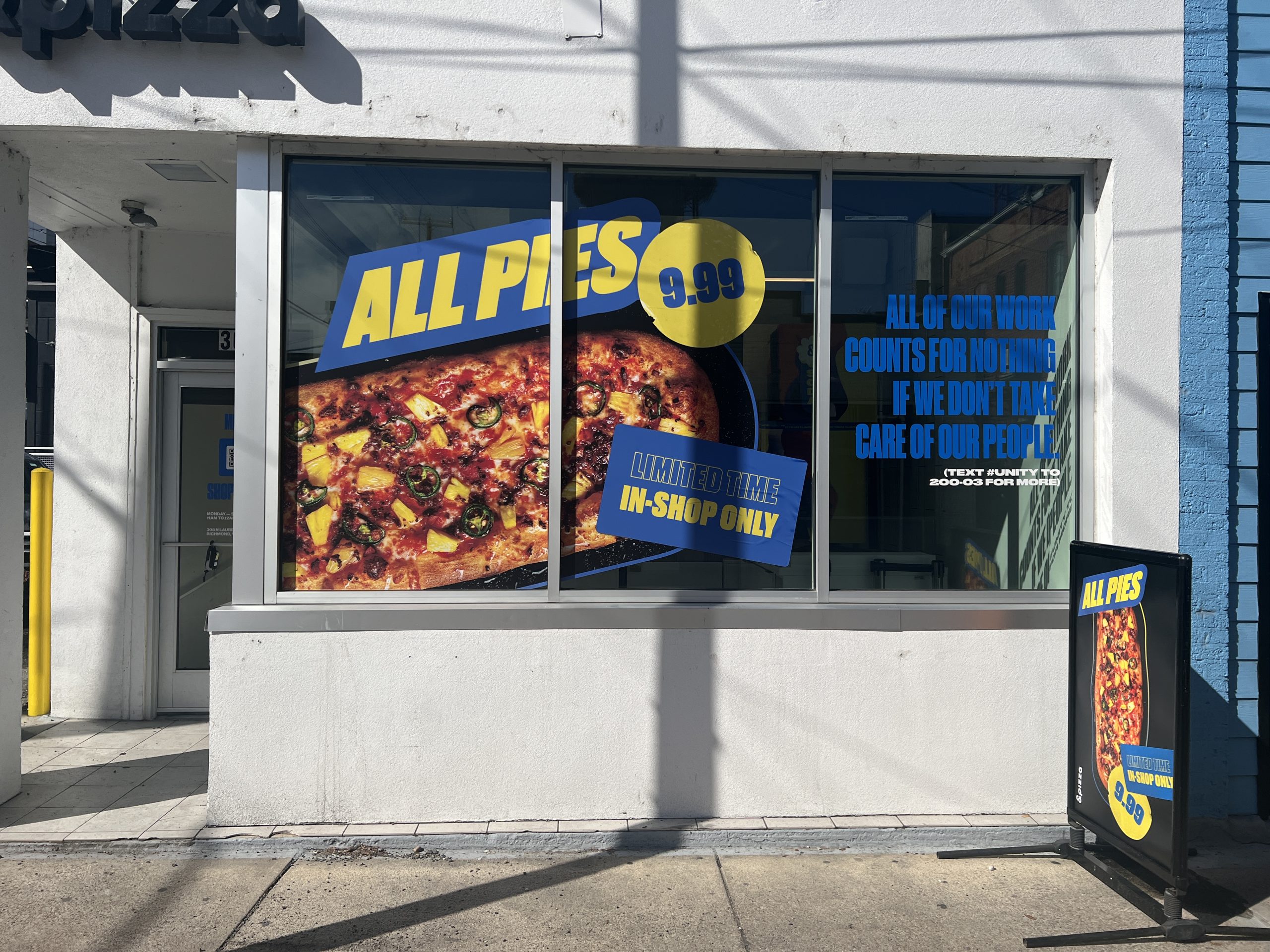 Storefront graphics are powerful tools used by businesses to catch the attention of passersby and attract potential customers. They are custom designs created using adhesive vinyl graphics that are applied to a store's windows or exterior walls. These graphics can display a wide range of content, such as the company's logo, promotional messages, product images, or other branding elements. In addition to their promotional function, storefront graphics also enhance the aesthetic appeal of a business, creating a visually engaging facade that stands out in the streetscape. Whether it's a bold, full-window design or a more subtle decal, storefront graphics play a key role in shaping a business's public image and attracting foot traffic.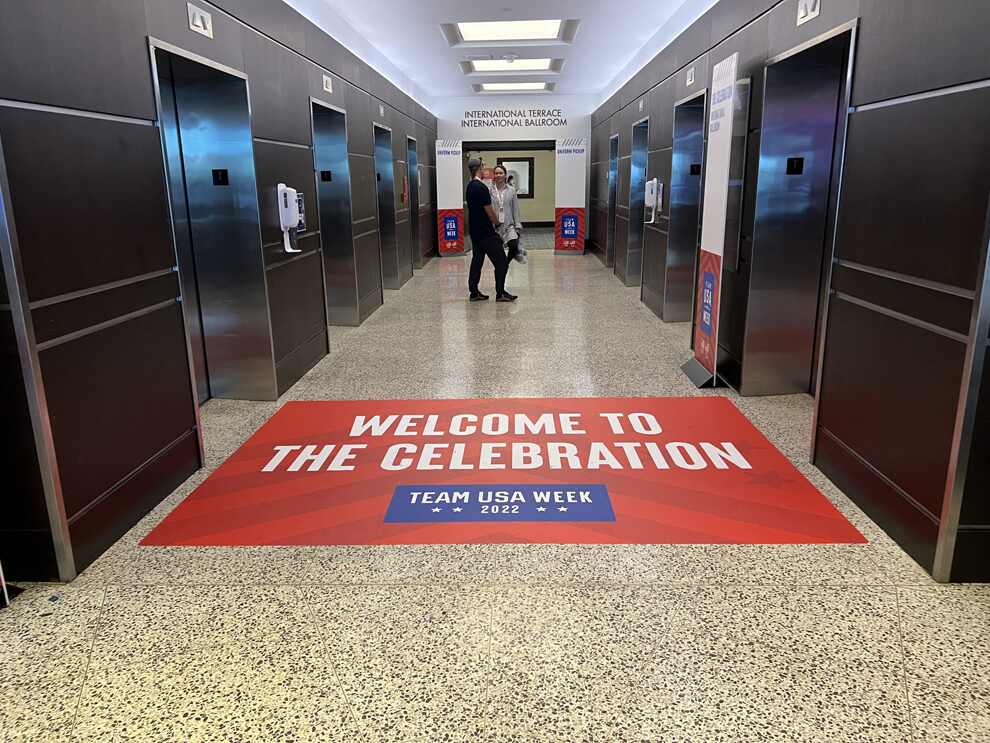 Adhesive vinyl floor graphics can enhance your brand visibility while providing important information about your business. Floor graphics can be installed in high traffic areas of your corporate interiors, such as the entrance, lobby, or conference room. The graphics can be custom designed to incorporate your brand colors, logo, and message. You can also use floor graphics as wayfinding signs to direct people to specific locations within your business premises.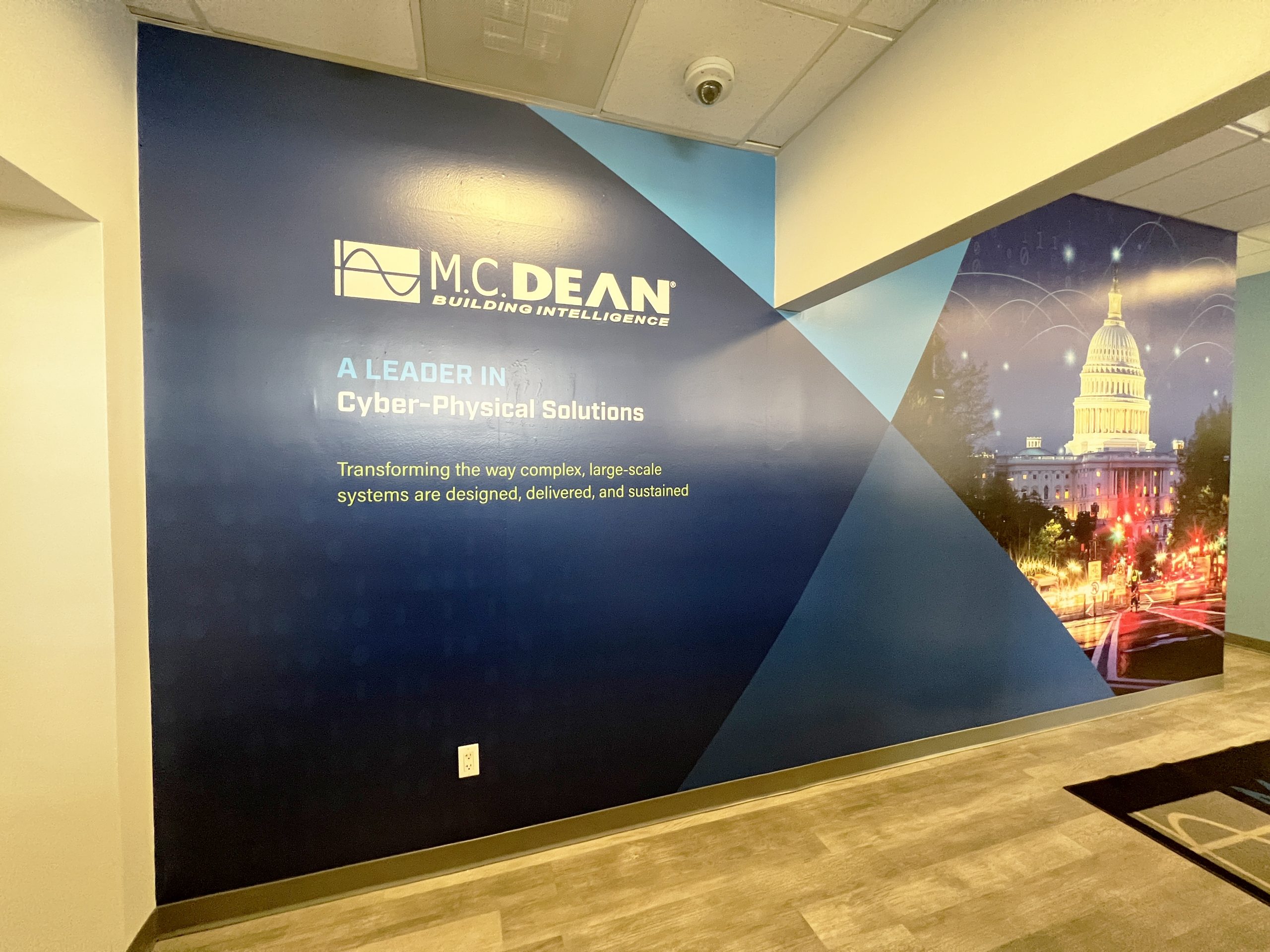 Why Heritage Printing, Signs & Displays Is the Leading Printer and Installer of Adhesive Vinyl Graphics Solutions in Washington, DC
Founded in 1977, Heritage Printing, Signs & Displays is a veteran-owned, family-owned sign company that endeavors to transform the corporate interiors of companies and organizations in Washington, DC with impactful adhesive vinyl graphics and other unique displays. Heritage Printing, Signs & Displays is dedicated to helping your business distinguish itself from competitors. As a recipient of numerous industry awards, we specialize in creating a variety of custom signs designed to engage potential customers in DC and beyond. Our decades of experience across the Mid-Atlantic region have led to countless accolades and 5-star reviews for the unique signs and displays we've created and installed.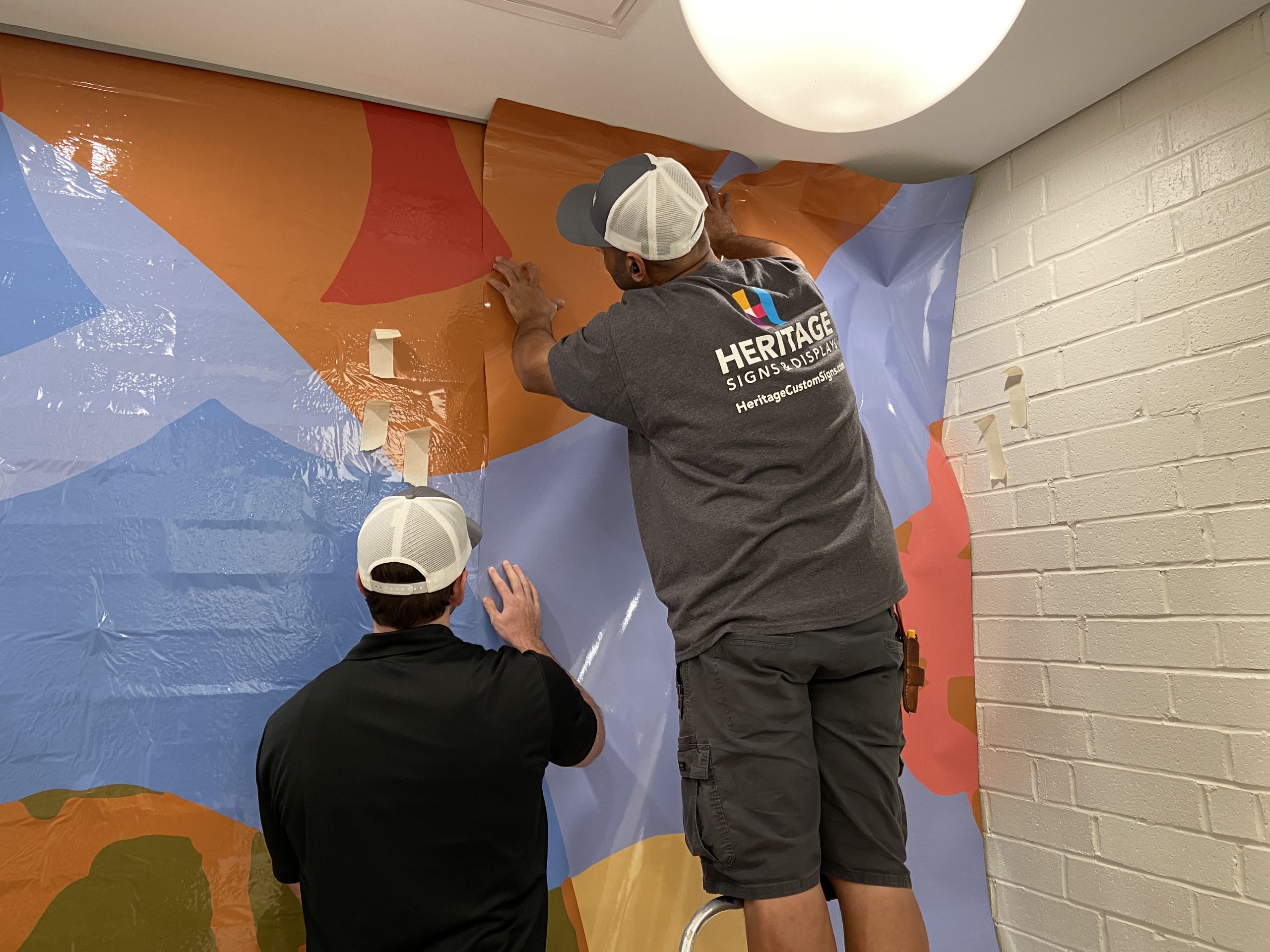 We Employ Advanced Printing Technology and Skilled Sign Installation Methods
We recognize the significance of having interior signage solutions that are both visually appealing and durable. For this reason, all our adhesive vinyl graphics are constructed using superior quality materials and exceptional craftsmanship. We carefully choose each material based on its durability, longevity, and visual appeal. Our devoted sign installation team works efficiently to enhance your corporate interior without disturbing your daily operations. Whether your aim is to leave a lasting impression at corporate events or attract more foot traffic with striking displays, our team will collaborate with you throughout the process to ensure your signage solutions are effective and enduring.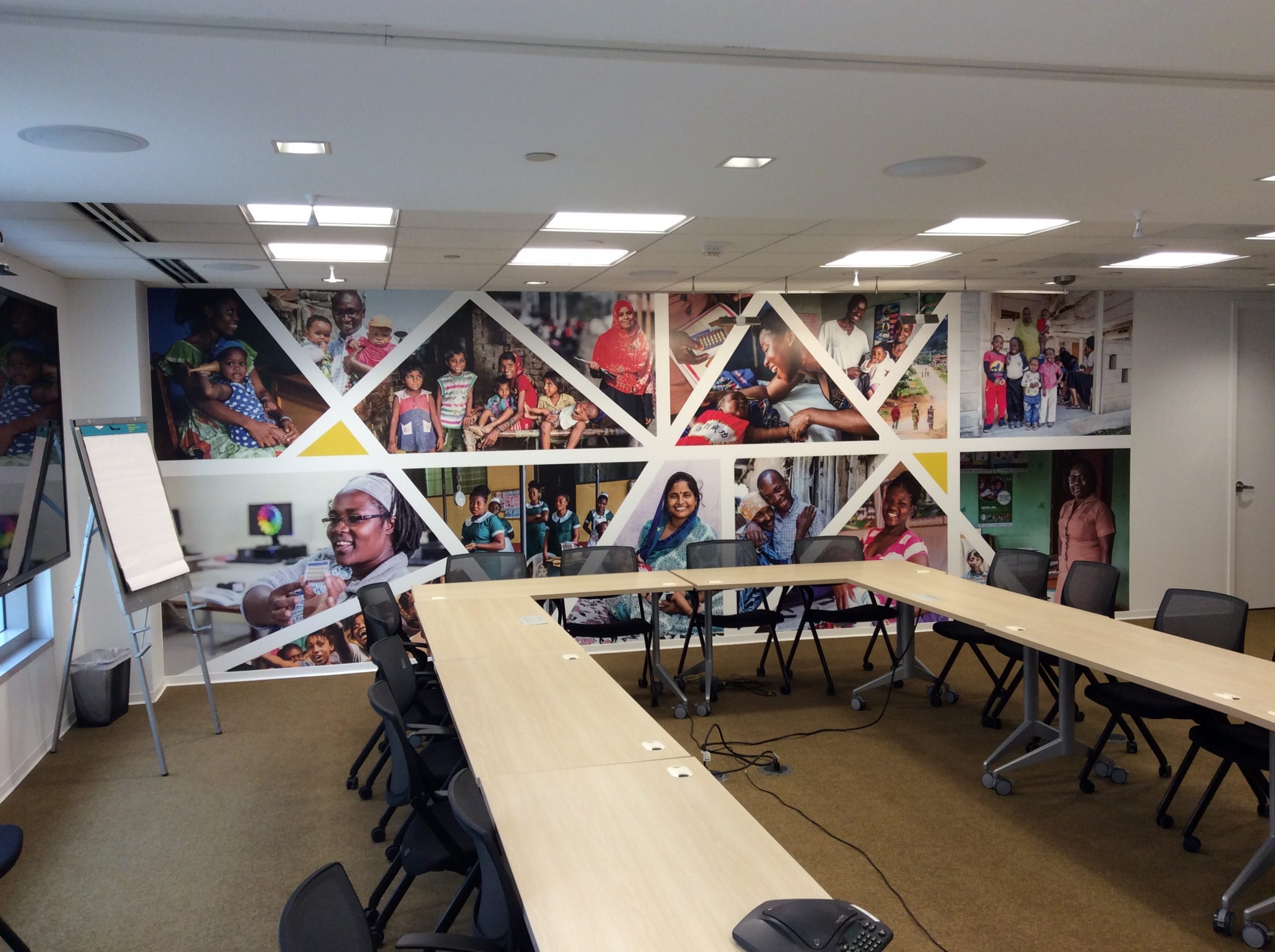 Contact Heritage Printing, Signs & Displays to Pursue New Adhesive Vinyl Graphics Solutions in Washington, DC
Adhesive vinyl applications can transform your corporate interiors and create a bold brand statement in Washington, DC. The applications are versatile, durable, and can be customized to fit your specific requirements. From floor graphics to custom cut vinyl, there are endless possibilities. If you're looking to revamp your corporate interiors in Washington, DC, adhesive vinyl applications are a cost-effective and hassle-free way to do it. Contact Heritage Printing, Signs & Displays at (202) 609-9761 to speak to a project manager and get started today! Or use our free online form to Get a Quote. We look forward to working with you and making your transformed interior space a reality!
#wallwraps, #windowgraphics, #frostedvinyl, #elevatorwraps, #storefrontgraphics, #floorgraphics
Joe Gass
Heritage Printing, Signs & Displays
A Veteran Owned Company That Seeks To Honor God By Serving Others
2639 Connecticut Ave NW, Washington DC 20008 (202) 609-9761
2854 Old Washington Road, Waldorf, MD 20601 (301) 843-1995