Nate's Table Runner
Thursday, December 3, 2015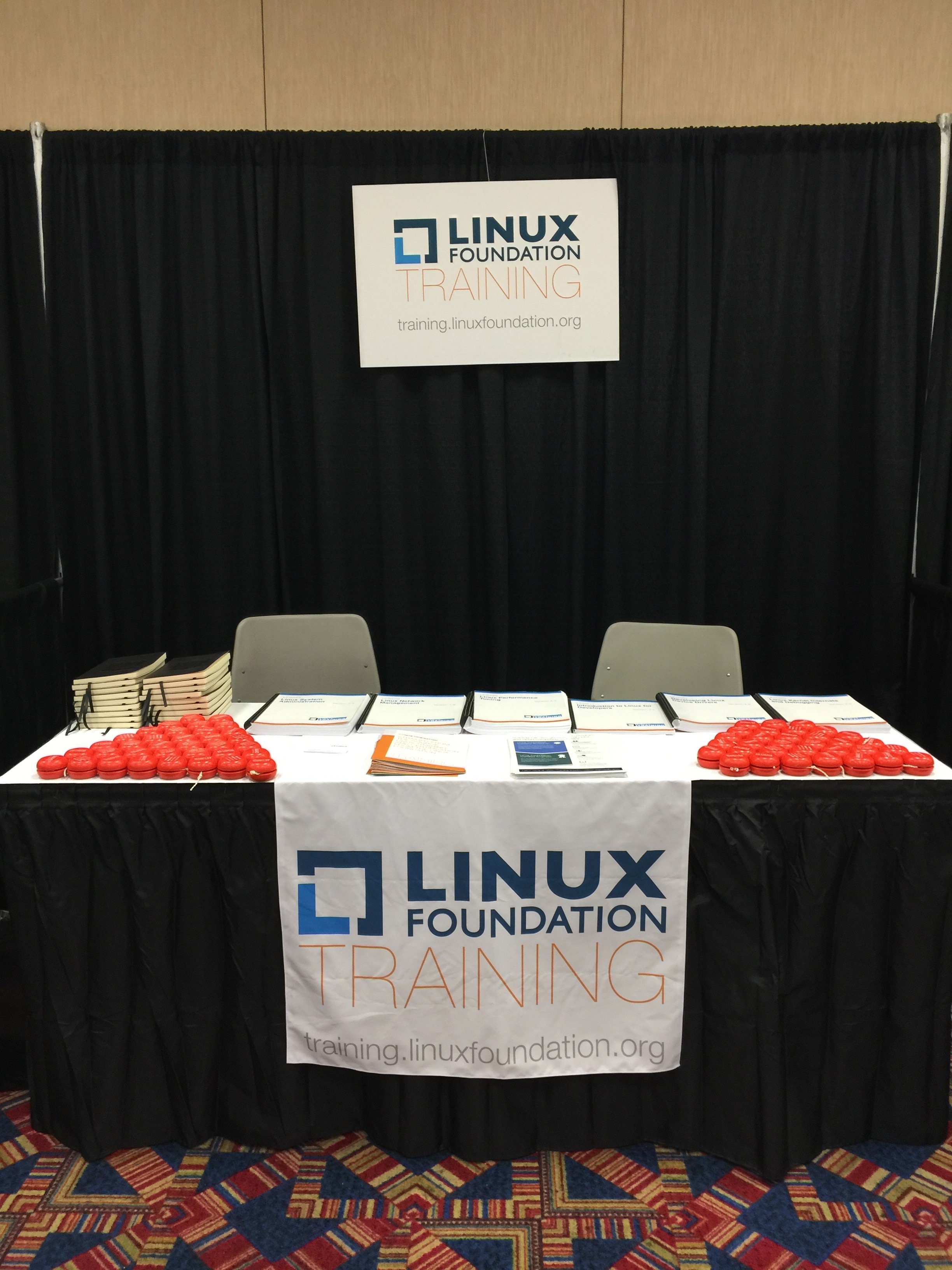 Recently we were contacted by a very nice gentleman that had what we refer to as "Hair on Fire".
Heritage Printing to the Rescue! 
Nate Kartchner is the Training Marketing Manager at The Linux Foundation, he was preparing for a trade show event to be held the weekend of November 12th when he learned that the custom printed fabric table runner he had ordered failed to arrive as promised.
Nate call Heritage Printing and spoke to one of our Project Coordinators, Chris Ladika, seeking an expedited order.
Chris wasted no time in acquiring the artwork for Nate's table runner and immediately put the order in as "Top Priority" and our team went to work.
Within 12 hours the table runner was produced and ready to ship "Next Day".
Nate's custom printed fabric table runner arrived at his hotel the next morning at 8am!
From their website:
The Linux Foundation is the nonprofit consortium dedicated to fostering the growth of Linux. Founded in 2000, The Linux Foundation sponsors the work of Linux creator Linus Torvalds and is supported by leading technology companies and developers from around the world. The Linux Foundation also hosts a variety of events, workgroups, web properties, job boards, and membership offerings, all of which create the network that connects members and attendees with development and vendor communities.
We love sharing stories about our customers. Nate was a pleasure to work with and was so relieved that we were able to fulfil his order in such a timely manner.
Kevin Smith
Marketing Manager
Heritage Printing & Graphics