Paper 4 Teachers
Friday, September 16, 2016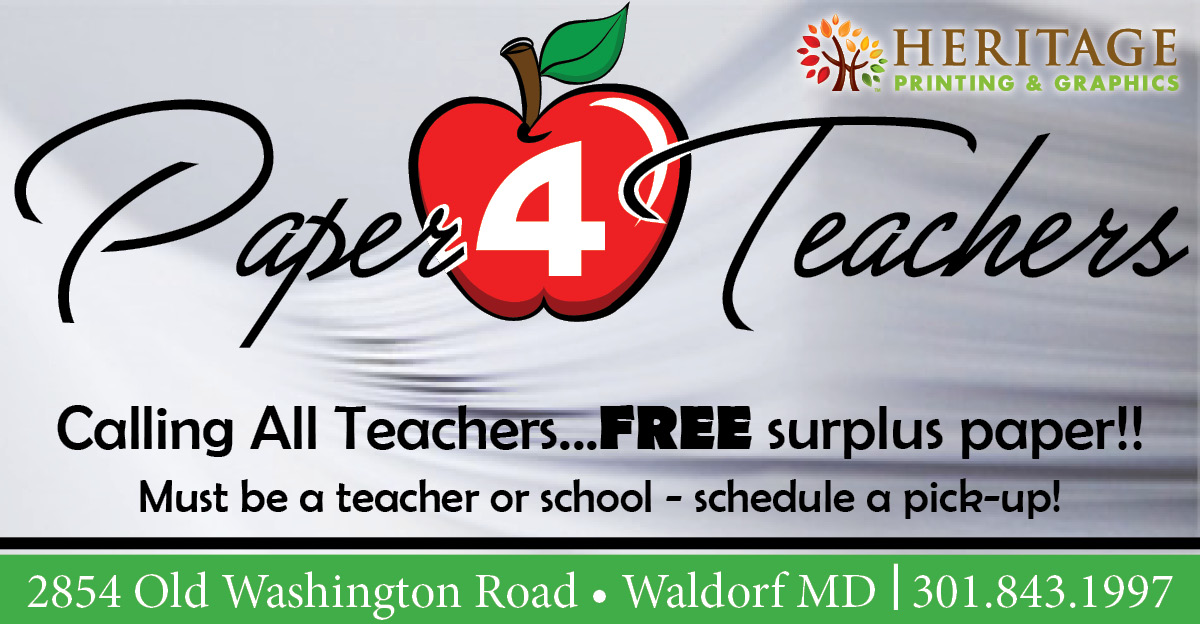 Giving back is a Heritage Printing, Signs & Displays philosophy. Since our inception in 1977, we have been actively involved with nonprofits, military relief and community oriented organizations. Thanks to the efforts of Eric Gass; bindery dept. Waldorf, MD., today we announce the launch of the Paper 4 Teachers program!
Paper 4 Teachers is a paper donation program created to distribute our unused excess paper to local southern Maryland school teachers.
Surplus paper may be in different colors, textures and sizes from 12 x 18, 11 x 17, and 8.5 x 11. Limits are set according to the number of requests and the amount of paper available.
 Call to schedule a pickup at our facility anytime surplus paper exists.
A reply regarding availability, scheduled pick-up will follow, only active teachers sign-up please.
Joe Gass
Heritage Printing, Signs & Displays
A Veteran Owned Company That Seeks To Honor God By Serving Others
2639 Connecticut Ave NW, Washington DC 20008 (202) 609-9761
2739 Interstate Street, Charlotte NC 28208 (704) 551-0700
2854 Old Washington Road, Waldorf, MD 20601 (301) 843-1995