Self-Published Books DC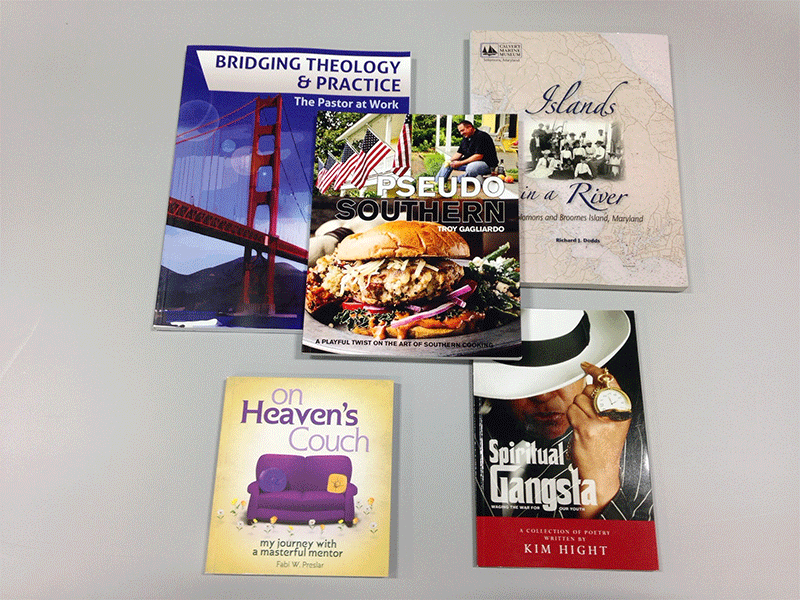 Often times the surreal satisfaction of creating a written piece of art is overshadowed and surpassed by the publication process.  Not if you self-publish your book with Heritage Printing, Signs & Displays!  Hi, Joe Gass here again, talking today about how easy and effective it is to self-publish your book when you work with us at Heritage Printing, Signs & Displays, your self-published book printers.
After you spent tons of time writing your book, why would you want a publisher that keeps a large portion of the revenue from your book?  You have done all the hard work and now you are going to let someone reap the reward of this effort.  Now that writers have Amazon.com and other outlets to sell their books online (and even through physical retail book stores) a writer no longer needs a publisher and their excessive fees and commissions.  That's where we come in.
We take the stress out of the printing part of the self-publishing process.  Established and first time authors find our method of printing to be easy, fast and affordable.  We offer graphic design services to design a cover, we can layout your text and print your book, so you immediately begin to see all of the profit of your writing effort.
Don't allow the publishing aspect of your book be a negative situation you will always regret, call Heritage Printing, Signs & Displays for a stress free experience in self-publishing your book.
Contact Heritage Printing, Signs & Displays today and let us help you take the next step as a self-published writer!
#SelfPublishedBooksDC