Self-Publish a high quality children's book with Heritage Printing!
Self-Published Children's Book Printers
Updated 11-27-18
Our book printing services make your children's book fun for kids of all ages. Full-color photo book printing will entice and absorb the children's attention, the vibrant images will capture the attention of young, inquisitive minds. Paper is more affluent and gratifying that an LED screen, a hardcover or paperback book can educate young minds and provide a sense of ownership of the book.
We are honored to be recognized as self-published children's book printers, the ability to assist authors and their book publishing efforts to help educate children with quality reading materials. Our philosophy is directly aligned with assisting children, our recent Paper 4 Teachers annual paper drive distributed 6990 pounds of paper to 233 SoMD teachers. Printing children's books and working with authors are our pleasure.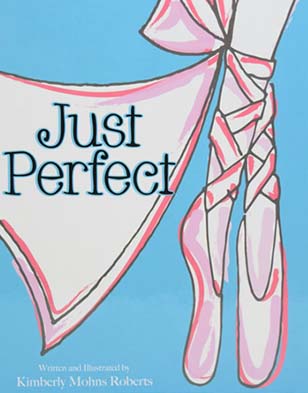 Writers that are self publishing have options, the Internet provides numerous opportunities to learn how to self-publish without the expense of a publisher. Marketing tips for authors are easy to "Google" as well, (here's a link to our post on how to promote your book). When self-publishing children's books, the writer is in control of the entire process including; writing, design, production, distribution and promotion.
Why Self Publish?
You have just invested hundreds of hours writing your book. Why would you now entrust this work to a publisher who will keep nearly 80% of the revenue from your book revenue? You have done all the hard work and now you are going to let some book printing services reap the reward of this effort.
Now that Authors have access to easy and cost effective Internet based retail outlets and other online resources to sell their books (and even through physical retail book stores) a writer no longer needs a publisher and their excessive fees and commissions, you can contact a premium printing company, like Heritage Printing a book printing company for over 4 decades.
Binding Options:
Saddle-Stitched: The most affordable and cost effective of all book printing services from 8 to 96 pages.
Perfect Bound: Provides a polished, professional finish to any high quality book starting at 60 pages or more.
Plastic Coil Bound: Enhance your illustrated children's book with a professional lay flat spiral binding.
Wire-O Bound: Presents your picture book in an elegant and convenient lay flat package for readers.
---
Self Published Books Pictures
---
Printing Options:
Page Size: from 4" x 9" to 9" x 12"
Printing:: Digital Color or Color Offset Printing
Text Paper: Coated and Uncoated text stock
Cover Paper: Coated and uncoated cover stock
Proofing: PDF proofs with every order. Hard copy proofs are available upon request with overnight or ground shipping options.
File format: PDF file format preferred. Visit our FAQ's for file preparation tips and accepted file formats.
Shipping Options:
Heritage offers shipping via UPS, FedEx and the USPS for most projects. Shipments that exceed 150 pounds would ship LTL freight. For an estimate of shipping cost please call us at 202-609-9761.
Heritage Printing understands the rigors of self publishing, we specialize in *full-color self-published children's book printing services, we take the stress out of the printing part of the process. Established and first time authors find our method of custom book printing to be easy, fast and affordable.
Contact Heritage today and let us help you take the next step towards your children book!
*We are an industry leader in providing affordable color printed publications. Gone are the days of printing black & white to keep your cost down. Today we print in full-color, at prices that are extremely cost effective.
Customer Review
Heritage Printing & Graphics did an AMAZING job printing my first children's book, Penny Pink Takes a Bath! They helped me understand my options for printing the book and guided me through the process always working toward success. They delivered a high-quality product I'm thrilled to share. I consider them a vital part of my team as I look forward to future projects! Alicia Broaddus
Read More Reviews...
---
What are my size options?
Standard sizes are 10" x 8" Vertical, 8" x 10" Horizontal and 8" x 8" Square. We also offer custom sizes.
How long will it take to get my books?
Most orders are ready in 3 to 5 days after proof approval.
What file format do you need my files in?
We prefer PDF files with the crops and bleeds in place. Our Creative Services team is here to help with any file formatting you need.
What is your pricing structure?
We print in groups from 50 to 5000
What binding options do you offer?
We provide saddle stitched, perfect bound, spiral bound and case bound. Production times vary per binding option.
Can I get a lower price if I order larger quantities?
Yes, the price per book drops drastically with larger orders.
Do you make a hardcover book?
Yes, case bound is an option.