Step and Repeat Backdrops
Wednesday, April 23, 2014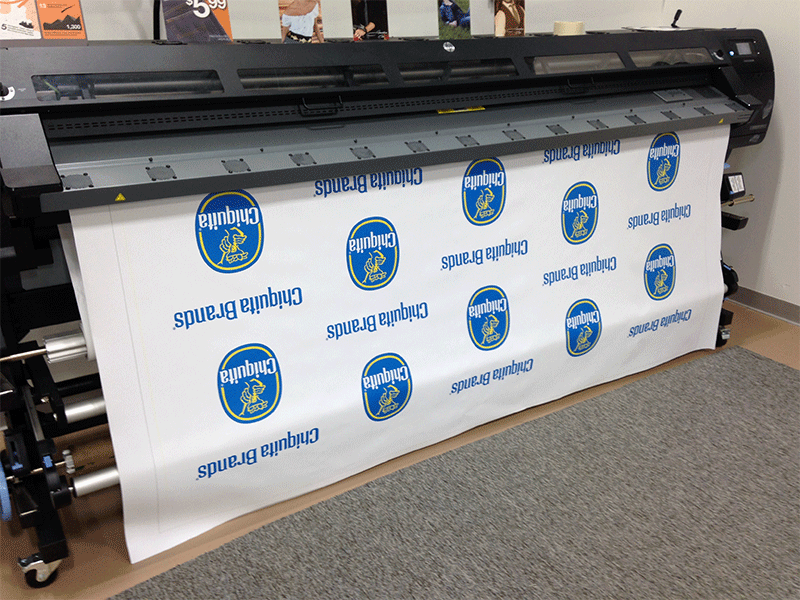 Everyone that has ever watched a post-game interview from a sporting event has witnessed a step and repeat banner or backdrop.  Team logos and sponsor brands printed repeatedly on a backdrop behind a superstar athlete discussing his recent success on the playing field.
Joe Gass here in DC, today let's discuss the effectiveness and usefulness of step and repeat banners.  Step and Repeat simply means the image is printed repeatedly on a fabric or any backdrop material, the effectiveness is repetitive branding via imagery and band association.
Sports is the most commonly acknowledged public use of step and repeat fabric backdrops, but sporting events are not the places that utilize the most step and repeat banners, it's corporate events, trade shows and conventions!  We manufacture more step and repeat fabric backdrops for conventions in DC than we do for any sport.  The usefulness of these fabric backdrops is immense and corporations large and small take advantage of it at their shows and events.  From huge fabric background displays on a stage, to a small pop-up banner at a trade show, step and repeat is a very popular style of displays we manufacture.
We print our step and repeat banners in a variety of options and fashions:
We can color match any corporate logo or image to ensure quality and branding.  Don't wonder where to find the fabric backdrop for your DC event, just call Heritage and we will have it ready for you!
#StepAndRepeatBannersDC
Joe Gass
Heritage Printing & Graphics
2639 Connecticut Ave NW, Washington DC 20008 (202) 609-9761
2739 Interstate Street, Charlotte NC 28208 (704) 551-0700
22725 Washington Street, Leonardtown, MD 20650 (888) 777-9776