Waldorf in Review
Thursday, December 10, 2015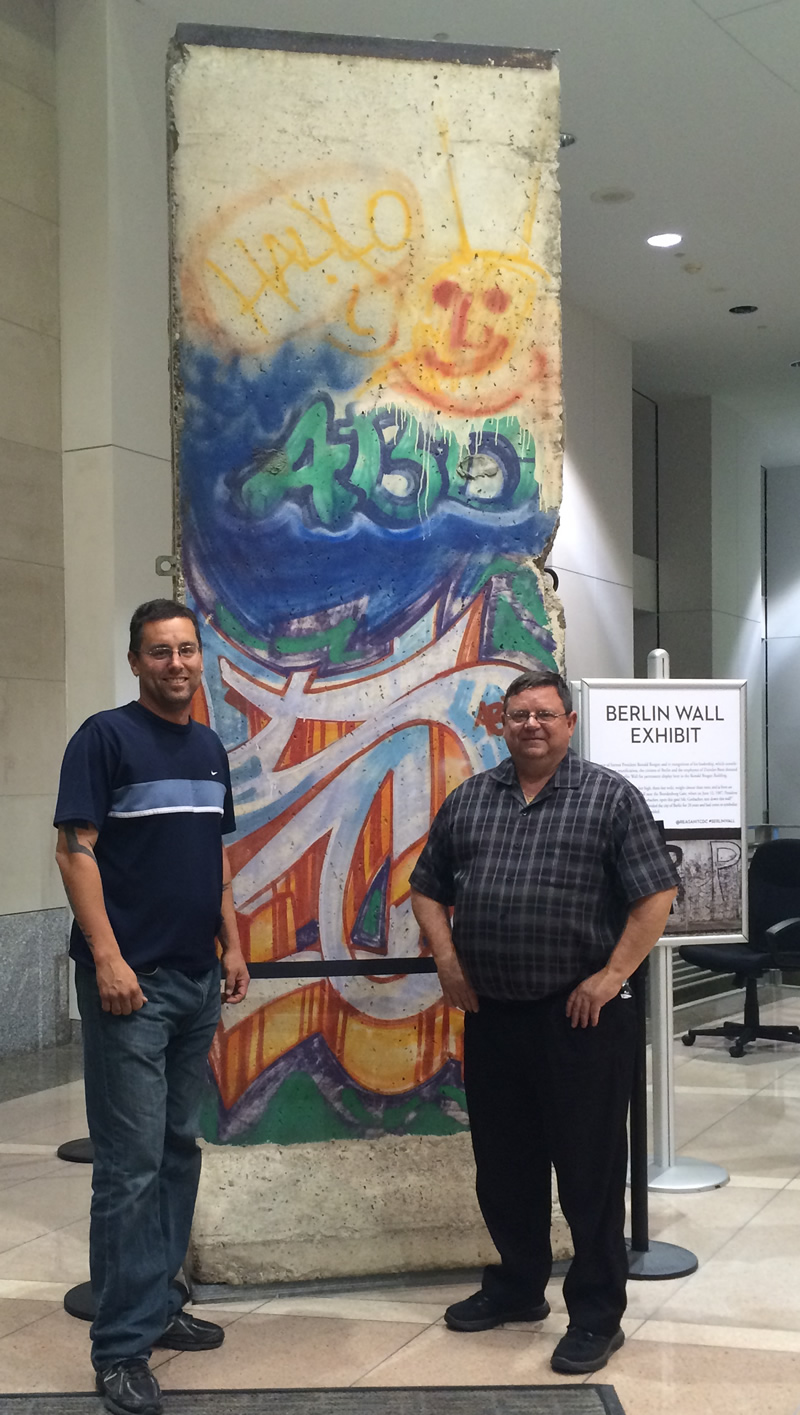 This week's trip to our Maryland production facility was a learning experience beyond words
(but I will do my best).
FIRST & FOREMOST
I must thank our owners!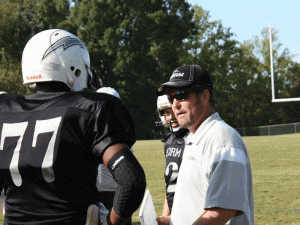 Joe Gass is a phenomenal travel companion, the conversation about Heritage, Process, Life & Family was enlightening and enriching. We spent very little time together on this trip, except for travel and evening conversations at the hotel, but these moments greatly strengthened my confidence in our leadership and the continued success of Heritage Printing.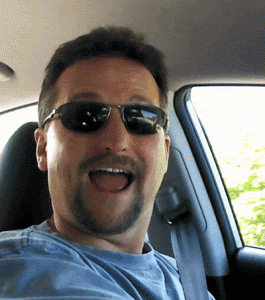 Steve Gass was exactly what I expected and 10 times more. His dedication to Heritage, our employees and customers is only exceeded by his love of family. Steve and I "hit it off" immediately and the upbeat, humor filled conversations were never ending. I relish the continuing "ribbing" we will share along with the history lessons he offers. Steve is an impressive historian of the area.
THE MARYLAND TEAM
I.T. DEPARTMENT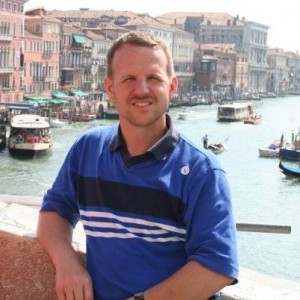 Dean Gass; the only downside of my 4 day trip to Maryland & DC was the miniscule amount of time I was able to spend with this unbelievable individual. Dean's schedule opened for a second and he dropped in for only a brief moment, but putting a face to a name that I interact with regularly was special. Thank you for all you do for us, even though it's only part-time, without you we would be lost in our digital world.
SALES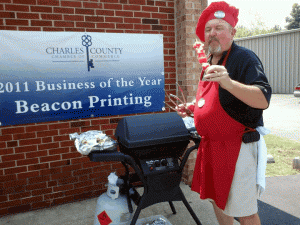 Wayne Magoon; the most gracious host and exceptional "car tour" guide in DC! Wayne and I spent several hours in the historic DC area. I saw:
Georgetown University
The White House
The Capitol Building
2 Military Bases
Air Force 1
Marine 1
& much more
He even allowed me to accompany him on a delivery and 2 sales calls. As an old sales guy myself, it was a pleasure to assist Wayne and watch our professional sales force at work. Thank you again, it was unbelievable.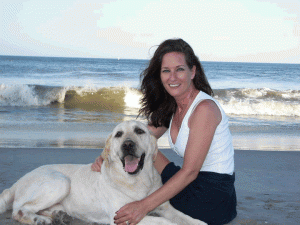 Allison Macauley; one of the most impressive self-motivators I've met in a long time. She is a continuous wave of persistent professionalism. Allison, like many others in Waldorf, engage me primarily thru phone and email, this was another exceptional opportunity to place a face with a name.
PROJECT COORDINATORS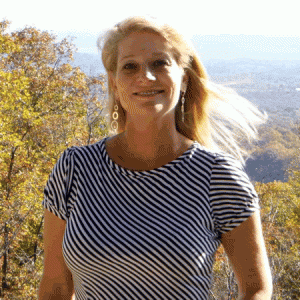 Lynda Rainbolt; another "non-stopper" with exceptional people skills. Lynda typically is the 1st contact when our customers call the office, she takes customer service to its highest level, an attribute we relish with our project coordinators. An incredible lady I am fortunate to call my friend!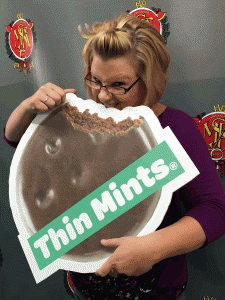 Tish Clem-McClanahan; our Waldorf graphic designer/project coordinator, Tish keeps the projects moving and on schedule. Exceeding expectations is an involuntary action for her.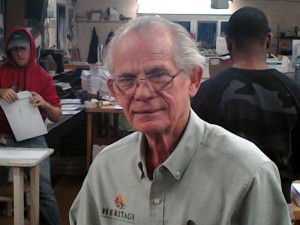 Art Grimes; I immediately fell in love with Art, (he reminds me of my Grandfather, one of the most captivating men I knew) so he was, is and always be my favorite Waldorf resident. Art is the person that immediately lights up a room with his humor and mannerism, the man you are drawn to like a magnet. His unmatched dedication to every person at Heritage is the glue that bound this immaculate group of individuals into a team.
PRODUCTION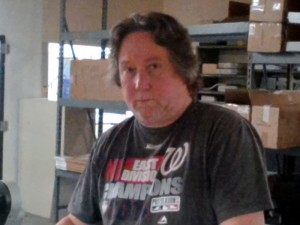 David Burch; one of the many things I learned about commercial printing is Pre-Press, this is what I call Step 3 in the 4 Step Process. David takes the files and "proofs" them, prepares them for print and creates the "Plate" we need to "Go to Print". David's attention to detail and dedication to excellence helps keep the projects on schedule. The Pre-Press Department is where it all comes together, David keeps our production staff busy and worry free.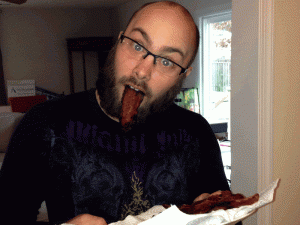 John Abell; Mr. Jack of all Trades, John is our Wide Format production coordinator, manufacturing our banners, backdrops and vinyl graphics in the Waldorf facility. John and I have been distant friends for years, another person I was happy to put a face to a name. Thanks for running me back to the hotel on Monday!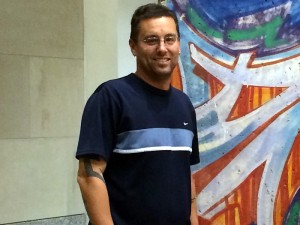 Bob Mika; the only entity surpassing his impressive 6'5" physique, is his smile. Arguably one of the most dedicated to quality people we have in Waldorf. Bob takes every job personally and thoroughly inspects each project as if it were his own.
He, and his wonderful family, were my 2nd DC tour guides for the evening adventure to the National Christmas Tree (a sight I highly recommend). Kim, Bob's wife, was kind enough to provide me with a personal tour of her work place; I witnessed pieces of history that greatly impacted how we currently view and interact with the world. I was amazed!
The Mika Family are the quintessential American Family. The peak of my adventure was the 4 hours I spent intermingling with this delightful household. Bob, if you are reading this, and you better along w/ sharing with Kim; The way you welcomed me, only hours removed as a total stranger, into your family adventure was the kindest act to me personally I've witnessed in years. Thank you, to my new friends for life!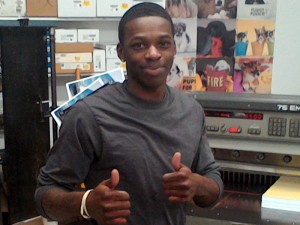 Rashard Morrissette; spent the majority of my visit working with Bob, together they produced and binded/finished orders like a Swiss Watch. The demeanor of this man is unparalleled, Rashard breathes life and hope back into the future of our nation. Go Panthers!!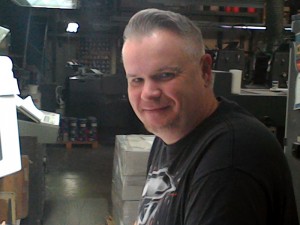 Mark Pitts; this is where the rubber hits the road. Mark is the maestro of the LARGE printer orchestra. The music his instrument delivers is a virtuoso masterpiece of awe inspiring excellence and efficiency. His undaunted attitude toward perfection is inspiring. He explained the ins and outs of this massive machine in layman's terms and provided me with an educational tutorial on how commercial printing really works.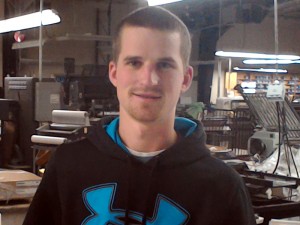 Eric Gass; Bindery is the term used in the printing industry for finishing the job and shipping it out. Eric is rigorously involved in every facet of "binding" your order, while certifying punctual delivery. He was one of the most intelligent and friendliest men I met, numerous times he patiently endured my questions and supplied me with answers on a level I could understand and communicate effectively in the very near future. My job as marketing manager improved immensely with the trip mostly because of Eric. Happy Birthday again 🙂
PART TIME
John, Wally & Cathy, you are the Heartbeat of Heritage! Getting the job done and completed correctly is priority 1! Much of your work is redundant only because you are so good at your profession. Thank You for your kindness during my visit.
WALDORF IN REVIEW
My trip to Waldorf was exponentially rewarding, learning how our printed products are manufactured, and observing the process 1st hand, along with the considerate answers to every dumb question I asked, provided me with an education I cherish. The kindness and laughter we shared was unconditionally a major highpoint of my expedition, along with the personal tours of our national monuments and our government. I look forward to my next visit.
Kevin Smith
Marketing Manager
Heritage Printing & Graphics