Are you Looking for a Unique Event Display?
Wednesday, August 17, 2022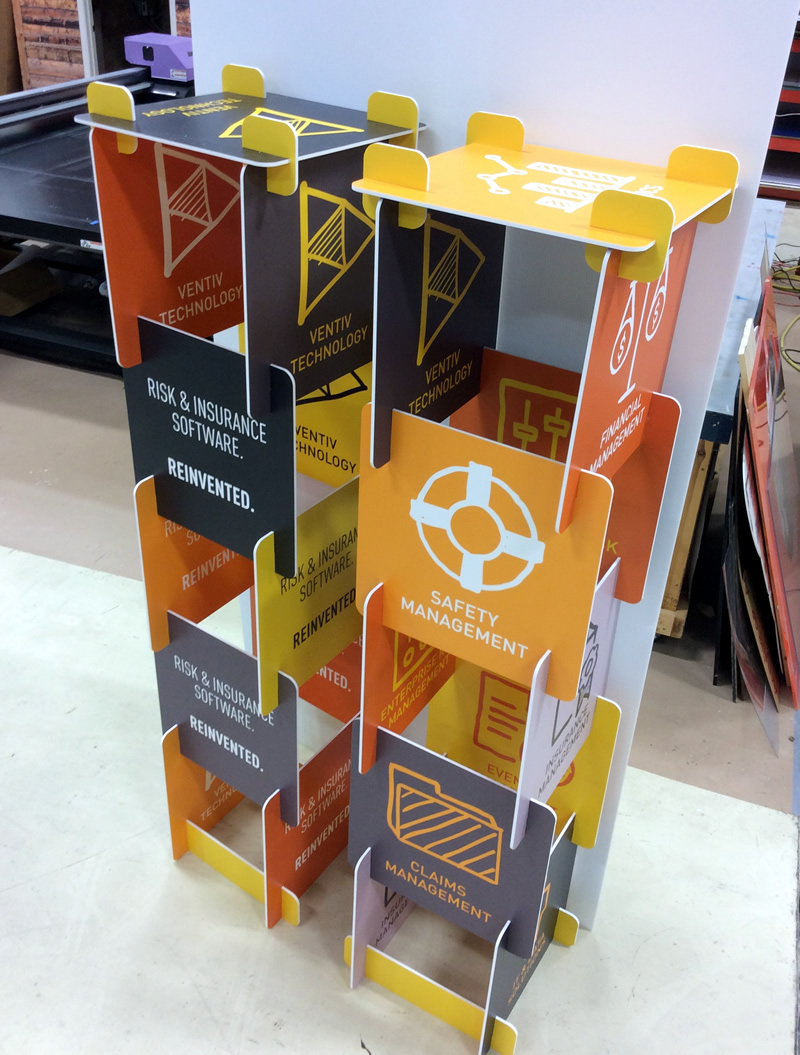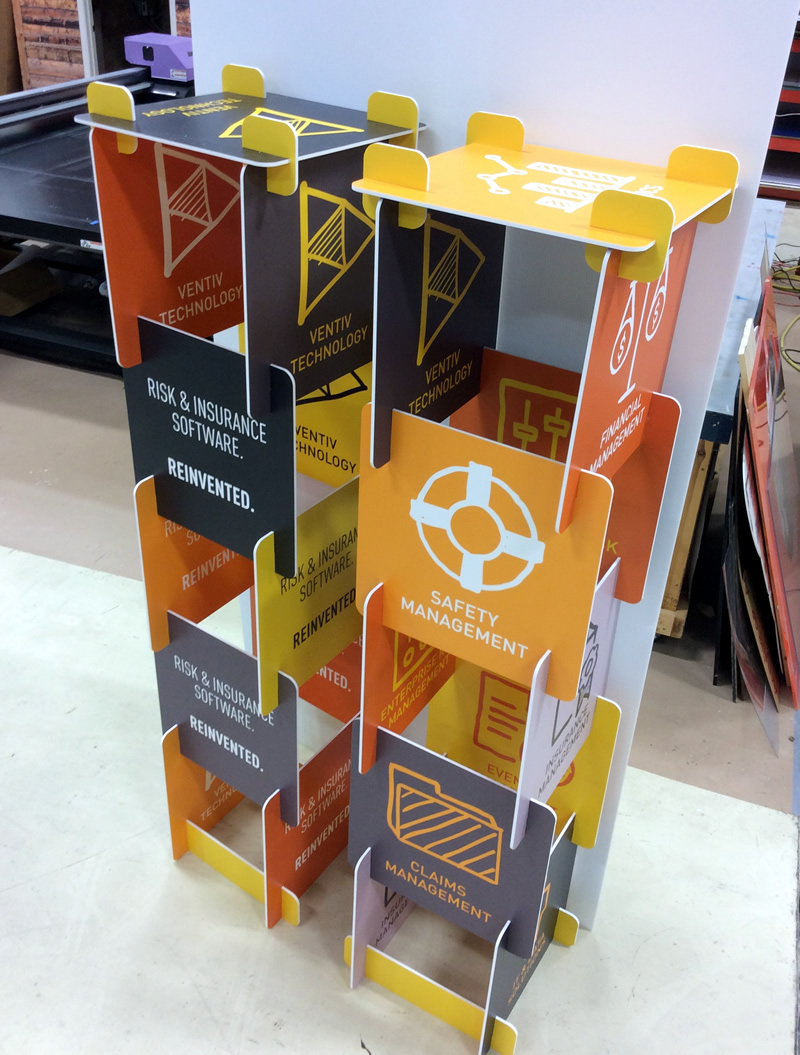 Conventions, trade shows and other industry big events continue to get lots of attention these days!  Are you effectively participating in these opportunities to distinguish yourself from your competitors?
Standing out in a crowd can be easier if you know how!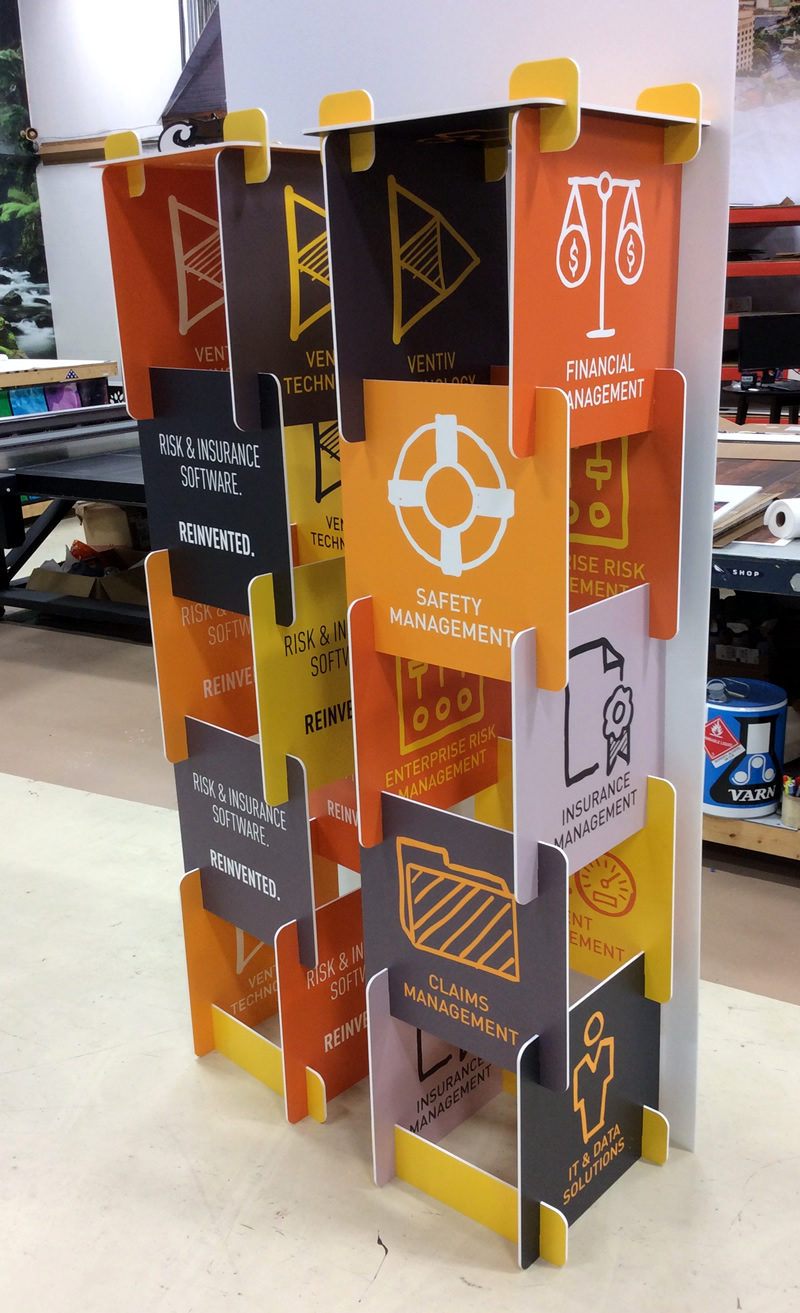 Why are Event Towers a good idea for your next tradeshow, conference or meeting? Floor space is always at a premium at most events. You can only purchase so much square feet of floor space for your booth but have you ever thought about going UP!!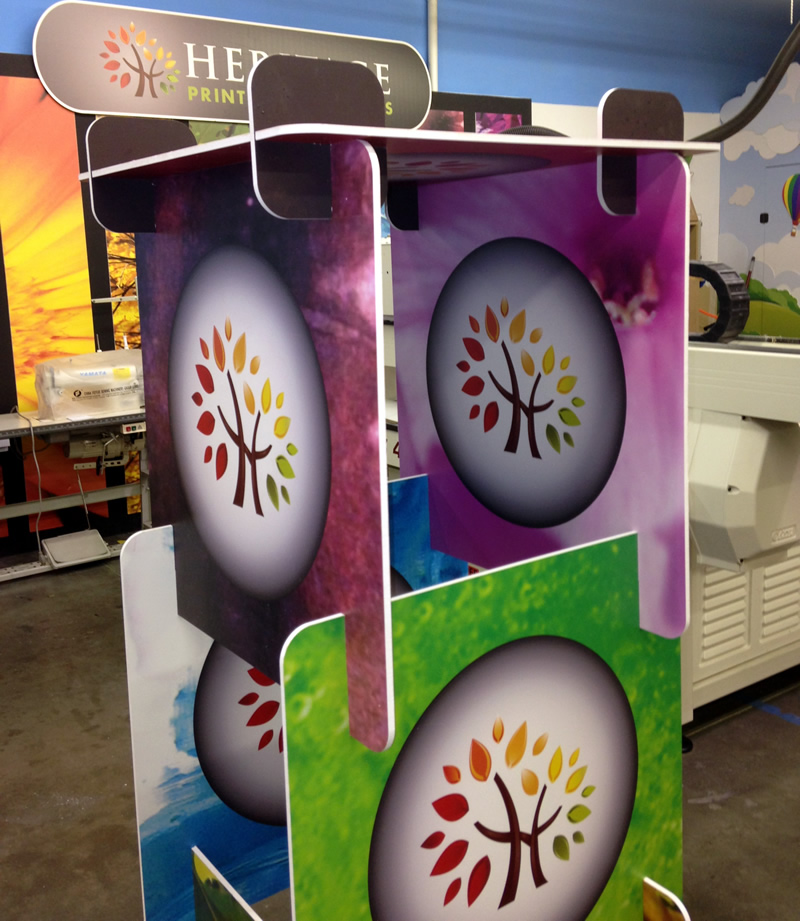 The average height of trade show exhibits across the convention floor is typically around 8 feet tall.  The few vendors that select to reach higher than their competition attract a lot more attention and are more positively remembered.  Although our standard event tower is about eight feet tall, it can be configured to rise your brand above the cloud of vendors and make your display a huge talking point.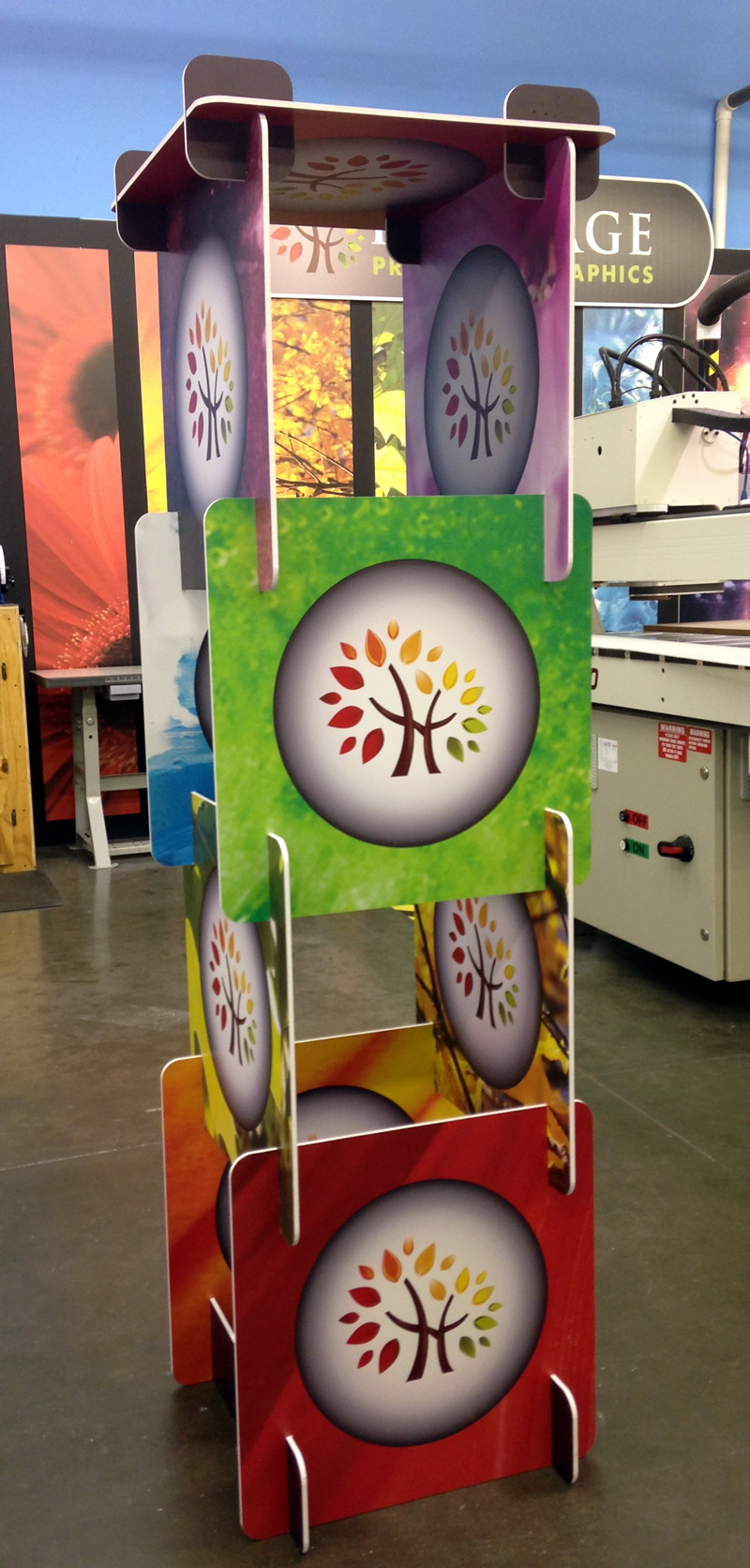 Touch your next customer, from across the convention floor, with a custom event tower from Heritage Printing, Signs & Displays.
We custom print and contour cut, event towers up to 12' tall! We propel your logo, brand and message to the thousands in attendance with direct image printing and custom cutting each individual panel.
Our event tower panels are easy to store, transport, assemble and disassemble. Assembly is easy, build 3 or 4 sets of panels, then connect the sets, for an impressive event display that is affordable.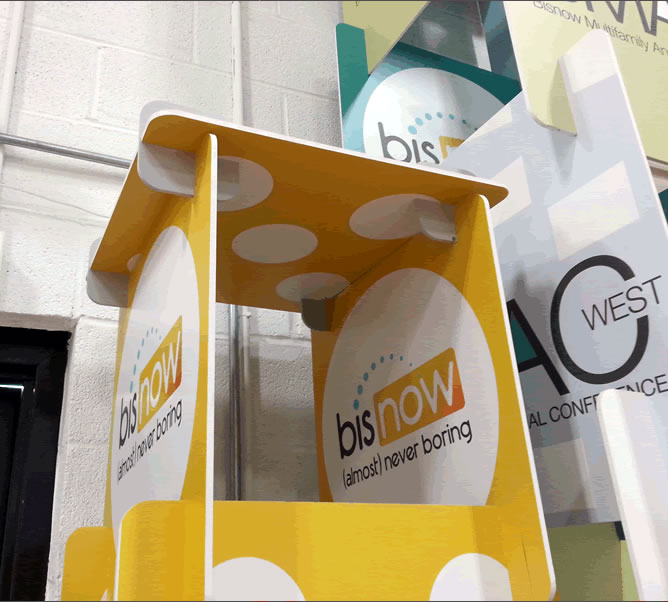 Don't become overshadowed and diminished by the competition at trade shows, when affordable event towers are easy to attain.
Our custom event towers can serve numerous functions, they can be configured to form a booth backdrop, hold company literature and more. Have your marketing department speak to our team and discover how affordable and easy to use event towers have become.
More than just event displays, our towers can be utilized for Point of Purchase (POP) displays. Consumers and loyal customers can easily access the "Special of the Week" at the grocery and convenience stores.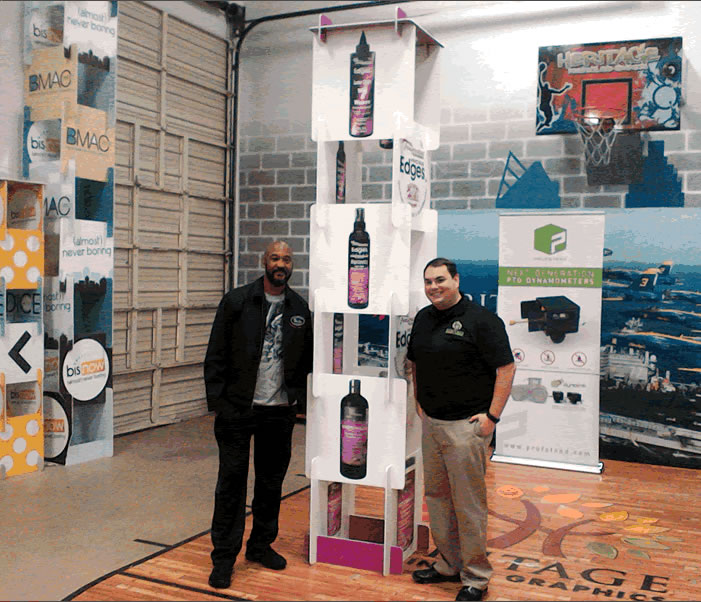 The flexibility of a custom event tower has multiple advantages:
Cost Effective
Easy to Assemble/Disassemble
Portable
Reusable
Towers over Competitors
Versatile
So please contact us today to learn how we can help you achieve greater heights at your next big event!  We are here to help.