Window Graphics FAQ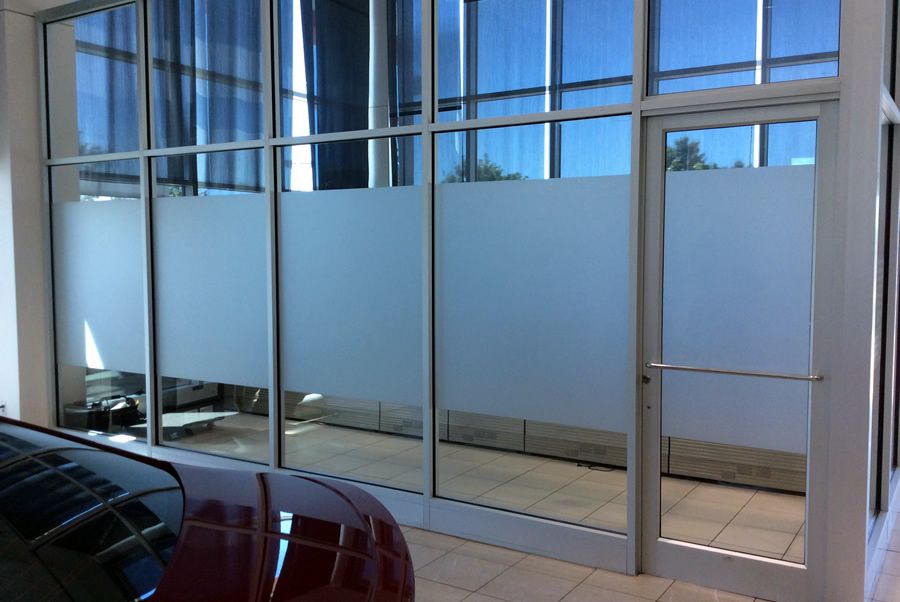 Window Graphics
Price of window graphics are determined by the amount of graphic design needed, the type and amount of vinyl to be used, and the installation. An average cost from recent orders were in the range of $2,000 to $3,000 with installation.
Do you serve residential or just commercial?
Commercial, we are setup for mid to large jobs, single orders rarely fit in our bandwidth, so we can't be competitive in price.
Do you provide window graphics for vehicles?
We make fleet graphics, which are orders for multiple vehicles. We do not make single order vehicle window graphics.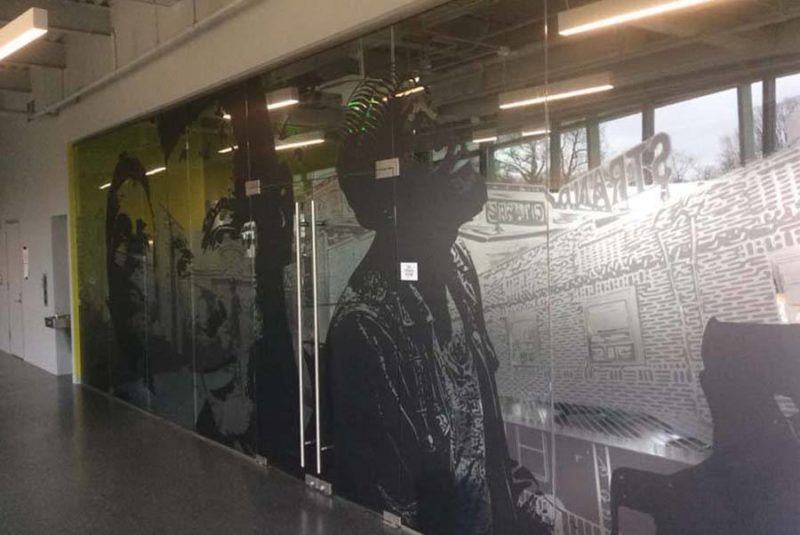 Can you use my image?
Maybe, depends on the resolution. A low-resolution file will be distorted.
Can you create an image for me?
Yes, we have numerous graphic designers on staff to assist with any imagery you need.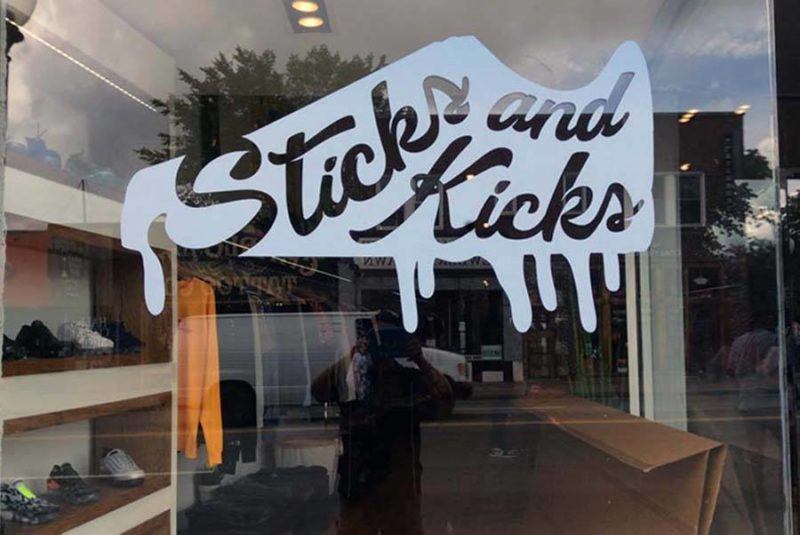 Do you offer frosted privacy window vinyl?
Yes, frosted is a term for a print pattern. We have the capabilities to print white ink and produce any pattern. We an install to any glass, interior or exterior.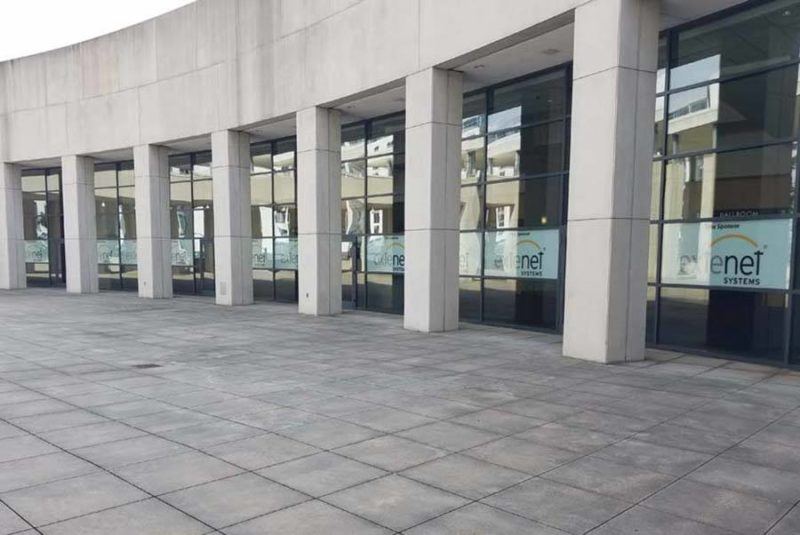 Can I see through the window art?
Yes, we can print on a perforated vinyl that has see-through capabilities.
Can the graphic be cleaned?
Yes, we recommend using a mild soap and warm water.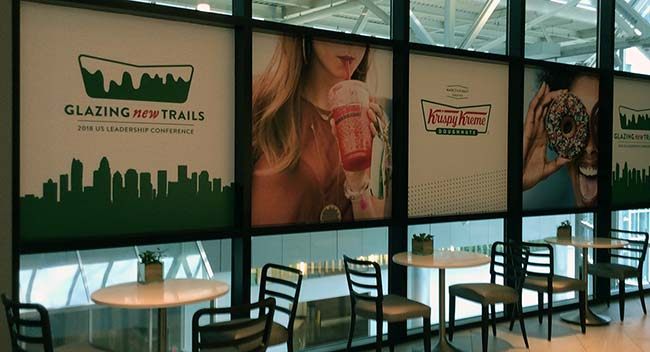 Can it be removed?
Yes, vinyl adhesiveness is measured by "Tack". We have a variety of "low-tack" vinyls that can easily be removed.
Can the vinyl be reused?
In most cases no. We can print smaller murals on a "low-tack" vinyl that can be re-attached. Larger pieces of vinyl will stretch on removal and not adhere properly a second time.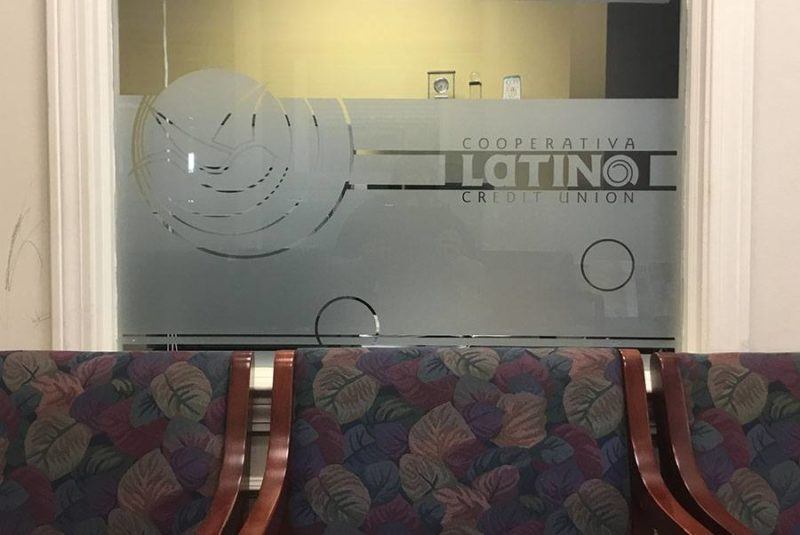 Will the vinyl damage our glass?
In most cases, no. We provide site surveys to ensure the proper vinyl is being applied to the appropriate surface.
What is first and second surface mean?
First surface is applied to the viewing side of the glass, typically the exterior. Second surface is reverse or "mirror image" printed and adheres to the interior side of the glass.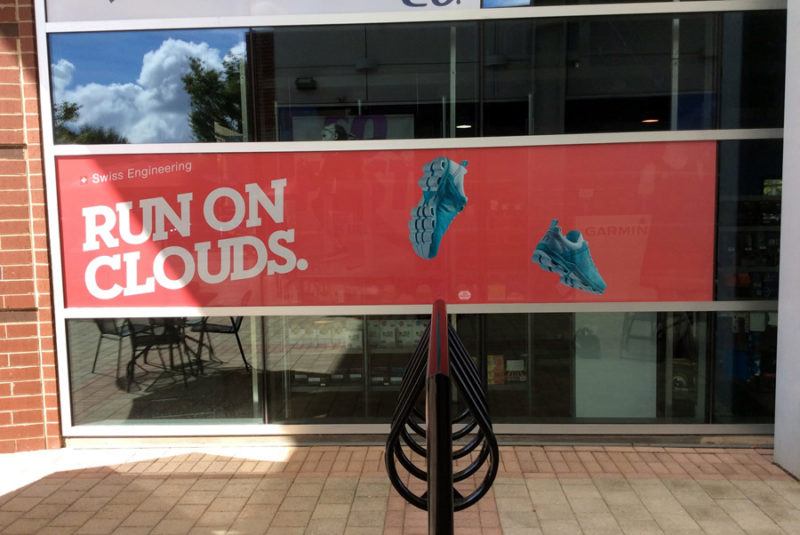 What are the advantages of second surface application?
Second surface application deters vandalism and protects the window art for a longer life expectancy.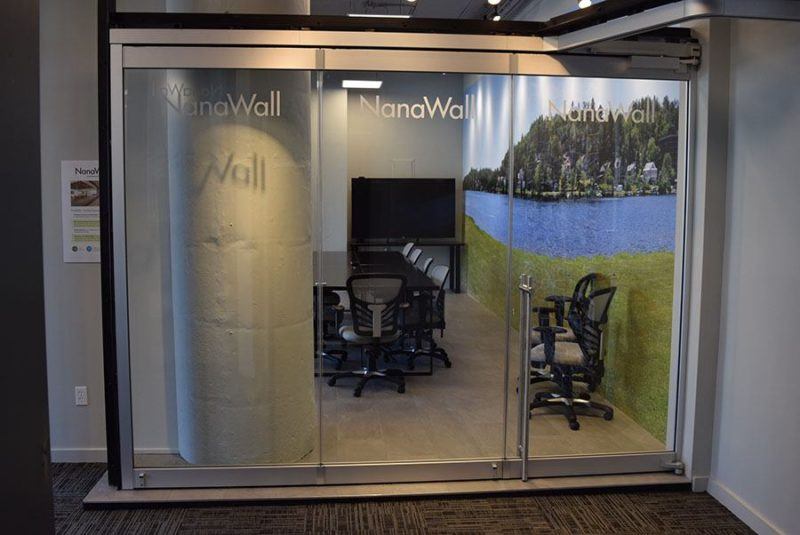 How long does it take to get my window wrap?
Our turn times are 5-10 days from proof approval, we offer expedited services for "Rush" orders.
How long will it take to install?
We estimate 2-3 hours on a typical install.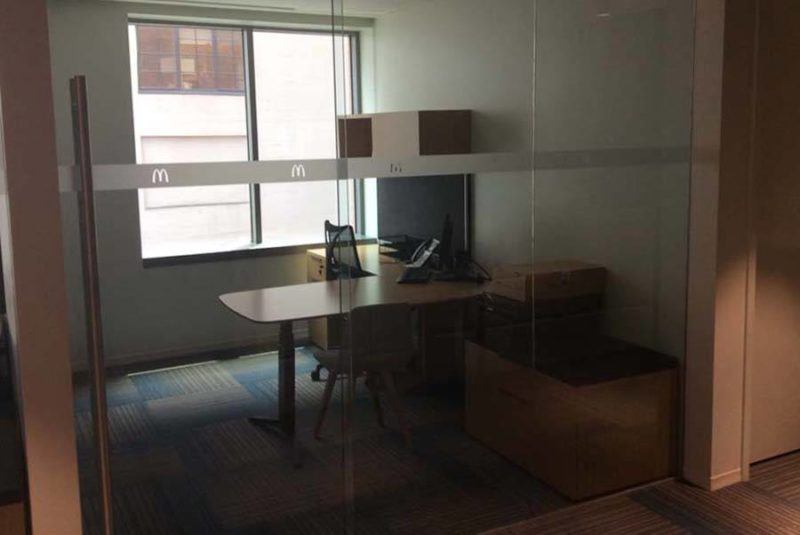 Do you install after hours?
We work at your convenience, weekends and after-hours installation times available.
Joe Gass
Heritage Printing, Signs & Displays
A Veteran Owned Company That Seeks To Honor God By Serving Others
2639 Connecticut Ave NW, Washington DC 20008 (202) 609-9761
2854 Old Washington Road, Waldorf, MD 20601 (301) 843-1995