How Experiential Graphics Transform Corporate Interior Spaces in Baltimore, MD
Tuesday, September 12, 2023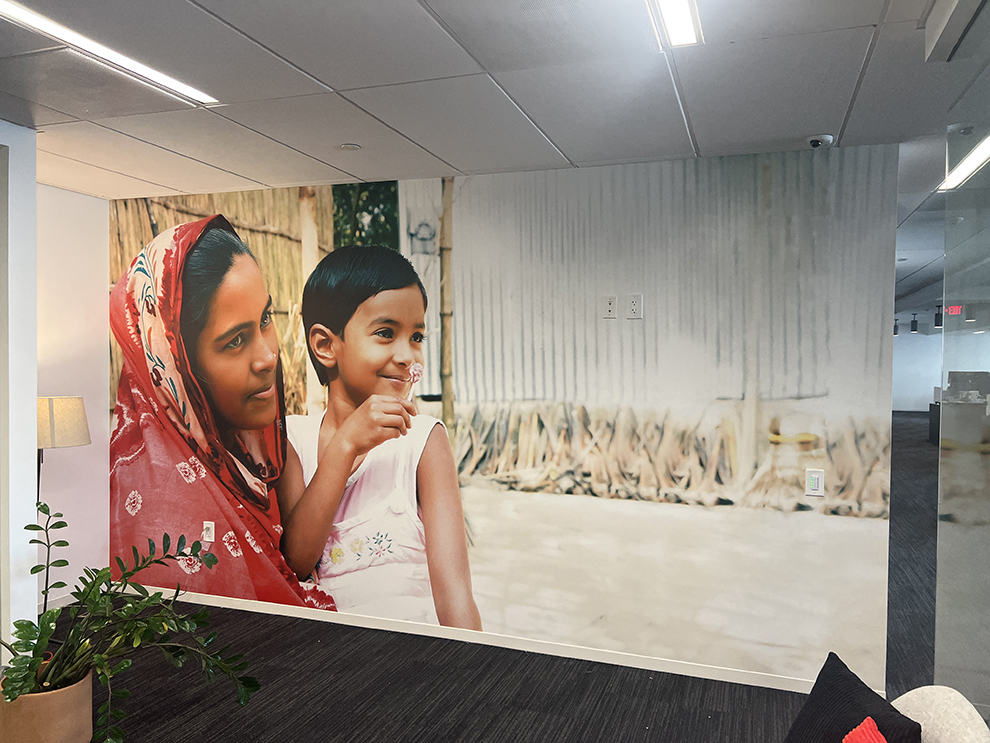 The corporate world in Baltimore is highly competitive, and companies need to think outside the box to attract and retain clients. While they invest heavily in marketing, branding, and advertising, few realize the importance of experiential graphics, which can transform a corporate interior space to reflect brand identity. Experiential graphics are not just attractive images. They represent a long-term investment that can enhance employee morale, company culture, customer relationships, and overall business performance.
Experiential graphics play a vital role in transforming corporate interior spaces in Baltimore, MD. Companies can showcase their brand identity, enhance the customer experience, boost employee productivity, and communicate their values. Experiential graphics are a long-term investment that is cost-effective and requires minimal maintenance. Therefore, it is essential for businesses, small businesses, corporate headquarters, and event venues to incorporate experiential graphics into their interior spaces to attract and retain clients.
What Are Experiential Graphics?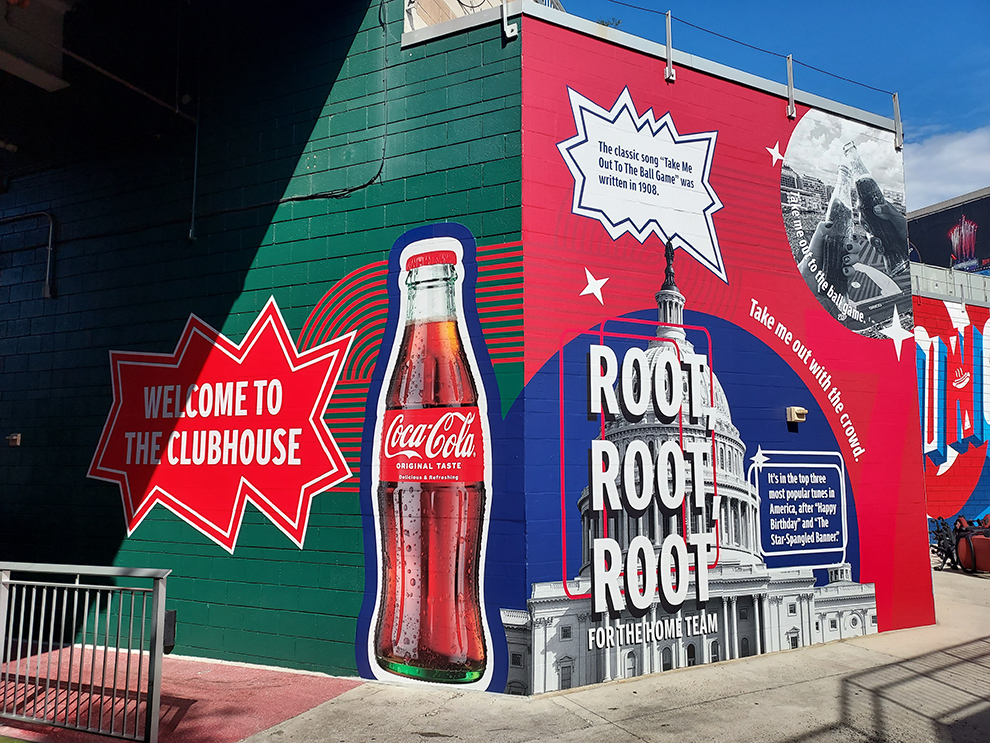 Experiential graphics provide a powerful visual storytelling experience for your audience. They can be used to reinforce brand identity or create an atmosphere of creativity and collaboration within your space. At Heritage Printing, Signs & Displays we understand the importance of creating an impactful experience for your customers. With our experiential graphics, you can create environments that engage customers in meaningful ways and leave them feeling inspired. Our team works with you to develop custom experiential graphics that capture the spirit of your business.
The 5 Benefits of Experiential Graphics on Corporate Interior Spaces
1. Improving Brand Identity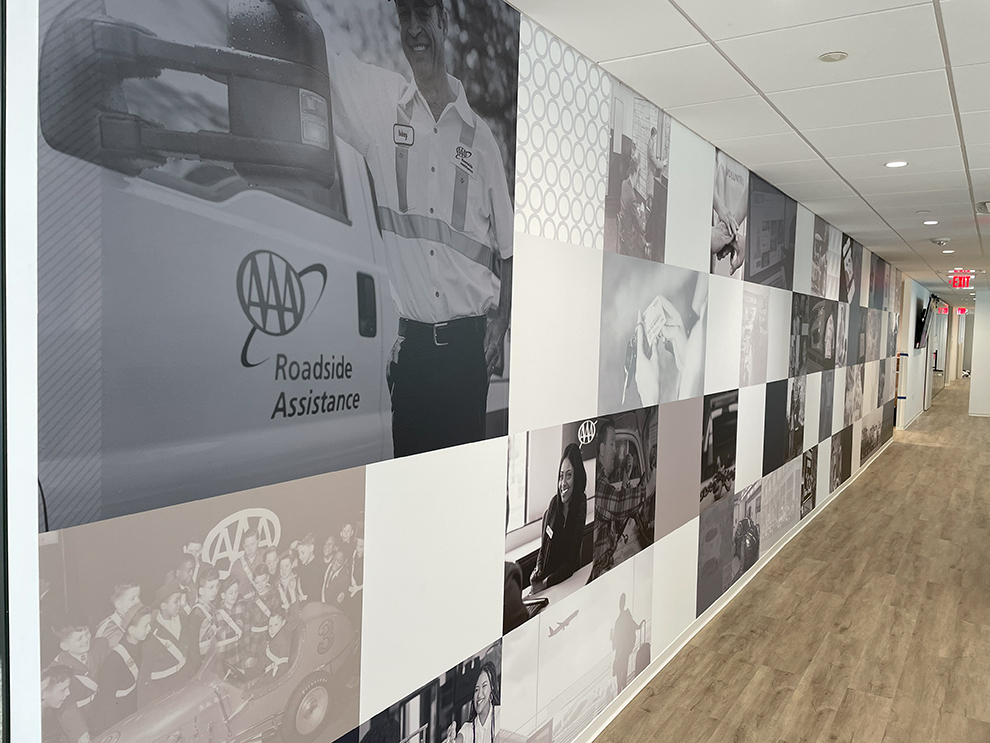 Companies need to create a unique brand identity to differentiate themselves from their competitors. Experiential graphics provide an excellent opportunity to showcase a brand's identity, values, and personality. For example, creative graphics can be used to visually communicate a company's mission statement, history, achievements, and future goals. As a result, visitors and customers will be able to identify a company's brand identity quickly.
2. Enhancing Customer Experience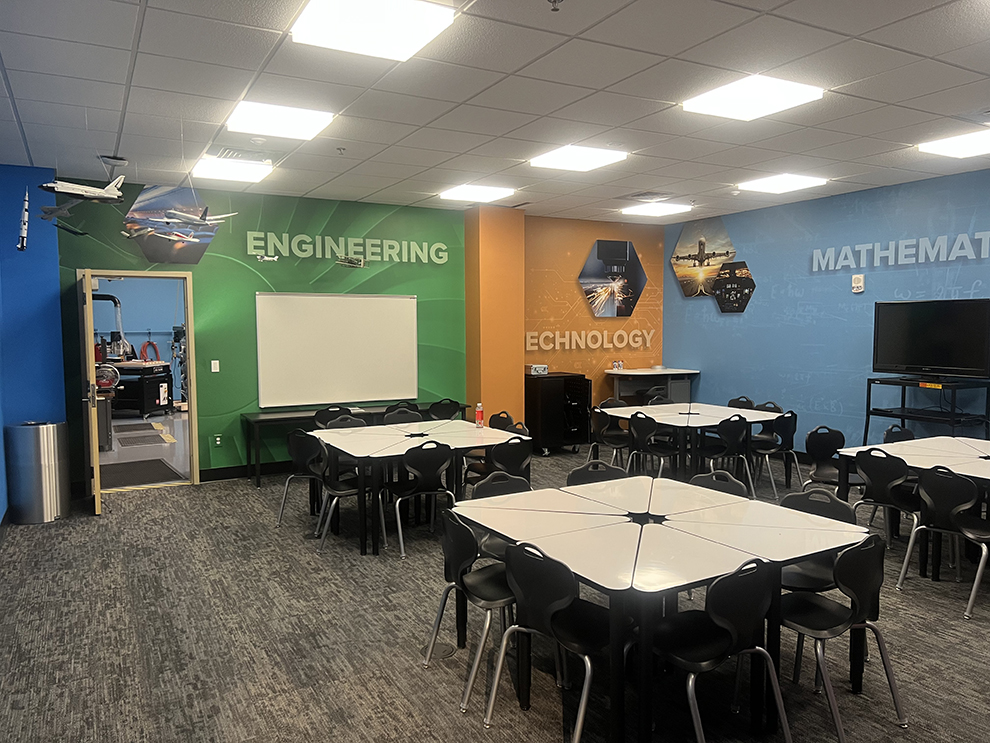 An experiential graphic can provide a memorable experience for visitors and customers. This is because people tend to remember more of what they see than what they hear. For example, an office wall that has a mural that reflects the company's culture can impress customers and make them feel comfortable and familiar with the business culture. This creates a welcoming and comfortable environment for customers.
3. Boosting Employee Productivity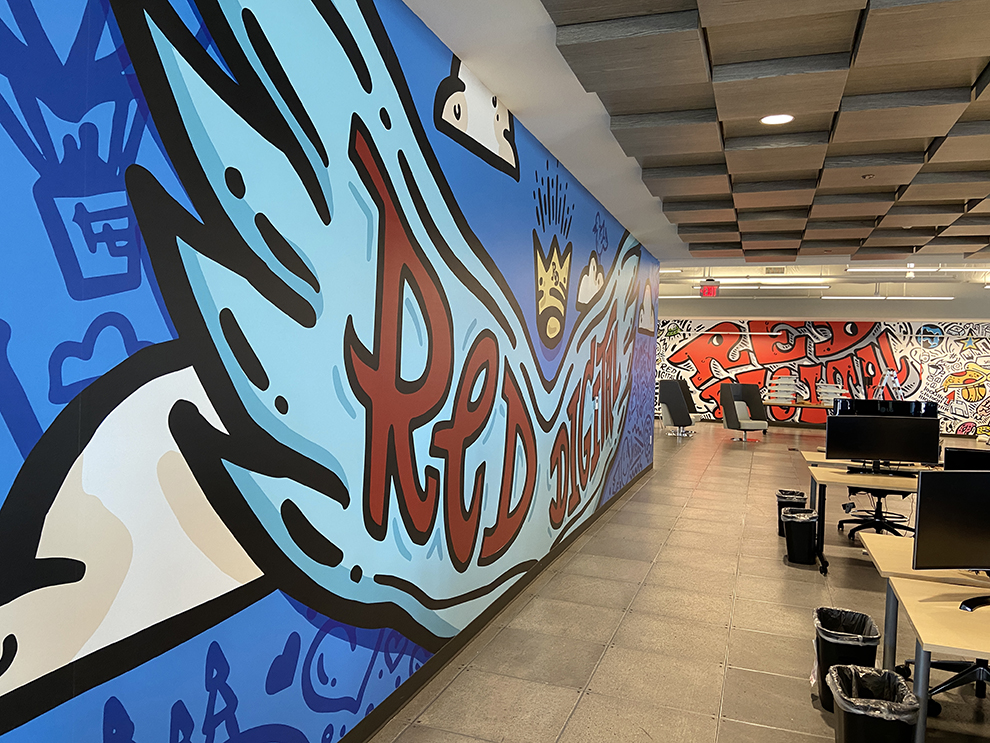 A corporate brand is not just meant to attract customers and clients, but it also plays a significant role in employee satisfaction. Experiential graphics that reflect a company's culture, values, mission statement, and history can boost employee morale. For example, a company that portrays its history through graphics motivates employees to uphold the company's legacy, leading to greater employee productivity and retention rates.
4. Communicating Company Values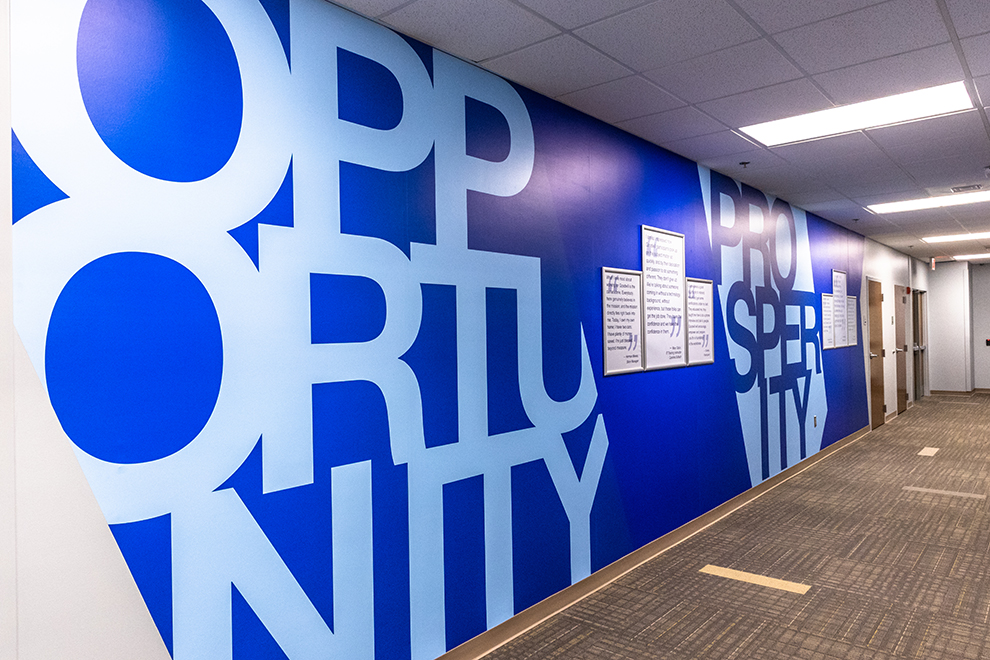 An experiential graphic also communicates a company's values, such as social responsibility, customer satisfaction, and environmental awareness. When clients see such graphics, they feel that the company shares their values, leading to greater customer satisfaction and brand loyalty.
5. Cost-Effective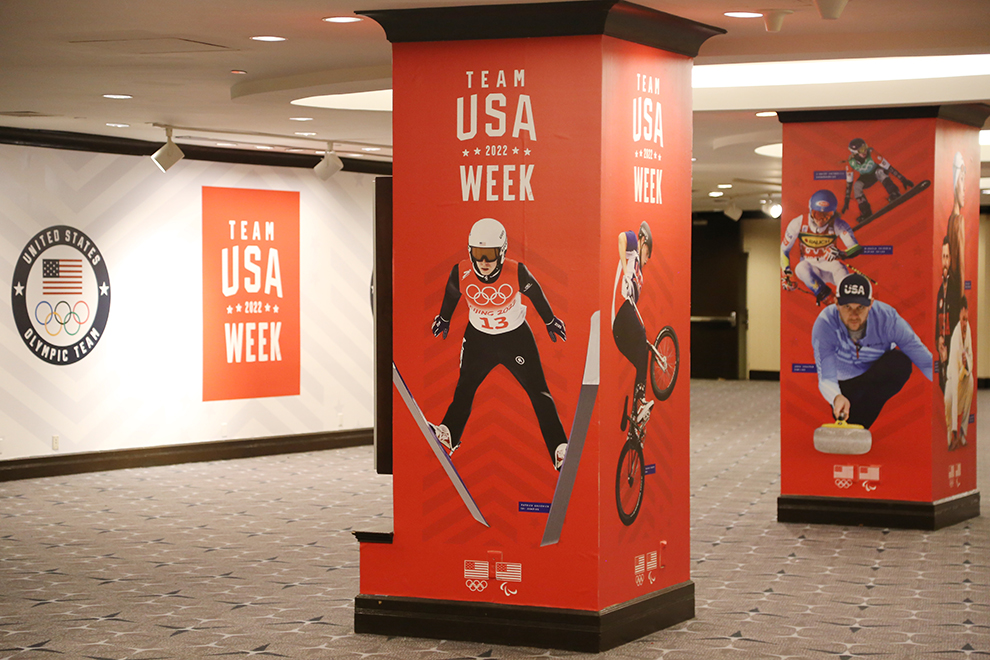 Experiential graphics are a long-term investment that can benefit a company for years to come. The beauty of experiential graphics is that they are customizable, meaning that they can be tailored to suit a company's budget. Besides, they are durable and require minimal maintenance costs, making them a cost-effective way to improve corporate interior spaces.
Popular Applications of Experiential Graphics in Baltimore, MD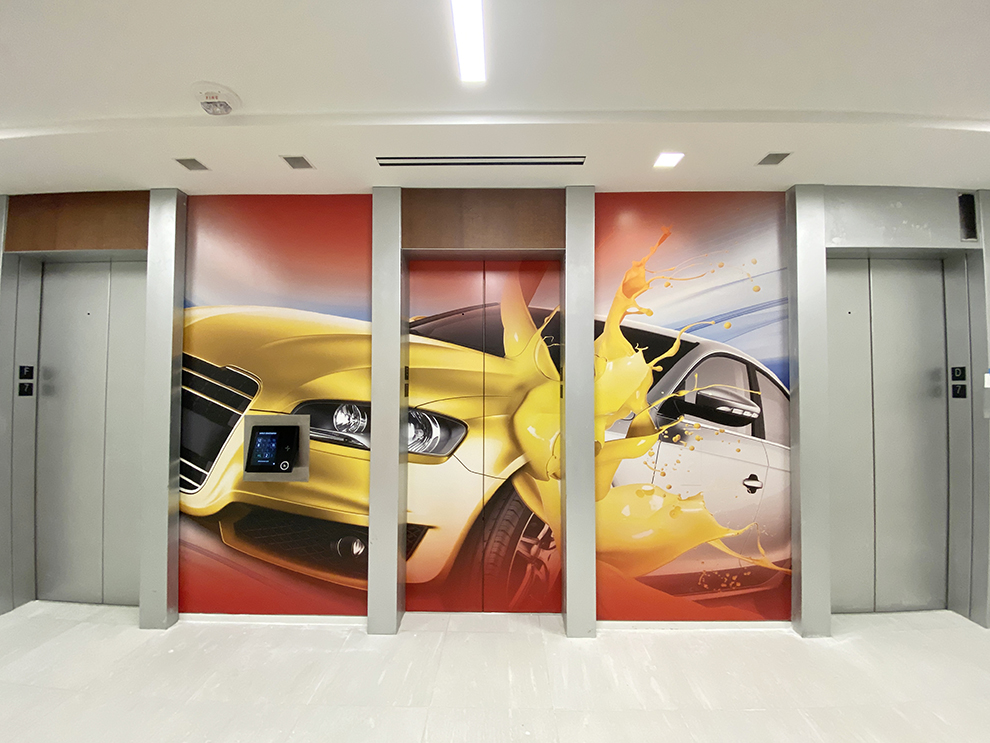 Elevator wraps are a powerful tool in experiential graphics, transforming an everyday journey into an immersive brand experience. These impactful graphics take advantage of the confined space to capture your audience's attention. Whether it's promoting a new product, reinforcing your brand message, or creating a themed environment, our expert team at Heritage Printing, Signs & Displays can provide high-quality, vibrant elevator wraps that engage and inspire. Elevate your branding strategy with our expertly crafted elevator wraps.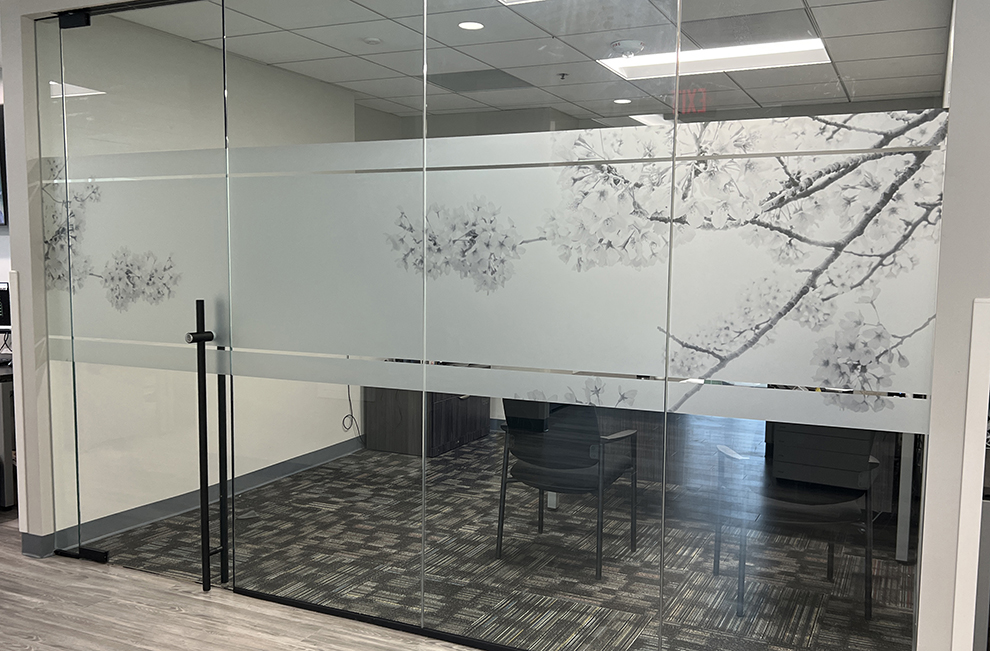 Frosted vinyl brings an elegant touch to your interior spaces while serving as a practical solution for privacy and light control. This versatile material can be cut into intricate designs, displaying your logo or other branding elements in a subtle yet effective manner. Heritage Printing, Signs & Displays creates and installs frosted vinyl applications that not only enhance your space visually but also contribute to a pleasant and productive atmosphere. Our intricately designed frosted vinyl graphics can enhance your customers' experience in your space.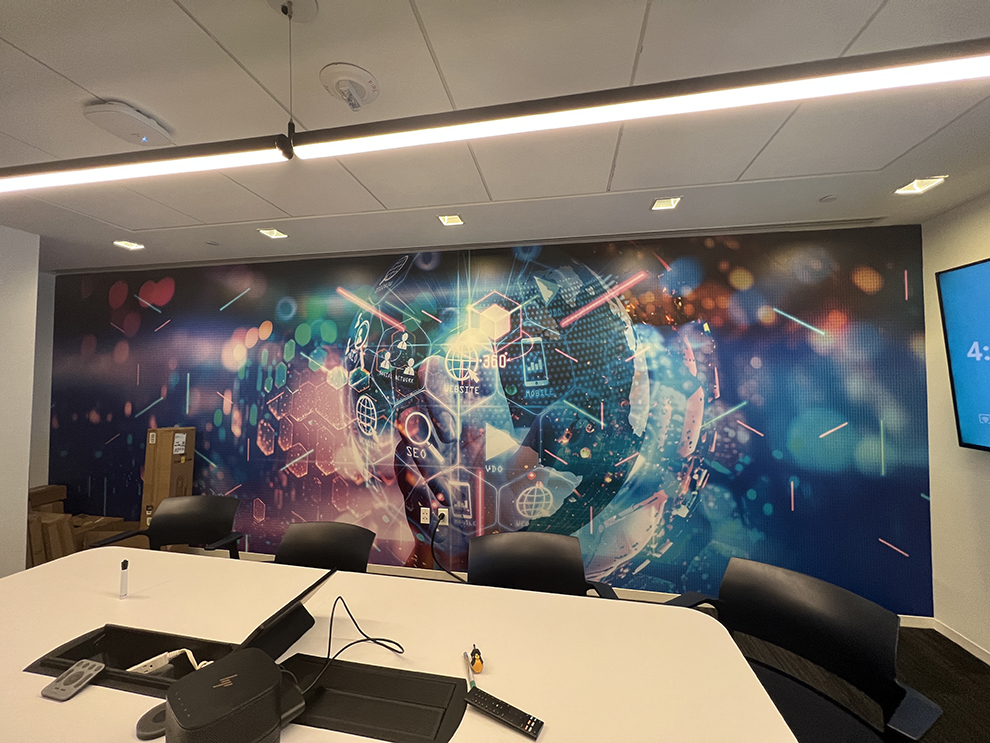 Transform your walls into engaging visual narratives with our custom wall wraps. This form of experiential graphics is an excellent way to utilize large spaces to tell your brand story, promote products, or create immersive environments. Our experienced team harnesses the power of high-quality materials and cutting-edge printing technology to produce vibrant, captivating wall wraps. Trust us to turn your blank walls into compelling marketing tools that resonate with your audience.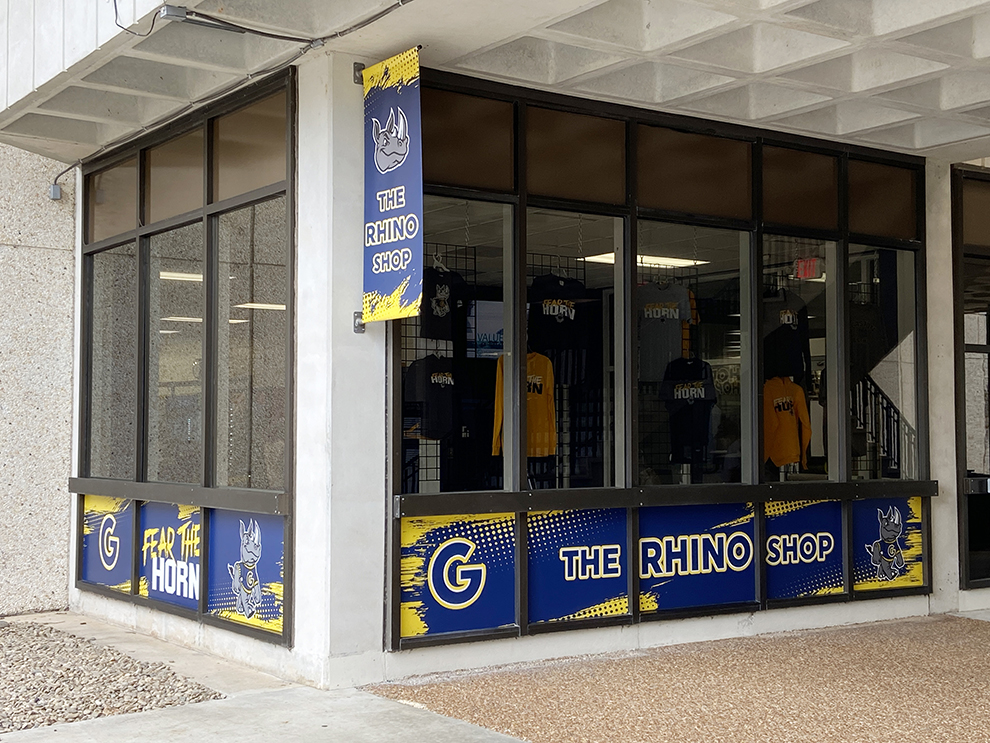 Your storefront is the first point of contact with your customers, making it crucial to create a positive and lasting impression. With our custom storefront graphics, you can effectively communicate your brand identity, promotional offers, or other essential information. Our team Heritage Printing, Signs & Displays is skilled in creating visually stunning and impactful storefront graphics that draw in customers and promote your brand. Turn your storefront into a dynamic advertising platform with our expertly designed graphics.
Why You Should Choose Experiential Graphics from Heritage Printing, Signs & Displays for Your Corporate Interior Space in Baltimore, MD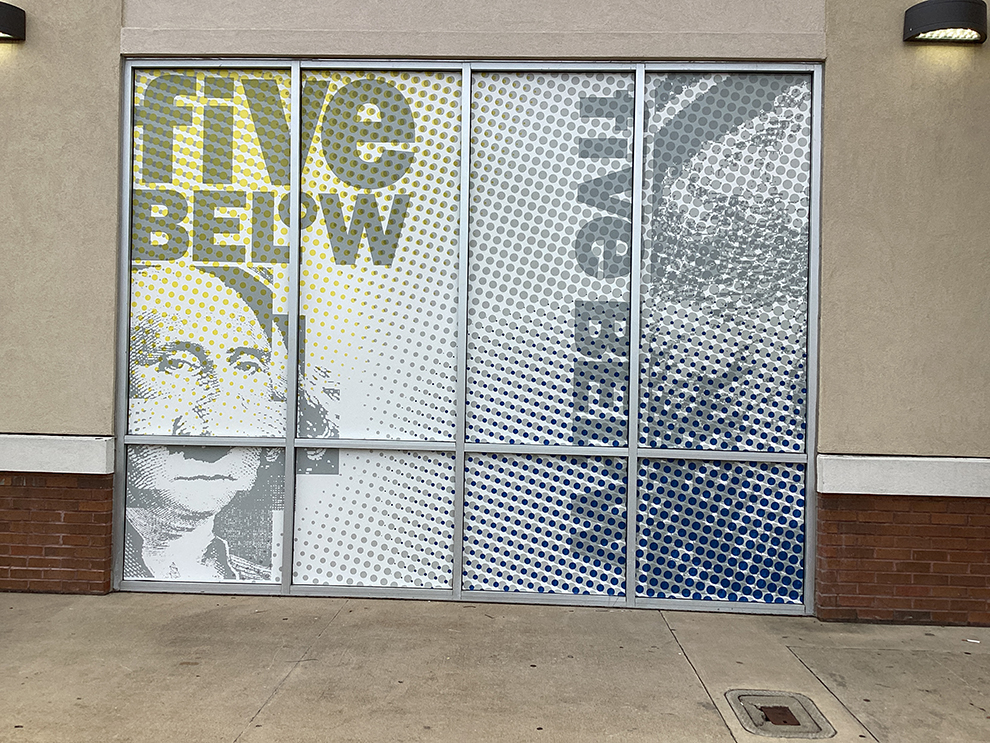 When it comes to creating a corporate interior space that communicates your brand's story, Heritage Printing, Signs & Displays offers a comprehensive suite of services for businesses in Baltimore, MD. Founded in 1977, we provide custom signs, wall wraps, and trade show displays that are designed to leave a lasting impact. Our experienced team specializes in experiential graphics that bring your vision to life. We understand the importance of having an environment that captures the spirit and essence of your business, and that is why we provide creative solutions that will engage your customers in a unique way. We have earned hundreds of 5-star reviews for the custom signs and graphics we have installed in Baltimore, MD.
We Use State-of-the-Art Technology and Expert Sign Installation Services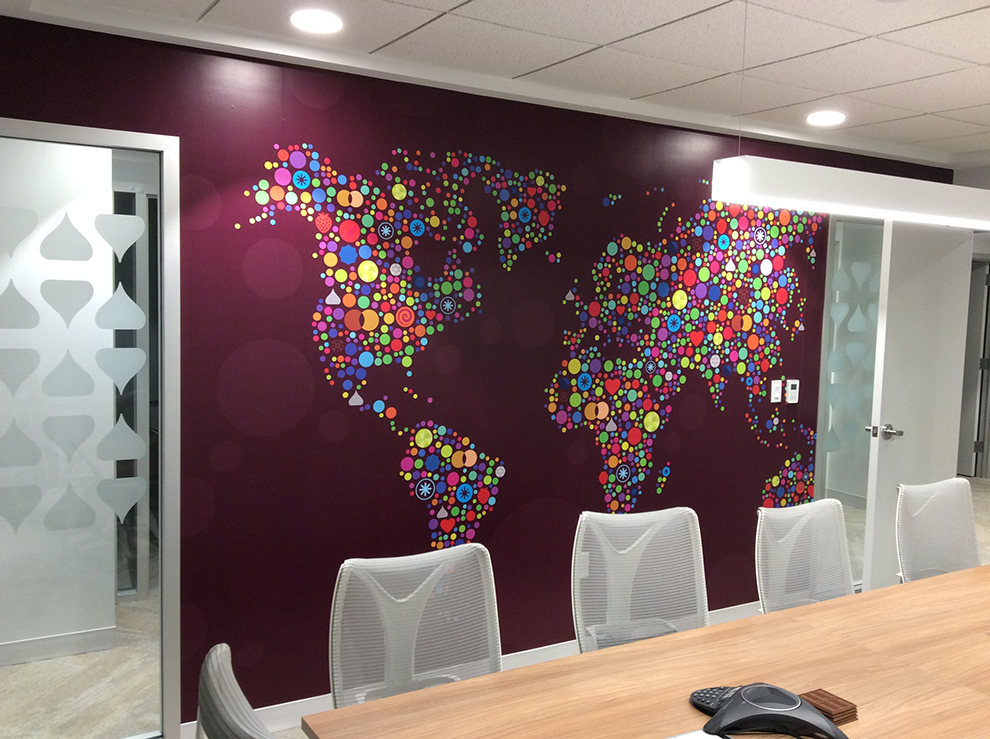 Your business is unique and that is why we offer a customizable approach for corporate interior spaces in Baltimore, MD. We will work with you to ensure that the experiential graphics are tailored to fit your objectives and create an environment that reflects your brand identity. Our team will provide you with creative solutions that bring your vision to life and give you the opportunity to create an immersive experience for your customers. At Heritage Printing, Signs & Displays we are committed to delivering top-notch experiential graphics that capture the spirit of your business. With our team's expertise in design, fabrication, and installation, you can be sure that your experiential graphics will create a lasting impression and provide an engaging experience for customers.
Call Heritage Printing, Signs & Displays for New Experiential Graphics in Baltimore, MD
If your company or organization in Baltimore, MD wishes to have experiential graphics printed and installed in your corporate interior space, call Heritage Printing, Signs & Displays at (301) 843-1997. Or Get a Quote for free using our convenient online form. Our team of signage experts will work closely with you to deliver impactful experiential graphics that will transform your space and leave a lasting impression on your target customers. We look forward to working with you!
#customsigns, #wallwraps, #tradeshowdisplays, #storefrontgraphics