The Best Event Displays to Help Your Company Stand Out in National Harbor, Maryland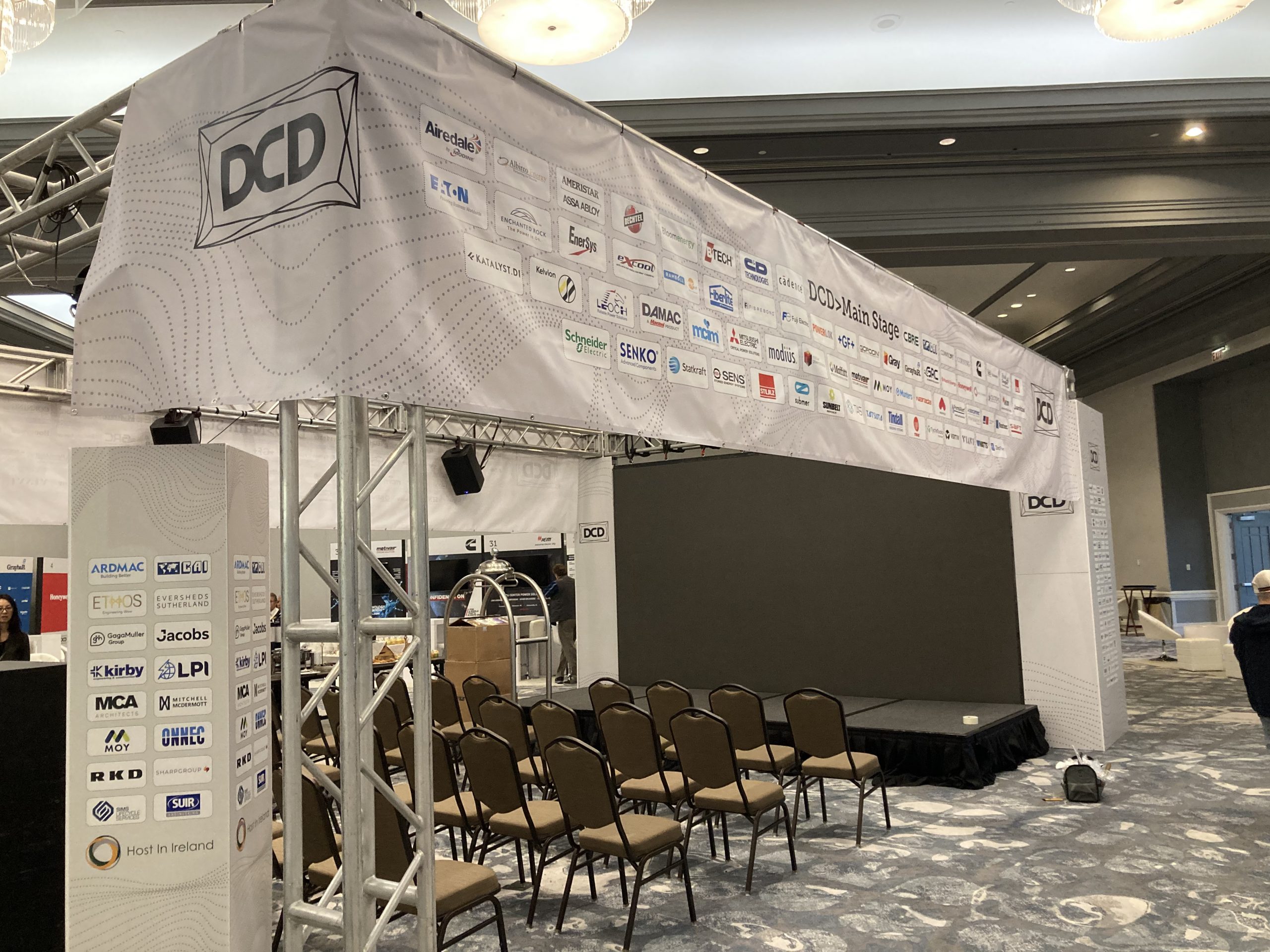 Trade Show Displays in National Harbor, Maryland: How to Make a Lasting Impression
Trade shows are a powerful marketing tool for companies looking to gain exposure and attract new customers. National Harbor, MD hosts numerous conventions and events throughout the year. However, with so many companies in surrounding communities such as Oxon Hill and Fort Washington vying for attention, it's important to make sure your organization stands out from the crowd. That's where trade show displays and event signs can make all the difference. We specialize in creating custom trade show displays that are sure to attract your audience and leave a lasting impression.
A professional trade show display company like Heritage Printing, Signs & Displays can not only help you design and create a display that is both effective and visually appealing, but also set it up and take it down for you so you can focus on making your event a success.

Attracting Your Audience with Trade Show Displays
Trade show displays are more than just a booth with your company's name displayed. The most eye-catching trade show displays are a combination of elements including banners, brochures, table runners, event towers, and/or custom fabrications that speak to what makes your organization special. These elements work together to create a cohesive, professional image that is sure to attract the attention of potential customers.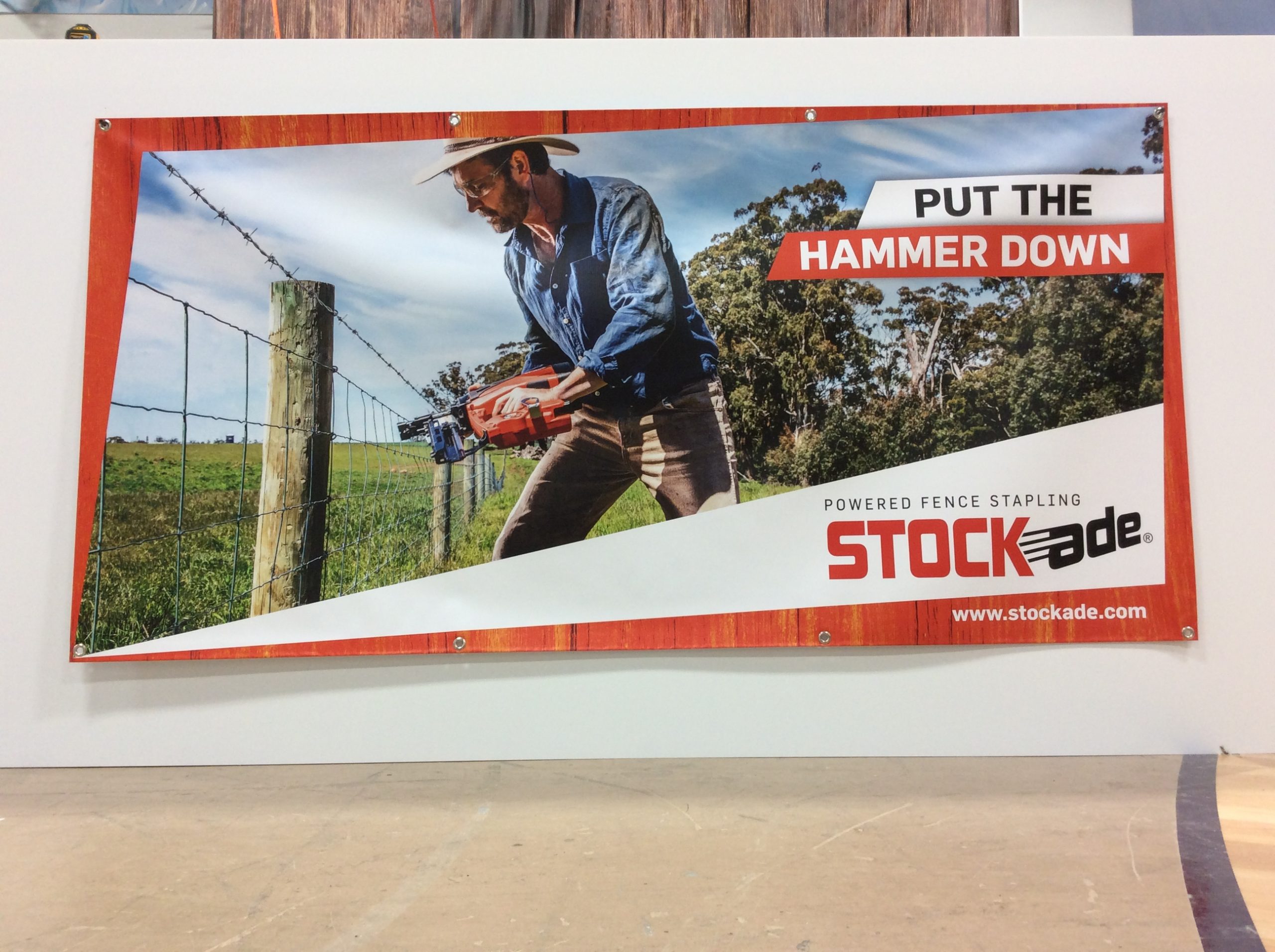 Vinyl banners can withstand outdoor conditions and can be hung or suspended using a variety of methods. They are also available in a wide range of sizes and can be customized with text, images, and graphics to suit the specific needs of an event. Whether it's a grand opening, a charity fundraiser, or a convention, vinyl banners are an excellent way to attract attention and convey a message. They are also easy to store and transport, making them a great option for events that are held in multiple locations.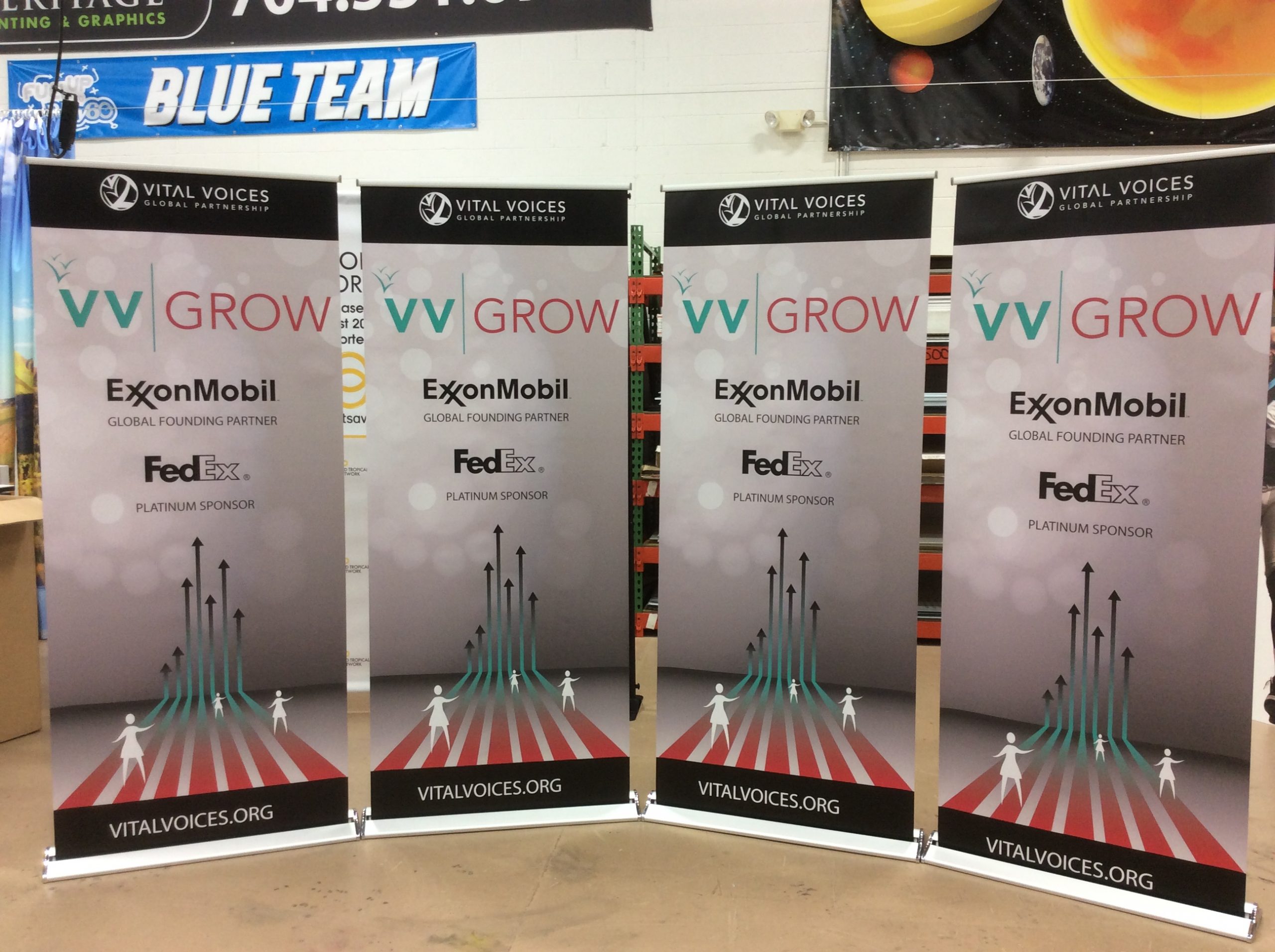 Retractable banners are a dependable advertising vehicle for both indoor and outdoor events. They're portable, durable, and reusable. Plus, they're easy to assemble and can be set up right alongside your main booth at a trade show, so they're a worthy consideration to help complete your trade show display.
Step and repeat banners are an ideal way to not only boost your company's brand, but encourage people to take photo opportunities in front of your brand. If your company is sponsoring an event, a step and repeat banner can be a particularly effective piece of advertising since your brand will be seen by virtually all of the attendees at an event.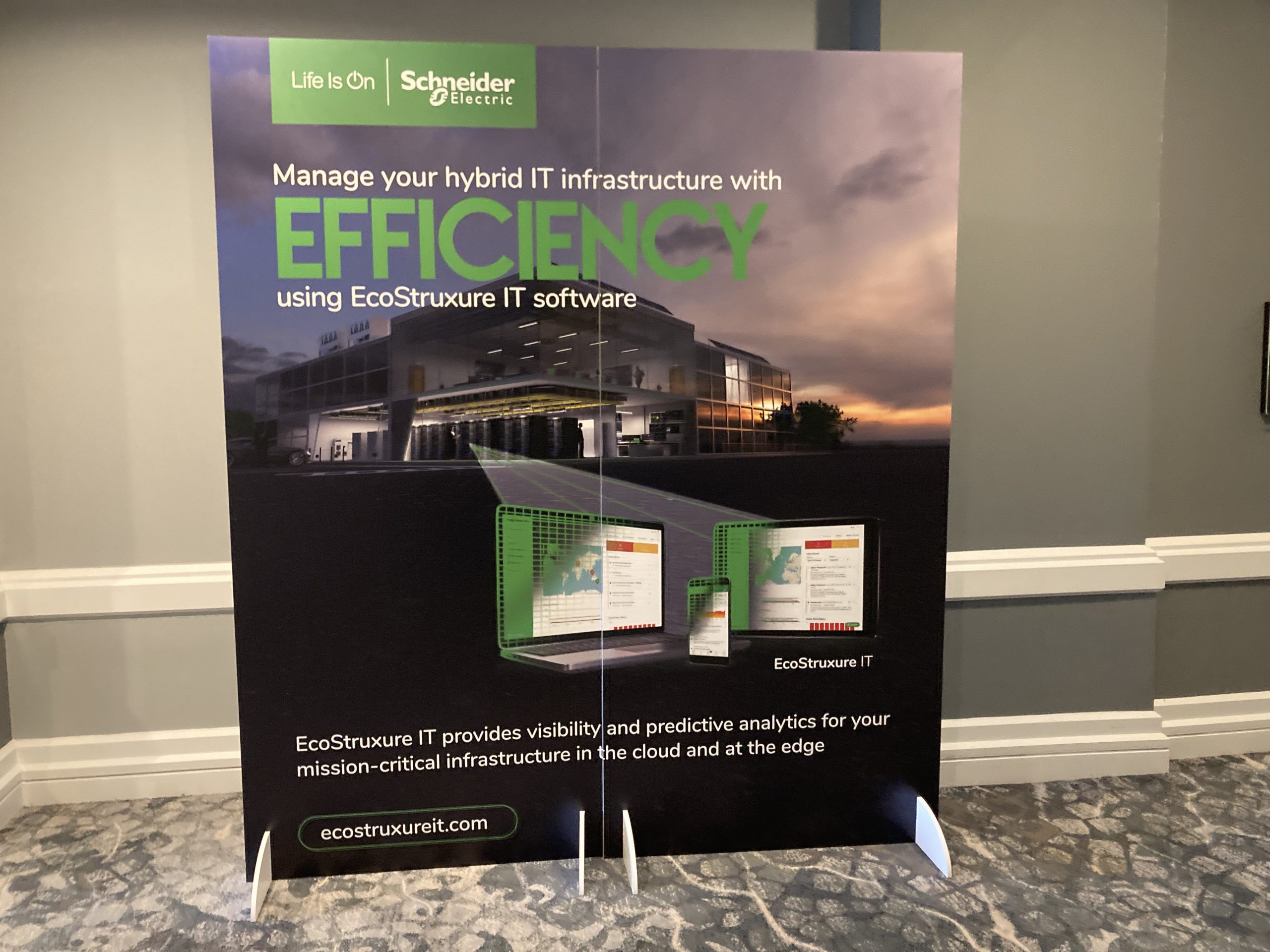 Meter Boards: Effective Temporary Signage
Meter boards are effective, freestanding temporary signage that can work for both indoor and outdoor events. When utilized effectively, meter boards can be the extra ingredient that takes your trade show display to the next level!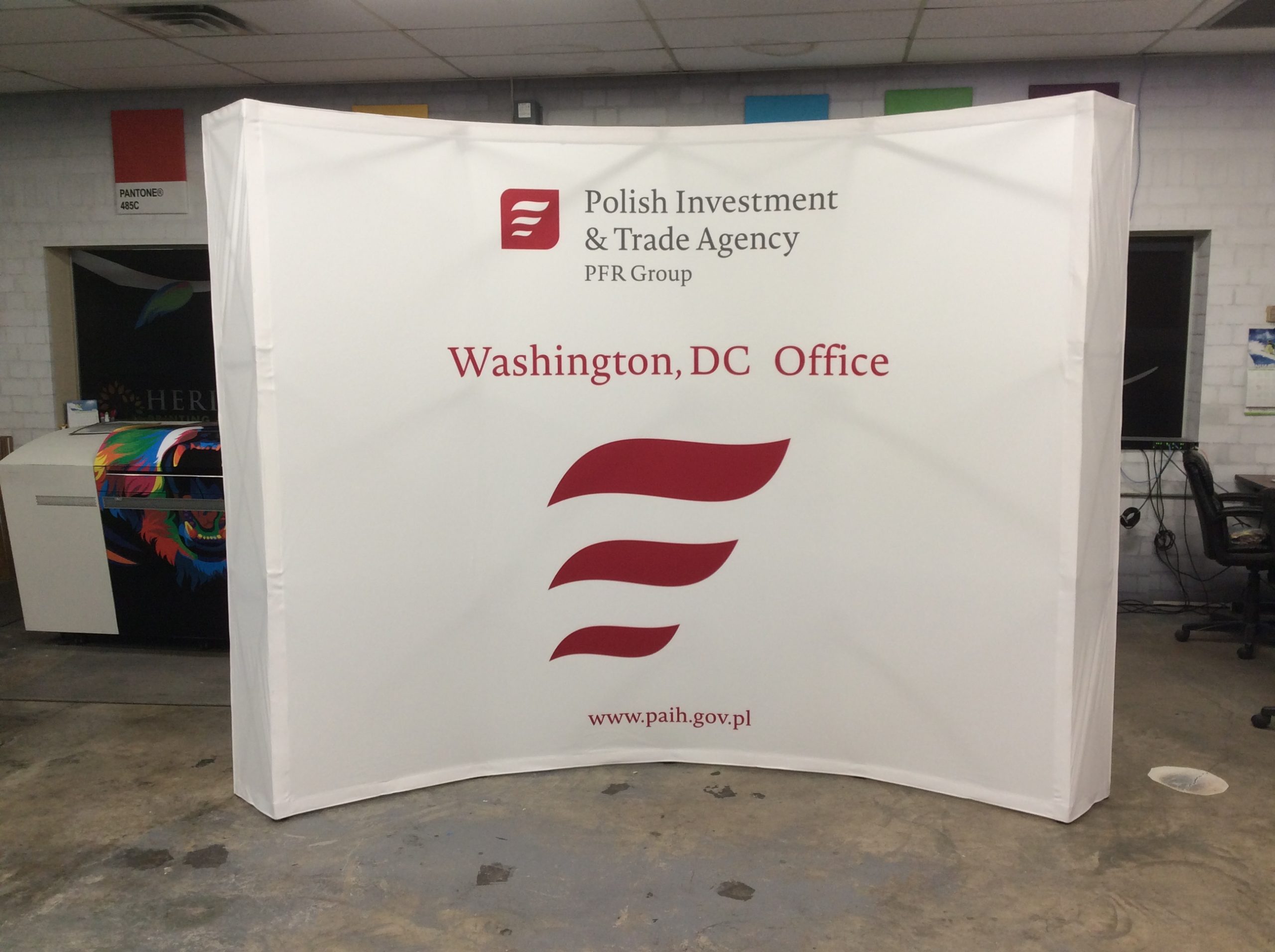 If you need something larger, we also provide premium hop-up displays that do the work of a banner stand, but can be as large as you need them to be. Our hop-up fabric displays allow you to easily set up and break down your backdrop banner in minutes, which is very convenient at conventions, trade shows, and business meetings when you're alone. Every hop-up we print comes with a sturdy travel bag, making it easy to transport and reuse.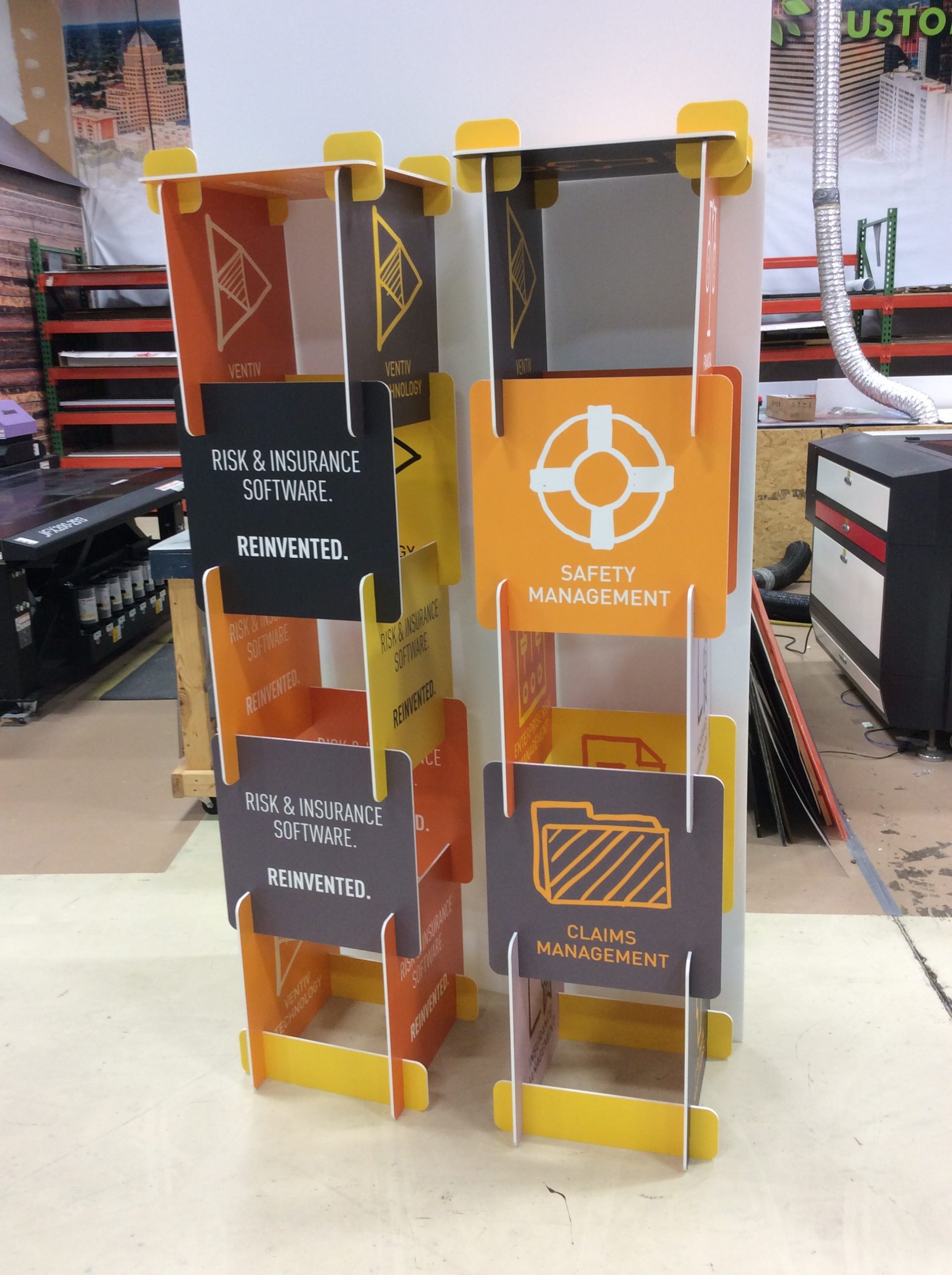 Event Towers: Customizable and Space-Saving
Event towers have maintained an enduring appeal at trade shows and conventions because of their ability to provide messaging and imagery for your company from multiple angles while being judicious with space and materials. Event towers can be both large and small, and since they are highly customizable, they can be an effective component of your custom trade show display.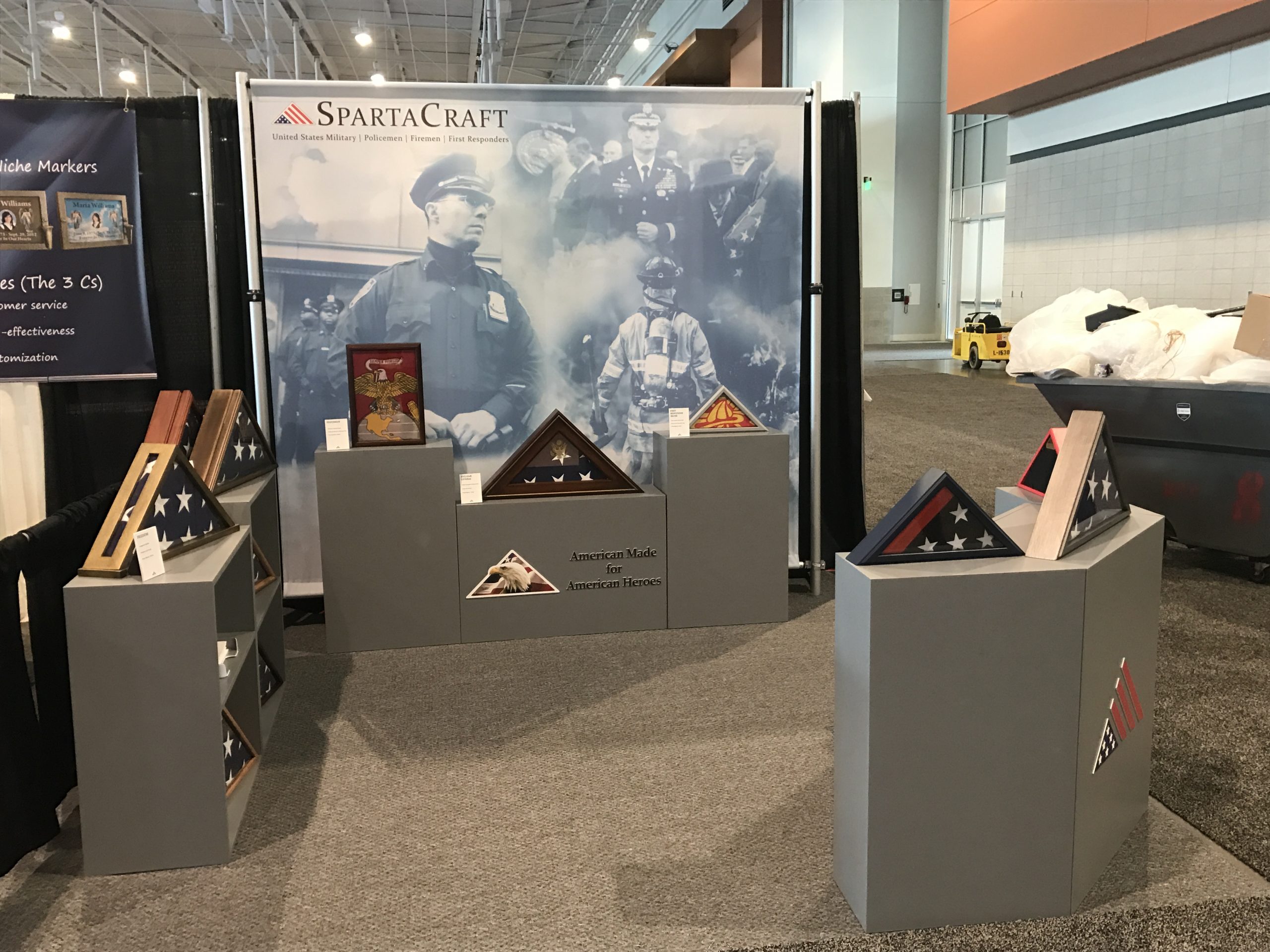 Backdrops: Highlighting Your Company
Backdrops can be made of fabric, vinyl, or mesh and can serve a variety of purposes, including providing photo opportunities, displaying your company logo or your sponsors' logos, or highlighting an upcoming product or event from your business. Backdrops can also be the first aspect of your custom trade show display that your potential customers see, so they shouldn't be forgotten about as you construct your new display.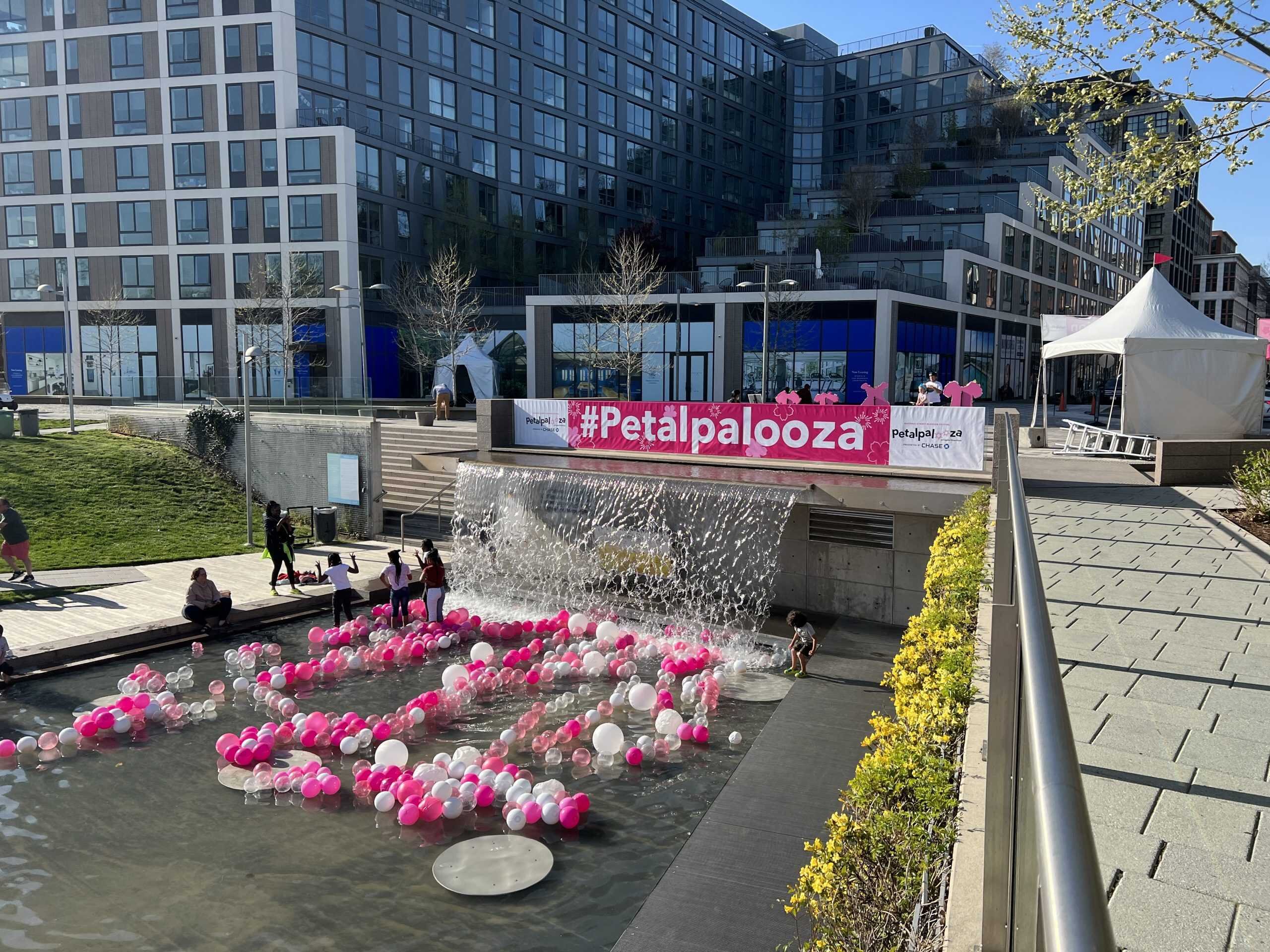 Many outdoor events in the National Harbor area take place outdoors, which requires outdoor event signage to match. Custom printed on both sides, our vibrant outdoor banners and event signs are durable, reusable, and affordable. The materials we use are able to withstand sun exposure and adverse weather conditions.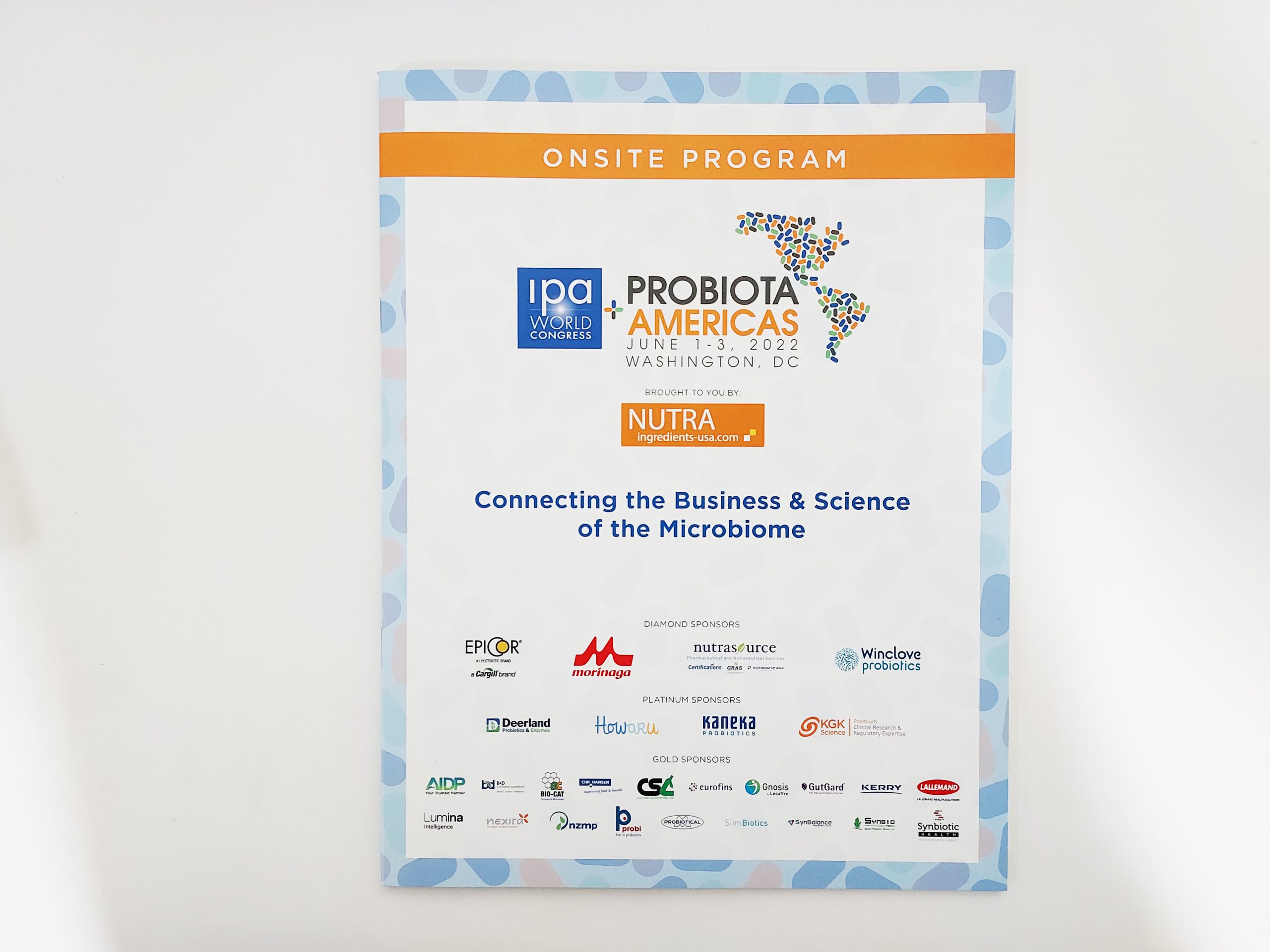 At Heritage Printing, Signs & Displays, we can assist you in setting the stage for your presentation with conference materials that make the same great first impression on your customers. We specialize in commercially printed materials such as booklets and brochures to help give potential customers and collaborators an idea of your company's products and key features in a visually captivating printed form.
Common Considerations for an Effective Trade Show Display
No matter what type of signage you require, there are many variables that we consider before collaborating with your team to construct a trade show setup or print new signage in time for your event. These are a few common considerations we keep in mind prior to fabricating your new trade show display:
Keep It Simple: A cluttered display can be overwhelming and confusing to potential customers. Stick to a simple, clean design that is easy to navigate and understand.
Make It Interactive: People are more likely to engage with a display that allows them to interact with it. Consider incorporating interactive elements, such as touch screens or product demonstrations, into your display.
Use High-Quality Graphics: High-resolution graphics and images can help make your display more visually appealing and help it stand out. Make sure to use high-quality images and graphics that are clear and easy to read.
Use a Consistent Color Scheme: Using a consistent color scheme can help tie your display together and make it more visually appealing. Choose a few colors that complement each other and use them throughout your display.
Use Lighting to Your Advantage: Lighting can be used to draw attention to specific parts of your display and make it more visually appealing. Consider incorporating spotlights or other lighting effects into your display.
Use Multimedia: Multimedia can help set your trade show display apart! Incorporating videos, images, and other multimedia elements can help make your display more engaging and interesting to potential customers.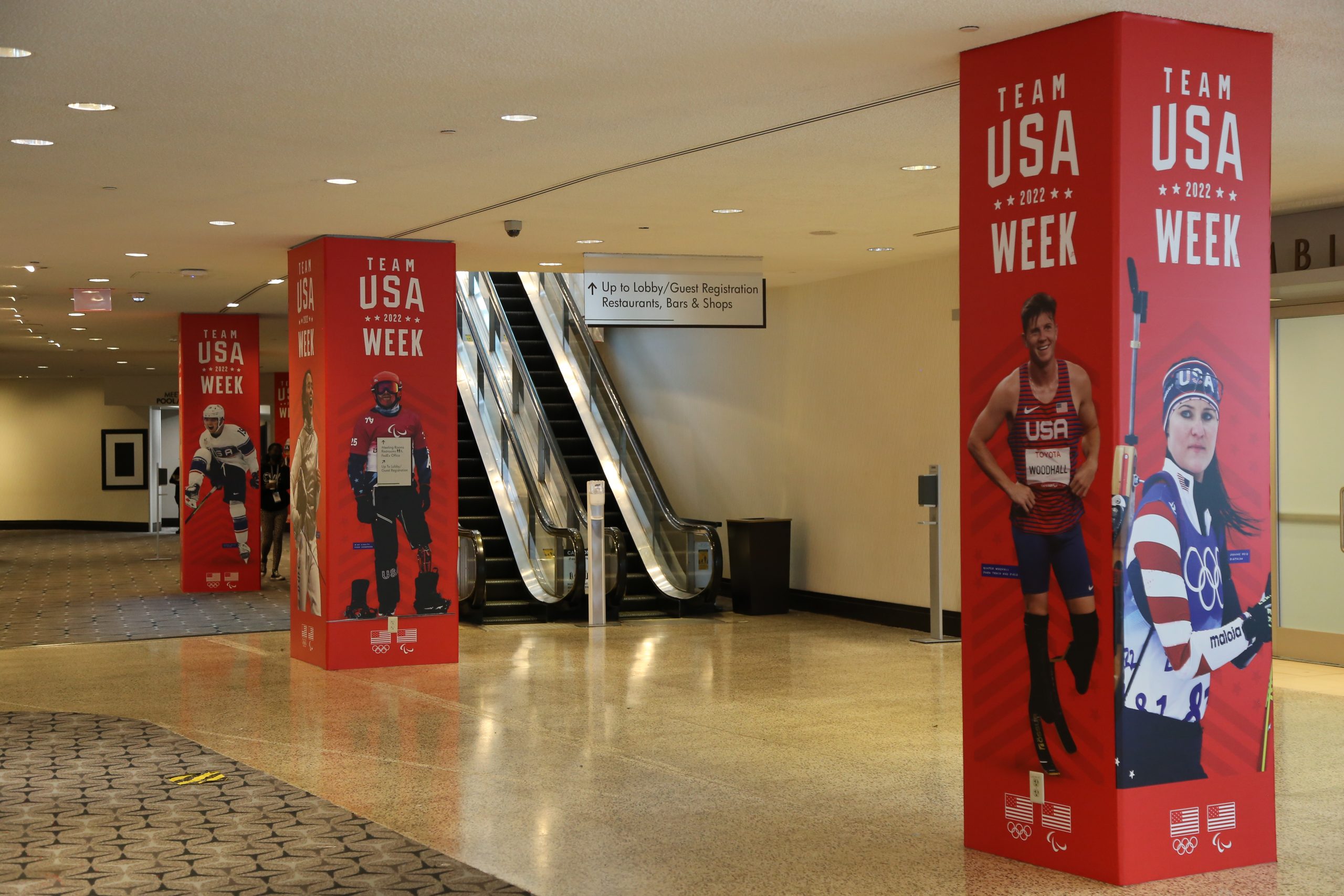 Why Choose Heritage Printing, Signs & Displays for Your Trade Show Displays?
Heritage Printing, Signs & Displays is a family and veteran-owned business that has been in operation since 1977. We have decades of experience creating and installing award-winning signage in the Mid-Atlantic and Southeast regions and understand the unique challenges businesses in the area face. However, it's our commitment to exceeding customer expectations that sets us apart from other sign makers. We prioritize outstanding customer satisfaction and timely completion with each sign we fabricate and install. Our signs are of the highest quality to ensure that your company's brand is represented in the best possible way. At Heritage Printing, Signs & Displays, your satisfaction is our top priority.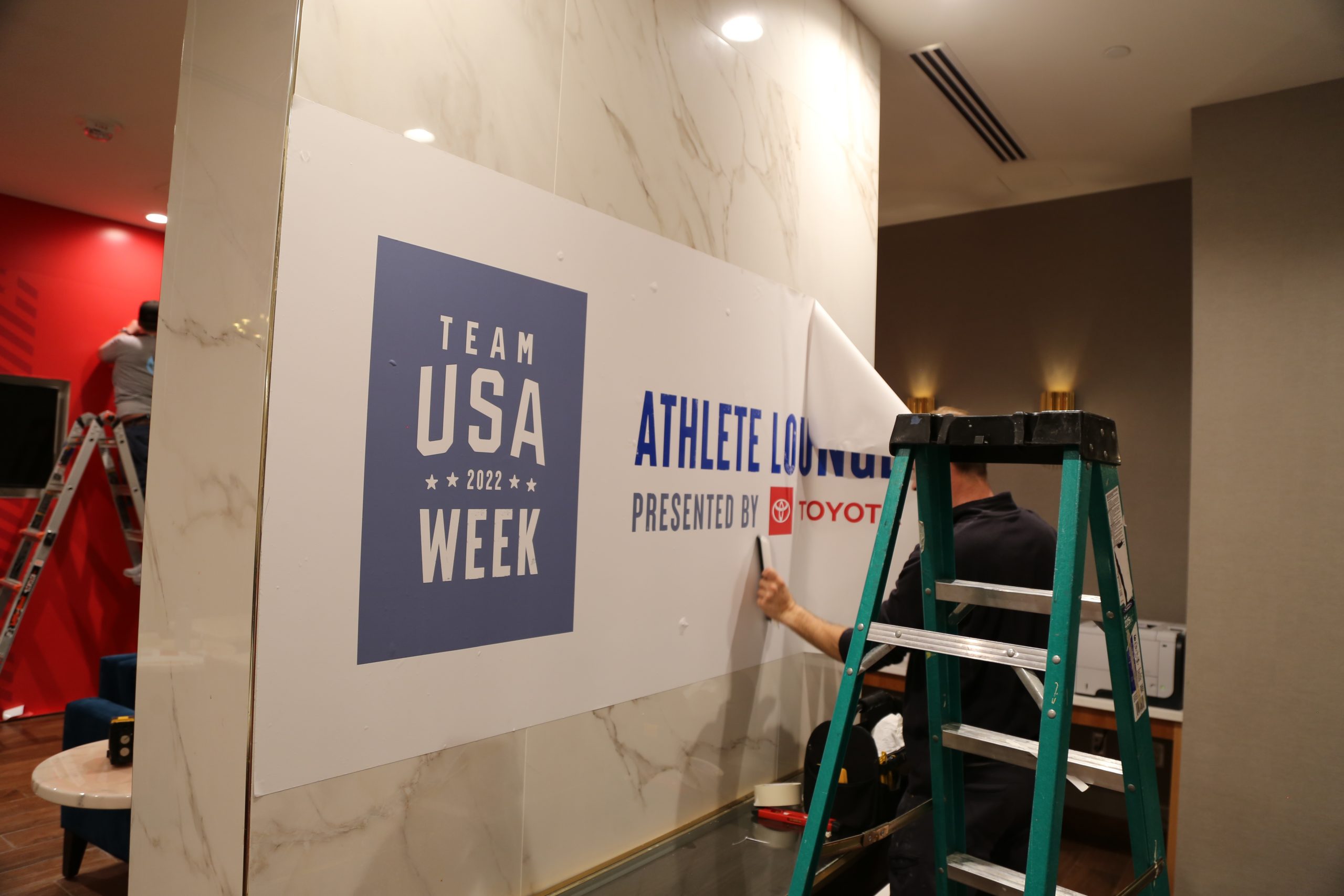 Our Sign Installation Process Is Streamlined and Hassle-Free
What makes our team at Heritage Printing, Signs & Displays stand out from other DC sign shops is our exceptional customer service and streamlined sign installation process. When you contact us for new event displays, one of our project managers will assess your signage goals, timeline, budget, and any other challenges you may be facing. After the initial assessment, we schedule a site visit to conduct an onsite survey, take measurements, and address any concerns. We then draft a final proposal, which once signed, sets an installation date for our team to install your new trade show displays without disrupting your daily operations. Our team has mastered the balance of efficiency and quality, ensuring that your new trade show display amplifies your brand and forms a connection with your target customers.
Ready to Get Started? Contact Us Today for Your Custom Trade Show Displays
At Heritage Printing, Signs & Displays, we are dedicated to creating unforgettable trade show displays and event signs in National Harbor, MD. If you're ready to get started, give us a call at (202) 609-9761 or request a free quote through our online form. Our team can't wait to work with you!
#Banners, #RetractableBanners, #StepandRepeatBanners, #MeterBoards, #EventTowers, #Backdrops, #OutdoorEventSigns