The Most Appealing Lobby Signs and Graphics in Washington, DC
Tuesday, September 26, 2023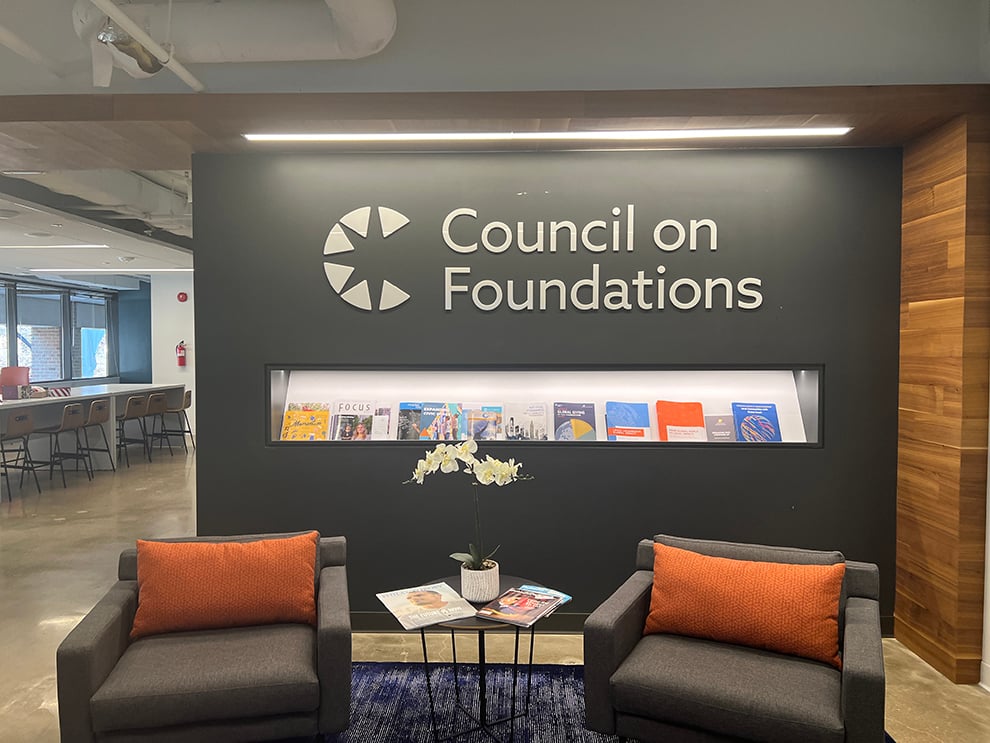 When it comes to creating attractive lobbies in Washington, DC, nothing is more important than having appealing lobby signage. From the moment your customers walk through the door, they should feel welcomed by an inviting and visually appealing environment. Lobby signs and graphics are a key part of this experience and can make all the difference in setting your business apart from the competition.
At Heritage Printing, Signs & Displays, we specialize in creating the most eye-catching lobby signs and graphics to make your business stand out. Our experienced team of designers will work with you to create a look that is unique and reflective of your brand. Whether you want simple lettering or something more intricate, we can produce stunning lobby signage that will turn heads and leave a lasting impression.
We offer a wide range of lobby signs, including acrylic signs, dimensional lettering, wall displays, wall wraps, window graphics, stretch canvas prints, LED backlit signs, and other custom signs. We use only the highest quality materials and state-of-the-art printing techniques to ensure that your signage looks great for years to come.
The following are some of the most appealing lobby signs and graphics options that our team offers for companies and organizations in Washington, DC.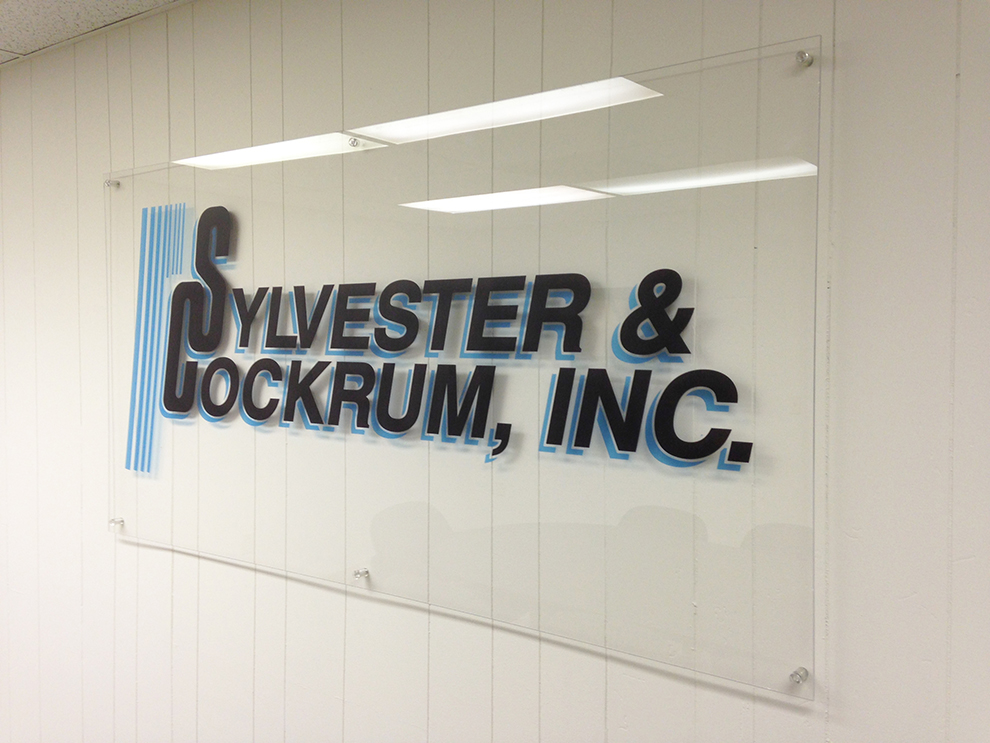 Acrylic signs are a popular choice for lobby signs due to their sleek, professional appearance. Acrylic is a versatile material that can be cut into any shape or size, making it perfect for custom designs. These signs can be printed with high-quality graphics, allowing for intricate designs and vibrant colors. Acrylic signs are also durable, resistant to weather and UV rays, making them a long-lasting option for your business.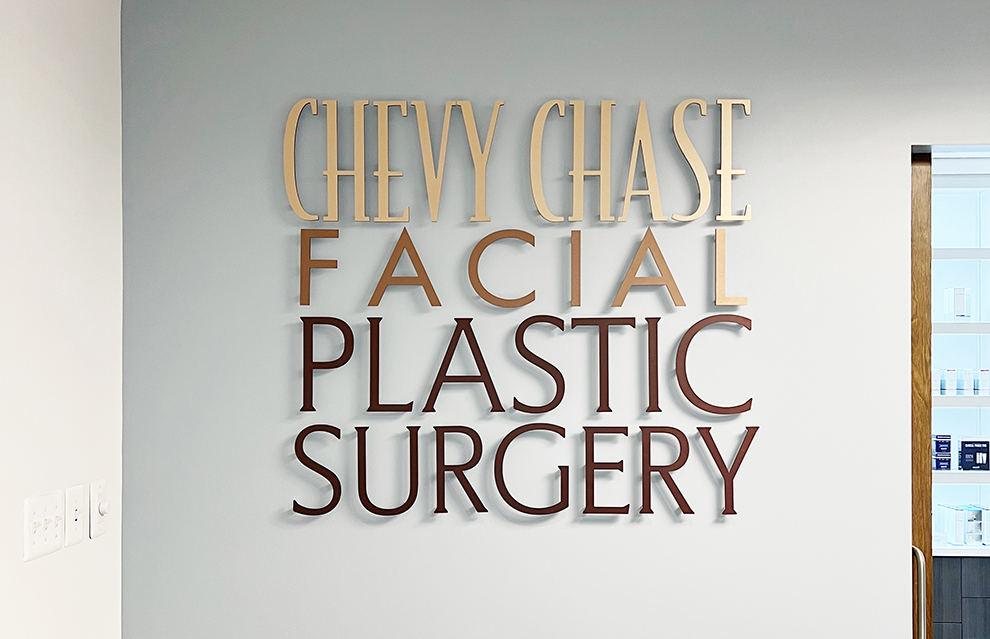 Dimensional letters add a touch of elegance and sophistication to any lobby. They create a 3D effect that catches the eye and makes your sign stand out. These letters can be made from various materials such as metal, plastic, or foam, and can be painted or finished to match your brand. Dimensional letters give your sign depth and texture, enhancing the overall aesthetic of your lobby space.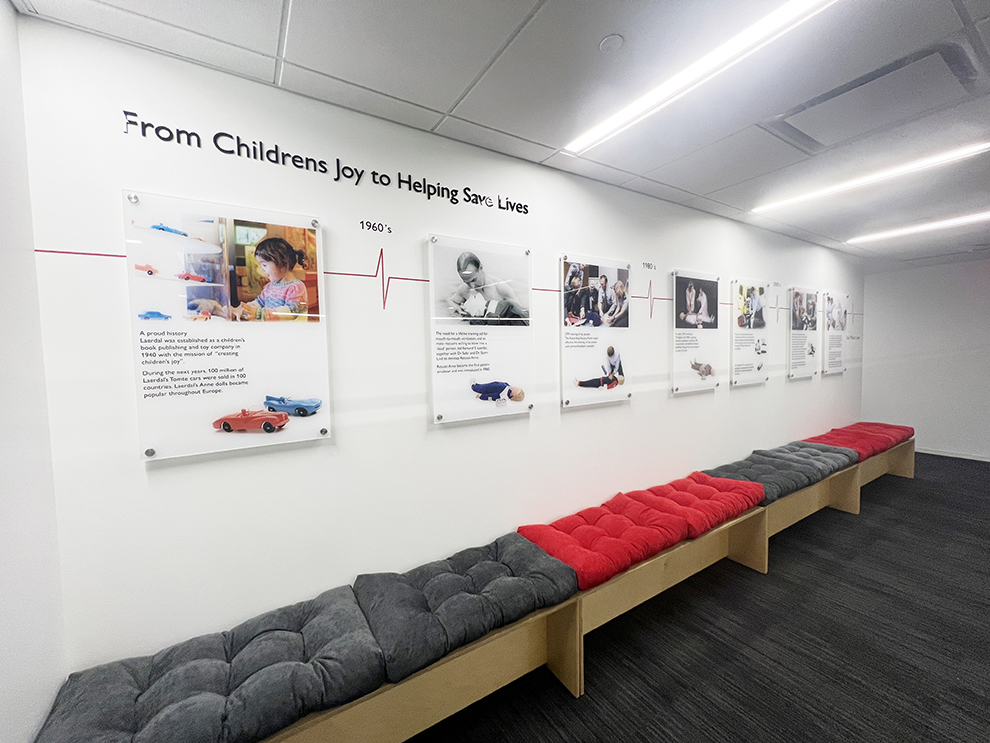 Wall displays allow for creative and dynamic messaging in a lobby space. These standoff mounted signs can showcase your brand's history, mission, or achievements in an engaging way. Wall displays can incorporate various elements such as photographs, text, or even interactive components. They help to create a visually appealing environment that communicates your brand's story effectively to visitors.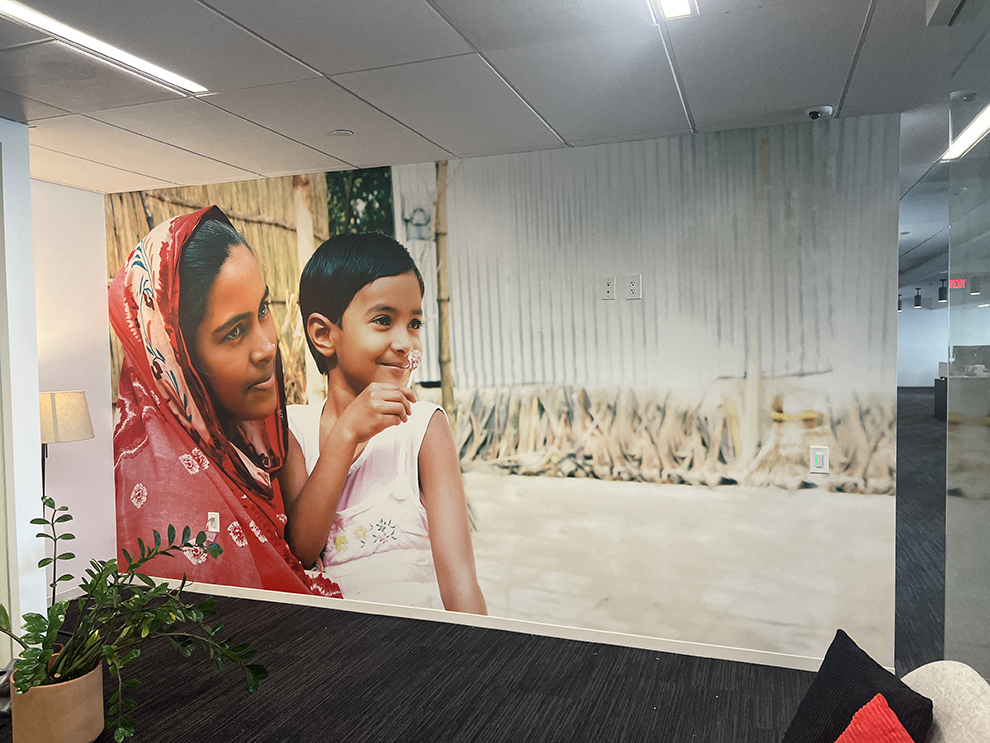 Wall wraps transform your lobby walls into a large canvas for your brand message. They are essentially large-scale graphics printed on adhesive vinyl and applied directly to the wall. Wall wraps can cover an entire wall or specific sections, depending on your design needs. They are an excellent way to make a bold statement and leave a lasting impression on your visitors.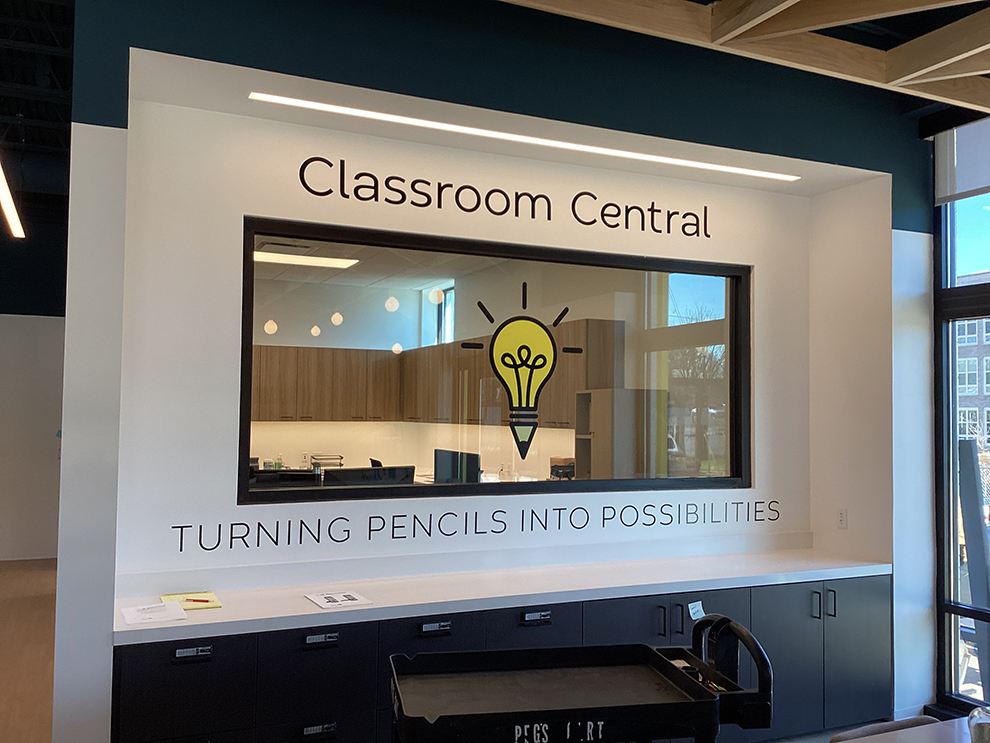 Window graphics are a great way to utilize the glass surfaces in your lobby for branding or messaging. They can be used to display your logo, business hours, or promotional messages in a visually attractive manner. Window graphics can also provide a level of privacy without blocking natural light. They are easy to apply and remove, allowing for frequent updates or changes.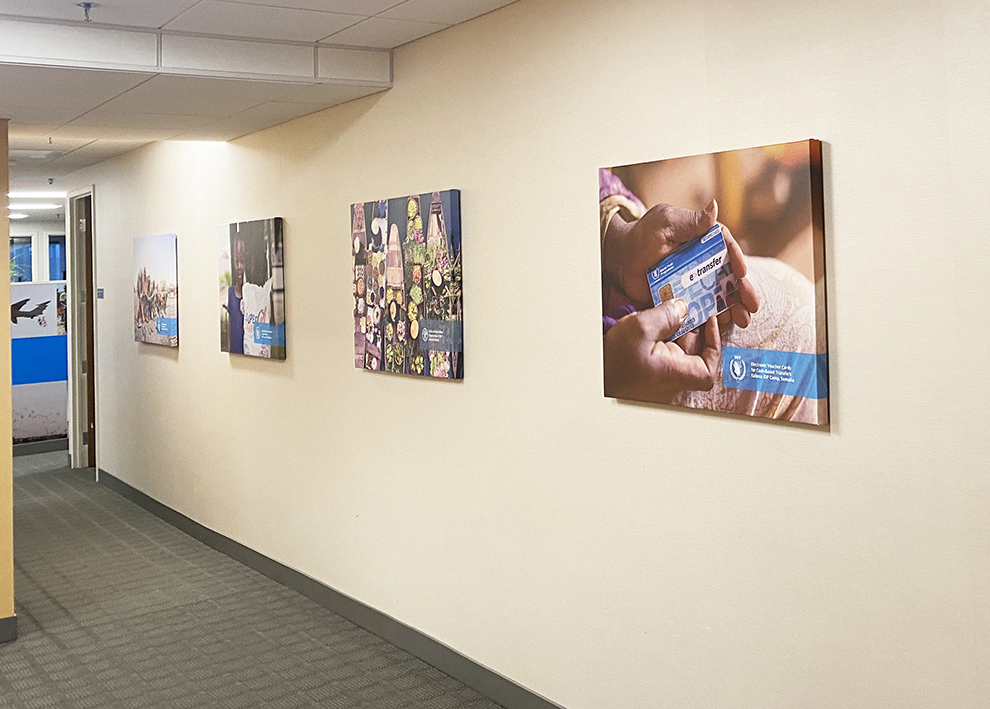 Stretch canvas prints bring an artistic touch to your lobby. They are high-quality prints that are stretched over a frame, creating a smooth and attractive display. The canvas texture adds depth and richness to the images, making them stand out. These prints can be used to display artwork, photographs, or custom designs that reflect your brand's personality.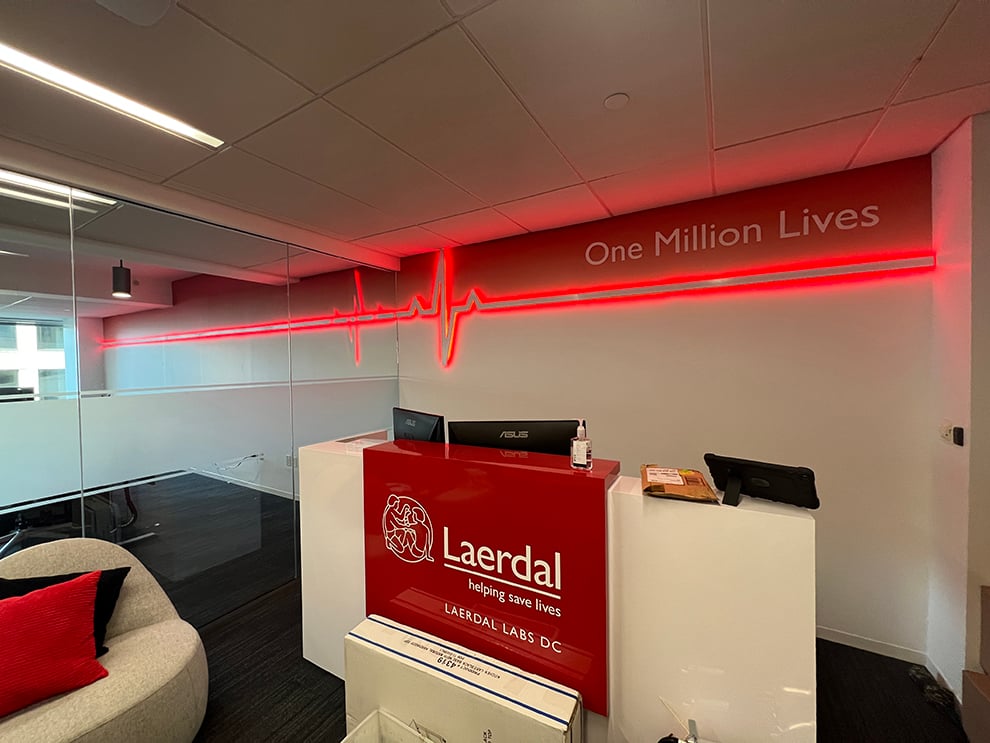 LED backlit signs are a modern and high-impact option for your lobby signage. They feature LED lights that illuminate the sign from behind, creating a stunning visual effect. These signs are especially effective in low-light conditions, ensuring your message is always visible. LED backlit signs are energy-efficient and have a long lifespan, making them a cost-effective option.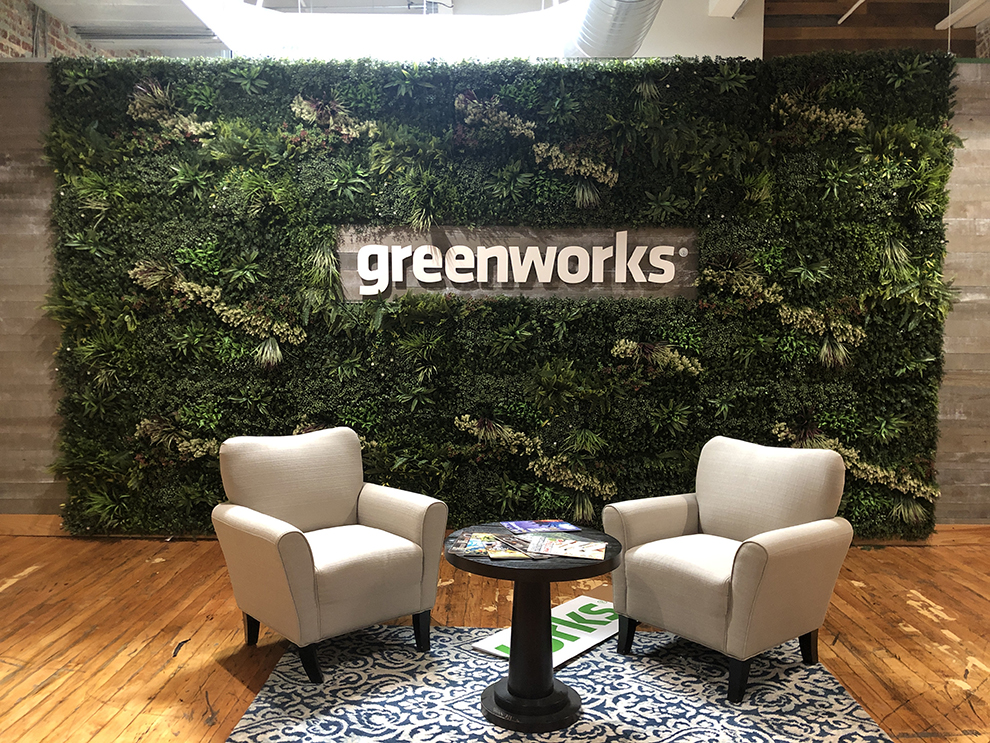 Custom signs allow for complete creative control over your lobby signage. They can be designed to perfectly match your brand's aesthetic and convey your unique message. Custom signs can incorporate various materials, sizes, shapes, colors, and lighting options. They offer the flexibility to create a sign that truly represents your brand and leaves a memorable impression on visitors.
Heritage Printing, Signs & Displays Is a Leading Provider of Lobby Signs and Graphics in Washington, DC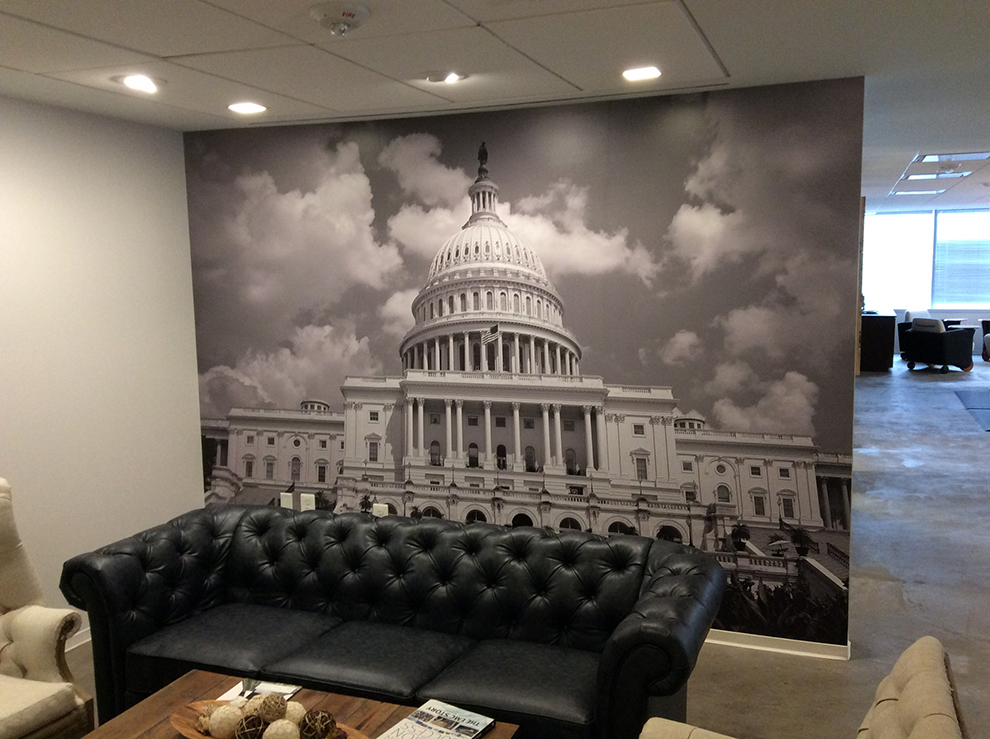 Heritage Printing, Signs & Displays is a Washington, DC sign company native to the region that specializes in outstanding lobby signs, commercial interior graphics, trade show displays, and commercial printing. Our team of dedicated professionals has continually garnered industry awards and 5-star reviews from our satisfied clients. We're renowned for our outstanding customer service and prompt installation, treating each client with the same level of respect and devotion. We recognize the uniqueness of each project and offer a diverse range of signs and displays to cater to every need. With decades of experience under our belt and an unyielding commitment to quality, we're ready to turn your corporate interior aspirations into reality.
Our Hassle-Free Installation Process for Your Lobby Signs and Graphics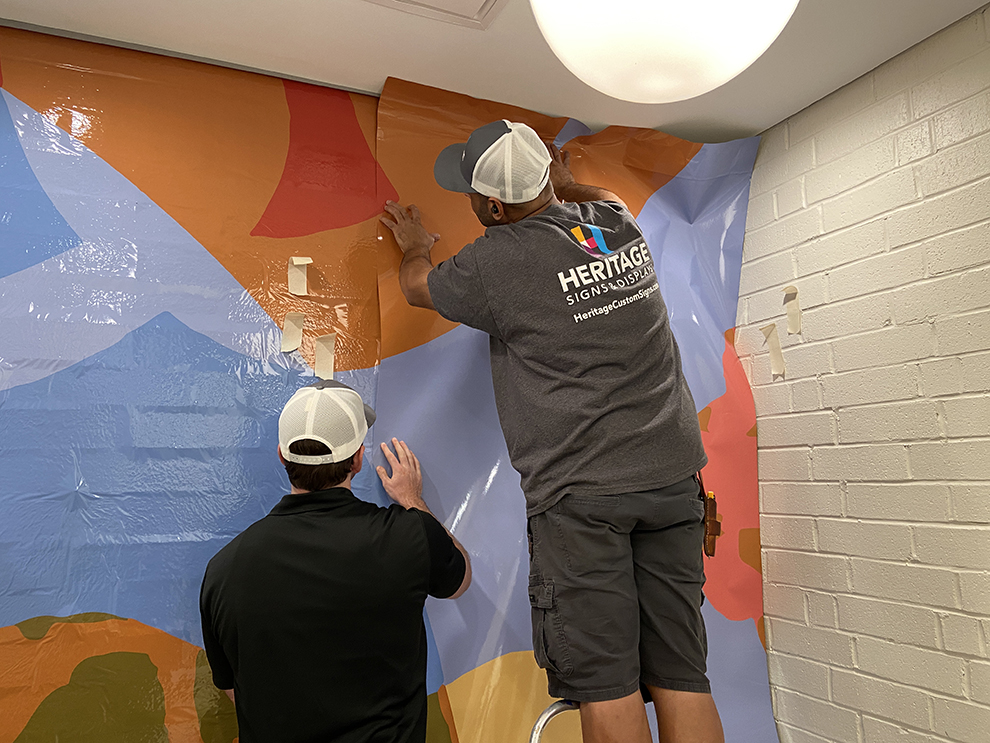 Heritage Printing, Signs & Displays has streamlined the sign installation process to be swift, efficient, and straightforward, ensuring minimal disruptions for our clients. Upon contacting our team with your project details, budget, timeline, and preferred materials, a project manager will guide you through the entire process. A scheduled site survey allows our sign experts to take accurate measurements of your proposed installation area, guaranteeing a quick and seamless installation on the day. We pride ourselves in offering a transparent and speedy process, complete with rapid turnaround times and consistent communication at every stage.
Want to Learn More or Get Started? Contact Heritage Printing, Signs & Displays Today for Your New Lobby Signs and Graphics in Washington, DC
If you're ready to rebrand or amplify your organization's lobby with new signs and graphics in Washington, DC, contact the signage and printing experts at Heritage Printing, Signs & Displays. Our project managers eagerly await the opportunity to help you bring your signage vision to life. Call us at (202) 609-9761 or Get a Quote today using our handy online form. We're excited to work with you!
#commercialinteriorgraphics, #tradeshowdisplays, #commercialprinting, #customsigns