Which to Choose: Fabric, Vinyl, or Canvas in Baltimore, MD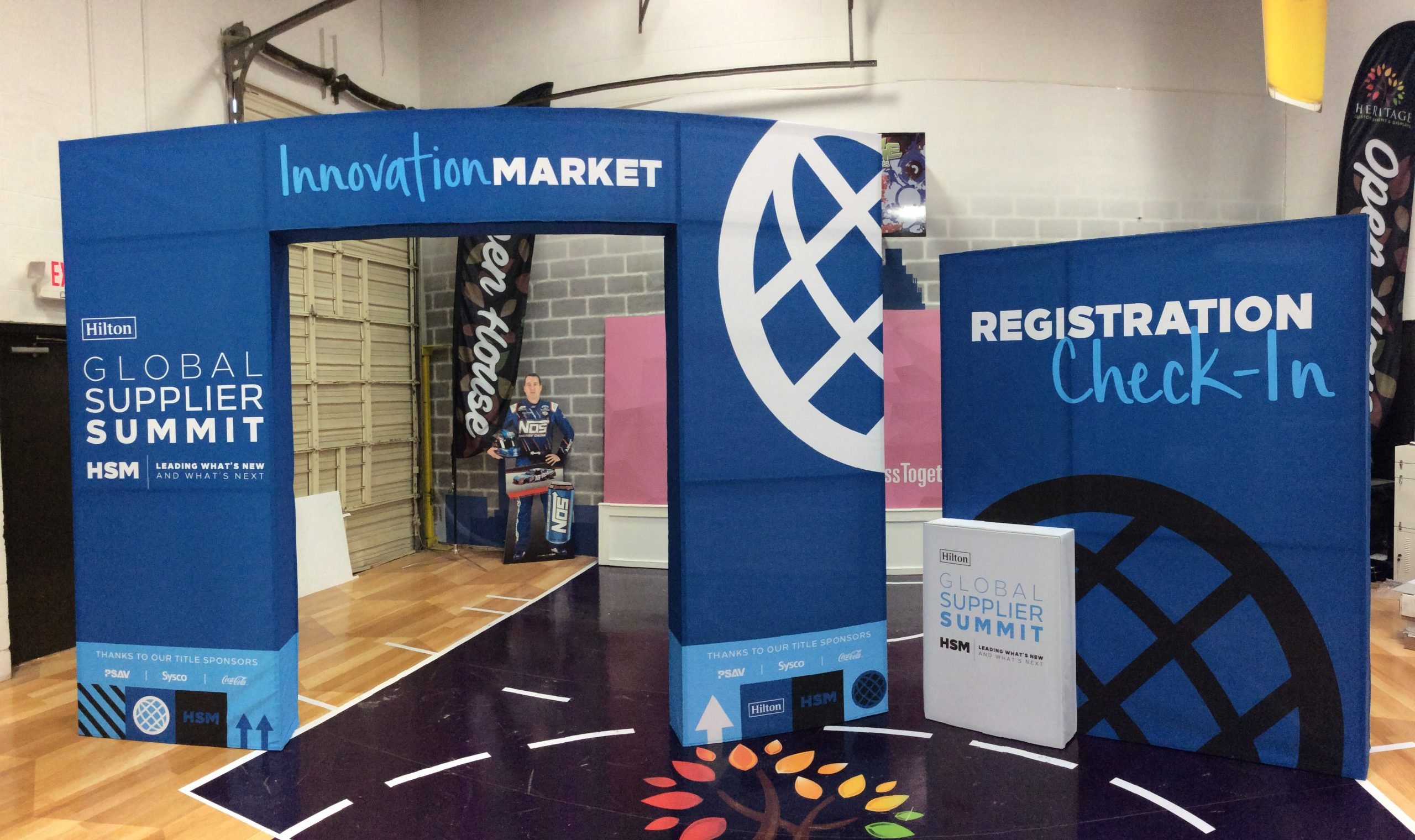 Which Material to Use for your Event Display in Baltimore: Fabric, Vinyl, or Canvas
Conveying a bold and clear brand message is crucial to your company's success in a crowded and competitive market like Baltimore, MD. One of the most effective ways to do so is by using custom signs and displays that make your unique branding, products, services, and messaging unforgettable. But with so many options available, such as fabric, vinyl, and canvas signs, it can be challenging to choose the best one for your specific needs. These three materials each bring with them strengths and unique functions, depending on your needs, installation locations, and intended effect on your corporate interior environment.
Let's explore the differences between fabric, vinyl, and canvas signs in Baltimore, MD, and how Heritage Printing, Signs & Displays can create transformative signs that achieve your goals while leaving a lasting impression on your target customers.
Fabric signs are becoming increasingly popular in Baltimore, MD. They are made from high-quality polyester materials and are best for large-format printing. Fabric signs are perfect for vibrant and eye-catching imagery, making use of the dye sublimation printing process. Fabric signs are a great choice if you're looking for something lightweight, durable, and easy to install. They also come in a variety of textures and colors, so you can customize them to match your branding. Fabric signs have a vibrant appearance that is sure to capture the attention of passersby.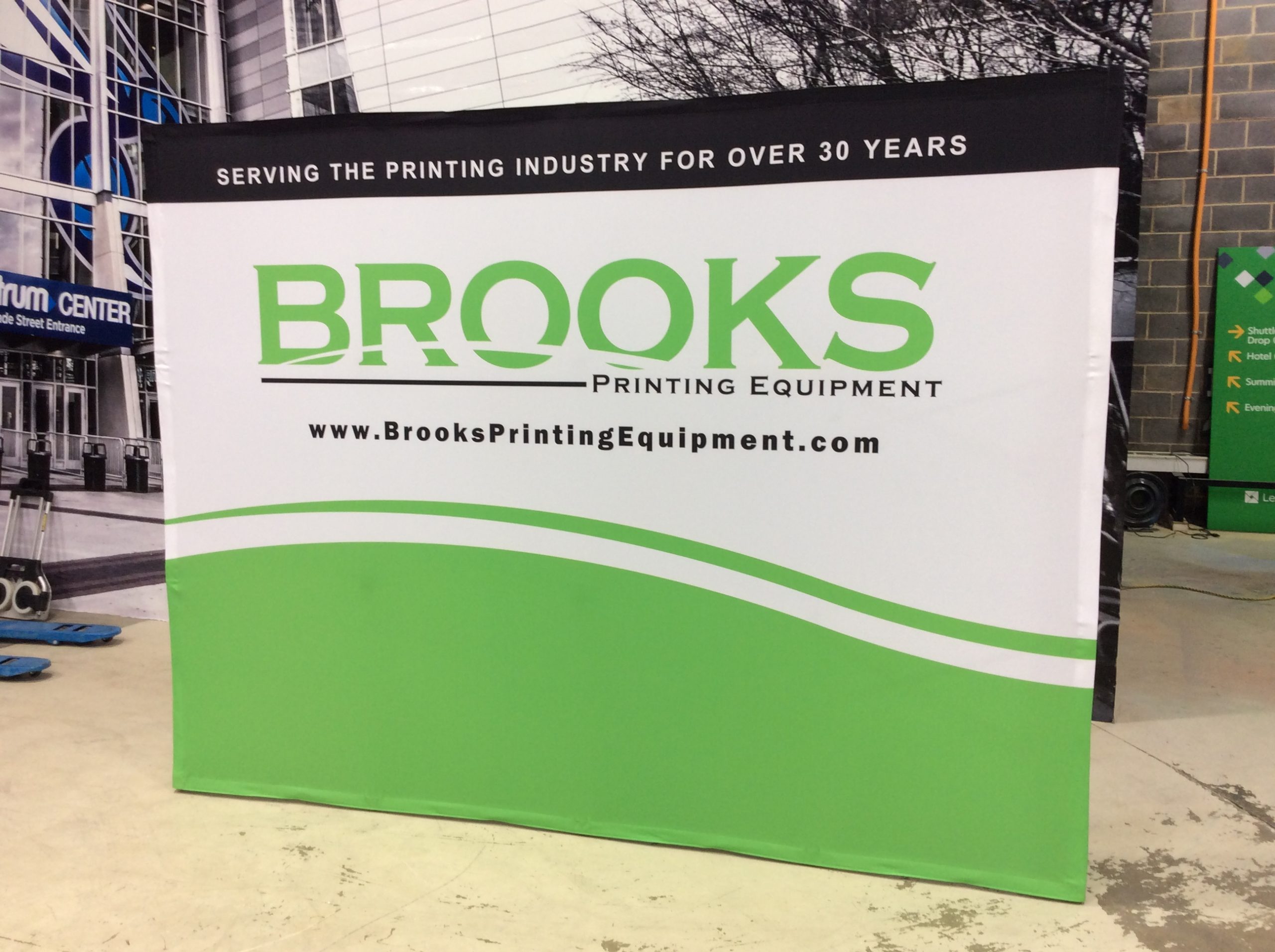 They also offer excellent durability, a luxurious texture, and are easy to clean. Fabric signs are weather-resistant and do not fade easily, making them an excellent option for long-term use. If you're looking for an eco-friendly option, fabric signs are the way to go as they are reusable and recyclable.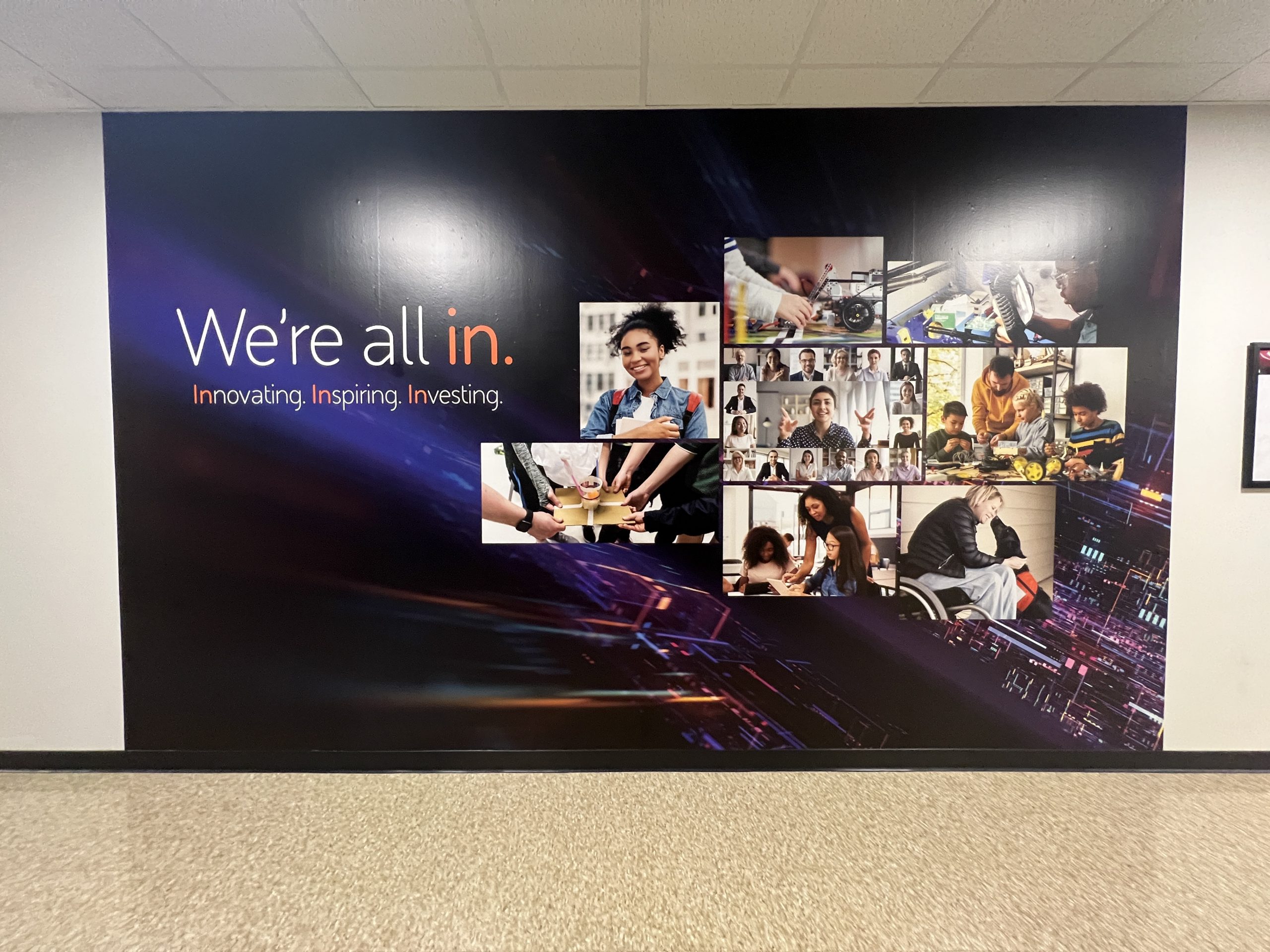 Vinyl signs are one of the most used signs in Baltimore, MD. Vinyl is a flexible and durable material that can be printed on with various inks, including eco-friendly options. Vinyl signs are also resistant to fading, which makes them ideal for long-term use. They are versatile and very affordable, making them the preferred choice for companies with a limited budget. Vinyl signs come in different styles, including solid vinyl, perforated vinyl, and adhesive vinyl.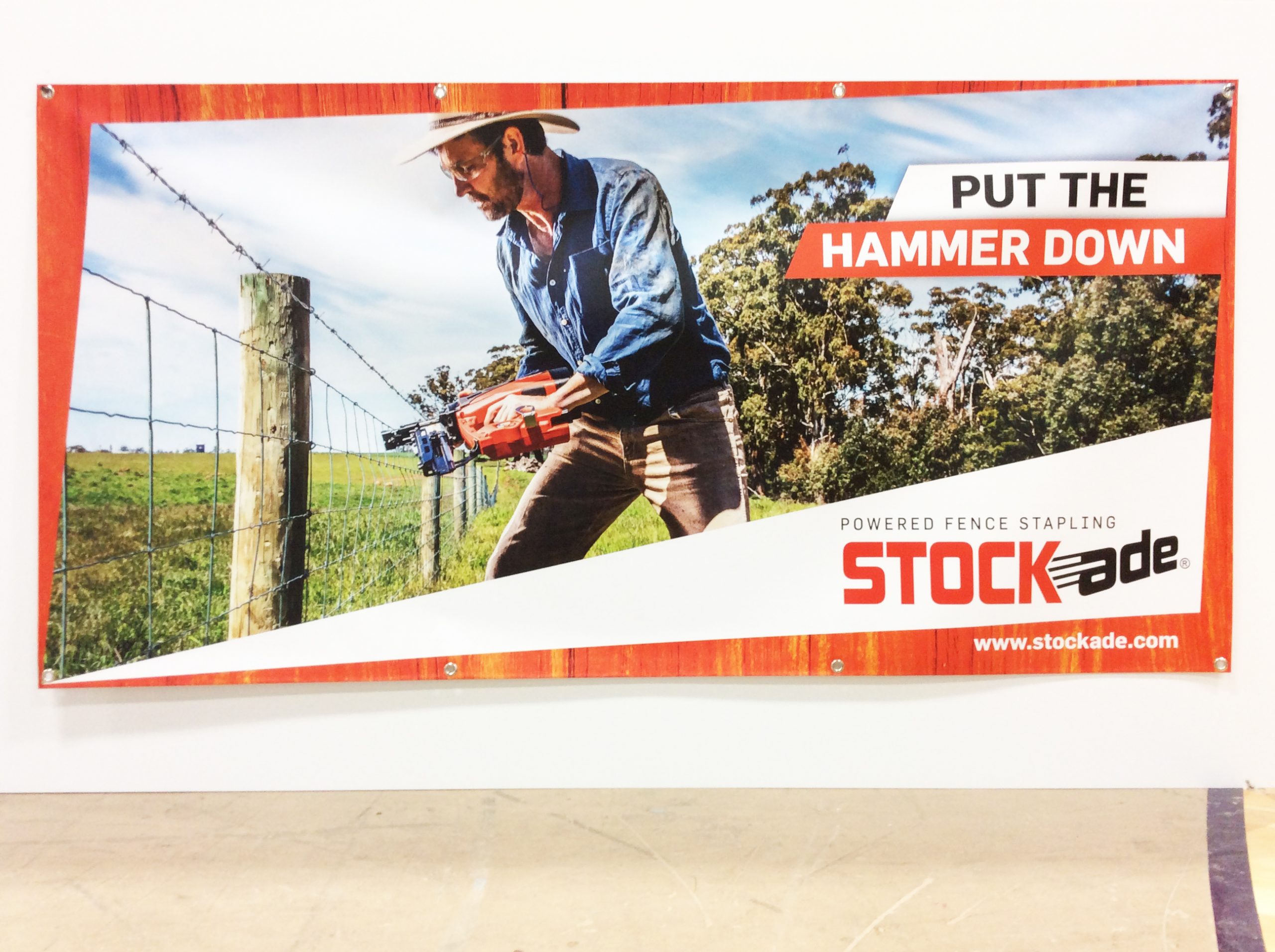 Solid vinyl is best for outdoor use, where it offers excellent durability and quality for banners and other event signs. Vinyl has a glossy finish that makes it perfect for creating eye-catching displays. Perforated vinyl is ideal for windows as it allows light through while still displaying the message.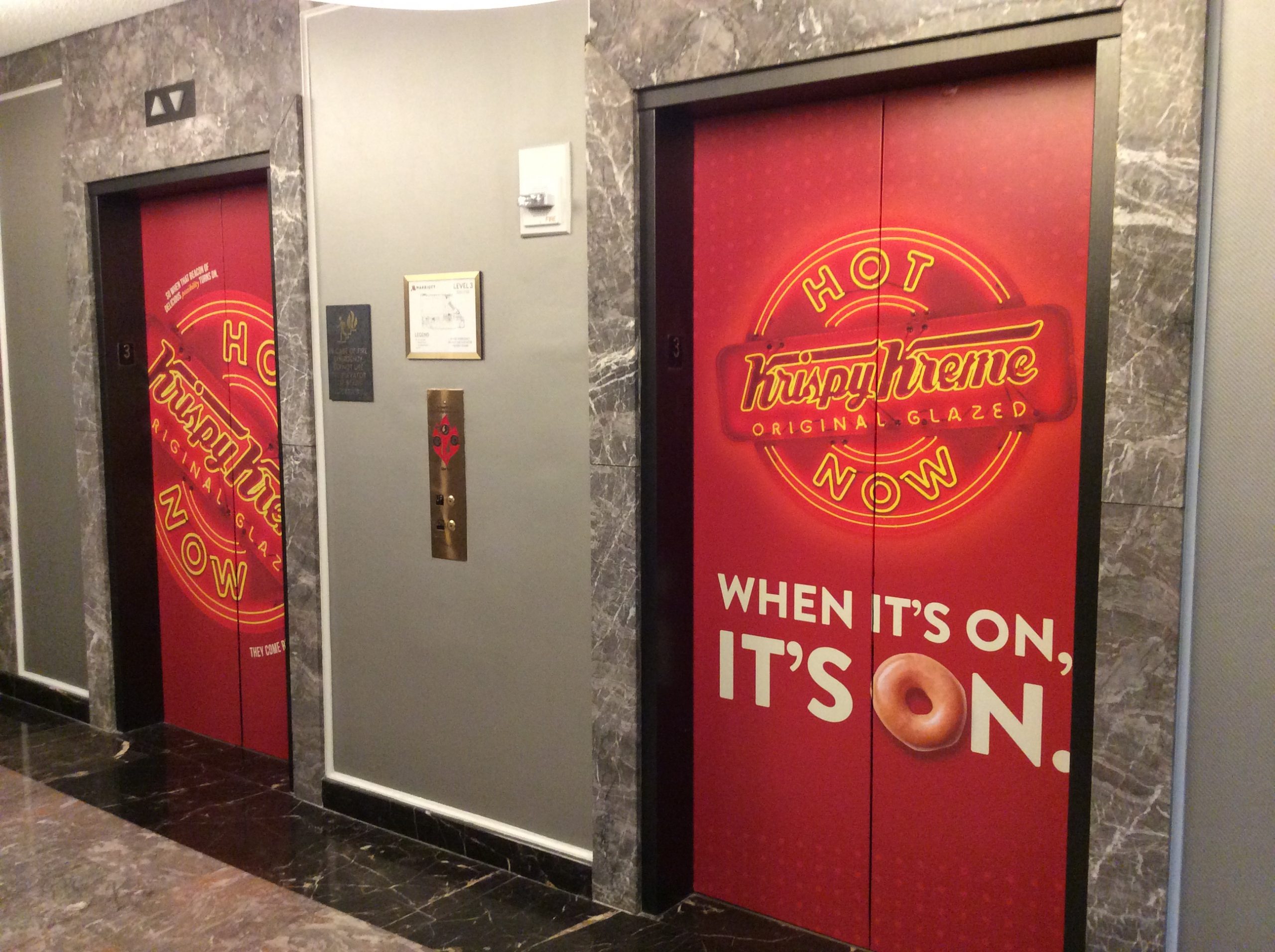 Adhesive vinyl is perfect for temporary advertising or in-store promotion. It offers the ability to be removed easily with no residue, making it perfect for temporary signs. Vinyl can be applied directly onto most flat surfaces and is easy to take down when needed.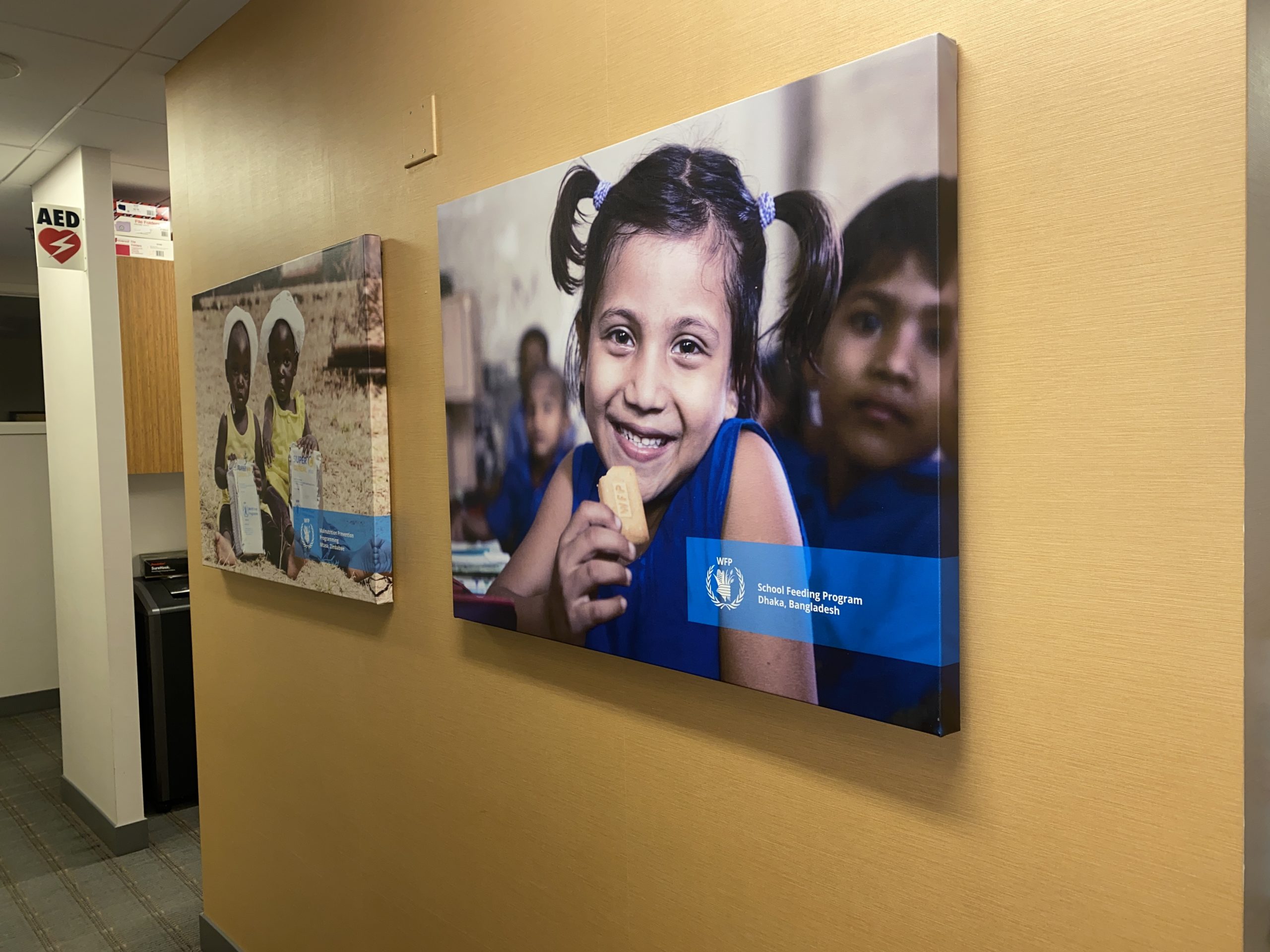 Canvas signs have been traditionally used for advertisements, art displays, and custom decor. They are made from woven cotton material and can come in different textures. The printing process for canvas signs is typically dye-sublimation, and it gives the sign a unique and authentic look. Canvas signs can also be printed with fade-resistant inks, ensuring your message looks great over time.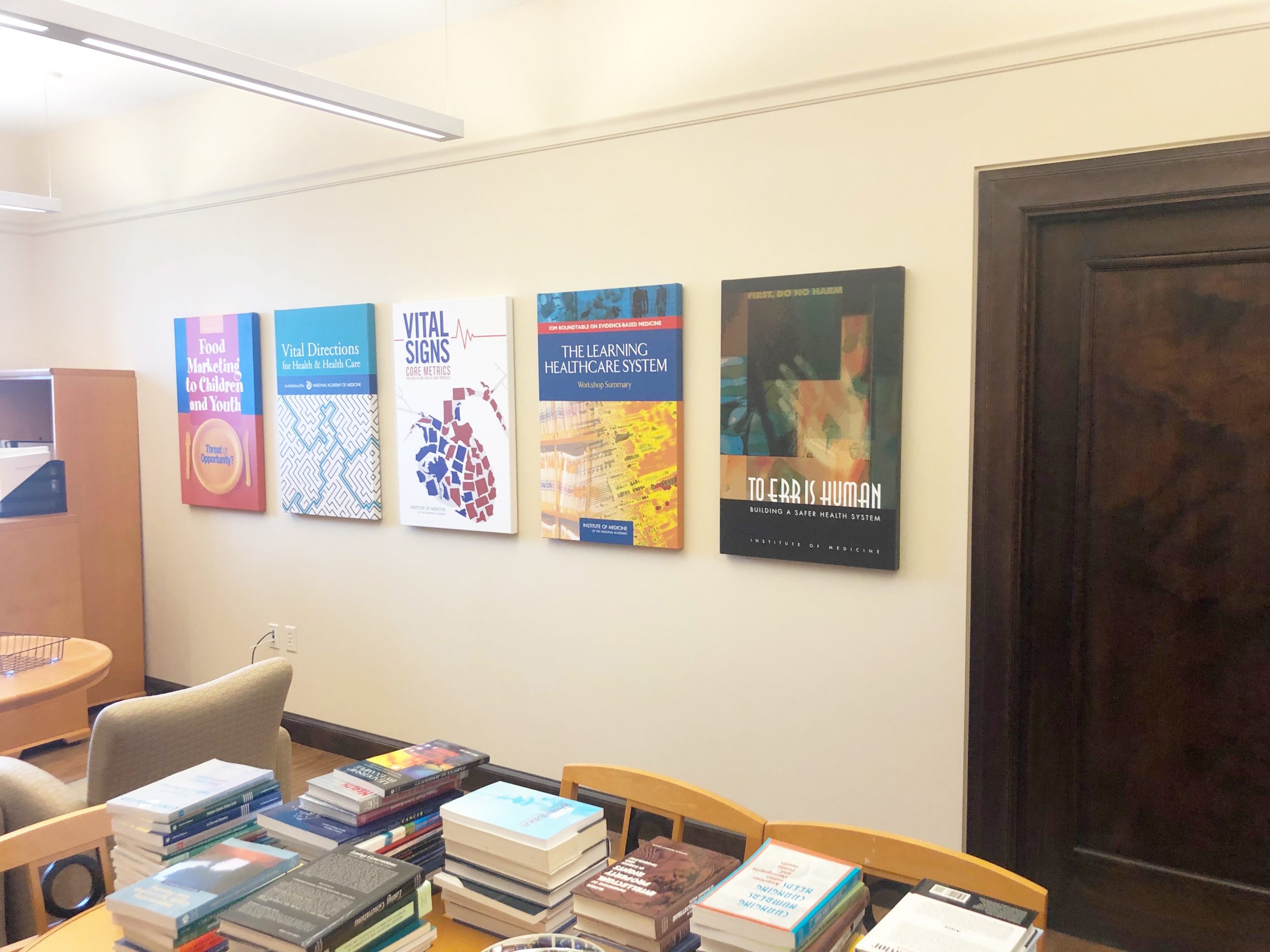 Canvas signs are often the preferred choice for art gallery exhibitions and museum collections as they offer a classic and vintage appeal. However, canvas signs are not as weather-resistant as vinyl or fabric signs, and they are not suitable for outdoor displays.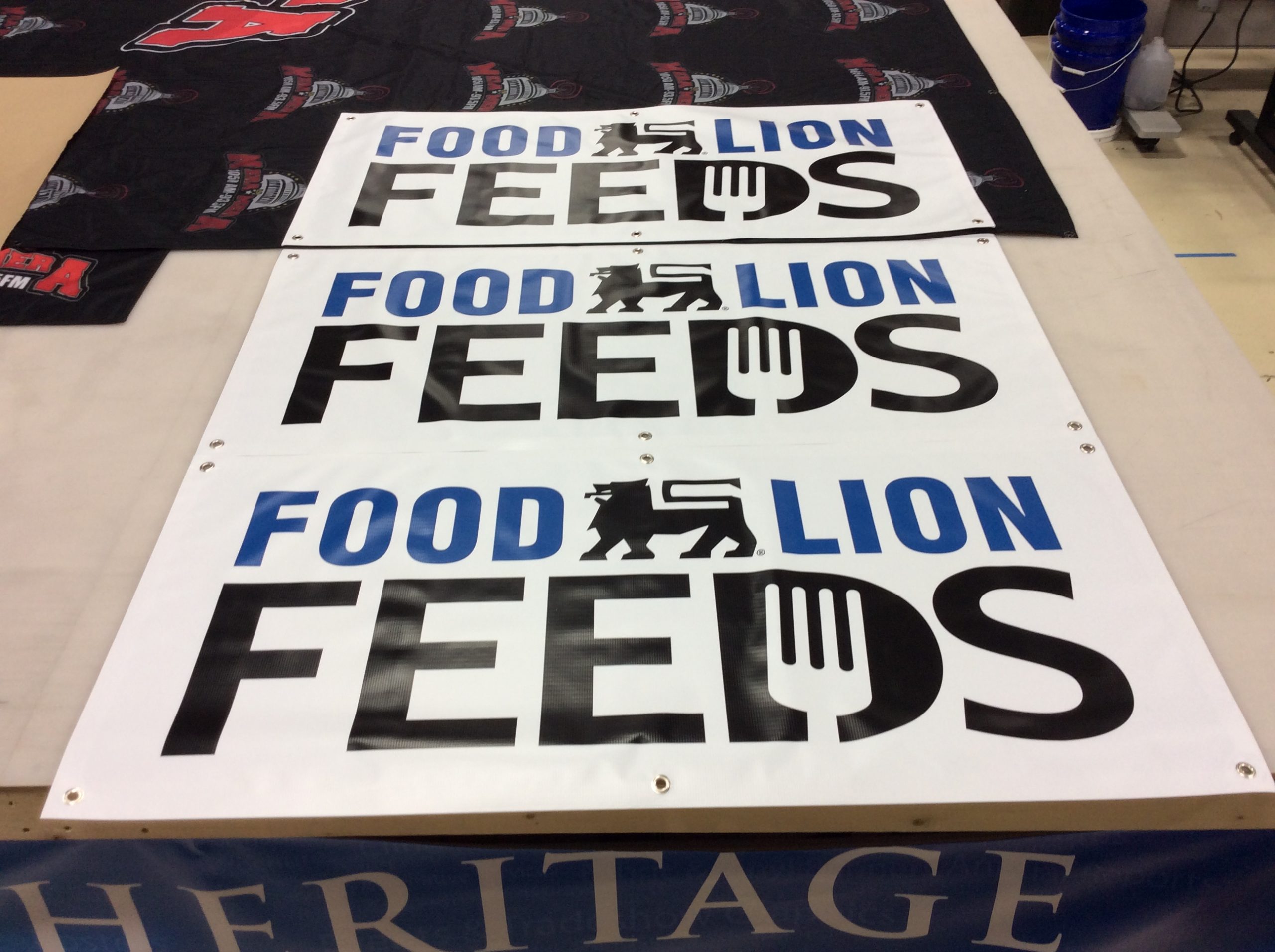 Which Should You Choose?
When choosing between fabric, vinyl, or canvas signs in Baltimore, MD, you need to consider the purpose and use of the sign. If you want a luxurious and eco-friendly option, fabric signs are the way to go. If you have a limited budget, vinyl signs are affordable and versatile. If you want to achieve a vintage or more artistic look, then canvas signs are the best option. Remember, your sign represents your brand and message, so be sure to choose the sign that best suits your needs and presents a clear and bold statement.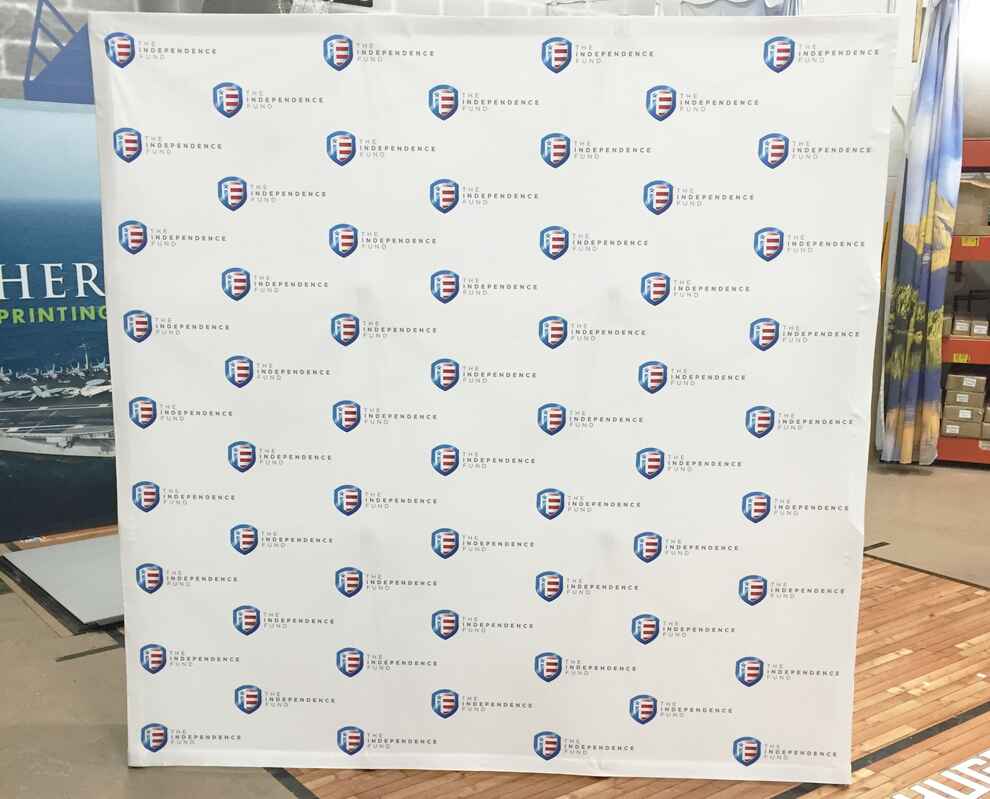 At Heritage Printing, Signs & Displays, we have vast experience with fabric, vinyl, and canvas signs in Baltimore, MD. Founded in 1977, we have accumulated decades of experience with numerous materials for eye-catching custom signs and displays that are made to leave a lasting impact on your customers and employees.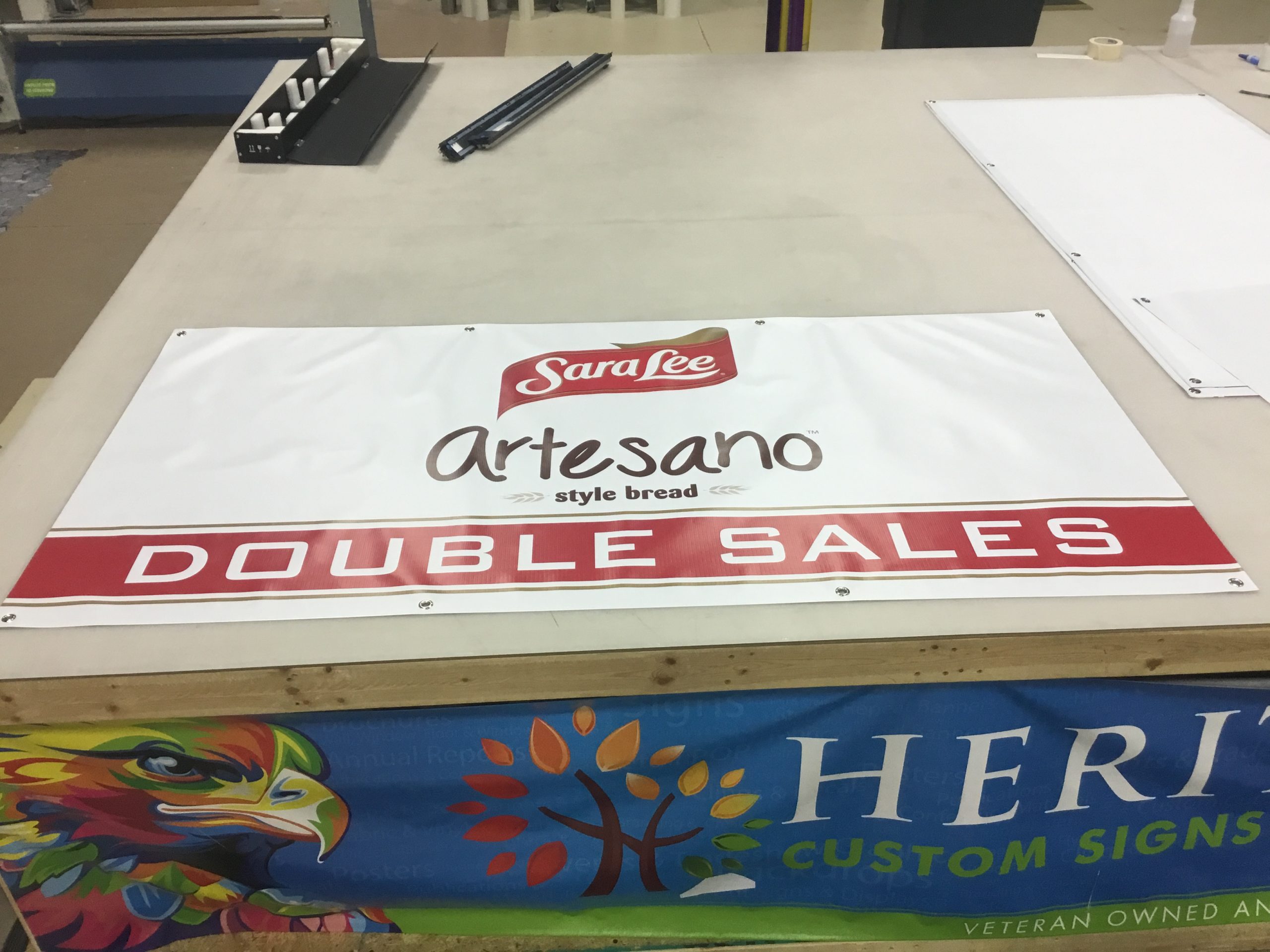 Our team is always on hand to provide guidance and answer any questions you may have about the sign printing process, as well as install the new indoor signs you wish to have printed. Get in touch with us today to start creating your perfect sign! Call us at (301) 843-1997 or Get a Quote using our free online form.
#indoorsigns, #eventsigns, #banners,#vinylsigns
Joe Gass
Heritage Printing, Signs & Displays
A Veteran Owned Company That Seeks To Honor God By Serving Others
2639 Connecticut Ave NW, Washington DC 20008 (202) 609-9761
2854 Old Washington Road, Waldorf, MD 20601 (301) 843-1995