Presentation Folder Booklet
Thursday, September 15, 2016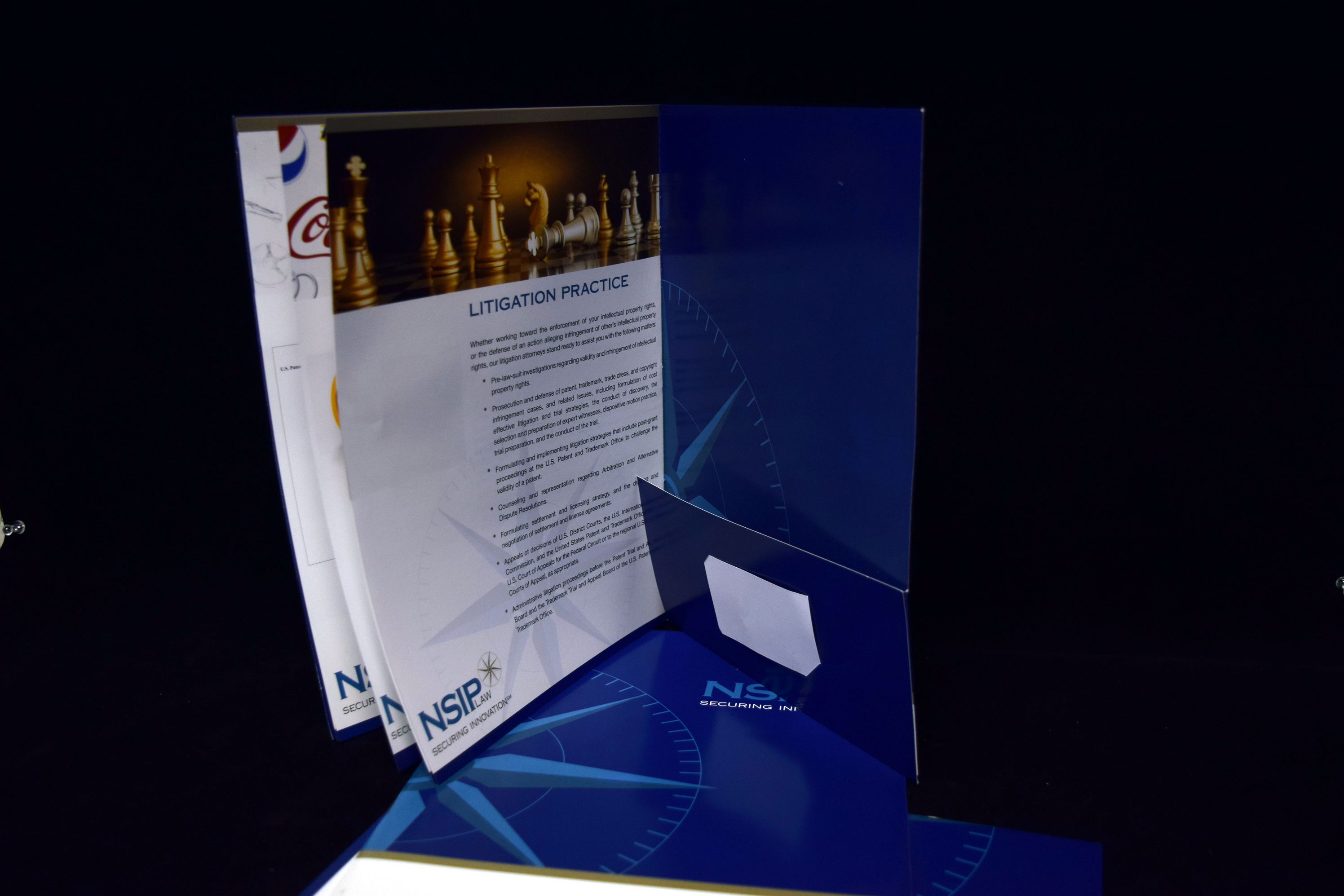 You just gave the best presentation of your life!
The PowerPoint was "Spot-On" and the delivery was exactly as you envisioned!
So why are your handouts left behind?
Face the facts: LESS IS MORE! Expecting people (especially business people) to assemble and retain a collection of printed handouts from your presentation is absurd.
Fail to Plan = Plan to FAIL!
Presentation folder booklets are the answer. Have your company information and services professionally printed, folded and stitched into your company folder and they will never be left behind again.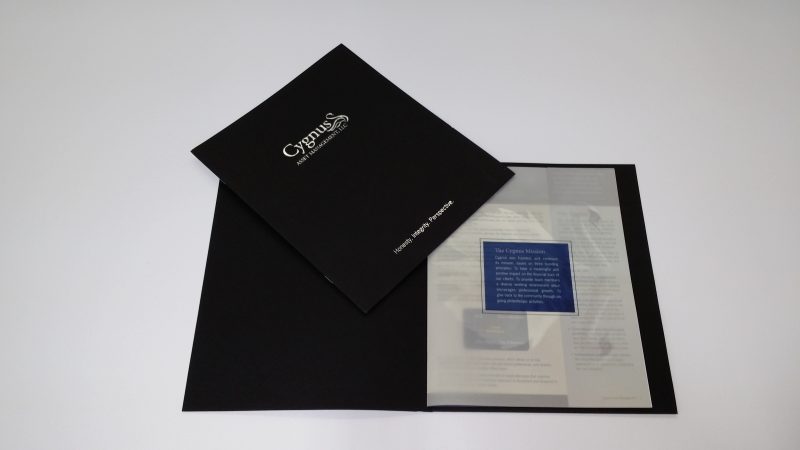 Stitched presentation folders are a unique way to stand out and be remembered, as well as keeping all your information in front of your prospects. A presentation folder booklet also has inserts and slits for your additional promotional pieces and business card.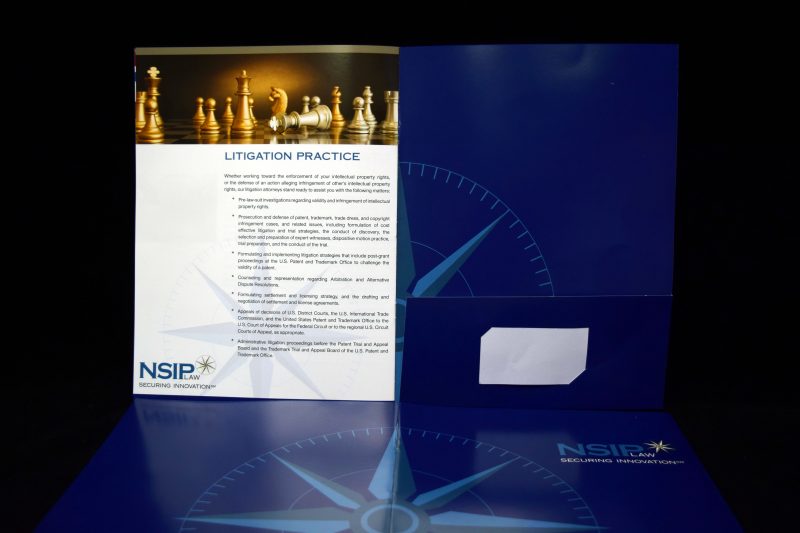 Stitched inserts provide your company services and benefits in a secure manner, in the interim, allowing you to provide only the handouts that are specific to your unique message of the day. It's a win-win situation that propels you and your presentation over the top and makes your demonstration memorable.
At Heritage Printing, Signs & Displays, we design and print, full-color custom folders using your company logo, that is guaranteed to be perfect. Our Pantone Color Matching process satisfies all compliance requests and our UV Coating provides protection, durability and a professional elegance to the folder. We also offer foil stamping for that extra special touch.
Presentation folder booklets from Heritage Printing, Signs & Displays can have numerous full-color printed pages for inserts. The average is twelve pages, we have stitched as few as four pages in a denser stock, and as many as twenty-four pages into a single folder. Whatever your specific needs, we are here to make sure it is printed correctly, on-time and on-budget.
Going to the dance is one thing,
being the "Belle of the Ball" is another!
Make a statement and impress your audience at your next presentation with stitched folders from Heritage Printing, Signs & Displays, we are the leader in commercial printing in the DC area.