The Cottage Gate
Monday, February 21, 2022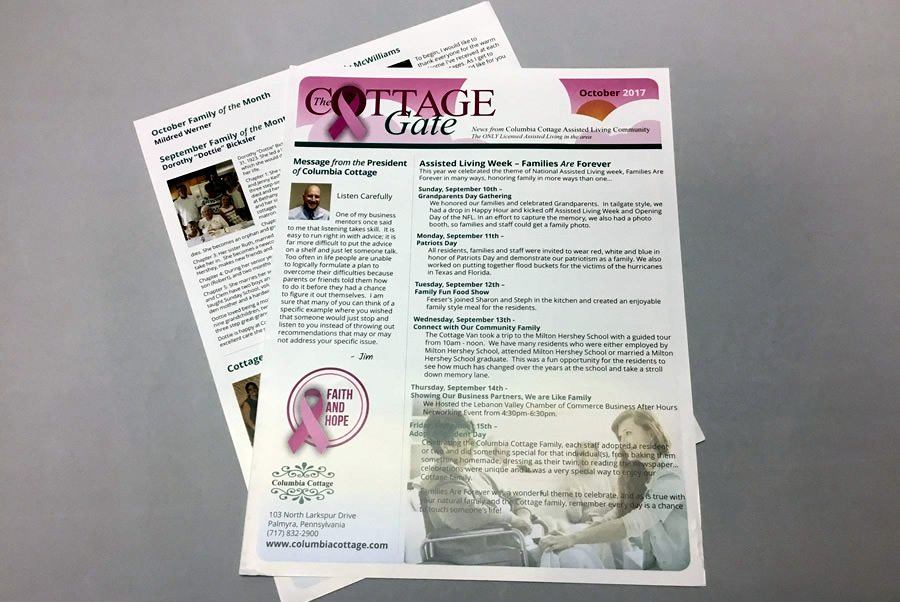 The Cottage Gate is an informative monthly newsletter for the residents of the Columbia Cottage Assisted Living Community. The publication focuses on news and information from the previous month and information for the upcoming month's events.
Community newsletters have many benefits:
Personalization, bringing relative information about residents for other readers to know
Calendars, helps all residents know of upcoming events
Activity pictures, engaging imagery from past events to motivate readers to get involved
Medical information, news and information regarding Medicare FAQ
Birthdays, celebrations for friends keeps the readers active and communicating
Holidays, events surrounding annual holidays
Monthly spotlight, residents and employees alike, helps put a name with a face
Heritage Printing, Signs & Displays has printed The Cottage Gate for over a year and since that time, I have read every issue and use it as a guide to engage my audience. Creating engaging content with attractive images is not the easiest monthly task I endure, so The Cottage Gate is a benefit to me as a newsletter editor.
Newsletter printing is an easy task for us, our advanced network of digital, offset and heat-set web printing technologies, produce the best quality and enables us to guarantee Pantone color matching of brands and logos.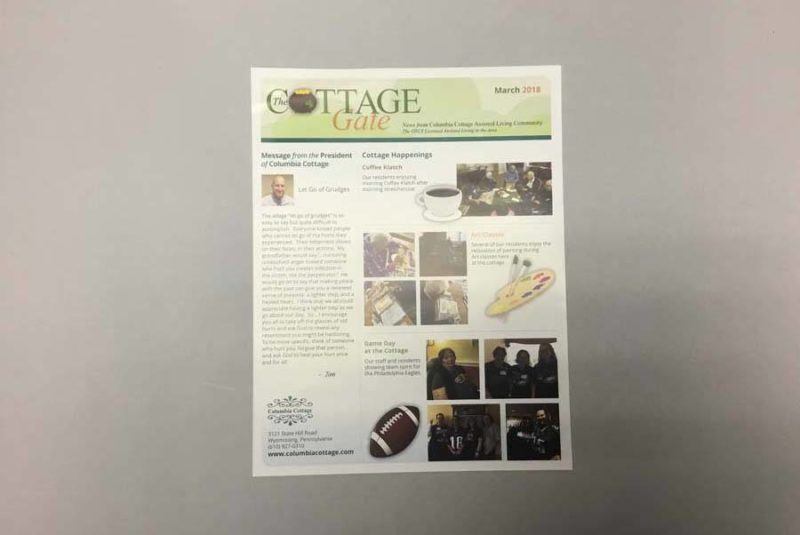 We take your newsletter seriously and appreciate The Cottage Gate for their trust in us to provide a quality publication, delivered on their schedule.
Joe Gass
Heritage Printing, Signs & Displays
A Veteran Owned Company That Seeks To Honor God By Serving Others
2639 Connecticut Ave NW, Washington DC 20008 (202) 609-9761
2854 Old Washington Road, Waldorf, MD 20601 (301) 843-1995