What is a Pull Up Banner?
Thursday, February 9, 2017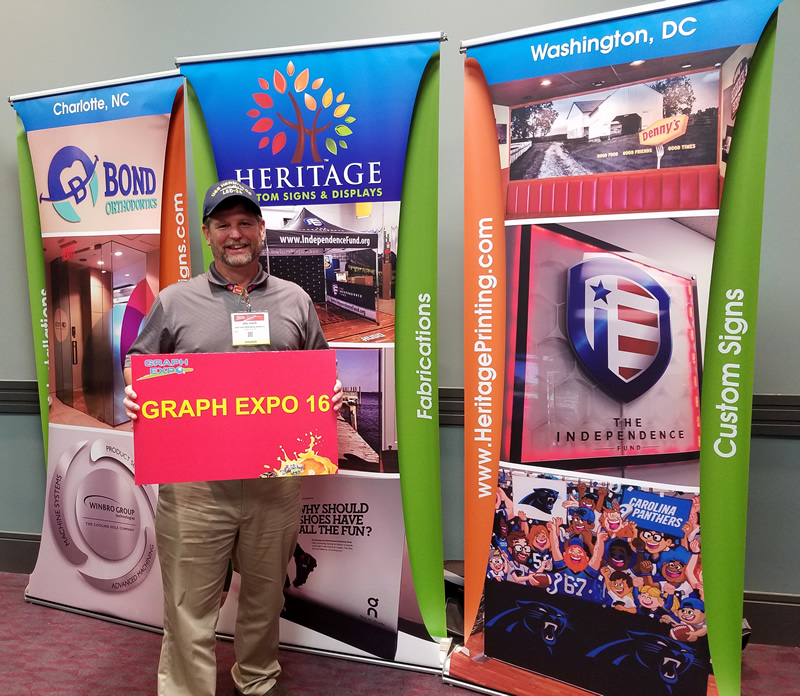 Many items take on various names, brands or become associated with terms closely defining the product. We call that lexical.
lex·i·cal ˈleksək(ə)l/ of or relating to the words or vocabulary of a language.
Our retractable banner stands have several lexical terms:
Pull Up Banner
Roll Up Banner
Pop Up Banner Stand
Mini Retractable
Table Top Banner

Regardless of the terminology, we understand how important "pull up" banners are to vendors and event attendees, that's why we offer over 25 variations, from small to large, narrow to wide, even a 2-sided version.
Retractable banner stands are the display standard at trade shows, conventions and events. They serve well in storefronts and lobbies to announce products and services too. The vibrant imagery, along with the durable stand make pop up banners a favorite for all marketers.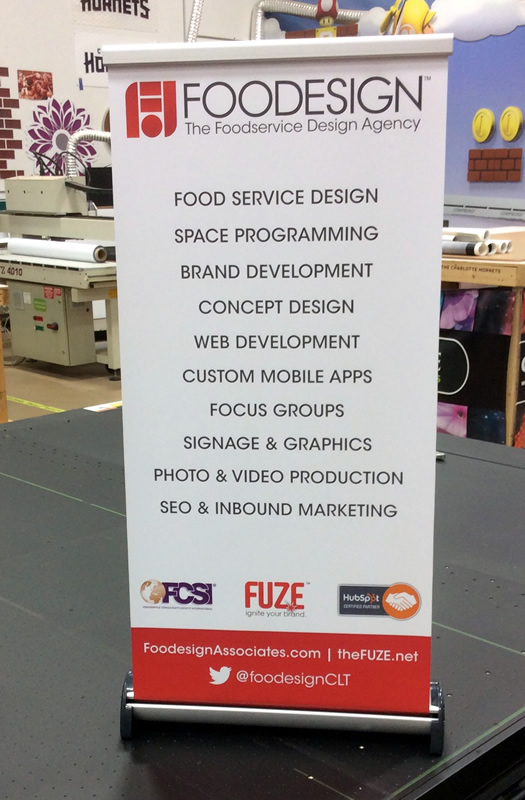 James Zambrano (co-worker) and I were discussing the versatility of retractables, as he demonstrated our smallest version of the popular display, a table top retractable. The conversation evolved into a video, where James shows how easy it is to setup a mini retractable banner stand.
James has a retractable already in place on his table, with the more common full-size pop up as his backdrop. He removes the display and the support poles from its case (every pull up banners come with a nylon carry bag). There are two support poles, James inserts the top pole into the bottom pole and secures it into the port on the stand.
Watch how easily he pulls the banner up from its stand and attaches it to the support pole! Take down and storage is equally as easy; simply un-attach the banner from the top support pole and it will retract into the base (much like a window shade). Detach the two support poles and insert everything into the carry case.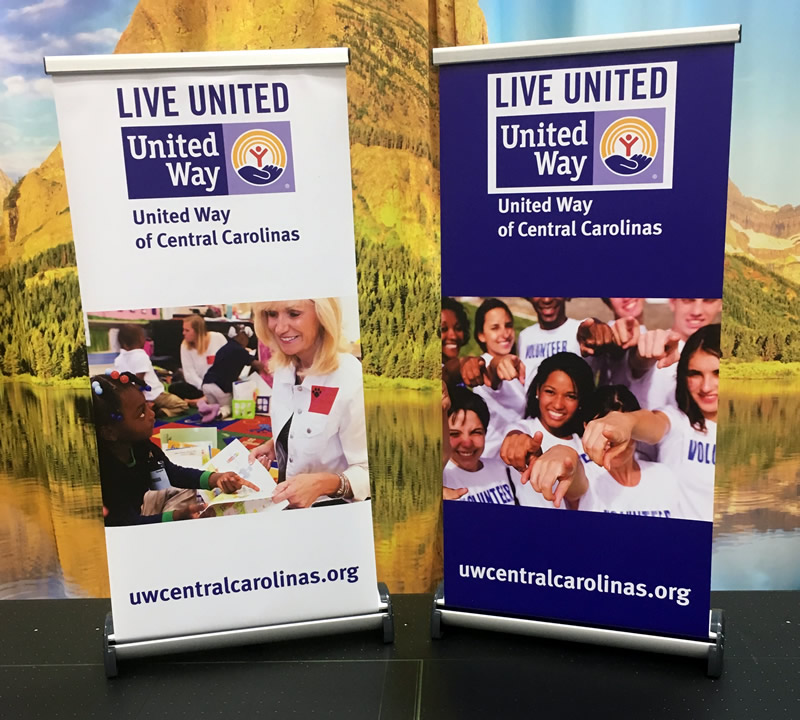 Retractable banners are the most popular signage we make at Heritage Printing, Signs & Displays, the mini retractable is popular for its use as a table top display.
Lightweight, easy to setup and travel, mini pull up banner stands:
Smaller can be BIGGER!
Joe Gass
Heritage Printing, Signs & Displays
A Veteran Owned Company That Seeks To Honor God By Serving Others
2639 Connecticut Ave NW, Washington DC 20008 (202) 609-9761
2854 Old Washington Road, Waldorf, MD 20601 (301) 843-1995