8 Ways to Stand Out at Your Next Trade Show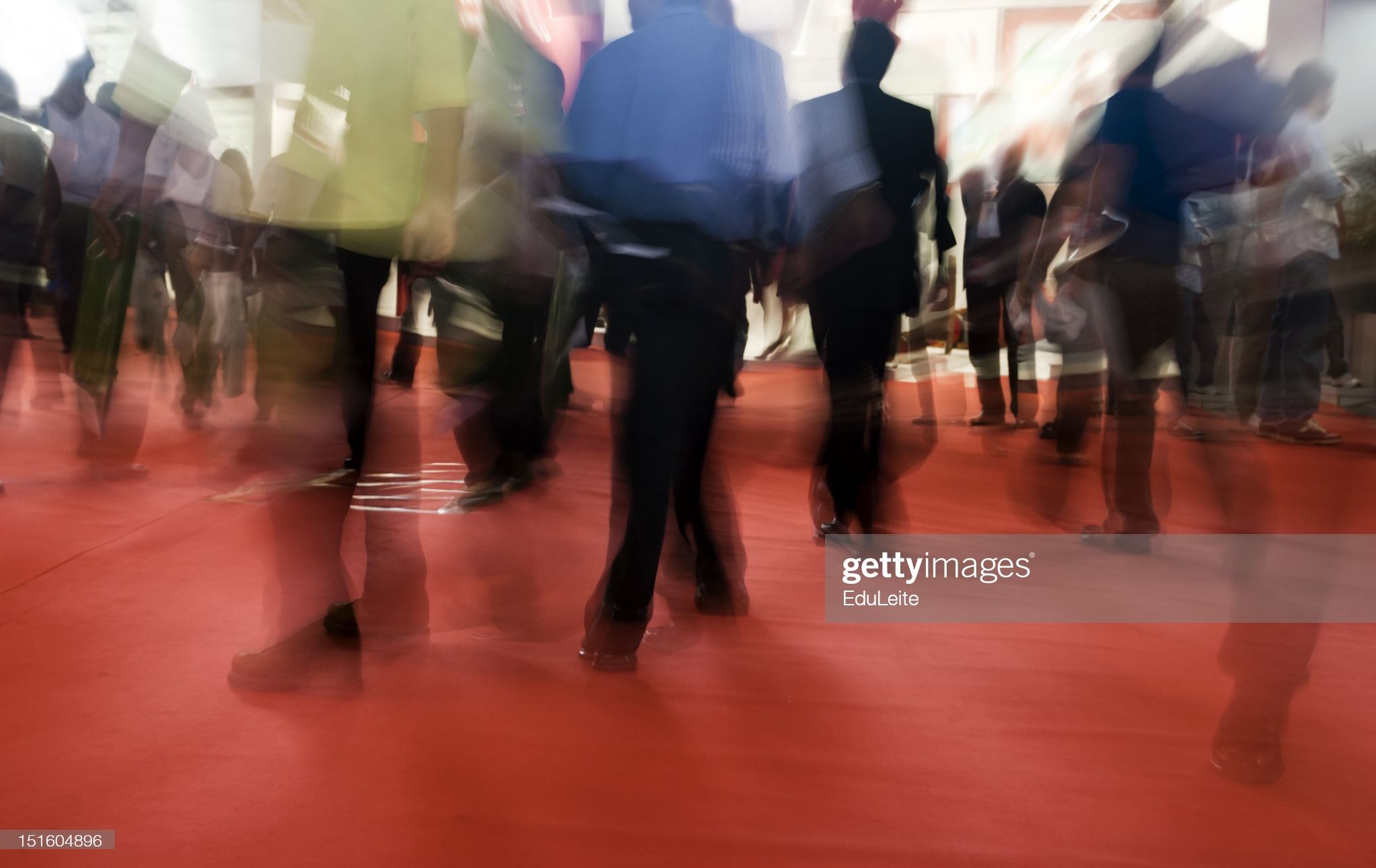 Whether this is your first trade show event or your tenth, there's no question, you want to stand out. Ideally, you'd like to be the only booth in sight, if not at least the star of the show. Being the sole exhibitor at a convention that still draws thousands of people is a little far-fetched, but that doesn't mean it can't seem that way for your attendees. Here are eight ways that are sure to help you stand out at your next tradeshow and be the talk of the town for years to come.
Start Before You Get There
Your trade show doesn't start when the people are let in to see your amazing exhibit and take all of your swag. This trade show started the moment the last trade show ended. Ok, not quite, but that is how you should look at it.
Tip: You should start planning and marketing your booth way before the show starts. Create a hashtag, send an email letting people know you are going to be there, create a call out for the tradeshow on your website. In the month or two leading up to your show, getting the word out about your amazing trade show displays will have people lining up to see YOU.
Build up
If this is your first trade show and you've never walked into a mile-long convention center, expect to find a sea of people among a thousand logo'd pillars. You want to make sure your booth is easy to find and stands out among the crowd.
Tip: When designing your booth make it as tall as possible. The taller the booth, the higher your flag, the easier it is to be found. With a taller booth, you can get better exposure without paying as much for renting a larger booth space. Once way to achieve this, is to design custom event towers, that can reach up to eight feet tall. Another way to attract attention using height, is to hang event banners, or meter boards above your booth.
Embed from Getty Images
Color Choices
When you design your event display you want to make sure your booth is true to your brand, but you also want to attract attention.
Tip: Use vibrant colors. Implementing bright, bold colors into your event display will help your booth catch eyes. If you want to take this a step further, you can do some competitive research to help you select the best colors to implement into your display. Look into the other brands that will be attending the tradeshow and see what colors are commonly used in their logos and websites. If you start to see a trend of blue and blue logos, you may consider using colors like orange or yellow to stand out.
Activity in Your Booth
Aside from visual elements in your display, you can also attract attention through commotion. We have a natural curiosity to give our attention to things other people are interested in.
Tip: Create activity in your booth by holding games, contests, or timed trials for your attendees
to compete in. Display a scoreboard to keep track of the highest scores and award the highest score with something cool at the end of the event. These types of competitions create opportunities for people to not only see and talk with your brand, but to have a memorable experience with your brand.
Journey Through the Booth and Story-telling
Keep in mind, getting people to your booth is not your only goal. After you have captured attention with your booth, you want to engage with your audience. Your main goal is to communicate a targeted message to your audience.
Tip: You don't want to waste time and money on a beautiful, engaging trade show display without putting thought into the message. Use your convention display to take your booth visitors on a journey. Spend some time planning out a great story worth sharing with your audience. Think about the message you want them to walk away with, and how your display can express that. For example, you could tell the story of your brand, how the company has gotten where it is, or even what your company wants to accomplish. Once you have your story planned, you can use strategically placed graphic displays to tell share that story and really connect with your audience.
Unique Swag
When your audience leaves your booth, you want your brand to stick with them throughout the tradeshow and after they return home. Aside from creating a memorable experience, you can give them something tangible to take with them.
Tip: Don't just give away marketing materials, put some thought into a giveaway item. Everyone has the pen, the koozie and the reusable swag bag. Give away something unique, something memorable. What you decide to give away will be different depending on your type of business of course, but you can always think outside of the box. For example, if you're a florist, maybe give away a business card with seeds and planting instructions. Your giveaway doesn't have to be over the top. A simple but unique giveaway can leave a lasting impression.
Know Your Competition
Annual trade shows tend to be well documented by media outlets, as well as tradeshow sponsors. You should use this to your advantage.
Tip: Have some due diligence, and research previous tradeshows. You can see what your competitors have done in the past and think about what they are going to bring to the table this year. A lot of trade shows exhibitions don't get a makeover every year so there's a good chance you can find out exactly with what you'll be competing. You don't need to research every competitor, but you can browse the competition to have an edge.
Invest in a Great Display
After you have invested so much time and energy into planning, preparing, and setting up your exhibit, you want to be able to step back, take a look and admire your booth. Unfortunately for some sponsors, they will look at their own exhibit and be disappointed.
Tip: Make the most of your next tradeshow exhibition opportunity with high quality displays and convention materials. You are going to be directly competing with dozens, if not hundreds of other sponsors for attention, so make sure you stand out in a good way. Instead of just a table with giveaways, you can enhance your booth by combining different event elements like retractable banner stands, table runners, and fabric backdrops for a complete look. While your business may have high quality products and services to offer, a low quality display will send the opposite message to your audience. It pays unseen dividends to have a potential client think highly of the quality and design of your tradeshow booth, since it may be the first impression you are making on potential clients and customers.
Heritage Printing, Signs & Displays specializes in designing, printing, and installing high quality trade show displays. We know what it takes to make your booth stand out from the crowd of competitors. With decades of experience we have a team of experts, the skills, and the state-of-the-art large format printing technology to help you make your mark on your next event. Get a quote now.
Joe Gass
Heritage Printing, Signs & Displays
A Veteran Owned Company That Seeks To Honor God By Serving Others
2639 Connecticut Ave NW, Washington DC 20008 (202) 609-9761
2739 Interstate Street, Charlotte NC 28208 (704) 551-0700
2854 Old Washington Road, Waldorf, MD 20601 (301) 843-1995