How we make a Custom Canvas Wrap
Thursday, February 23, 2017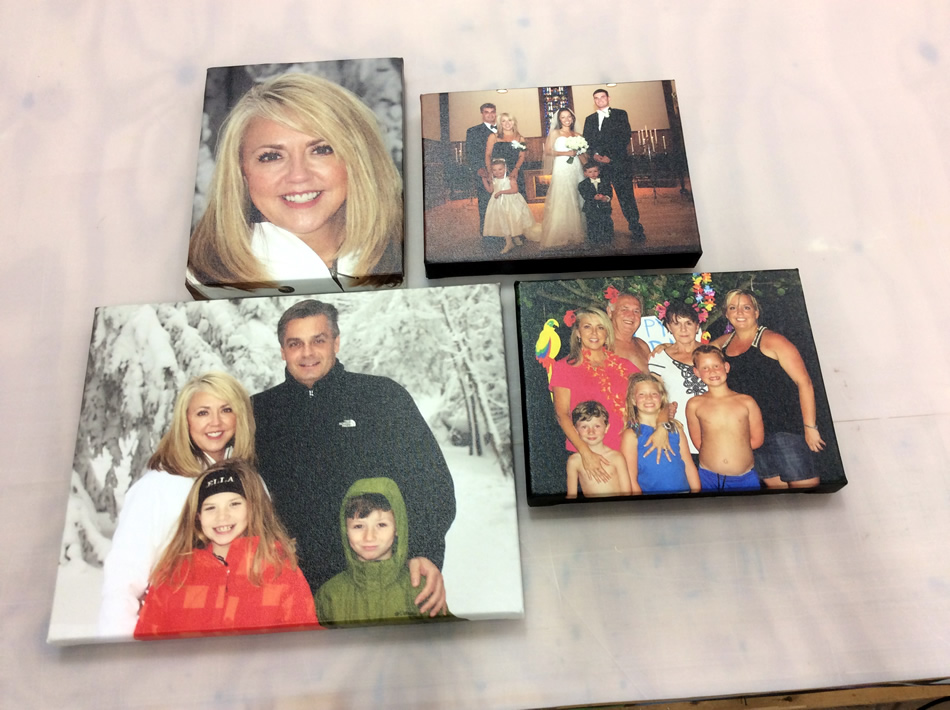 We make custom canvas wraps in variety of sizes, all frames are hand made to the specific dimension requested by the customer.
This video has Brent Thompson, Production Manager at Heritage Printing, Signs & Displays, demonstrating the process he developed for all canvas wraps made at Heritage Printing, Signs & Displays. Follow this step by step process and easily understand why canvas print lobby signs made at Heritage Printing, Signs & Displays are truly custom made.
1. Brent makes the frame from Hampton Premium hardwood. First, he rips it to the correct diameter, then cuts angles in the corners for a perfect fit. Lastly, he glues and nails the frame pieces together.
2. Custom sizes include, but are not limited to: 8" x 10", 18" x 24", 12" x 18", 11" x 14", 24" x 36". We make extra-large and smaller versions on request.
3. Once adhered and dried, the frame is sanded to remove all sharp edges, splinters and imperfections, this provides the best possible frame!
4. Brent prints on HP Premium Satin Canvas. He uses our full-color latex printer, which can print canvas up to 60" wide.
5. Once printed, the canvas is trimmed to remove all excess material and is ready to be applied to the frame.
6. Brent staples one of the sides, and using his canvas tightening tool, snugs the fabric to the frame and attaches the opposite side, then he repeats the process with the remaining edges.
Brent prefers to pleat the corners on the top and bottom of the print, thus providing maximum exposure to the sides of his wraps.
Canvas prints are not new, what is new, is how much effort we put into every one we make.