Magazine and Newsletter Printing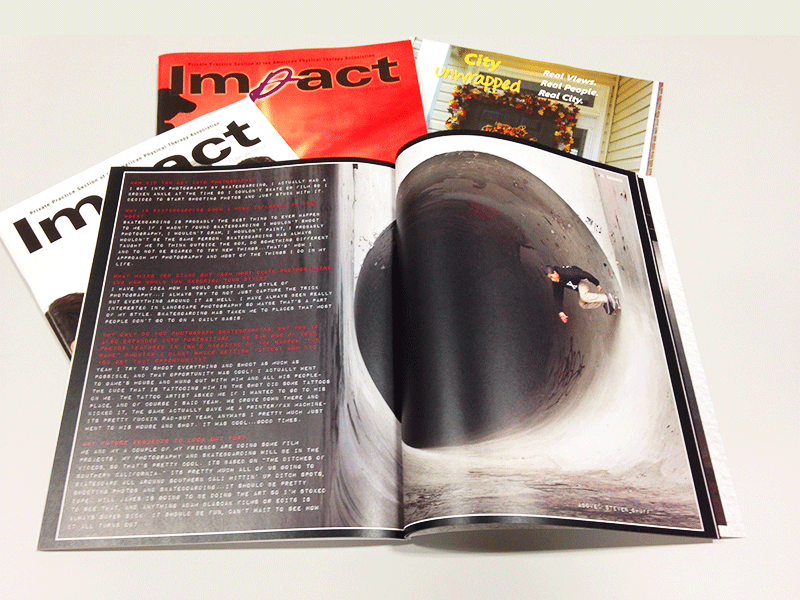 We love print  magazine and newsletters in our DC facility!  It's our most commonly printed project on an annual basis, so it's only fitting we are extremely good at it!
Hi, Joe Gass here to tell you a little bit about our Atlanta Parent Magazine and newsletter printing process.  I never get tired of seeing our printing press run these products, it truly is an amazing process.
New customers work with a Heritage representative to complete the "Proof" of the project and prepare it for print.  This includes the imagery, advertisements, copy the entire magazine format.  All aspects of the full color magazine printing are reviewed and approved before we go to print.
Finishing and paper options are discussed in depth.  Since we provide numerous options for binding and paper, it's a part of our process to ensure all aspects of the print project are in order.
Before we go to print, the mailing, delivery and/or shipping arrangements are made.  This is important due to cost, time and available carriers.  With re-print orders delivery has been pre-approved and delivery is always on time, but with new magazine publishing projects, the delivery conversation is essential.
Print a custom magazine or newsletter is probably the easiest portion of our process due to our technologically advance production facility, everything is networked and computerized.  We set everything up, process a proof, visually inspect it and go to print!
Packaging the print order is another vital process.  Mishandling during shipping is the main reason we have formed partnerships with quality, professional logistic companies.  We know the protocols to provide safe, damage free delivery of our products.
The Heritage Printing process is a simple 5 step procedure that provides quality magazines and newsletters at affordable rates without errors or delivery issues.
Contact us at 202-609-9761 for more information on our commercial magazine and newsletter printing, our quality and experience sets us apart and it shows!
#MagazinePrintersDC
Joe Gass
Heritage Printing & Graphics