Menu Printing DC
Thursday, August 25, 2016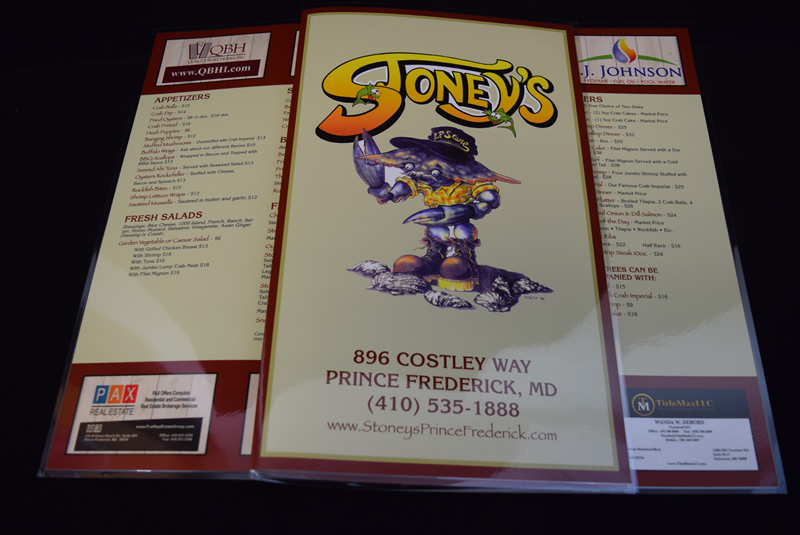 What exactly inspires you to select a menu item?
Price? Cravings? Recommendations? Images of the cuisine?
That's the second most difficult question regarding customers for every restaurateur. The first is obviously getting the patrons in the diner.
How do you inspire someone with a printed menu?
Imagery will win over price, cravings and recommendations every time, IF professionally done. Creating the significant menu takes more than a phone call, email or a bank transfer, it takes professionalism. Most restaurant managers and owners know their business, but it's impossible to know everything, so that's why creating an engaging menu is best done by professional commercial printers and food photographers.
4 Steps to an Immaculate Menu:
#1 Mr./Mrs. restaurant manager / owner should know your menu items
#2 Mr./Mrs. restaurant manager / owner should call a professional food photographer
#3 Mr./Mrs. restaurant manager / owner should call Heritage Printing, Signs & Displays, a commercial printer experienced in menu layout, design and print
#4 Mr./Mrs. restaurant manager / owner should place an order from their maître d' and relax, we got this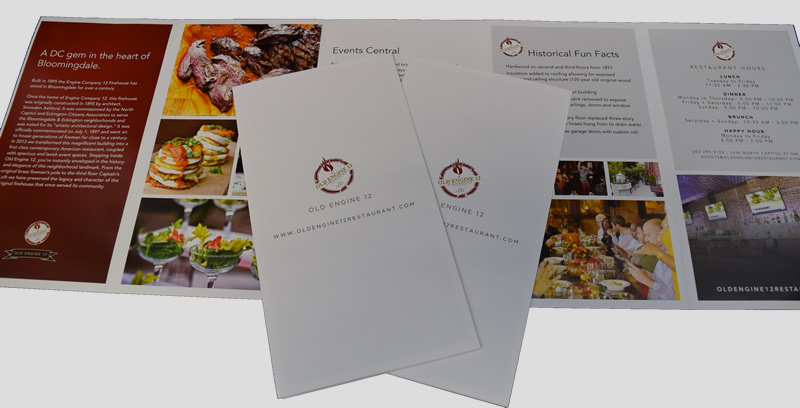 The printed images of your entrees' are critical to the diners' decision to purchase more than one item, our color critical menu printing will have your consumers ordering more, coming back for more and telling their friends about their wonderful experience at your restaurant.
We employ experienced print designers; our designers can work with you, your photographer or team leader to create an enticing menu that will have patrons asking and ordering multiple entrees. Your customer's taste buds will explode with desire as they are mesmerized by your menu!
We provide great looking menu design and have a wide variety of sizes, paper stocks, laminates and finishing methods. Lamination helps protect your menu from moisture and stains and adds immense life to the menu, we have a variety of laminate thicknesses and textures to choose from. Our project coordinators will happily help you through any selection of paper, laminate and/or finishing. Ask about our "Take-Out" menus.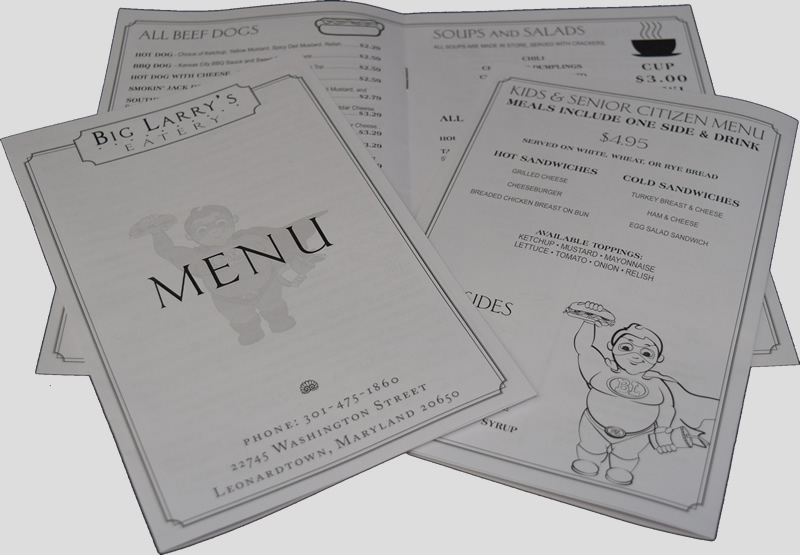 DC restaurateurs LOVE Heritage Printing, Signs & Displays menus! If you have enjoyed the local DC cuisine, you've probably ordered from a great looking Heritage Printing, Signs & Displays menu. Our stress-free printing process makes getting new menus easy, and has been for over 38 years. We provide high quality menus at affordable rates, in record time-frames.