The Christmas Tree
Thursday, December 25, 2014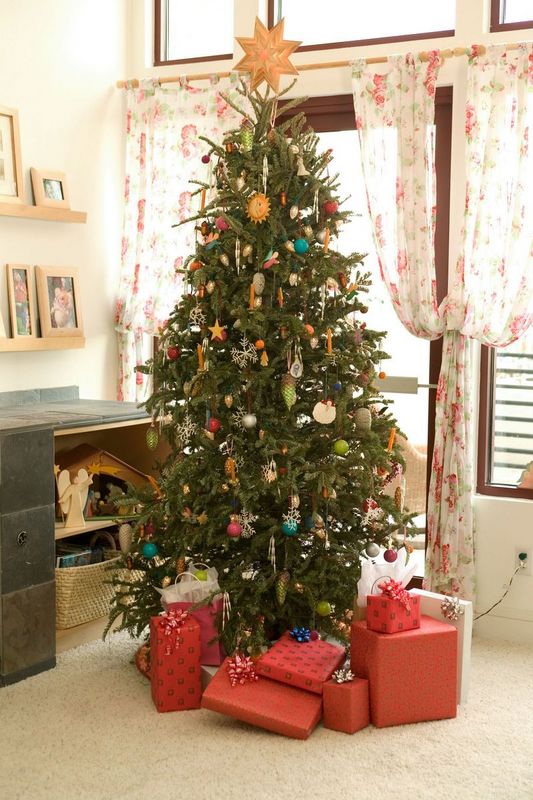 Google "The meaning of the Christmas Tree" and you will find numerous stories of the evolution of the historic evergreen.  I read quite a few of these articles prior to writing this post, in hopes that my version would be accurate, but nonetheless, Christmas and The Christmas Tree is what each individual person, family, religion or group choose it to be in their lives.
This is my shortened version of an article I liked called: The Christian Symbolism of the Christmas Tree, I hope you enjoy it.
The initial historical mention of using the evergreen at Christmas was in 12th century Germany, and it was referred to as a "Paradise Tree".  The fir (hopefully my favorite, a Frasier Fir) was erected during the Christmas season as a symbol of the tree of life, which was in the Garden of Eden.  The evergreen fir was considered a sign of hope that the spring season was forthcoming, because the fir endured through the harsh European winters.  Simply enough, through Jesus Christ, we have hope of everlasting life.
In short; the evergreen lives through winter (difficult times) without fading or losing its needles, many believe the Christmas Tree represents the immortality of the resurrected Christ.
Lights on a Christmas Tree were obviously candles at its origin (no electricity) which were to symbolize Christ and his eternal life gift to us.  Candles give us light and warmth as it consumes the wax it's made from, Jesus gave of his own substance, his life (wax), so that we might find divine light. Once we discover divine light for ourselves, we can, through the power of the Holy Spirit, give of ourselves to others.
As we continue to enjoy another spectacular Christmas season, our family (both personal & professional) have taken time to rejoice in the everlasting gift of life.
Merry Christmas!
Joe Gass