Nationals Park Project Spotlight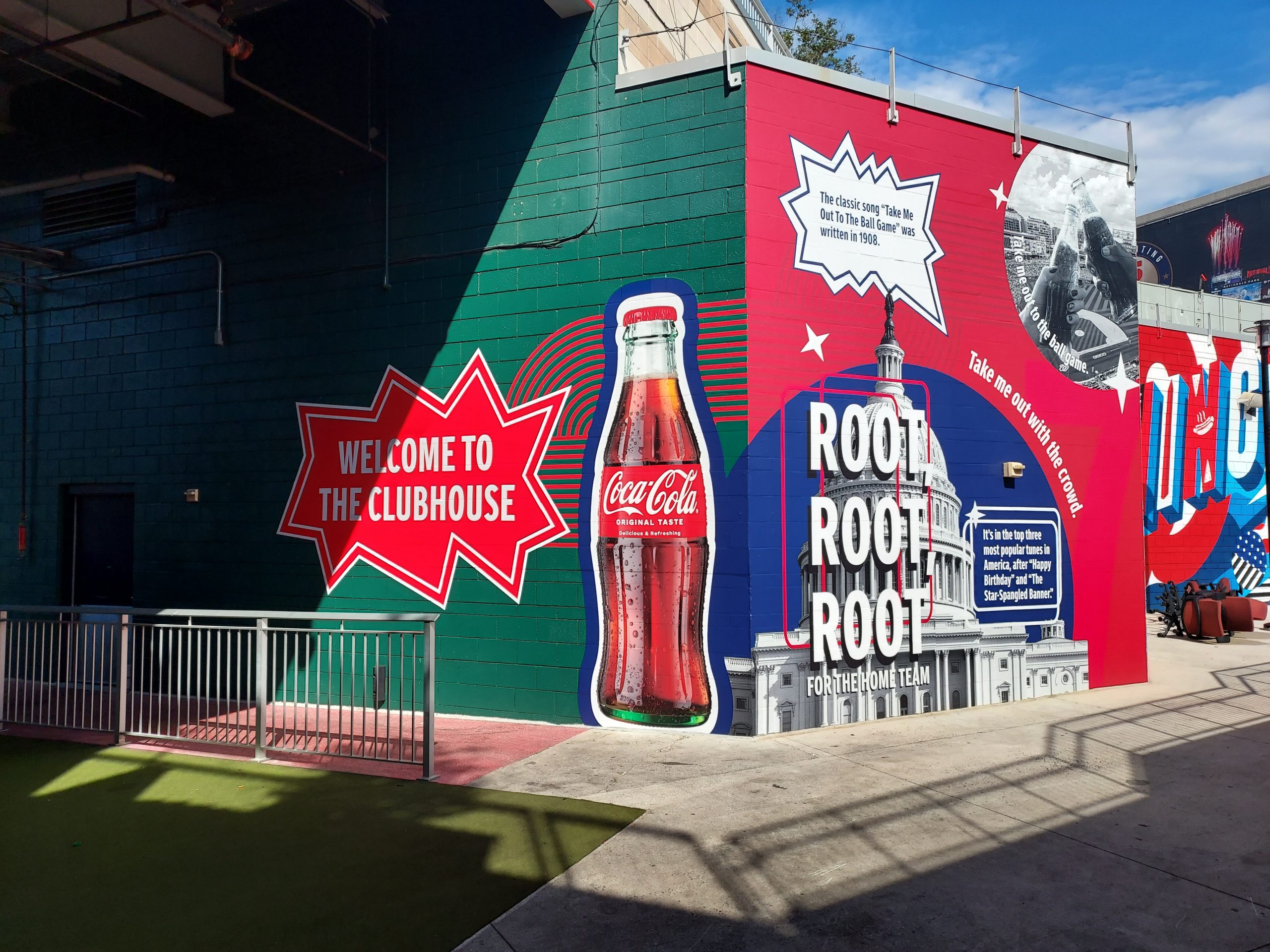 Heritage Printing, Signs & Displays recently updated the interior of Nationals Park in Washington, DC, home of the Washington Nationals Major League Baseball team, with brand new wall wraps inside of the ballpark. This job was accomplished in collaboration with New York City-based advertising agency Momentum Worldwide, representing The Coca-Cola Company, whose branding provided the basis for the new wall wraps and outdoor mesh banners inside Nationals Park.
Momentum Worldwide is a global experiential advertising agency that has worked with leading internationally recognized brands such as American Express, Coca-Cola, Microsoft, SAP, Verizon, and Walmart, among many others. They sought to brand the interior of Nationals Park with new graphics for their client Coca-Cola.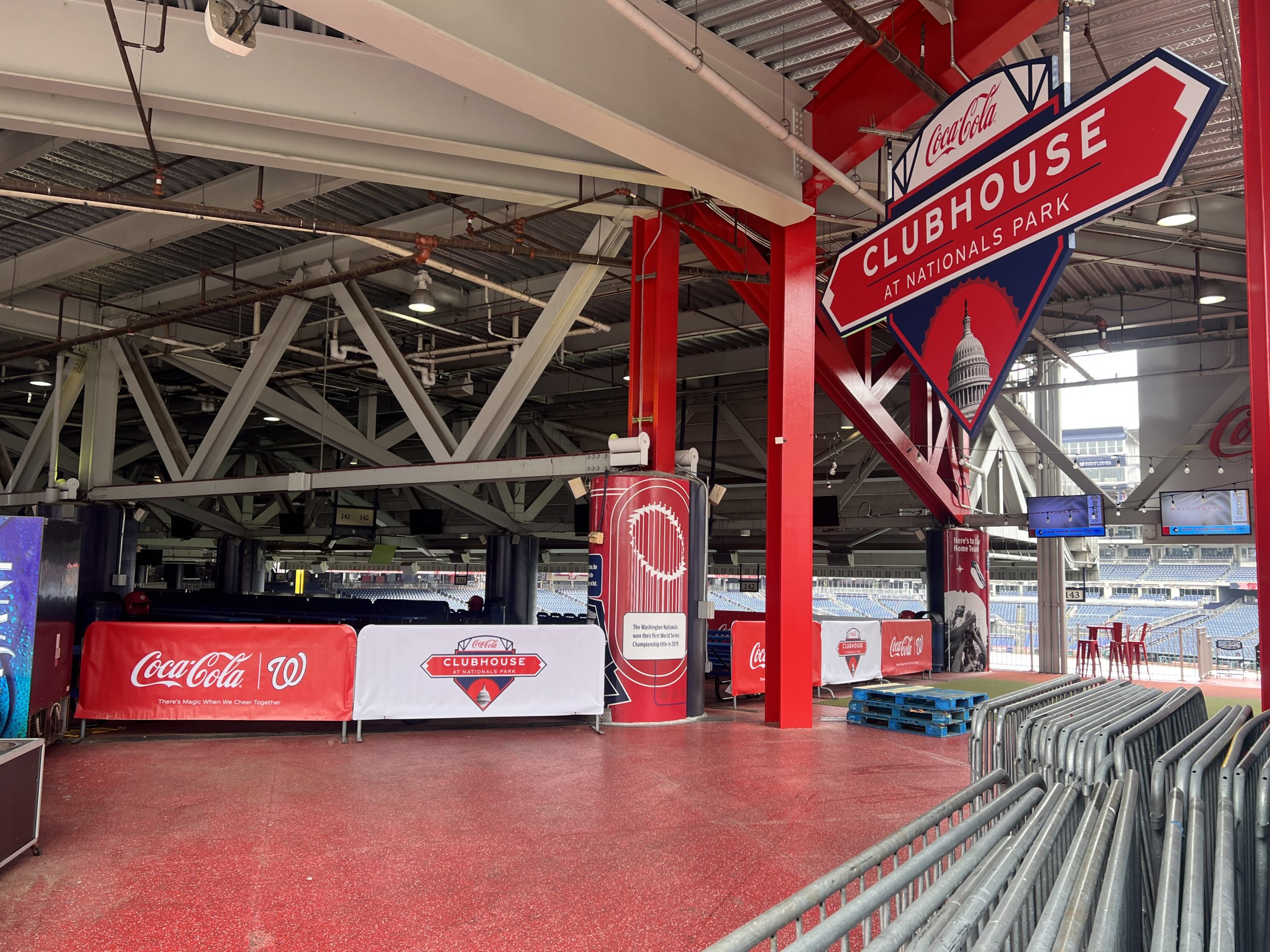 Momentum Worldwide reached out to the Heritage Printing, Signs & Displays team to achieve this new branding initiative on behalf of Coca-Cola. Given Heritage's experience installing custom signs and displays in significant sports and entertainment venues in the Washington, DC area, Heritage was happy to partner in rebranding the iconic Nationals Park.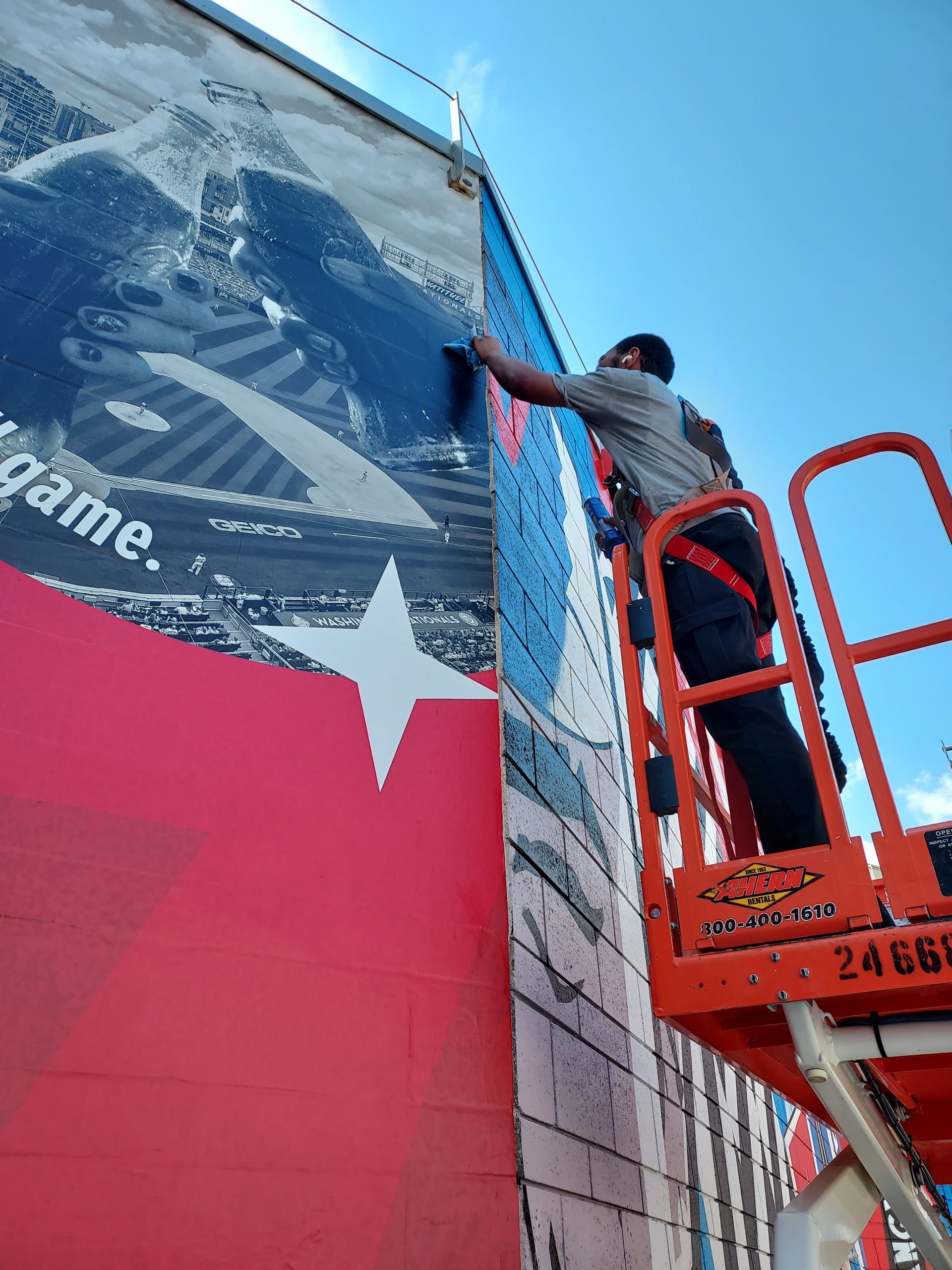 The project proceeded in multiple phases since multiple branding components were required. The Heritage team of printing experts created branded outdoor mesh banners and wall wraps for the Coca-Cola Clubhouse section of Nationals Park. The team directly printed the Coca-Cola branding onto the mesh banners using our wide-format printer to ensure that the colors were vibrant and resistant to the weather. The wall wraps were printed using Foilscape Smooth adhesive-backed coated aluminum, latex printed, and cut to the exact shape of the ballpark wall.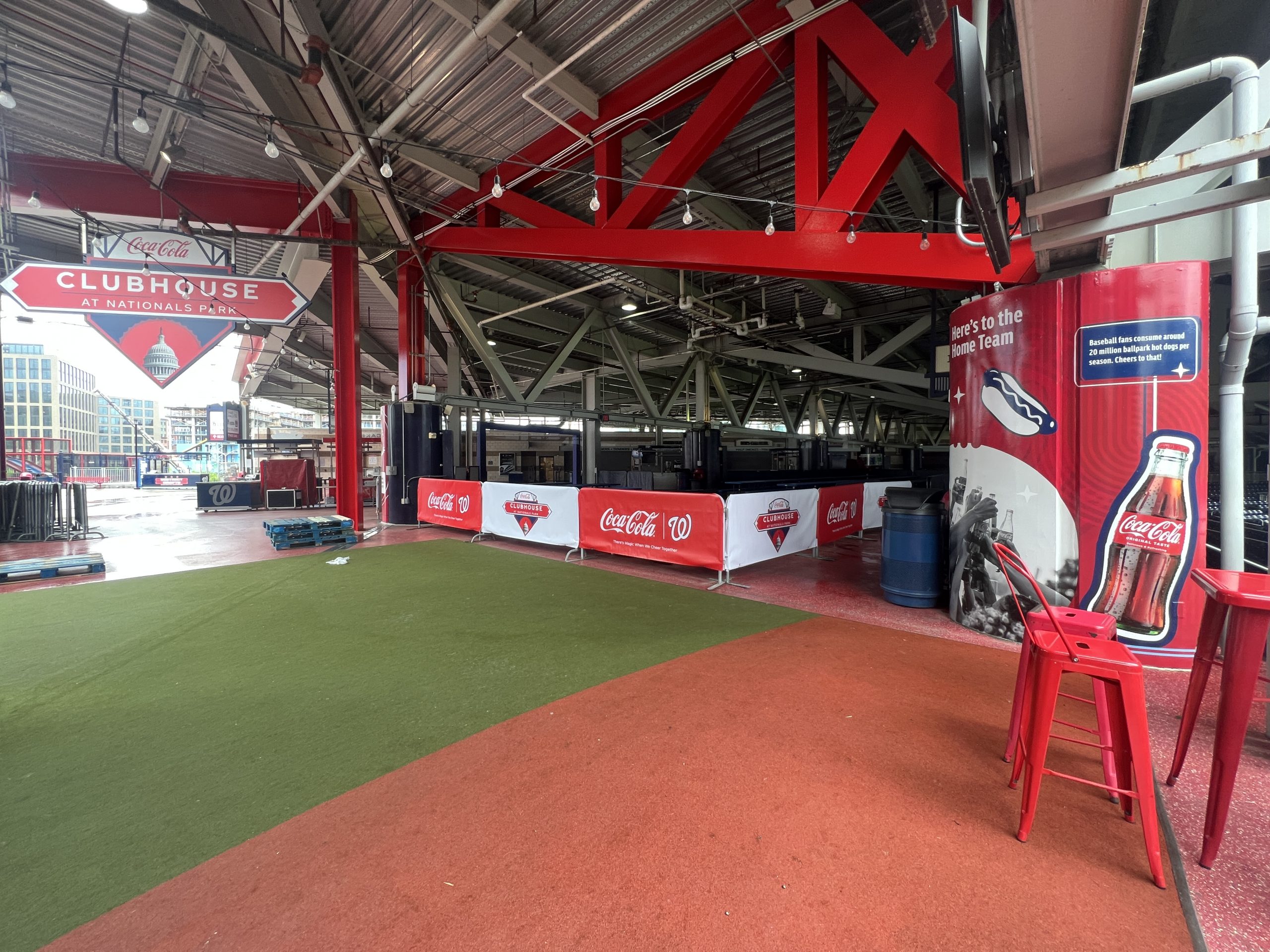 On the first day of the installation, the Heritage team matched the detailed proofs of the approved graphics to the installation surfaces to ensure accuracy and quality. The wall wraps were applied with care to prevent bubbling or creasing. The outdoor mesh banners were mounted to metal banner stands and installed along the Clubhouse corridor leading to the ballpark area.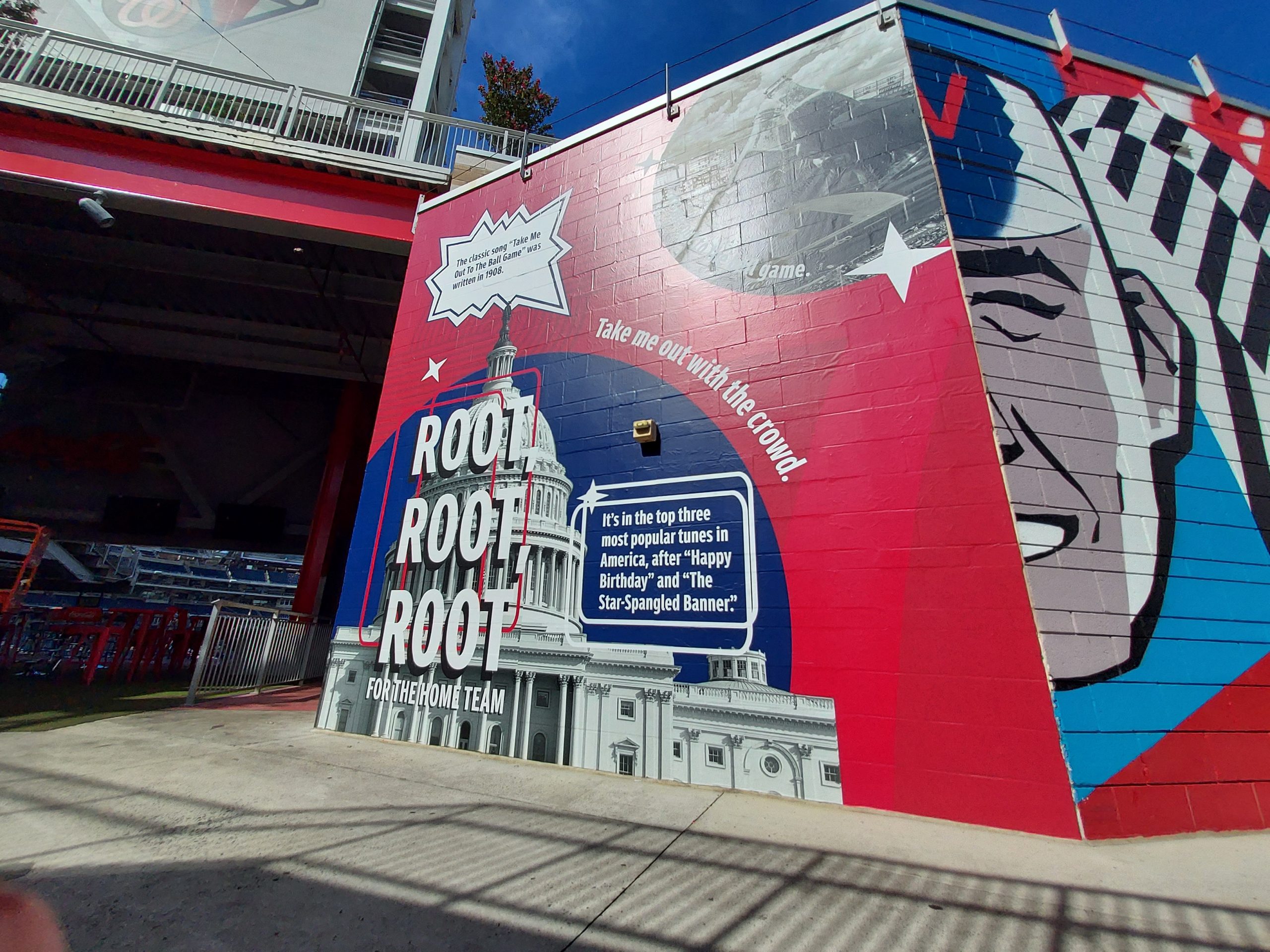 Following the installation of the branded graphics and banners in the Coca-Cola Clubhouse section of Nationals Park, the Heritage team is proud to share this successful partnership with Momentum Worldwide. With the completion of this project, Heritage has branded environments in over five professional baseball park venues during the summer of 2022.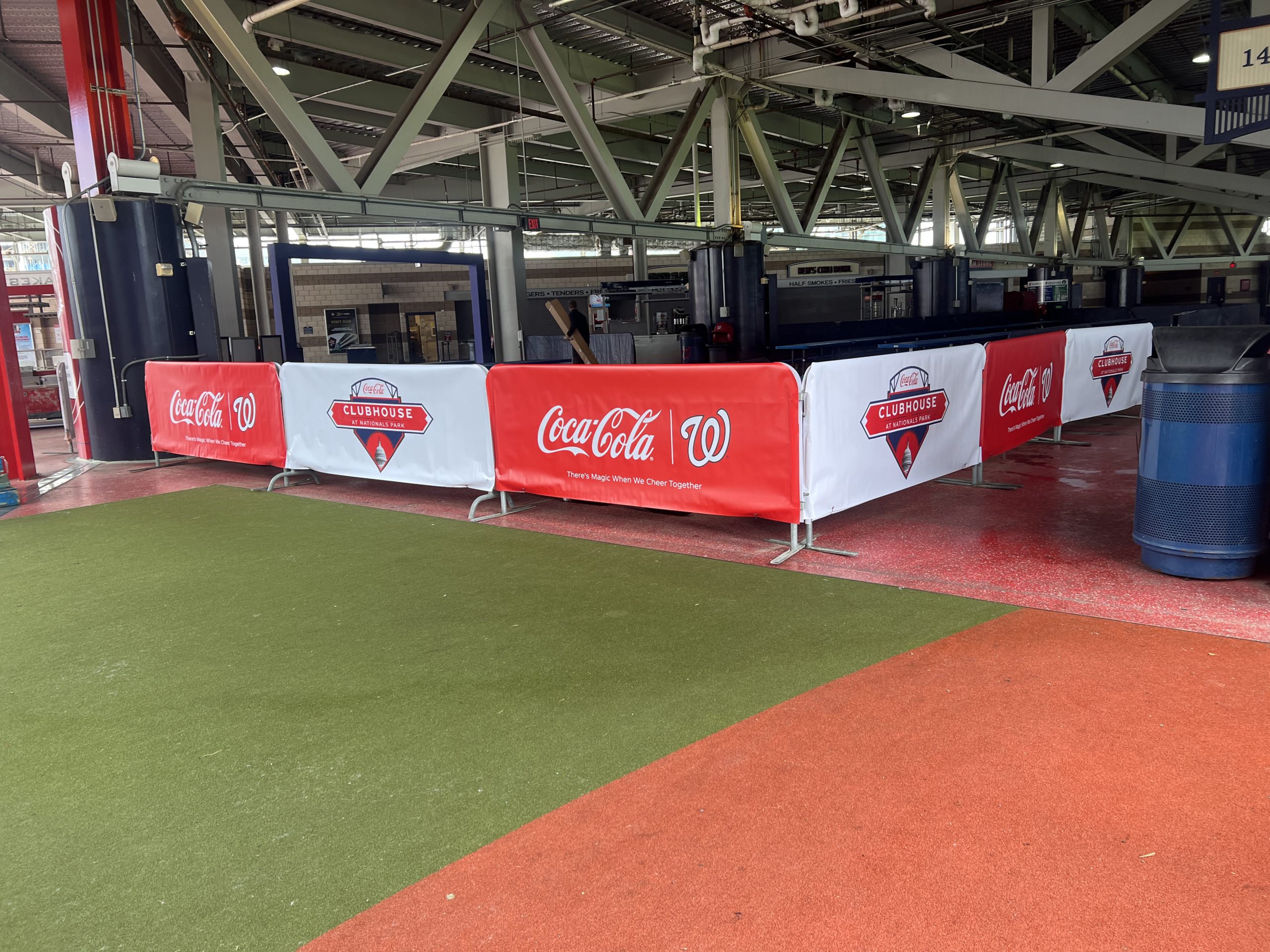 Heritage Printing, Signs & Displays Produces Award-Winning Signage for Washington, DC Businesses
Heritage Printing, Signs & Displays is a local, veteran-owned sign company serving Washington, DC, Southern Maryland, and Charlotte, NC. Heritage is known for quality project management and customer service in support of clients' commercial interior graphics, event signage, retail point of purchase displays, commercial printing, and direct mail.
To inquire about a project for your business, call Heritage Printing, Signs & Displays at (704) 551-0700 or use the convenient online form to Get a Quote today!
#CommercialInteriorGraphics, #EventSignage, #RetailPointofPurchaseDisplays, #CommercialPrinting, #DirectMail, #WallWraps, #OutdoorMeshBanners
Joe Gass
Heritage Printing, Signs & Displays
A Veteran Owned Company That Seeks To Honor God By Serving Others
2639 Connecticut Ave NW, Washington DC 20008 (202) 609-9761
2739 Interstate Street, Charlotte NC 28208 (704) 551-0700
2854 Old Washington Road, Waldorf, MD 20601 (301) 843-1995