What are Custom Signs?
Tuesday, December 27, 2022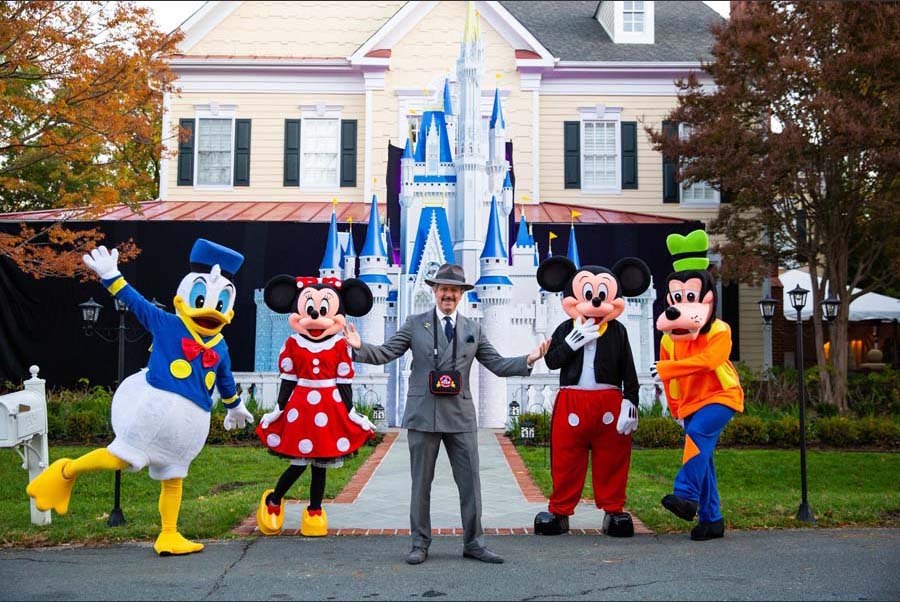 Contents
Discussing signs generally can become a complex topic, especially if you are unfamiliar with the industry. Because we know engineering a sign can include a wide range of components and fabrication techniques we hope to give you some working knowledge of some of the materials and processes that are available when ordering your new sign.
Essentially it is a term used to describe the product of utilizing technologies and skills to fulfil the unique visual communication needs of a specific business or organization, in the efforts to be seen, communicate a message or make a visual impact on their audience. It is a broad term in the sense that many different looking signs could all be considered custom, but the determining factor is that your perfect sign is probably not sitting on a shelf somewhere waiting for you to order it. They are special ordered and have a lot of thought put into them. From concept to installation there are many decisions to be made and if you have never ordered a one of a kind sign, or it's been a few years since you've updated your signage, it pays to have an experienced professional there to help. As time passes technologies advance and the better sign companies grow and invest in the latest equipment and technologies to expand their capabilities and resources. So even if you're ordering from the same sign company it's a good idea to get a tour of what they are capable of so you're not limiting your new sign's potential by not knowing what could be.
We're going to talk about some of the elements that make up signage and the fabrication methods you should be aware of when ordering your new custom lobby sign, outdoor business sign, or that neon lit "vintage" brewery sign to complete your home bar aesthetics.
Let's start with materials:
What are custom signs made of?
There are four main categories of materials used in signs which are:
Wood
Plastic
Metal/ACM
Foam
They each serve their own purpose and a knowledgeable Sign Company in Charlotte NC will guide you on the where's and why's but here's a few of them so you can be knowledgeable yourself.
Wood Signs
Wood is great for achieving that rustic look or natural appeal. Wood signs can be made from glued panel boards, high-end wood slabs with and without live edges, and even plywood. Deciding which type of wood is best for your sign is mainly aesthetics, but some types of wood serve specific purposes better than others. For example, plywood tends to warp over time if not sufficiently adhered on all sides and a glued panel board would serve better if you were ordering a hanging sign.
Wood is pretty versatile and durable, depending on the grade and treatment, a well crafted wood sign can last years. Wood has the ability to be laser etched/cut and cnc routed, direct printed using flatbed printers or simply stained and used as the back panel for custom routed letters. It can be used as a frame or base for a sign or as a free standing sign itself. Wood signs can be interior or exterior, but the treatment of the wood and the additional sign elements should be intentional in regards to it's installation environment. The wood used for signs varies so much depending on the individual sign that there aren't common sizes or thicknesses to mention. However, there is such a variety of wood available that whatever your need is there's wood to match.
Laser engraved wood sign with a direct printed graphic.
Wood Sign Applications:
Store-Front Signage
Interior Directional Signage
Architectural Aesthetic Elements
Logo Business Signs
Double-Sided Hanging Signs
Laser Engraved Coasters
Custom Frames
Plaques
Frabrication Options:
Laser Etching, text and images
Laser Cutting, shapes and letters
CNC Routing, shapes and letters
Stained
Painted
Direct Printing
Laser engraved patriotic themed wooden sign.
PVC Signs
Plastic sign materials is a pretty large topic as well, so we'll discuss a few of the most common types.
The most versatile plastic sign material is PVC or sometimes called sintra. PVC comes in many thicknesses and forms. The most common thicknesses are: ⅛'', ¼" and ½" but it goes up from there in ¼'' increments up to 2" thick. It comes in a variety of colors but it's usually more cost effective to use white and print or paint it. There are benefits from using colored PVC, and most sign vendors have samples of available colors to choose from. The main benefit is the color is all the way through the material, so any scratches or external damages won't remove the color from the sign as would happen if printed or painted, as well as the colors longevity in exposed environments. There are many color's but it's usually much easier to match colors with print or paint than it is to find a specific color of pvc if you are matching a branded color. PVC can be used as the substrate or backboard of a sign and it can be cnc routed to specific shapes like letters. Using pvc as a substrate should be limited to indoor use as it has a tendency to warp in extreme temperatures. This does not apply to using it for letters or shapes if adhered to a more durable substrate such as wood or metal. Because letters are attached to the substrate securely and bare virtually no weight it's rare for them to warp.
Routed and painted PVC dimensional Business Sign
PVC Sign Applications:
Indoor Direct Printed Signs
Indoor Standoff Signs
Wall Mounted Displays
Custom Cut Letters
Custom Painted Letters for wall or substrate mounting
Heat bent table toppers
Small Custom Displays
Custom routed and painted pvc interior sign display
Close up of custom routed and painted pvc interior sign display
Fabrication Methods:
Direct Printing
Adhesive Vinyl Application
CNC routing for letters and custom shapes
Painting
Bending
Acrylic Signs
Another and maybe just as common sign plastic is acrylic. Acrylic signs can be made as a lighter more durable and cost effective substitute for glass signs. Acrylic comes in many colors and thicknesses as well. Common colors are clear, white and black but many colors are available, it also comes with textured finishes such a frosted and scalloped. Most common thicknesses are: ⅛", ¼", ½" but ¾" and 1" are available. Acrylic has the unique ability(of the plastics family) to be laser cut which achieves a glossy finished edge over cnc routing that leaves a frosted edge. Acrylic is usually what is used to achieve an illuminated box or backlit display as it is translucent and rigid. These properties also make it a great option to achieve an elegant look as both Indoor lobby signage and second surface painted laser cut letters. There are many applications for acrylic in signs, but we suggest to not use acrylic for applications that will take a lot of direct sunlight. The sun's radiation will cause the acrylic to yellow overtime. The outdoor backlit signs you see are usually a type of polycarbonate plastic that is usually referred to as lexan and it doesn't have this limitation.
Second surface printed dimensional acrylic standoff sign with halo led lighting effect
Acrylic Sign Applications:
Direct Printed Indoor Signage and Graphics
Standoff Signs
Plaques
Lobby Signs
Dimensional Letters
Heat Bent Bases and Signs
Museum Display Boxes
Fabrication Methods:
Direct Printing, First and Second Surface
Laser Etching, Text and Images
Laser Cutting, Shapes and Letters(Gloss Edge)
CNC Routing, Shapes and Letters(Frosted Edge)
Adhesive Vinyl Application
Painting, First and Second Surface
First surface frosted logo on half inch acrylic mounted with standoffs
Metal Signs
Metal signs for the most part will be referring to aluminum sheet metal or an aluminum composite material aka ACM. These days aluminum sheet metal is reserved for fabrication of channel letters and lightboxes. It doesn't get much use on its own since the introduction of the much better ACM.
What is ACM?
ACM is a composite material comprised of two sheets of aluminum with a rigid plastic substrate between them. The plastic core adds strength, rigidity, and to the overall possible applications while maintaining the appeal of a metal sign. ACM comes in ⅛" and ¼" thicknesses and a variety of colors and specialized options like brushed silver and gold finishes as well as ferrous metal versions used for signs requiring a magnetic receptive element. ACM is very durable and can withstand years of outdoor conditions making it ideal for permanent business signs as well as signs that may be moved from site to site. It can be cnc routed into letters and custom cut signage, direct printed as well as having adhesive vinyl graphics applied to it. It can be used for indoor lobby signs and branded office decor as wall mounted routed letters or stand off signs. It has been used to clad existing structures like desks and custom displays as a way to add brand graphics or interior design appeal. The plastic core also allows for the material to be routed and folded to create custom structures such as boxes and custom displays. It can be drilled to have holes for standoffs which is an elegant way to mount any sign to a wall.
Direct printed folded ACM box sign
ACM Sign Applications:
Outdoor Permanent Business Signs
Custom Cut Logos
Custom Routed Wall Mounted Letters
Desk and Display Cladding
Architectural Aesthetics
Magnetic Displays
Double-Sided Hanging Signs
Custom routed brushed silver ACM installed with hidden sandoffs
Custom routed and painted ACM hanging sign with dimensional letters
Fabrication Methods:
Direct Printing
Adhesive Vinyl Application
CNC Routing, Shapes and Letters
Bending
Foam Signs
There are many different types of foam but for a general idea we'll discuss foam boards here. Foam boards are sheets of an expanded foam material sandwiched between either paper or polystyrene plastic sheets. We can refer to them as paper-faced and poly-faced foam boards. The difference being paper-faced is the more economical version and poly-faced is more durable. Typically white in color, thicknesses range from ¼" to 1" in ¼" increments. Foam board is a great product for an affordable short term outdoor display, or a more permanent indoor display. It's most common use is as meter boards for events or directional signage because it can be direct printed on both sides and at ½" is rigid enough to stand eight feet tall with a minimalistic floor stand. It's also versatile enough to be custom printed and CNC routed into shapes and layered to create dimensional displays. It's extremely lightweight but the paper face is susceptible to water damage, where as the poly-face version is not. It's also used to create large light-weight custom displays where the design requires walls or dimension.
Direct printed foam board custom display
Direct printed and CNC cut foam board dimensional display
Foam Sign Applications:
Easel Signs
Meter Boards
Temporary Directional Signage
Temporary Outdoor Custom Displays(poly-face preferred)
Indoor Semi-permanent Custom Displays
Custom Cut Letters
Table Top Displays
Fabrication Methods:
Direct Printing
Adhesive Vinyl Application
CNC Routing, Shapes and Letters
Layering, Dimensional Displays
Direct printed and CNC cut foam board dimensional display
Lighting:
When the subject of custom signs comes up, it is often that lighting is an ideal component. Lighting a sign really gives it life and demands more attention, as well as achieving perpetual visibility. The evolution of LED technology has really improved our options when adding a lighting element to a sign. LED stands for Light Emitting Diode and this technology has a lot of benefits:
Benefits of LED Lighting:
Produce Minimal Heat
Energy Efficient
Many Colors and Intensities
Long Lifespan
Led backlit custom routed letters on stand off mounted wood sign
We can light mobile signs with battery packs or install LEDs that plug in for a more permanent installation. We can create backlit letters for the front of a sign, or a backlight the sign itself for a halo effect. We can create backlit boxes for displays or interior signage and even edge light a single piece of acrylic to light the graphics on the display. Lighting a sign is usually not a necessity, but it can be a very nice and practical addition.
This is not close to an exhaustive list of materials or processes but it is some of the most common elements involved in sign fabrication. Beyond materials and fabrication methods there are countless combinations of these used to produce one of a kind signs. The possibilities are endless. We hope this gave you some insight and helped clarify your sign ordering aspiration. If you have any questions or are ready to get your new sign made, give us a call or click the contact us button. Heritage Printing, Signs & Displays is one of the best custom sign fabricators, we have made the investments to have state of the art printers and CNC cutters, on site paint booth and wood shop, and a talented team dedicated to delivering quality commercial printing, signs and displays fast. With strategically placed locations in DC, Maryland and Charlotte, NC we can get the graphics you need where you need them fast.
Custom routed and printed dimensional letter lobby sign with led halo backlighting