How can wall murals improve your office?
Wall Murals DC
Updated 9-6-18
You never get a second chance to make a first impression! ~ Will Rogers
What do your office walls say about your business? Would you like to see a measurable improvement in aesthetics, moral and culture in your office? A custom wall mural from Heritage Printing can be the answer!
Break out of the traditional "Wallpaper Look" in your Washington, DC office, with vinyl wall art that will impress your visitors, inspire your employees and improve the professional
appearance of your office with custom wall murals from Heritage Printing. Forget about expensive paint and all the hassles associated with it and re-decorate your walls the easy and affordable way, with murals!
No glue means no mess and no paint means no fumes! AND we custom print almost any wall decals you can imagine. Our full-color wall decorations are NOT paint, they are removable & will not hurt most walls. Our vinyl wallpaper murals can easily be cleaned with warm water and a mild detergent.
Rain Forest
Sports Stadiums
Oasis
Company Logos & message
---
Wall Mural Pictures
---
Installation Services
Our turnkey services include design, print and installation. We work to fit your busy schedule, before and after hours or weekends, we install wall coverings at your convenience. Our average installation time is 2-3 hours and we never leave a mess.
Before you make a regrettable decision to hire a painter, call us with your wall dimensions and idea and don't be surprised if we surprise you!
Dramatically improve your office with a Wall Mural from Heritage Printing!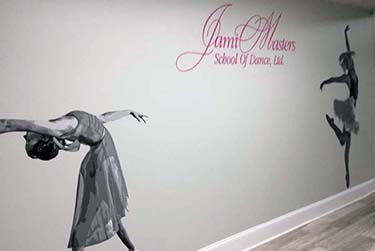 Customer Review via Google+
I want to thank James Zambrano, who saved the day for my client's event last week in DC. More like he saved me and made my team and I look amazing after we installed the wrong artwork. I myself work for a custom graphic design and full production firm in Los Angeles and we are usually on the other end of the phone receiving calls of disastrous situations that need miracle workers and boy was I lucky to find James. There was no hesitation in his voice and we have never worked together before, but he said yes right away and took on my rushed project in no time. We made our redo install deadline just minutes before the doors opened and I couldn't have done what I came to do without his partnership. It's great to know there are people just like us on the other side of the country who love what they do, care about the people and the quality of work that is sent out. So, thank you for "speaking my language" and for "bailing us out". Hope to work together again soon, but in a normal production time line of course. =) Cheers! Kelly Olson
Read More Reviews...