How can wall murals improve your office?
Wall Murals DC
Updated 11-27-18
Mural [myoor-uh] noun – a greatly enlarged image attached directly to a wall.
Attached is the key word here, how is the mural attached? Is it paint, as in graffiti, or is it faux painting for a purpose? Has it been glued to the wall or is it adhesive vinyl, either can potentially serve the same purpose. A Google search for "wall murals DC" will return numerous results for graffiti, expecting you to be interested in visiting the lambasted buildings. BUT, if you are seeking to have professionally printed and installed wall murals in your company facility, it may be 2nd or 3rd page before locating a suitable vendor.
Polysemous words are an issue for both the searcher, the vendor and believe it or not Google too. It's difficult to understand intent, Google has gotten much better, but it's a moving target. Why am I explaining all this on a web page intended to show examples of professionally produced large wall murals? Simple, I'm trying to provide quality information on wall murals and why your search may not be what you expected to see.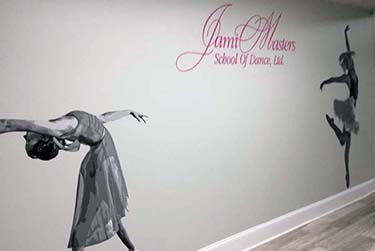 If this attempt to provide searchers what they seek, adhesive vinyl wall murals, then my test will have been a success, and I'll share my experience with my network of professional internet marketers. If not, then I'll remove these three paragraphs and try something else. I do believe honest, transparent information will produce better results than, well the opposite. – Kevin Smith, Heritage Marketing Dept.
---
3-dimensional wall murals will be a topic of discussion long after your client exits your office. We use 3-D photo wallpaper to create a deep and rich atmosphere, attached directly to your wall. Vinyl wall décor can be printed with any image, without the high cost of faux painting (or the mess).
Your office walls say a lot about your business, a well-placed wall art can make a measurable improvement in aesthetics, morale and culture in your office.
Break out of the traditional Wallpaper Look in your Washington, DC office, with vinyl wall art that will impress your visitors, inspire your employees and improve the professional appearance of your office with custom wall murals from Heritage Printing. Forget about expensive paint and all the hassles associated with it and re-decorate your walls the easy and affordable way, with murals!
No glue means no mess and no paint means no fumes! AND we custom print almost any art wallpaper you can imagine. Our full-color wall decorations are NOT paint, they are removable & will not hurt most walls. Our vinyl wallpaper murals can easily be cleaned with warm water and a mild detergent.
Rain Forest
Sports Stadiums
Oasis
Company Logos & message
---
Wall Mural Pictures
---
Installation Services
Our turnkey services include design, print and installation. We work to fit your busy schedule, before and after hours or weekends, we install wall coverings at your convenience. Our average installation time is 2-3 hours and we never leave behind a mess. Before you make a regrettable decision to hire a painter, call us with your wall dimensions and ideas and don't be surprised if we surprise you!
Dramatically improve your office with a Wall Mural from Heritage Printing!
Customer Review via Google+
They are amazing! The quality of the product is great, they are very reasonably priced and the service is top-notch. Nicole has repeatedly gone above and beyond for us to get our projects finished and almost always in a rush. We will use them for all of our printing needs. Thanks again!
Erin Del Signore
Read More Reviews...